BlitzWolf festival - you won't believe these prices either!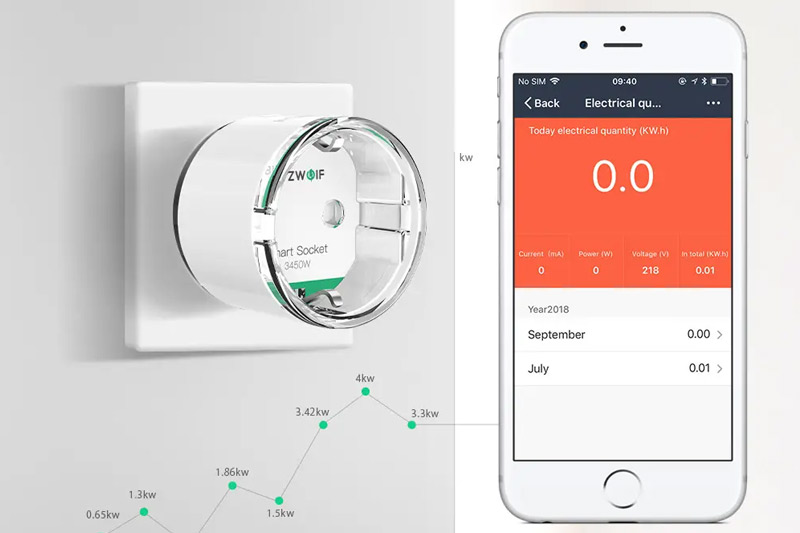 20 + 1 products at an amazing price at the end of summer sale.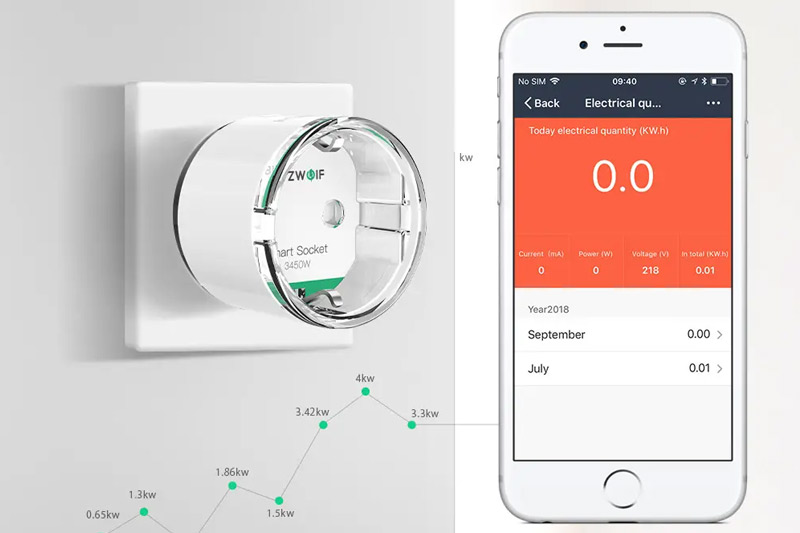 ---
Introductory
In the last year and a half, Blitzwolf has gained a lot of muscle. In the beginning, the brand that conquered mostly with car accessories, chargers, headphones and earphones has now introduced itself in many areas. Gamer stuff, projectors, household appliances organized under the BlitzHome sub-brand, great audio stuff under the AirAux brand, and I could go on and on.
It's no coincidence that I'm getting more and more Blitzwolf stuff. I no longer bought Xiaom for the second or third air purifier, but there is a Blitzwolf smart light on the ceiling, a Blitzwolf (BlitzHome) coffee maker in the kitchen and a hot-air oven and grill. But Blitzwolf is my desk and car phone holder, my charger, and I have three Blitzwolf chairs and two Blitzwolf tables in my office. But even beyond that, I have at least a dozen BW widgets from the massager to the external battery to one of my lamps used for video.
So for the Blitzwolf adult, prices haven't gone down, feel free to dare to say that it's one, if not the best price-performance brand on the market today, so it's worth counting on!
---
HOW TO BUY WITH COUPON?
Open the product page in the list below by clicking on the product name
Click on "Buy Now"And then at the top right of the window that opens, click"Discounts " under the heading "Coupons " lol
The "Input coupon code " Copy the coupon code in the box below and use the "Use " button.
Then come the "Place Order"Button and you can complete the purchase.
---
A memory card is somehow never enough, it comes in handy in a camera, but also in a phone to store the extra amount of photos and videos. I also shopped well so that I wouldn't have a problem with this in the following years, I saved some money. This 32 GB card is cheap and fast, even for FHD video recording. Of course, we can buy it from a Czech warehouse BG4097c6 with a coupon code, the price is HUF 3773.
---
The CMM2 is an espresso machine with the standard arm solution. The coffee must be placed in a strainer and the strainer in the strainer. It can cook one or two servings at a time. If you want to make really good coffee, you might want to get a coffee grinder along with it, but of course you can also buy better quality ground bread, you won't shoot it with it either. In addition to the quality of the coffee, you can vary the taste and creaminess of the final product by compressing the coffee cake in a filter.
Of course, like I said, the point of this coffee maker is not that you can experiment with coffee for hours, days, but that you can make creamy, frothy, delicious coffee in a matter of seconds. He also has the knowledge to do so. Precise thermometer sensor so that the water temperature is always in the ideal range of 92-95 degrees and a maximum pressure of 20 bar, which is really only typical of more expensive machines.
Well, I won't expand on the word any further, read my article and watch my video about the machine: ITALIAN CAFE IN THE KITCHEN? BLITZWOLF COFFEE MAKING TEST
Of course, we can buy it from a Czech warehouse BG943963 with coupon code the price is HUF 30 here:
---
This pen drive with a metal case can be purchased in two capacities, 32 and/or 64 GB. It promises pleasant write and read speeds, of course it works via the USB 3.0 interface, and again, of course, you don't need to install a driver.
The 32GB version is a BG1f8cdd HUF 2266 with coupon code here:
---
Showy clock with extras like a 24-hour heart monitor, step count, incoming message display, so everything you would expect from a smartwatch today. It supports 10 sports, monitors the quality of our sleep, and knows a thousand other things. Plus, it looks great with a round dial (which is replaceable, of course) and an exterior that evokes traditional wind-up watches. The price of a BG5b67e2 with a coupon code of HUF 14, of course it also comes from the Czech warehouse without customs clearance and customs costs. Click here if you liked it:
---
The price has now been reduced in a crazy way. The original HUF 21 is not much for it, but in the current sale we can get it for just over HUF 15!
As you can see, this is a 2.1 sound system, that is, we get stereo speakers with a subwoofer. The manufacturer recommends it next to computers, but of course it can be used not only there, since in addition to the Bluetooth connection, you can load music on an SD card, USB, normal line input, but you can also listen to terrestrial FM radios on it.
We can safely say that what could be packed into knowledge was put into it. The current price is simply a gift! THE BGe9d6cf with a coupon code from the Czech warehouse, today's price is HUF 15 here:
---
I usually put the smaller smart lamp in the recommendation, but now here is the big one, and it just slips over the 10 mark, so I decided to include it in this list. Of course, this is also smart, that is, it can also be controlled with a mobile application. Its brightness is 1800 lumens, the color temperature can be adjusted from cold white to warm white, but of course the brightness can also be adjusted.
As I wrote, this is a larger lamp, which in practice means that the circle diameter is 345 millimeters, while the height of the lamp is 60 millimeters. Its mass is small, weighing only half a kilo. Due to its size, it can be suitable even for smaller rooms. The price is a BG69809b with coupon code HUF 10 here:
---
If there is not enough space on your desk, you may want to consider purchasing such a faculty. It doesn't cost much, but by having the monitor "float" over your desk rather than on the big base of the base, you can save a lot of space. The display on the arm can of course also be tilted, rotated and raised, thanks to the pneumatic solution we can move it easily without effort. According to the description, the maximum load capacity is 6,5 kilograms, the recommended maximum monitor size is 27 inches.
If you feel you cannot live without it, then the BGHU1008 or the BG6d8af5 use code to purchase, so you can collect it for HUF 11 here:
---
His name has all the important qualities in it. Thanks to the built-in 3600 mAh battery, we are not connected to an electrical outlet. The color temperature of the LED lamp can be adjusted in three stages, between 3000-4000-5000 kelvins, but of course the brightness can also be adjusted. The plus is that you can go together for a bit, so you can take it with you for fishing, camping or wherever you want.
The price of the lamp is a BGe1d00d with coupon code HUF 15 here:
---
There have been several lamps in today's article (there will be more), but this is a brand new piece and the price is good, so I couldn't leave it out. Of course, this is also a smart lamp, which means it can be integrated into several smart home systems. Or, if you don't have a smart home system, you can simply control it from your phone. The color temperature can be adjusted, there is also a colored (RGB) mood light, and of course the brightness can also be adjusted. In addition to the phone application, remote control is also available.
So far, this is "just" a super smart ceiling light. Another interesting thing about the LT39 is the built-in speaker, to which you can send music from your phone via Bluetooth.
Quite a versatile lamp, the price is not high in comparison, since the BGAUG011 with a coupon code, we can get it now from the Czech warehouse for HUF 13. Click on the link below!
---
This is also brand new BlitzWolf stuff. As the name suggests, this is a transmitter for use in cars. This is good for those who do not yet have Bluetooth in their car stereo, but would like to somehow listen to music from their phone in the car. I would highlight three things as extras. One is that since there is a Bluetooth connection between it and the phone, the thing also functions as a speakerphone. The other, which is much more important, is that we can attach the control unit to the ventilation grill, so you don't have to grope around the cigarette lighter to use it. The third is that it is capable of 18-watt fast charging.
In short, this is a gadget blessed with quite a lot of capabilities, so the BG2a5771 the price of HUF 6969 available with a coupon code seems particularly good for it. Shop here:
---
Looking at BW-HC2, we can see where the crumb vacuum cleaners have evolved. On the one hand, although the small size remained a significant increase in suction power, on the other hand, they also received new features. To say the least, it can be used as a normal stationary vacuum cleaner, but even as a car vacuum cleaner.
Nowadays, it is almost natural to forget about the outlet, as these machines also get a battery. THE For example, the BlitzWolf BW-HC2 can handle a battery with a capacity of 2200 mAh. According to the factory description, this provides 30 minutes of operation on a single charge. Charging is via USB, so we can even charge it in the car if we have a standard 5 volt USB connector.
You can find my article about the machine here: CHEAP BATTERY VACUUM CLEANER FOR CAR, HOME, ANYWHERE - BLITZWOLF BW-HC2 TEST
The price of the vacuum cleaner will certainly not knock anyone to the ground, a BGbwVaC with a coupon code, we need to leave HUF 19 at the cash register here:
---
The last element of this recommendation is an external battery with a capacity of 10 mAh. Capable of fast charging of 000 watts, knows the QC3.0 and PD3.0 fast charging as well. The battery can be charged via a standard microUSB or Type C connector, and its output ports include a standard USB A and a USB TYpe C connector. Of course, it got a lot of protection, so it's protected against overcharging, overheating, over immersion and a thousand more things.
The battery has never been so cheap BGbwp9cf with a coupon code, the price is HUF 6194 here:
---
The Blitzwolf introduced its air purifiers before last year, and I can say without exaggeration that it was a huge success with them. They are the same in terms of knowledge, or even better in some of their capabilities than Xiaomi air purifiers, plus they are much cheaper. They are now in action on one of their smaller, say bedroom air purifiers, the AP1. I also wrote a test about this, which you can read there: BLITZHOME BH-AP1 AND AP1C - CHEAP AIR CLEANER TWIN TEST
This machine is a BGbhAIR with a coupon code, you can now get it brutally cheap, far below the lowest price so far, for HUF 19 here:
---
BLITZHOME BH-AF1 AND BH-AF2 OIL-FREE OVENS
The world has changed insanely since I wrote my test on ovens. Back then, a healthy lifestyle was the main reason for their use, but there were already two more important arguments. Exemption from energy consumption and cooking oil. The former means that if you turn on the traditional electric oven to fry potatoes with hot air, etc., it will be much cheaper to use these ovens, because while the traditional oven is warming up, the food in them is cooked in them. And oil-free is important because who knows how much it will cost, or even if it will cost at all.
I won't write much about the ovens now, since I presented both of them in detail in the test, and I even made a video for them. What is important, however, is that the AF2 can be purchased from the Polish warehouse in an introductory sale, here a BG53cc0b with a coupon code, the price is HUF 30.
In the case of AF1, there is stock, here the BGc1551d you can use a coupon code. The price of the oven will thus be HUF 33.
Buy here:
You can find my article on ovens here: OIL-FREE FRYING - BLITZWOLF HOT AIR OVENS TEST
---
The Blitzwolf AirAux series is getting bigger and bigger. So far, they have packed in very good stuff under the new brand name, and this habit has not changed with the AA-SAR3 set either. In the field of soundbars, Blitzwolf didn't start the business today, quite a few types have already fallen out of their hands, but perhaps this current package is the most serious of them all. According to the description, both the tube and the subwoofer are 60 watts, thus adding up to the 120 watts mentioned in the name. According to the description, we can send sound to the set in quite a few ways, including Bluetooth, AUX, HDMI(ARC), OPT and USB.
I tried the stuff, wrote a test, and have been using it ever since. You can find the article here: THIS IS A GREAT HIT NOW - AIRAUX AA-SAR3 SOUNDBAR TEST
And why was it included in this selection? Only because it is available again from the Czech warehouse and because there is a coupon that gives us a really good price. Use the BG8738f2 coupon code (if it doesn't work, then a BG003bdc coupon code), with which the price of the set will be HUF 12 cheaper, so you can add it to the cart for HUF 34 here:
---
AirAux is Blitzwolf's premium brand in terms of sound stuff, so this headphone is one of the better ones. It was first invented for gaming, but I think we can use the virtual 7.1 sound, the bass boost in other areas as well, for example, this knowledge is also good for watching movies. As you can see, it's not a strawberry piece, it covers the entire ear, so it almost completely eliminates ambient noise.
This is also very well priced, a BG6183c3 you can get it for HUF 7357 with a coupon code here:
---
I had to include this in the article, because it's only a few weeks old. Bluetooth and wired at the same time, we can even transfer music from a memory card or listen to FM radio broadcasts. It also has a microphone, but you can even take it off when you're not using it, so it's out of the way. In addition to using it for normal work or listening to music, it can also be suitable for gamers due to the bass enhancement and the built-in RGB screen.
The price of the headset is now a BG9a0f95 with coupon code only HUF 11 in the Czech warehouse:
---
This is the latest light from BlitzWolf. It is not exceptionally smart, even in the sense of the word that it can be controlled from a phone, because it has quite a lot of functions anyway. We get a remote control, so we can also control it with that. The color temperature can be adjusted, the light intensity can also be adjusted, and it can be turned on and off using the remote control.
We also get two extra features, both for nighttime use. With one, we turn on a timer that turns off the light after 30 seconds, which is enough to make it to the bed. The other is the night light, which operates the lamp at 5 percent power, thus providing a dim light when you wake up at night. Another interesting feature is the memory function, thanks to which the lamp turns on with the same settings as when it was turned off.
It is also interesting that the lamp also has IP54 protection against water and dust, so it is also perfect for outdoor use, such as lighting a terrace or balcony. The price of the lamp is usually lower than the price of a random dumb lamp in Praktiker. Without coupon, the Czech warehouse price is HUF 9680 here:
---
This thing helps to reduce our electricity consumption by being able to monitor the consumption of the devices plugged into it, so we can monitor how much electricity we use from which outlet. The SHP6 Pro has 15 Amps and 3450 Watts, can be controlled from a phone, and can also be integrated into smart home systems.
A package with a very good price has just arrived in the Czech warehouse, which contains 4 such outlets. Even the base price is good. to BGHU2464 The price of 15 forints requested with the coupon code is considered ridiculously good, take advantage of it, because if you miss it, you won't get it at this price for a long time!
Unfortunately, the previous coupon has sold out, a Coupon9 code gives a 10 percent discount.
Here you can buy:
---
If the end of the world comes or you just love camping, you'll love this stuff. It is a complete package that includes a basic external battery (124 mAh) and a solar panel pack to charge the battery. Of course, this battery capacity will not only be enough to charge your phone, it can be charged up to 800 watts (peak 500 watts) and it also has a regular 800 socket. So this is a real survival kit for a period of zombie apocalypse.
Survival is unfortunately not a cheap pastime, a BG1e86b5 with coupon code instead of 232 thousand now costs 182 thousand here:
---
CONCLUSION
By the end again the usual things! If you want to buy cheap, join our Facebook group because there are no coupons we can't find!
We are waiting for you on our YouTube channel with a lot of video tests and live broadcasts, check out the tried and tested products on the go!
At the time of writing, all products can be ordered from the EU warehouse (CZ, PL, ES or FR). Pay attention, if you run out of products from the EU warehouse, the link will automatically jump to the Chinese warehouse.
If you order from a Chinese warehouse, use the EU Priority Line shipping method, Banggood will say this is also duty free for arrivals after July 1st. For sure, you can calculate on a secure basis that you will have to pay the 399 HUF customs clearance fee when ordering from China!