Schedule of coffee festival, vacuum cleaner fair and November promotions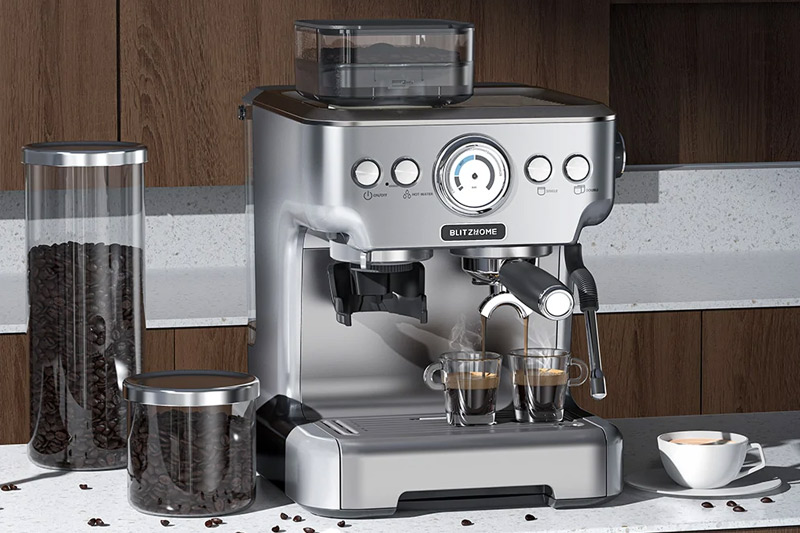 Promotions for coffee lovers, lovers of cleanliness, and those who want to get away with Christmas cheaply.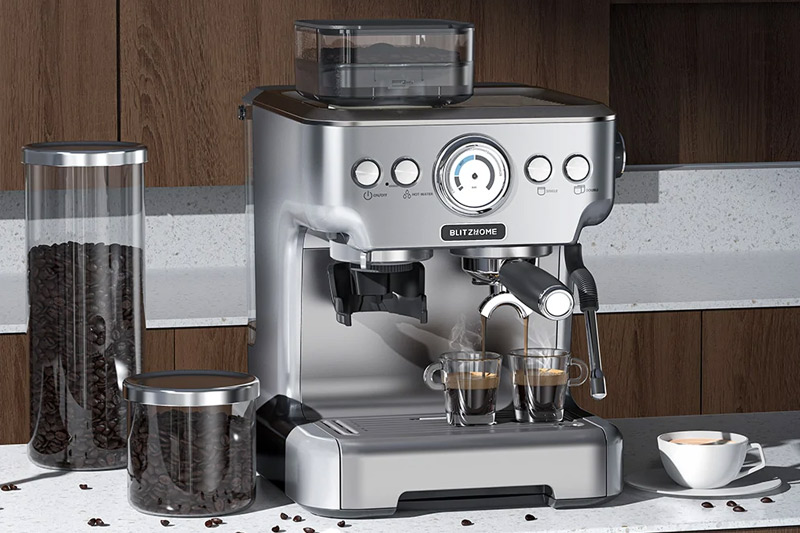 ---
Introductory
This is not going to be a standard referral right now, because there are several promotions that are worth talking about and even more worth taking advantage of. The Banggood coffee festival has started in Banggood for coffee lovers, while at Geekbuyingon we can get a vacuum cleaner at an insane price.
In the two promotions, one is common, a very large part of the products can be ordered from an EU warehouse, so we do not have to deal with customs clearance or customs costs, and the delivery will not be more than 5-7 working days if we are lucky.
By the end of the article, as a bonus, I'll present this November's promotional calendar. As every year, we can now meet 3 great promotional periods, I will present these!
---
Coffee is more than a brown, caffeinated beverage. Its smell and aroma made many addicted, to say the least, my humble person. This year, after many years, I even replaced my coffee maker with a structure whose price wasn't painfully high either, and the coffee I made was of the right quality.
With me, of course, many hundreds of millions of people drink their daily black, only in China for about. three hundred thousand. So many people are already worth serving, so a trader is acting smart when targeting this niche. So did Banggood this year!
In the first place in the action, of course, are the machines of BlitzWolf (BlitzHome). This family currently consists of three members. The CMM1 is a filter coffee machine, the CMM2 is a sophisticated espresso machine that makes delicious coffee with a little knowledge, while the third CMM5 is an entry-level barista machine that allows us to customize our coffee, which means we won't really brew it, coffee. It is important that Hungarian operating instructions are also available for all three machines!
In addition to BlitzWolf, you can also find other well-known or lesser-known brands, such as Xiaomi or HiBREW. In the next few days, of course, you can buy all the products cheaper!
In the current promotion, we will get not only coffee machines, but also all the other accessories that you will need to make coffee. There are milk frothers, hand and motor coffee grinders, coffee roasters. So really everything.
If you've looked yourself out, you can also put your luck to the test with a roulette wheel to win a 50 percent coupon, CMM1 or CMM2 coffee maker.
You can find the homepage of the promotions here:
---
So this machine represents the entry level, at least in price, because for those who love fiter coffee, it is a perfect choice. It can cook up to 12 servings at a time. This type of coffee is also called American or long coffee. I myself like it less, but whoever understands the way is supposed to be able to produce delicious drinks even with such a structure. For latte, e.g. sure to be perfect.
Due to the filter solution, of course, we can make not only coffee, but also any soft drink, such as tea. This can be done in several ways with such a cooker. In the traditional way, ie boiled, in this case we put tea grass in the filter instead of coffee. Or we can use fibrous tea (I think is best), in which case we let the hot water into the tea in the glass jar and let it soak for 3-5 minutes.
The BlitzWolf BW-CMM1 looks very good. Showy, quality materials, nice display with touch sensitive buttons, so it's okay. In comparison, the price was set quite low, since BGCFCMM1 with coupon code we can buy it from a Polish warehouse for 9500 forints. If you like it, click on the link below:
---
Well, this machine is the one I use right now. It doesn't offer too many variations to coffee makers, the miracle in it is that it still makes quite tasty, almost café-quality, without us having to understand the process of making it.
I wrote an article about it, if you are interested in the machine read it, but if you do not have time, I will describe the point quickly!
So, the CMM2 is an espresso machine with the usual arm solution. The coffee must be placed in a strainer and the strainer in the strainer. It can cook one or two servings in one go. If you want to make really good coffee, you might want to get a coffee grinder with it, but of course you can also buy better quality ground grinder, you won't even shoot it with it. In addition to the quality of the coffee, you can also vary the taste and creaminess of the final product by compressing the coffee cake in a filter.
Of course, like I said, the point of this coffee maker is not that you can experiment with coffee for hours, days, but that you can make creamy, frothy, delicious coffee in a matter of seconds. He also has the knowledge to do so. Precise thermometer sensor so that the water temperature is always in the ideal range of 92-95 degrees and a maximum pressure of 20 bar, which is really only typical of more expensive machines.
It is also important to get a whole well-used steamer with the machine, which can be used to make quite a professional latte or cappuccino. Well, I'm not even multiplying the word anymore, read my article, watch my video about the machine: ITALIAN CAFE IN THE KITCHEN? BLITZWOLF COFFEE MAKING TEST
The machine is now a BG4add16 (or BGCMM2CZEU or BGPLCZCMM2 or BGCFCMM2) with coupon code for HUF 27 you can buy from Czech (CZ) or Polish (PL) stock here:
---
No need to be scared, BlitzHome and BlitzWolf are a brand, but the manufacturer will probably pack their new home appliances under Home.
Well, the fact is that I should have already written an article about this machine, I could try it, but for now, I slipped through the work a bit, so an article will come later. However, since I had the opportunity to try a few words I can talk about it.
The bottom line is this: The CMM5 is an entry-level machine when you look at machines made for home baristas. As with all Blitzwolf machines, it is much cheaper than machines with similar knowledge and well-known brands, in which case the price difference can be as much as 250 percent, of course in favor of BlitzWolf (Home).
The CMM5 is a machine with which we can already make perfect coffee, it is true, it takes some experimentation, because with the machine we can customize almost everything.
On the built-in grinder, you can adjust the fineness of the grinder in 15 steps, but you can also influence how much grit to use to make a dose. We can also adjust the amount of water, but best of all, we also have a real-time pressure sensor on this machine that allows us to make the perfect espresso.
According to the experts, 12- maximum 15 bar is what is needed to make coffee, at a pressure above this, the coffee cake is squeezed by the water / steam. We can control the pressure by the roughness of the grinder and how much the coffee cake is compressed in the filter. In addition, the extent of these varies from coffee to coffee, and there may be a thousand and one things involved, such as the type of roasting. For me, for example, the last time I bought coffee, the fineness of five and the vigorous squeezing came into play.
I would like to highlight three more interesting features of the machine. One is the very accurate flow sensor, which can be used to really adjust the amount of water needed for coffee with milliliter accuracy. The other is temperature control, which keeps water at a best temperature of 92 degrees. The third is the pressure sensor, which can automatically drain the steam left in the system after making coffee.
So the CMM5 is made for those who want to get the most out of their coffee at home. For those who don't regret taking some time to make the best coffee possible, who also want to dazzle their guests with a good coffee.
Unfortunately, this knowledge comes at a price. The price of the BlitzHome BH-CMM5 is 95 thousand forints, which only seems like a lot until we look at the prices of similar coffee machines. For direct, more famous competitors, they ask for an amount of around 000-200 thousand forints, so from here the CMM250 doesn't cost that much.
If you liked it, you can find it here:
---
Vacuum cleaners in all quantities
Geekbuying, one of the largest department stores in China. They have a lot of EU warehouses, a very wide range of products and of course very good prices. Among the brands available are Tronsmart, Kugoo, Eleglide and Xiaomi Jimmy. In their promotion now announced, they only offer Xiaomi machines for sale, albeit from several sub-brands.
Xiaomi laser vacuum cleaner for barely 60 thousand forints? If someone says 1-2 years ago that there is one, I'm sure to laugh around. Well, the thing is, Geekbuying has given its best offer this fall, ticking off essentially all the merchants, including the Aliexpress stores. The VIOMI SE vacuum cleaner will be thrown after us from the same EU warehouse, duty-free for $ 200, which is a little over HUF 60 in the current state.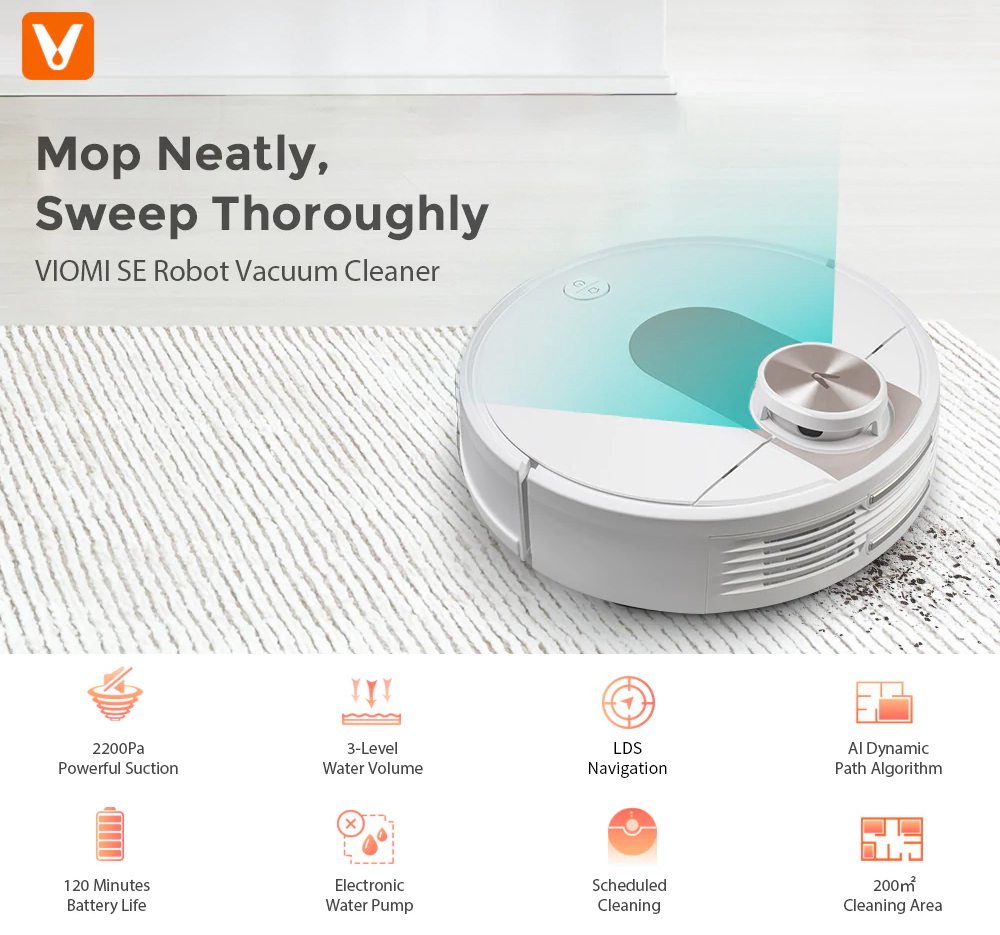 But what does this machine know? Essentially everything! It sweeps, it vacuums, it has a MOP on it. Thanks to the ladder sensor and other sensors, it maps our apartment in real time and calculates the most optimal cleaning route in real time. It doesn't fall down the stairs, but it can store up to 5 maps, so it can be used in multi-storey houses. a combined water and dust tank is added, but we can also buy only dust or just a water tank afterwards, with these accessories his knowledge approaches the knowledge of the much more expensive VIOMI V3, which was the peak robot of last year.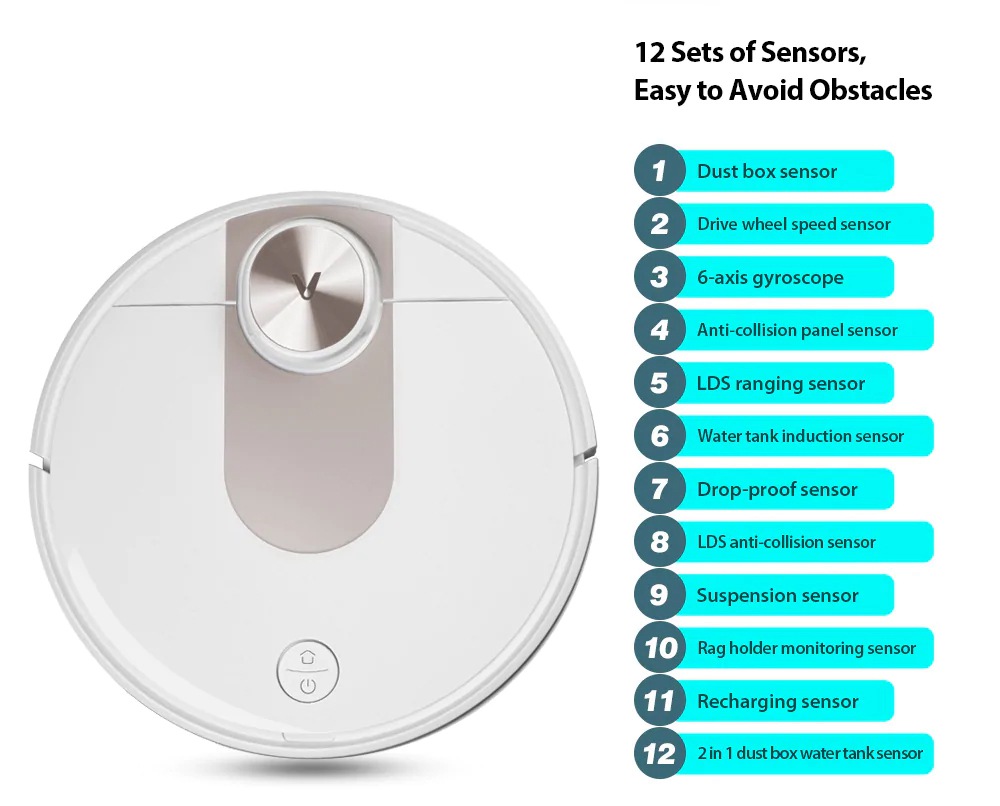 I don't even write anymore, bomb buying this machine, I think it's also a Christmas gift, so slap it on as long as you can.
If you really want to get to know me, read my test about it here: XIAOMI VIOMI SE - THE BEST LASER ROBOT VACUUM CLEANER OF THE AUTUMN
You can buy the machine from the EU warehouse with the VIOMISEDF coupon code, so you don't have to worry about customs clearance here either:
---
Well, I could throw together a shorter short story about this machine now, because we've been using this for about half a year now. We can honor the middle member of the new H-Series unveiled this spring, and as such has perhaps the best price-performance ratio. He has quite rough abilities. The suction force is 25 Pa, which certainly raises the carpet, and the operating time available with one filling is 000 minutes. Yeah, because I didn't say we're talking about a cordless vacuum cleaner, of course!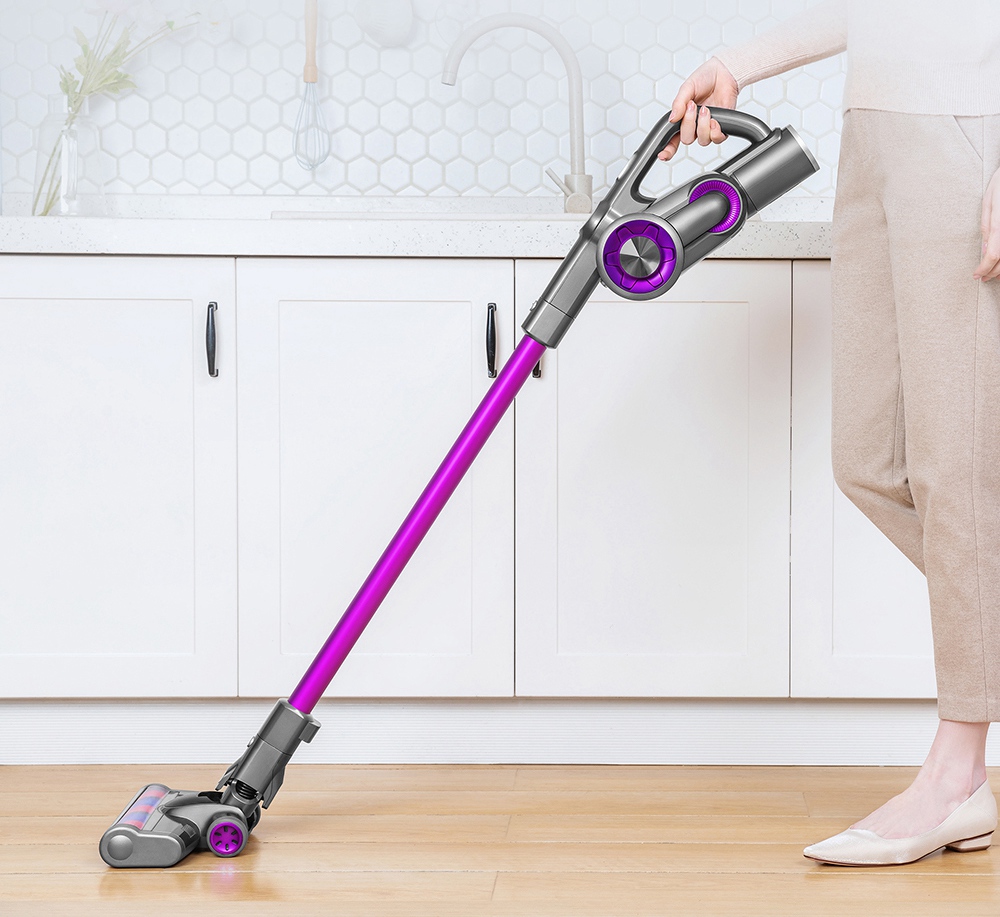 These are very good features, but I don't like them the best, but the OLED display and the automatic vacuuming mode.
The display is flashy and you finally don't have to grope in the dark about when the soufflats run out of the machine. We can see the charge and also the mode in which we are using the machine.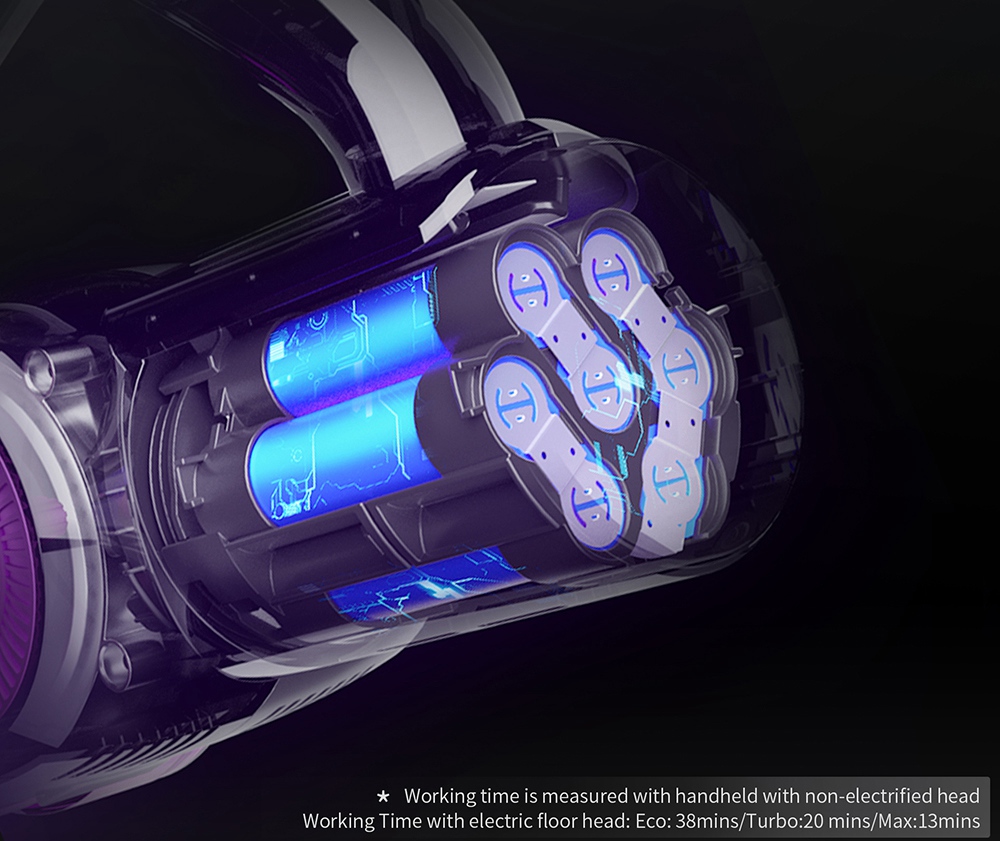 That's good, but the really frank thing is the automatic suction power. Although this machine provides uptime at maximum speed, it can be roughly extended with automatic mode. It will always work at the turn you need for that soil. Hard floor takes you back from the turn, spinning itself up on the carpet. So it always works in the optimal mode, so it saves a lot of energy.
With this machine we can already replace a normal vacuum cleaner, which is a minor engineering marvel given the weight and dimensions of the machine.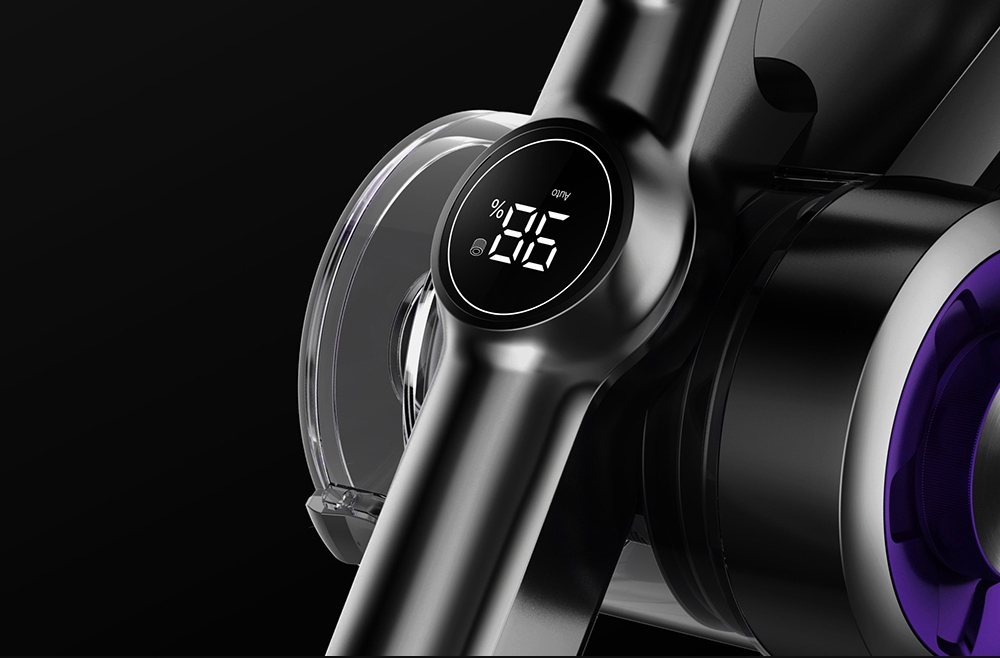 The Jimmy H8 Pro can now be purchased with the JIMMYH8PR coupon code from a German warehouse (Germany3) for 80 thousand forints, and we also receive a Tronsmart Battle Bluetooth earphone as a gift so that we can listen to the evergreen Queen I want To Break Free while cleaning!
You can read my test about the vacuum cleaner here:
Buy here: XIAOMI JIMMY H8 PRO VACUUM CLEANER TEST - YOU KNOW EVERYTHING
---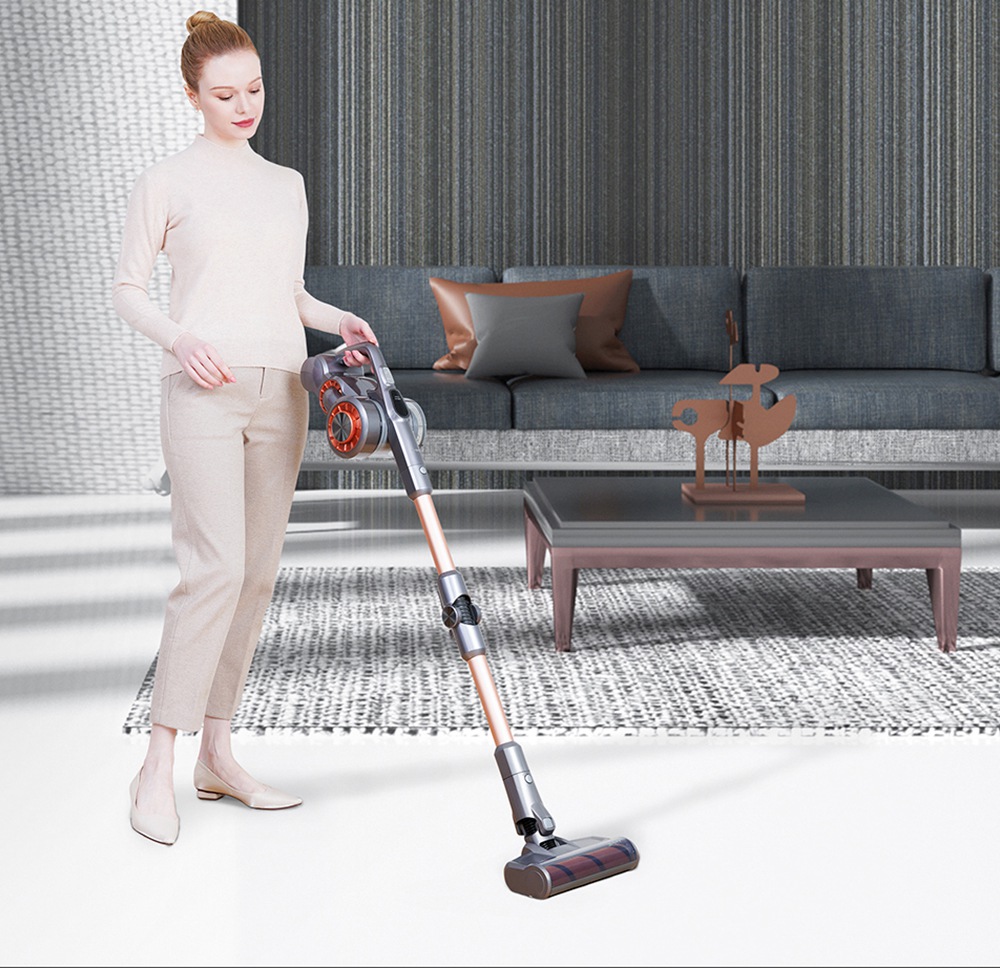 It is the strongest member of the above-mentioned H series. Most of its capabilities are the same as the H8 Pro, but not in everything. If you don't want to compromise, you have to buy this. The biggest difference is that a larger capacity battery has been soaked to the same size, so it can sniff out dust for 80 minutes on a single charge. The other big difference is that the longer extension tube has a wrist in the middle, which allows us to push the suction head under the cabinets or the sofa with ease.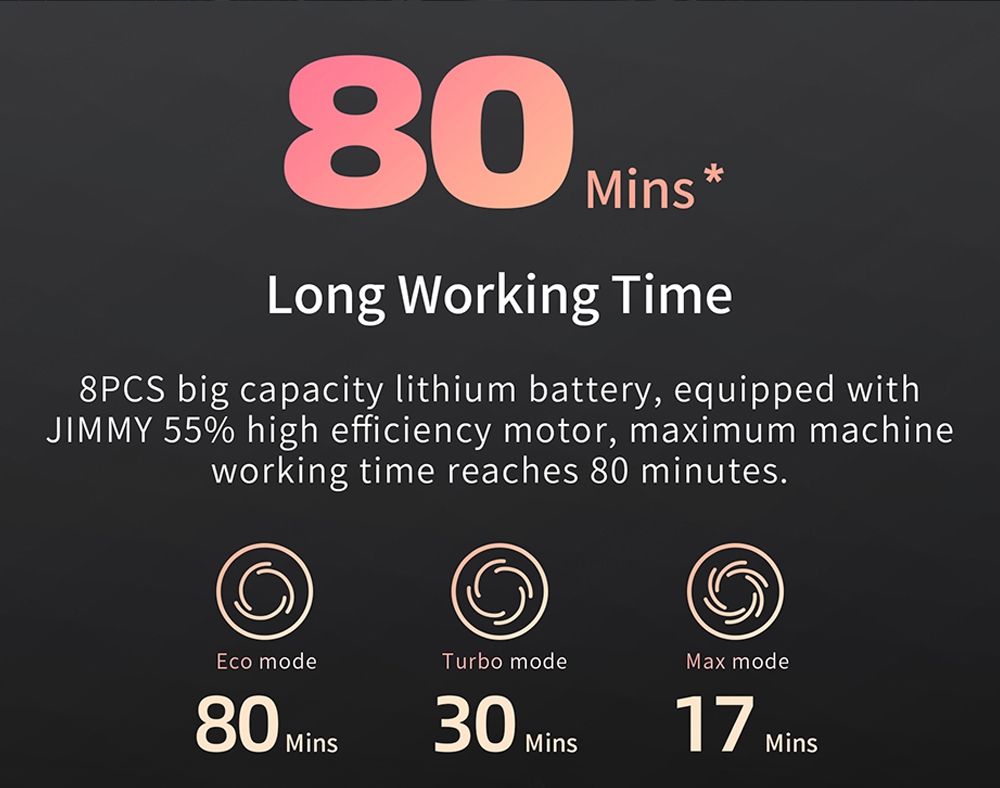 Unfortunately, the waiver of the compromise costs heavy forints. The only good news is that we get a gift for this too, namely a Tronsmart Apollo Air earphone. The machine is sold for 128 thousand forints JMH9PRO with coupon code here (Germany-3):
---
If you're looking for a compromise exemption a little cheaper, the JV85 Pro is your choice. Although this is an older model than the one you will find in the H-Series, there are not many changes in capabilities. Powerful motor, high suction power, 70 minutes operating time, OLED display, center-bent suction pipe, many suction heads, mite vacuum mode. So it is the same with the newer model in almost everything.
However, as I wrote it is cheaper, for no other reason, because it is a generation "older". This cheapness in the present case means that a SMHJV85K10 with a coupon code we can buy it for 90 thousand forints. We also receive a gift here, namely a Tronsmart Onyx Apex Bluetooth headset.
Buy here:
---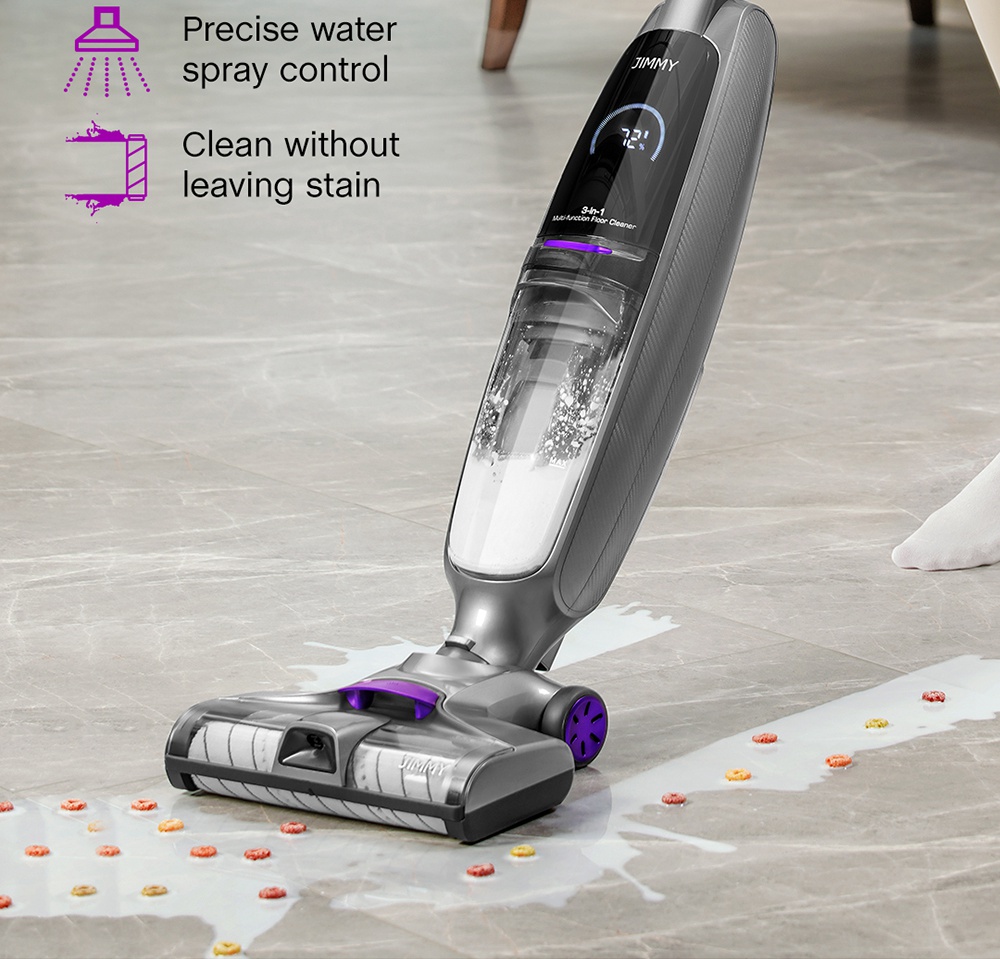 The most expensive piece of the current offer, but the dearest to me, because with that I surprised the swamp in the summer and not only surprised me, but also caused him serious joy. So big that he promised I wouldn't have to write an article about it, he would write for me. Imagine you did. True, the introduction, the closing I nailed, the essence, the experience he formulated, which is only good because he uses the machine.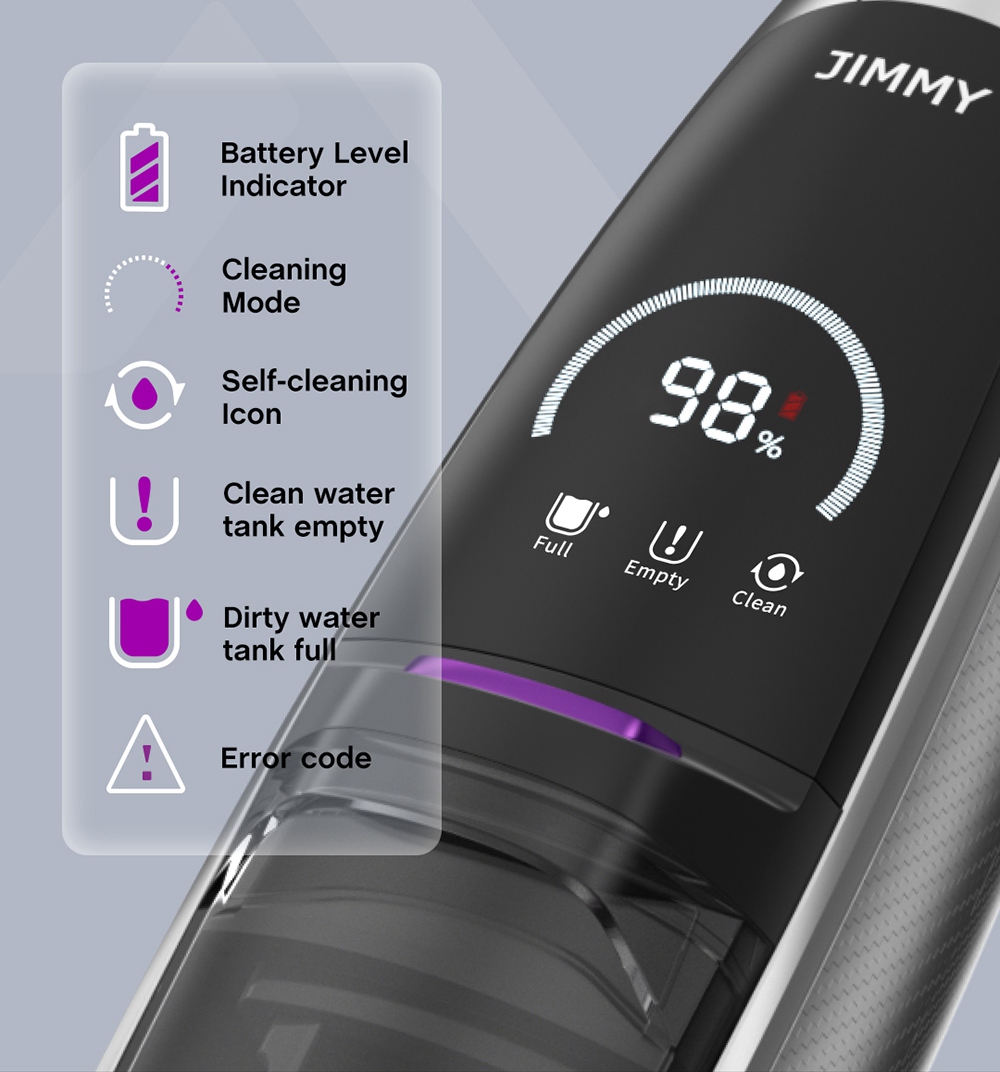 Well, but what is this machine?
This, please, is a vacuum cleaner that also has a mop function. With extremely little water, it can effectively wash our apartment, while absorbing the dirt that comes in front of it. It stores clean and dirty water in a separate tank, has a serious suction power, and also has a large display on it. It really is a king structure, if you don't believe you read the article about it: I LOVE ZASSZONY - XIAOMI JIMMY HW8 PRO ELECTRIC WASHER TEST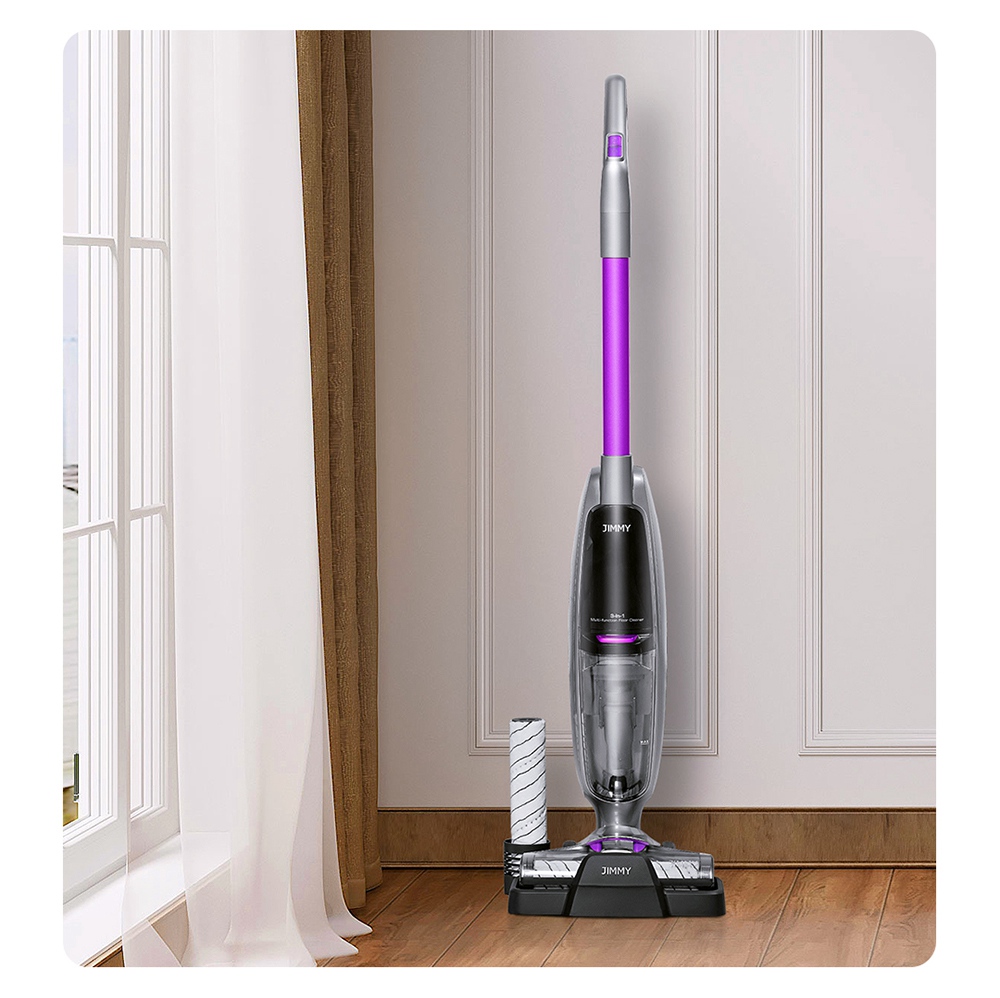 Unfortunately, as I wrote, goodness comes at a price, not a few. Of course, this is also only relative. The Jimmy H8 Pro is a bit more expensive, but much cheaper than the H9 Pro, even though it's just a vacuum cleaner without a mop. So from here, the HUF 8 available with the HW102PRO coupon code is not so dangerous, not least because we can do the vacuuming and mopping in one go if we use this machine.
Buy here:
---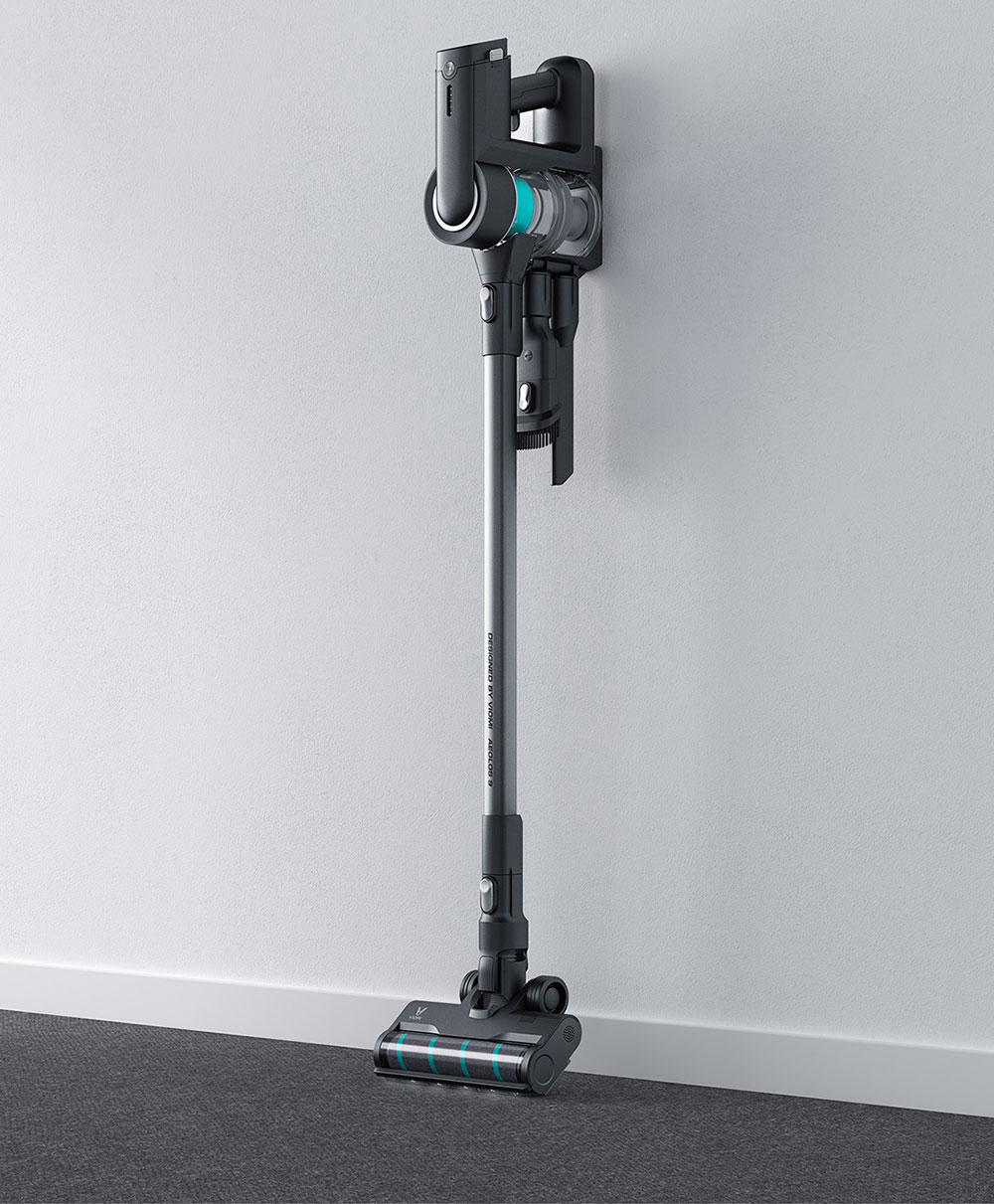 Last but not least, here is the cheapest vacuum cleaner in our article, the VIOMI A9. This should not be underestimated either. Although it lags behind Jimmy machines in its capabilities, it lags even further behind in its price, so the fair is attractive! The suction force is 23 Pa, it can save 000 minutes on a single charge. For this, we also get a wide range of suction heads, exactly four different ones, such as mite heads for cleaning upholstered furniture.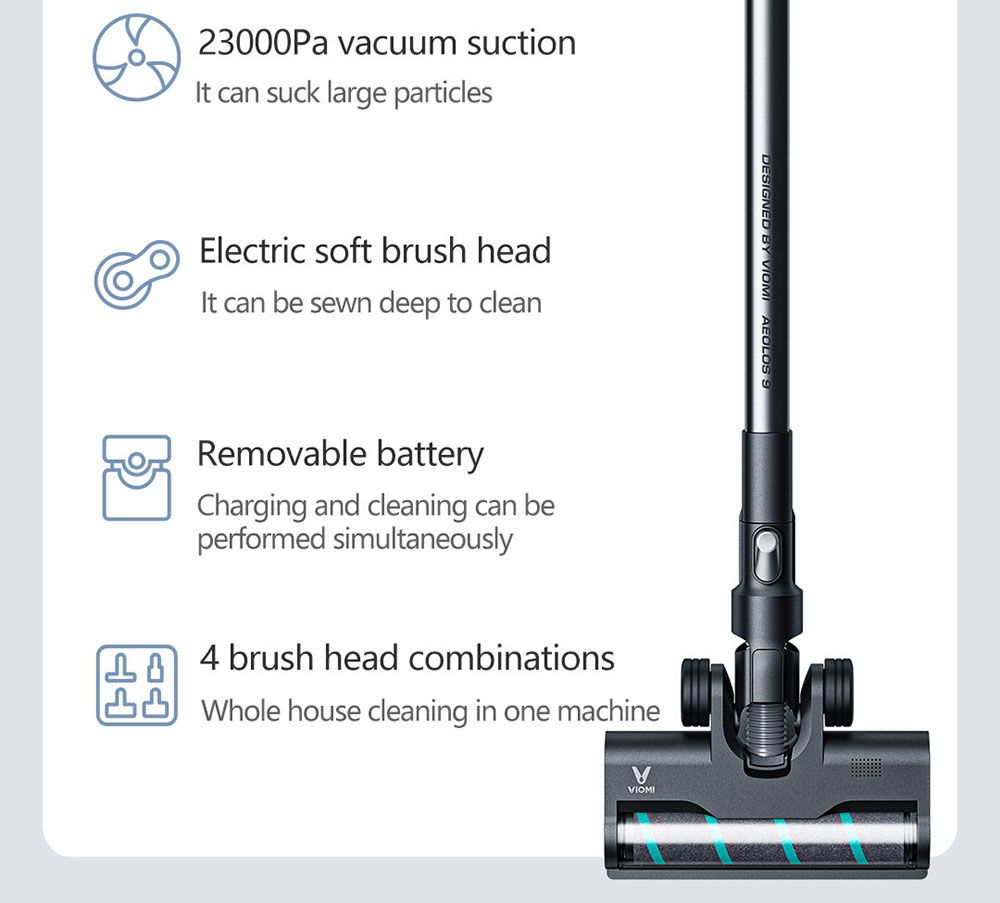 There are also extras for the vacuum cleaner, such as the automatically switching on the lighting on the suction head. What's nice is that they don't ask for much for very affordable abilities. In the current promotion, with the VIOMIA9DF coupon code, it costs only HUF 47 here:
---
November promotions
You need to know that promotions in Chinese stores are a little different than we do in the US or the US. The price reductions follow each other in three stages. The first is 11.11, i.e. November 11th or again the day of singles. On the one hand, we are really talking about singles, that is, singles, on the other hand, the four ones (11.11) are also aimed at this.
The second stage is the usual Black Friday, which can be traced back to the USA, and the third is Cyber ​​Monday, which to my knowledge is again a Chinese invention, but we can already meet it at home.
Of the three occasions, 11.11 is the time of the most significant promotions in Chinese stores. This is because products ordered around 11 November arrive in Europe and in parts of the world where Christmas is celebrated without any problems. That's why we get the biggest discounts!
Black Friday also involves significant write-downs, but in such cases it happens that a product does not arrive under the tree. Experience in recent years has shown that, apart from a few unfortunate cases, products purchased on Black Friday have also come here from China, but in this case it is already appropriate to make a Plan B.
Cyber ​​Monday will be a holiday for those who don't shop for Christmas. This is a sale of stuck products, which comes with big discounts. Unfortunately, it is not worth waiting for this, because although the discounts are large, the warehouses are almost empty, the current products will disappear by this time.
Significantly, in recent years, the deadline until it's still worth ordering from a Chinese department store for Christmas has been pushed. This is because there are more and more EU warehouses from where the package can arrive in as little as a week. Of course, I don't recommend anyone to buy the Christmas present on December 14th, because both the post office and courier companies are overloaded before the holidays, so there may be slips. Not to mention that EU warehouses will also be looted by 14 December.
In conclusion, therefore, 11.11 is the best time to shop. If you missed it don't get bitter, Black Friday may be suitable even if you're shopping from a Chinese warehouse. And if you're going for a bounce and the goal isn't a Christmas gift, you might want to take a look around Cyber's Monday deals!
Let's see the schedule:
November 1-9. - Warm-up promotions for singles day
November 10-12. - Singles' Day (11.11)
November 13-22. - Black Friday introductory promotions
November 23-24. - Warm-up promotions for Black Friday
November 25-28. - Black Friday and sale
November 29 - December 4 - Cyber ​​Monday
---
CONCLUSION
By the end again the usual things! If you want to buy cheap, join our Facebook group because there are no coupons we can't find!
We're looking forward to a lot of video tests and live broadcasts on our YouTube channel, plus, now you can win a cell phone. Subscribe!
At the time of writing, all products can be ordered from the EU warehouse (CZ, PL, ES or FR). Pay attention, if you run out of products from the EU warehouse, the link will automatically jump to the Chinese warehouse.
If you order from a Chinese warehouse, use the EU Priority Line shipping method, Banggood will say this is also duty free for arrivals after July 1st. For sure, you can calculate on a secure basis that you will have to pay the 399 HUF customs clearance fee when ordering from China!