Black Friday 2022 - Discount prices for Xiaomi Oclean products have arrived!
And these prices certainly weren't bad!
---
---
Fortunately, I have a relationship with the manufacturer, so I was able to test most of the products in the table myself. Perhaps you will not be surprised by the fact that Oclean is indisputably one of the best toothbrush manufacturers in the world. But the quality is not only good, their toothbrushes not only know a lot, but they are also cheap. Compared to domestically available brushes such as Oral-B, the price-performance ratio is much better.
Of course, the company sells quite a few products, but we only get a few of them at discounted prices. Yes, it's a sale, so you don't have to worry about coupon codes here. However, not only the prices were very good, but also the gifts. Because in the Black Friday sale, you will receive a spare head and box for the toothbrushes, and spare nozzles for the toothbrush/mouthwash as a gift.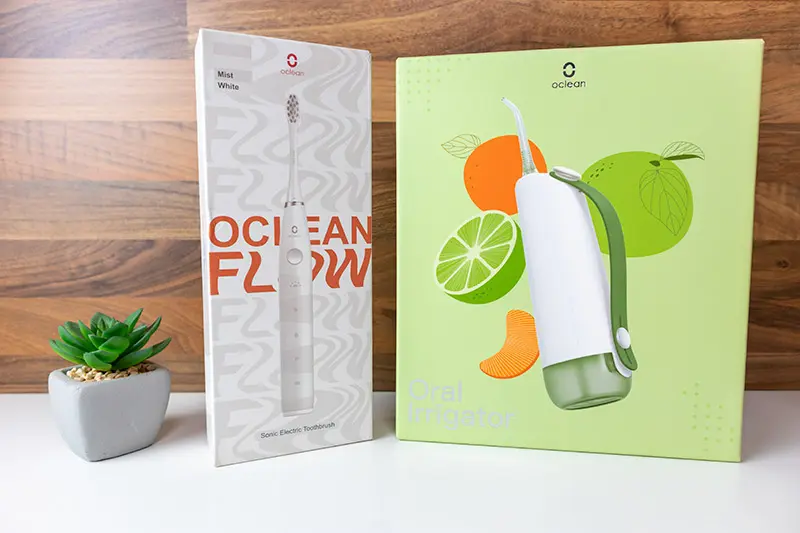 What I would like to highlight in this recommendation is point D. of the delivery regulations, which reads as follows:
D. Do I have to pay customs or import fees for my order?

Oclean online store covers all duties, customs and taxes for all customers. No additional fees will be charged after the order has been placed.

The price indicated at the checkout is final.
---
---
My tests of Oclean products:
picture
Name of Product
Original price
Discount price
$ 149.99
$ 99.99
Oclean X Pro + 4 * brush heads + 1 * travel bag
$ 129.99
$ 89.99
Oclean W10 toothbrush + 4* nozzles
$ 89.99
$ 69.99
$ 39.99
$ 19.99

Oclean Z1 Sonic Electric toothbrush+8*brush heads
$ 59.99

$ 34.99

Oclean Air 2 +8 * brush head
$ 89.99

$ 49.99

Oclean brush heads
$ 19.99-44.99

20% off orders over $39
CODE: OC20