Oclean Air 2 - Inexpensive top quality
Oclean is adding remarkable products for oral care, now, for example, a new toothbrush.
Not so long ago, my article on the manufacturer's top toothbrush was published here: XIAOMI OCLEAN X PRO ELITE TOOTHBRUSH TEST - THE TOP OF THE PEAKS!
The Oclean Air 2 offers quality similar to the Elite, but as the name suggests, it's a lightweight version. Smart features have been left out, there is no phone application, but great cleaning ability, much quieter operation than the competitors and a quality head.
Oclean Air 2 can vibrate 20 hertz, which means that the head and bristles on the head smooth our teeth 40 times a minute. The bristles of the head have been given a 3D design that achieves teeth more efficiently and accurately, thus improving the quality of brushing by 20 percent compared to traditional solutions, according to the manufacturer.
The built-in battery allows up to 40 days of battery life on a single charge and two toothbrushes per day. However, it only takes 2,5 hours to fully charge. The charger is, of course, USB, and the base uses a magnet to cuppan the bottom of the toothbrush.
Available in four different colors (Tulip White, Pink, Iris Purple and Eucalyptus Green), the toothbrush weighs just 95 grams, so it's sure not to tear your hand off while brushing your teeth. Operation is by the one-piece physical button. This allows you to switch on and off and toggle between the two built-in brushing modes.
If you liked it, you can now buy it in action directly from Oclean. In the special package, in addition to the toothbrush, we also find 4 heads and a travel bag. The package priced with the OCLEANAIR2 coupon code is just $ 40,99.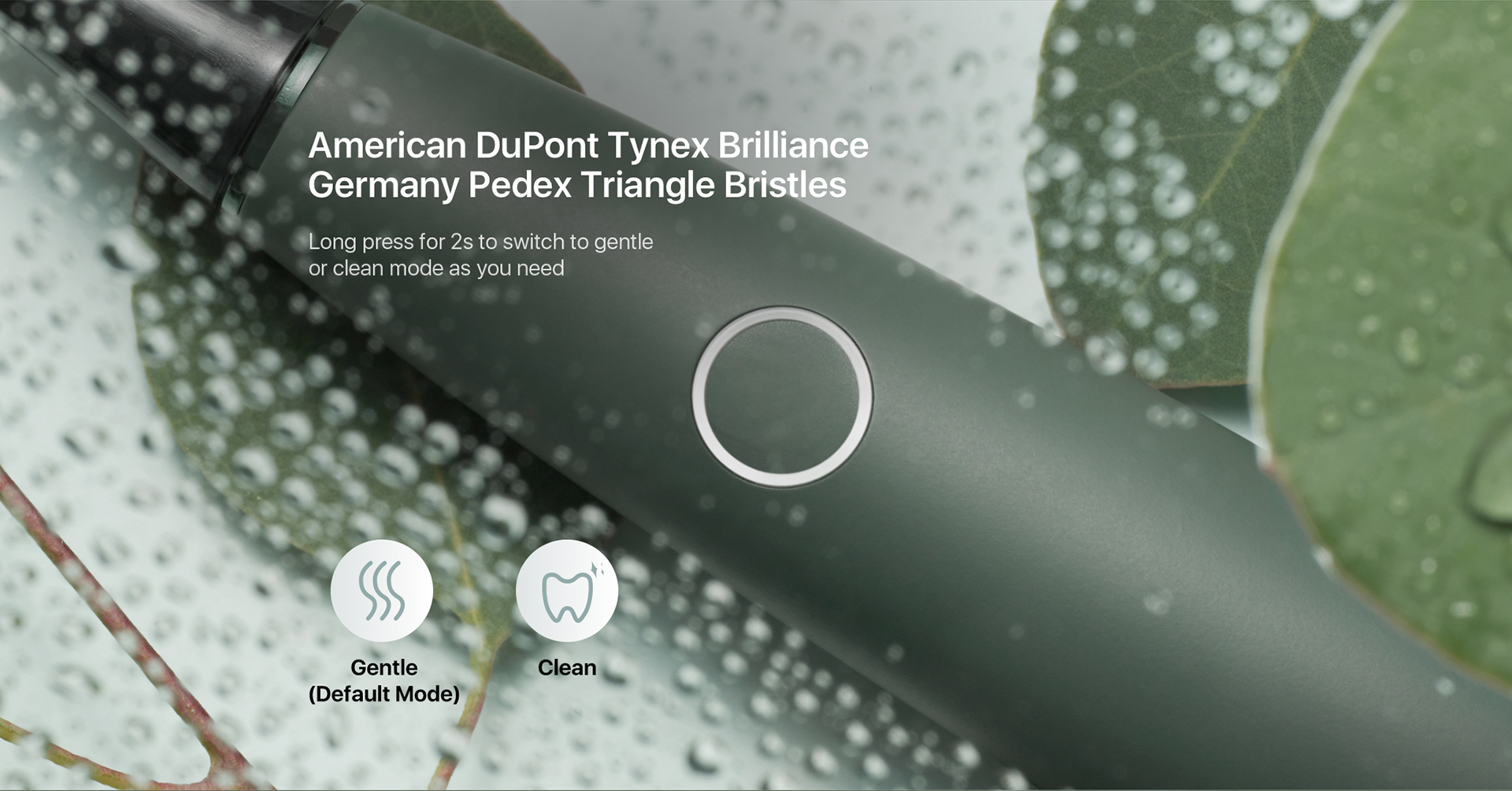 If you liked it you can buy it here: