The best Xiaomi promotions of the week - get ready for Christmas!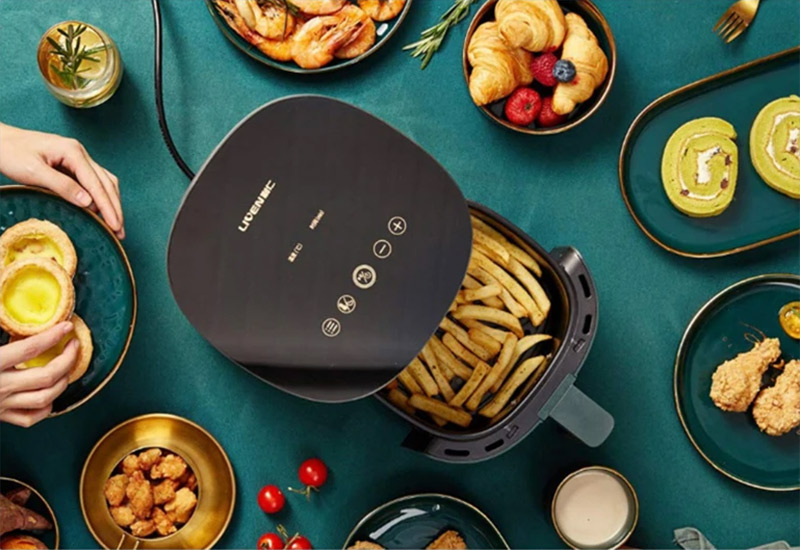 From vacuum cleaners to projectors and radiators to watercolor, from every EU warehouse!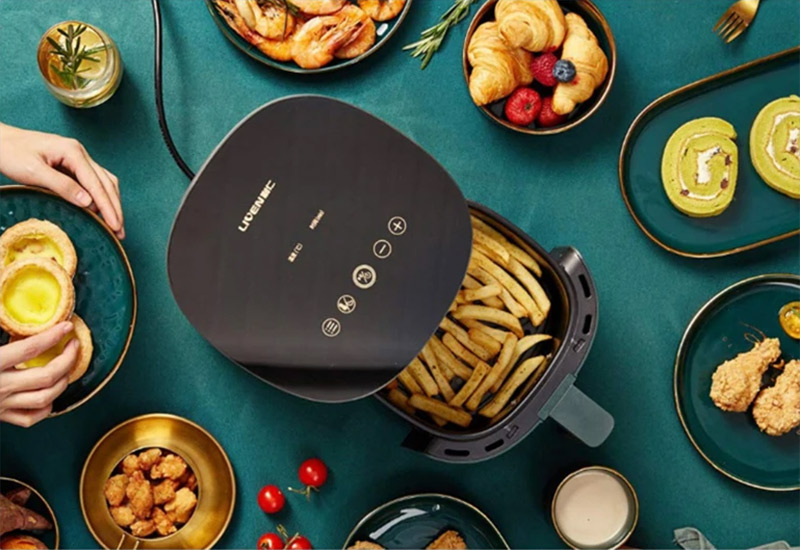 ---
This year's Christmas will be just like before, at least if there's something to give as a gift. In many places we can read that due to the shortage of chips, the shortage of containers and a lot of other shortages, the shelves of stores may be emptied prematurely this Christmas. For now, there is still something to choose from, even EU warehouses in Chinese stores are full, but that won't be the case for long.
This is good, because if you order from EU warehouses, you can get your ordered port within 5-7 working days (if both the courier company and the post office want it). This is a significant advantage over Chinese warehouses, from which the average delivery time is 2-4 weeks, and in the case of the EU warehouse, our preferred traders do not have to worry about customs clearance or customs clearance fees, and the prices always include VAT.
In this selection, you'll only find Xiaomi products, but now there's no price limit, I'd rather try to pick out moths that have good goods, and even, thinking a little bit in advance, will be good for Christmas gifts.
Now they could be wary of where Christmas is, but as last year, this year the EU warehouses will be emptied the fastest, in the second week of November we can only blink that this and that are gone and we can only buy them from China. So he who wakes up early will find gold, as the saying goes!
It is very important to pay attention to this: At the time of writing, all products can be ordered from the Czech, ie abbreviated CZ warehouse. However, the stock is not endless, if you run out of Czech warehouse, the link may show the Chinese warehouse (HK, CN), from where the order is no longer duty free! If ES or GB is indicated instead of CZ (Czech warehouse) then there is no problem, the former is the Spanish warehouse, the latter is the English warehouse, all of which come duty free!
---
HOW TO BUY WITH COUPON?
Open the product page in the list below by clicking on the product name
Click on "Buy Now"And then at the top right of the window that opens, click"Discounts " under the heading "Coupons " sorra
The "Input coupon code " Copy the coupon code in the box below and use the "Use " button.
Then come the "Place Order"Button and you can complete the purchase.
---
The Christmas sweepstakes has already started in our Facebook group, if you buy something from the list, come and play! The main prize is a Xiaomi Pad 5 tablet, but we will also draw a few hundred thousand forints gifts!

Our Facebook group: FACEBOOK GROUP OF BUYERS FROM CHINA
---
Vacuum cleaners
The popularity of robotic vacuum cleaners is unbroken, so I would like to bring two of these to your attention first.
The first of these is the Xiaomi STYTJ02YM Mi Robot, which is not a piece of today (therefore affordable) but knows everything you would expect from a normal robotic vacuum cleaner. Of course, it has a laser sensor, it has a telephone application, it can be integrated into a smart home system, it has a MOP, so it can wet wipe. We get 3 types of cleaning methods, 12 sensors, intelligent water control, zone cleaning, timed cleaning. You can edit the map, we can open it together, or we can separate rooms. So it's a really good piece.
When he appeared in the upper category, his knowledge would be more in the middle category. But that's why we get it at an extremely friendly price, a BGCZPLXMST with a coupon code we only have to pay 76 thousand forints from the polish (PL) warehouse here:
The second machine is my favorite this year. Fortunately, I received it before his introduction, so on the day of the official presentation, I was the first to be able to provide my readers with a detailed test in Hungarian.
This machine is sensationally good! The suction force is 4000 Pa, which not only thins its counterpart, to my knowledge there is no other robotic vacuum cleaner with such suction strength. But the best part is not in it, but in the dual laser sensor!
In addition to the countless other sensors, he got the usual gun turret on the roof, with which he can scan our room, our furniture, and in addition, a second laser sensor was built behind the front panel. It is a 3D laser sensor that not only "sees" the various objects in front of it, but also uses the built-in artificial intelligence to recognize the objects that come up. With the help of this, he does not roll up the extension cord and does not lubricate the dog poop in the apartment.
I don't even write about it anymore, read my article about it here: XIAOMI DREAME BOT L10 PRO TEST - COMPLETE AN INNOVATIVE ROBOT VACUUM CLEANER
What is also interesting is that he received an extremely low price compared to his knowledge. We can say that knives are almost half the price of Chinese top vacuum cleaners, but in the case of brands known to us, we often have to call three times as much for a similar rod. So, it's quite worth the thing!
If you liked it, then a BGCZFDEL with coupon code you can buy it for 107 HUF from a Czech warehouse here:
At home, this type of vacuum cleaner is less popular, but I hope this will change now because I found an extremely good promotion! The Roidmi stationary vacuum cleaner, which has a suction power of not less than 18 Pa, can be purchased ~ ~ 500 thousand forints cheaper than the best price in Hungary. That's a significant difference!
The machine is of course battery-powered, ultra light, weighing only 1,3 kilograms. The high suction power is due to a powerful carbon-brushless motor that can move up to 1000 liters of air per minute. With a single charge, up to 40 minutes of operating time can be achieved in standby mode. Interestingly, the vacuum cleaner has collected six design awards from the extremely well-sounding Red Dot Design Award to the Japanese Good Desing Award.
The price of the vacuum cleaner a BGCZRHF8E with a coupon code from the Czech warehouse only 44 thousand forints. Like I said, the best domestic price is 20, or almost 50 percent higher than that. It's worth slapping it now!
Buy here:
It's also a vacuum cleaner, but a pretty special piece. Can be used for upholstered furniture. It also sweeps dust, mites, and mite excrement from the upholstery fibers. To make it not enough, it even gives heat treatment, meaning it can't remove those mites and bacteria, it kills it with 50 degree hot air. And if you feel it's still low, it's good to know that there is a UV lamp on the belly of the machine, which also germinates, disinfects and destroys viruses.
So, this machine is really special, it can be especially useful for allergy sufferers! The price is now a BGCZXMH with coupon code 19 thousand forints here:
This is the smallest and cheapest piece in my vacuum cleaner collection today. Its strength is not its suction strength, but its extremely small size. Although, if I look at the suction force of 13 Pa, it is a performance that needs to be heavily glazed, as even among the larger stationary vacuum cleaners there is not one that knows this much or just a little more. So, it's a nice power to pack that kind of power into this small size.
Its motor is carbon-free at 120 watts anyway. It has a 2000 mAh battery, which, according to the factory data, can operate on lower gear for 30 minutes and lower gear for 9 minutes. It can be charged via a USB port, so if you have one in your car, you can also charge it there. It weighs only half a kilogram!
The price is friendly, a BGHKCZESXM with coupon code we have to pay 13 forints here:
---
Projectors
In the last 1-2 years, the price of projectors has literally stagnated. Today, we get high-quality HD or FHD projectors very cheaply, so anyone who wants to watch movies at extremely high screen at home can no longer have a price limit. I would now like to quote two projectors. I've written about both before, and I've both had me on a test, these are my favorites this year!
Among cheap projectors, this is clearly my favorite now!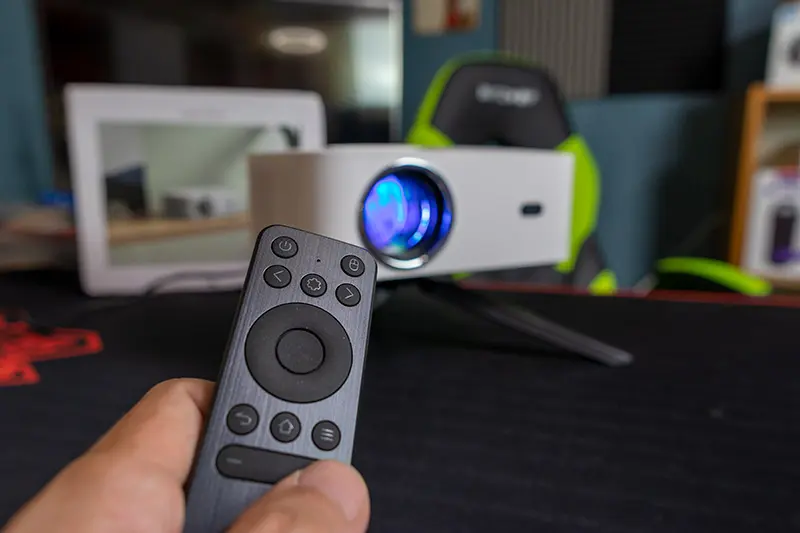 I was so lucky to be able to try out the Wanbo X1 and I can safely say I still think back in a bit of disbelief when I first turned it on and saw its picture.
This projector has outstanding capabilities in its category. The brightness is good, its lenses are all made of single-stranded glass, and its image is so sharp that it can compete a lot with cheap FHD projectors as well.
Small and lightweight, easy to carry, and doesn't need a serious tripod either, a cheaper tripod you can put on it is enough. So the stuff is good in every way, and the price was good.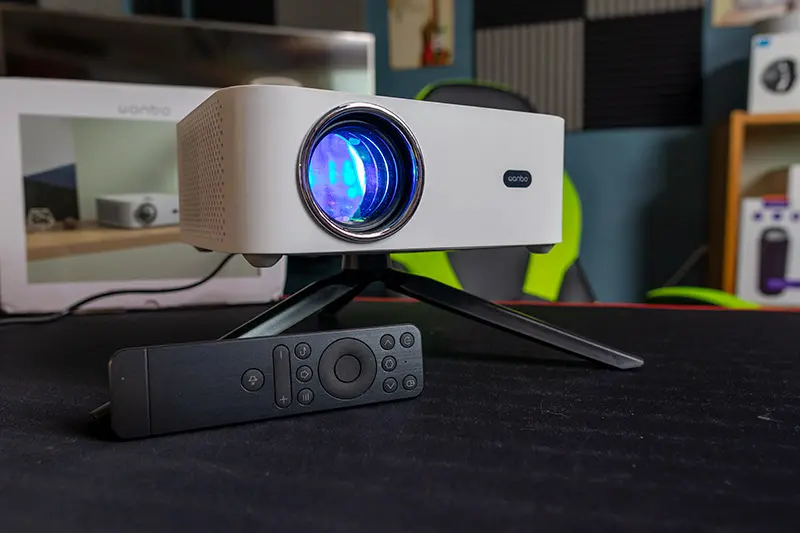 The past is not a coincidence, because now the price is not good, but damn good, as Banggood has reduced the price of the machines in the Czech warehouse to $ 89,99, or HUF 28. If you are thinking of buying a projector, but you want to get away with it, don't wait any longer, it's time to use it, use the BGZHU594 coupon code at the following link:
Read my article about the projector here: XIAOMI WANBO X1 PROJECTOR TEST - THE POWER OF SURPRISE
I was in serious search for a projector at the end of last year, then I found this structure and fell in love right away. They packed amazing knowledge into the tiny structure, the price was also very good, but unfortunately the global version was not completed in time. But for now, that shouldn't be an obstacle either, the global version is available, plus it's here in the Czech warehouse next door.
The Wanbo T2 Max is a device offering true FHD resolution with a brightness (luminous flux) of 5000 lumens and a contrast ratio of 2000: 1. The aspect ratio of the projected image can be 16: 9 or 4: 3, and an LCD panel with LED backlighting is responsible for producing the image.
The projection distance can vary from 1,2 to 4 meters, and the size of the projected image can be from 40 to 200 inches. So, 200 inches, which is a fine image size to put it mildly, and 5000 lumens can provide enough brightness for that. We also have HDR10 image enhancement technology. Because, we're talking about a Xiaomi product here, presumably the data on paper isn't lying either.
Well, let's see what else! We get 4-way keystone correction (40 degrees in all directions), which is very beneficial if we can't place the projector directly opposite the wall or screen. We get two 3-watt speakers, which sound pretty decent.
So far, all is well, but for me, the decisive argument in the fall was the operating system installed on the machine. It's an Android-based system, it's not Android TV (it could even be an advantage), but a software with its own interface. However, the point is not that, but that we also get official Netflix and Youtube support.
From the connectors we have an audio output, an HDMI input and a USB. There is no Ethernet, but we get Wi-Fi.
The Wanbo T2 Max is quite a small structure, especially compared to its knowledge. The external size is just 110 x 140 x 150 millimeters and weighs less than a pound, weighing exactly 900 grams.
If you don't have a lot of space to place the projector, you might only take it out occasionally, and you don't want to give it a fixed space, if you might take it with you sometimes, don't let God use it for work, then the tiny size and weight will be really beneficial features.
Read my article about the projector here: XIAOMI WANBO T2 MAX - THE ALMOST PERFECT PROJECTOR
The projector a BGAFEWB with coupon code can now be purchased for HUF 47 here:
---
Recently, hot air ovens have been a hit, and I can say we are getting better and better. Already in my kitchen, one works on a daily basis, albeit a little bigger than this Xiaomi oven. I really like it, in a few moments it has ready fried meat, fried meat, potatoes, croquettes, onion rings, frozen scones and a lot of other food. No oil smell, no dripping oil on everything, just wonderful. I knew I was going to love him, but I had no idea that I would find him a job essentially every day.
Well, this Xiaomi is also a good piece, but due to the capacity of most start-up households, I can recommend two people. Of course, it's a fact that because of the speed, it shouldn't be a problem to bake two servings of something either, but still, if there are several of you in the family, you'd rather look for a bigger piece!
Fortunately, the price of this oven is quite low, so you might even want to try it. THE BG10510c with coupon code you have to pay 24 forints here:
---
I had already shown a Xiaomi telescope in an older recommendation, but it was one bigger than this, so of course more expensive.
As you can see in the pictures, this is a telescope, which of course is not recommended for professional astronomers, but for those who are no longer researching in the cheapest category, but do not want to leave their pants at the checkout. There is a viewfinder, they also add a tripod and we get a phone holder, with which we can see the image of the binoculars on the display, and of course we can record video with it or take photos through the lens.
The price of the binoculars is BG3eef43 with coupon code now 34 800 forint here:
---
Xiaomi electric screwdrivers are a popular product, not so long ago you could read an article about one with me. The company has now launched a new set, which includes 24 different bits (screwdriver bits) in addition to the machine. The structure is battery-powered, of course, but what's really interesting isn't that, it's that you can change the torque by turning the knob at the end. This can come in very handy when you need to unscrew or screw in more sensitive gadgets, smaller screws.
The price of the package is a BG3fb2c6 with coupon code now 9850 HUF here:
---
Here's an old friend of ours, Xiaomi's great sound projector. The product is not fresh, it has been with us for about a year and a half, but this time has been really good for him. The quality has not changed, but over time the price started to lose strongly, so now it is approx. it costs as much as the noname speakers were when it came out, or as much as Redmi's cheapest similar structure.
It is a relatively simple, yet showy piece that can be placed in any living room, under any flat TV, and will not stand out from nowhere for the sake of design. There are no less than 8 leather radiators in the box, four of which are active and four others are passive. You can input audio wirelessly via Bluetooth, and you can use a cable, SPDIF, line-in, or an optical cable.
The price of the speaker is a BGND015 with a coupon code on the following link for only HUF 23 by clicking on the following link:
---
As the name suggests, this display is more of a general purpose piece, also suitable for work and play. FHD has a resolution (1920 x 1080 pixels), a brightness of 250 nit and a response time of 6 milliseconds. It also comes with a 1000: 1 contrast ratio, 60 Hz refresh rate and IPS panel. The number of connectors is not very large, as we get a piece of HDMI in addition to the D-SUB.
In summary, this monitor is less gamer and will be good for general use, work, due to the IPS panel, even for amateur, home graphics work. The price of a BGZSFB149 with coupon code HUF 38 here:
---
What happens when Xiaomi touches the classic Rubik's magic cube? What would happen makes you smart!
We may have gotten used to the fact that Xiaomi makes everything smart from our toothbrush to our thermos, not to mention our apartment anymore. It is only natural that the Rubik's Cube was also rethought and a telephone application was created for it.
Probably everyone knows the classic dice, this rotating game divided into nine squares per side. By default, two things can be done with it, mixed up, and then unloaded. However, Xiaomi has expanded its capabilities. Sensors are packed into it, which tell the program running on the phone which cube is located, and this gives us different tasks, such as creating different patterns within a given time, or rotating a cube of a given color from a given number of steps. Of course, the completely traditional cube puzzle also plays, we can use a stopwatch to measure how long it takes to rotate the colors into place.
Based on the videos available on the net, it can be said that the renewed cube is not only special because of the sensors, the Xiaomi has also improved the mechanics, the cube is easy to rotate, accurate, and even works well in the hands of a professional racer.
A cheaper, simplified, magnet-only version of the cube without sensors and a phone app isn't even expensive. Currently only available in pre-order, but the price is 10 HUF here:
---
If you allow me to write a lot about this product, there is nothing. We get 24 colors in a metal box, along with two brushes, a pencil and an eraser. So, it's a complete package that includes everything you need to create. Except for the paper, of course, we have to buy it separately.
There is no coupon for the package, but I thought it couldn't be a bad offer / gift for Christmas for 3000 forints either. Buy here:
---
CONCLUSION
By the end again the usual things! If you want to buy cheap, join our Facebook group because there are no coupons we can't find!
We're looking forward to a lot of video tests and live broadcasts on our YouTube channel, plus, now you can win a cell phone. Subscribe!
At the time of writing, all products can be ordered from the EU warehouse (CZ, PL, ES or FR). Pay attention, if you run out of products from the EU warehouse, the link will automatically jump to the Chinese warehouse.
If you order from a Chinese warehouse, use the EU Priority Line shipping method, Banggood will say this is also duty free for arrivals after July 1st. For sure, you can calculate on a secure basis that you will have to pay the 399 HUF customs clearance fee when ordering from China!