Germany's number one female badminton player chose ADO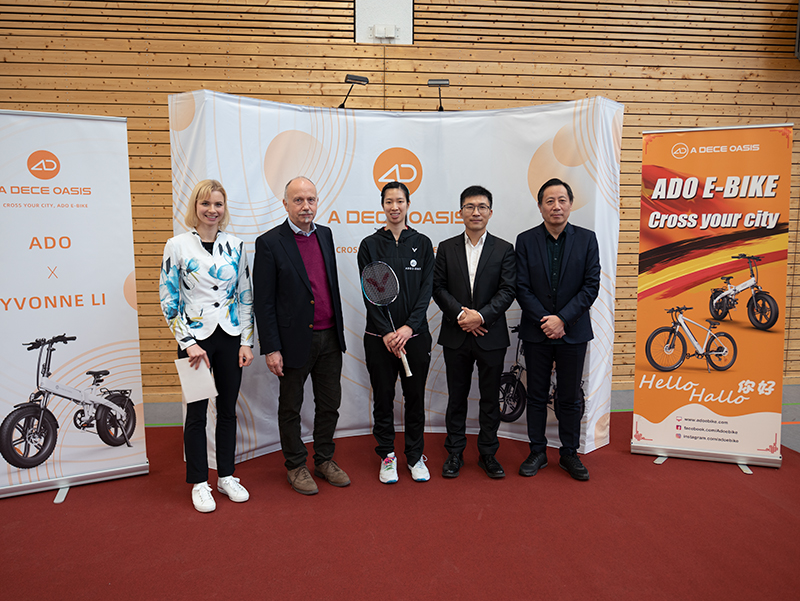 A sponsoring and signing ceremony between ADO E-Bike China and Yvonne Li, Germany's number one badminton player, was held at BSV Eggenstein-Leopoldshafen eV badminton hall in Karlsruhe, Germany, where Yvonne Li was officially announced as the ADO brand spokesperson.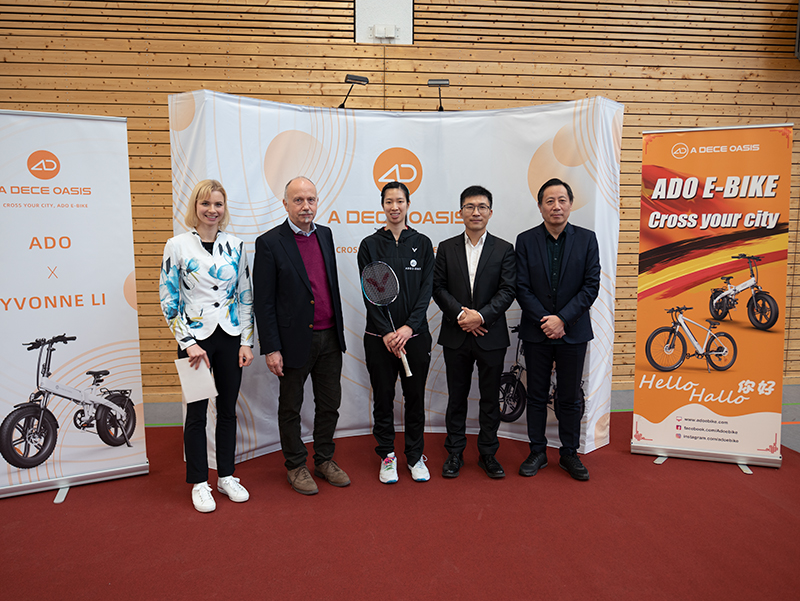 The event was hosted by Melina Weber and attended by Chen Haihua, CEO of ADO Germany, Pan Zhengming, Director of the Chinese Representation of Jiangsu Province in Germany, Michael Sammen, Team Manager and Coach of the German Badminton Club BSV Eggenstein-Leopoldshafen eV, and many badminton players. -fan. too.
In an interview, Yvonne Li said:
"My goal is to get closer and closer to the best badminton players in the world, then compete with the top five badminton players in the world and keep breaking through to become one of the very strong badminton players in the world"
At the event, ADO also signed a sponsorship contract with Yi Feng Lee, so he officially became ADO's global spokesperson. By partnering with Lee Yi Fong, ADO has secured a rising star as our brand ambassador who conveys a healthy and energetic lifestyle. ADO has officially joined the China-German Business Association Baden-Württemberg (CNBW), and the first vice president of the association, Bernhard Weber, and the CEO of ADO Germany, Chen Haihua, signed the membership agreement.
Of course, the event could not remain without badminton, so those interested could watch several demonstration matches.