Alfawise has come up with a cool and sporty Bluetooth headset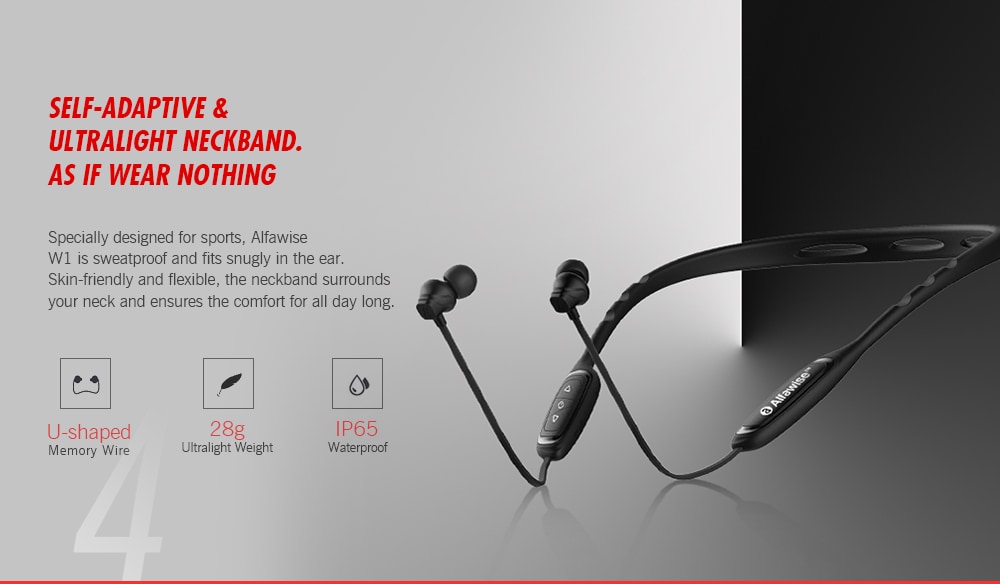 The Alfawise W1 is suitable for athletes or even for normal daily use.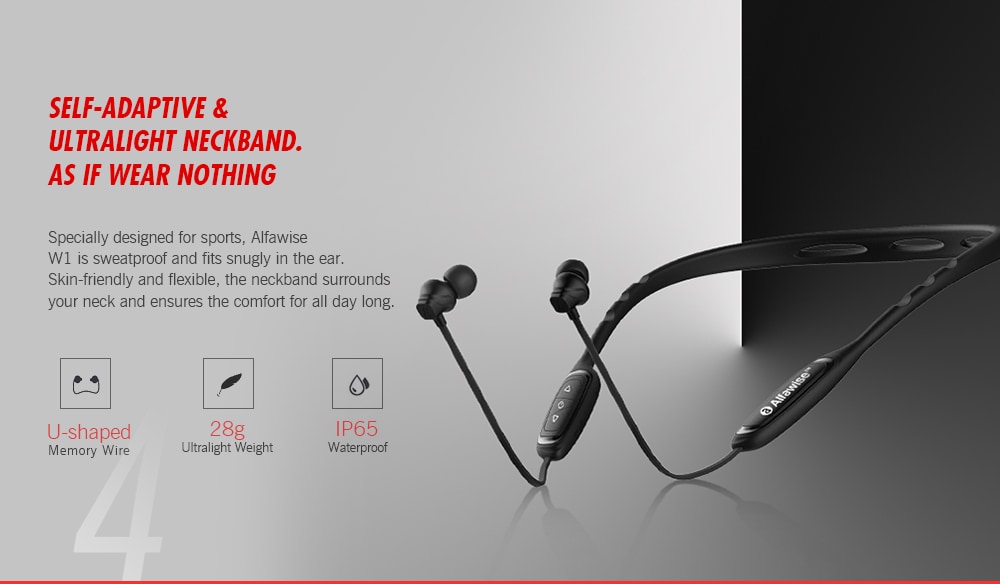 The manufacturer with this earpiece is primarily aimed at those who lead a sporty lifestyle, but due to the rigid neck strap, it also fits well under the collar of the shirt. The Alfawise W1 is wireless, more specifically you don't have to bother with cables to connect to your phone. The CSR4.1 chip with built-in Bluetooth version 8645 allows perfect compatibility with all Bluetooth devices. The W1 has IP65 protection against water and dust, so sweat won't damage it, but don't go swimming in it!
The Alfawise W1 isn't outstanding in terms of capabilities, but we can expect decent standing from it. The frequency range is from 20 to 20 hertz, the impedance is 000 ohms, the sensitivity is -32 ± 42 pcs. Bluetooth has a range of 3 meters. The built-in 10 mAh battery of the earpiece allows 230-14 hours of talk time and 16-15 hours of music listening, it can stay on standby for 17 hours. As an extra, we can mention the noise canceling microphone and the built-in magnet in the ear, which has two roles. One is that when the plug-in part is taken out of our ears, they stick together from the bottom in front of them, thus preventing the loss of the earphones. The other role is that when the plugs stick together due to the magnet, it automatically stops playback.
In the case of a headphone, not only knowledge but also the exterior is important, in this respect the Alfawise W1 stands out perfectly. It looks good, the controls are also cool with the touch sensitive interface. We can use the W1 for both listening to music and making phone calls, so we'll have a really perfect companion, and they don't even ask for much for it. The introductory price is $ 20, which is roughly HUF 5700.
If you liked it you can find it here: Alfawise W1