Here's Tronsmart's 8th birthday, we got a bunch of action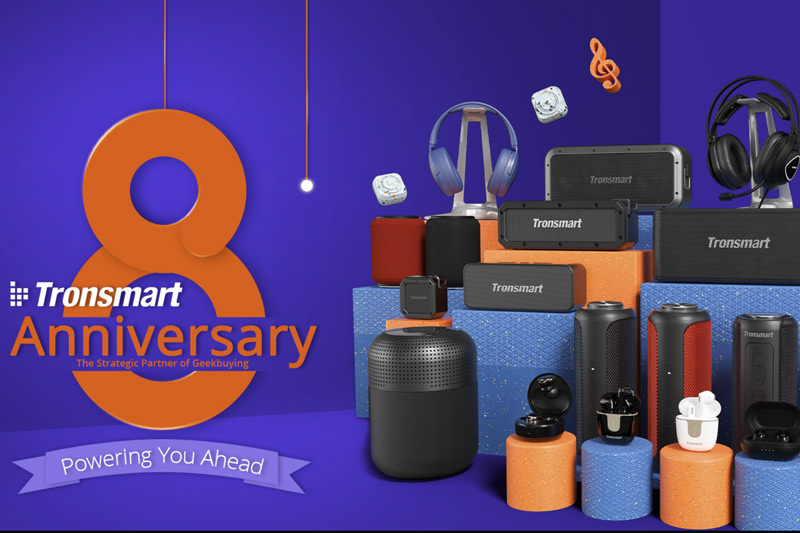 Tronsmart has now become a fairly well-known brand if you are looking for a headset or Bluetooth speaker!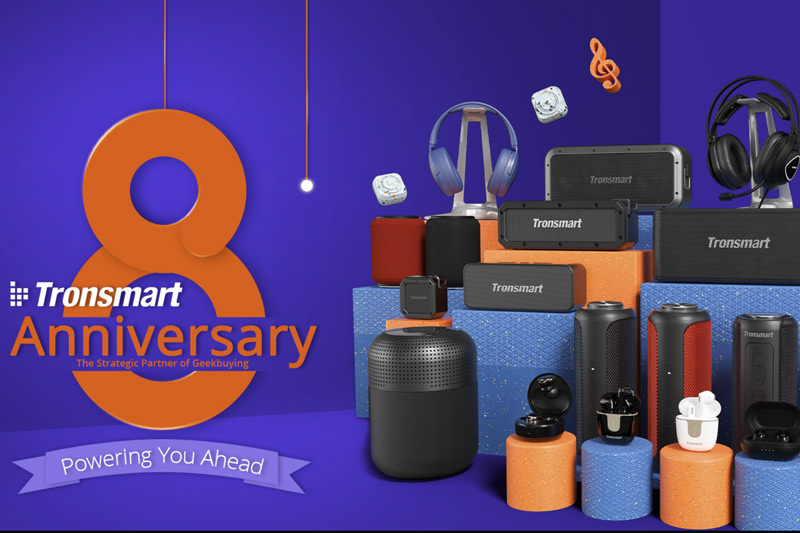 It was surprising to me that Tronsmart was already eight years old. I myself came across their name sometime 4 years ago, then the manufacturer directly contacted me with a product to see if I would like to try it out. Volt! I have been using the speaker I got then, I like it, it was a really well done piece, at a very good price.
Then, over the years, my Tronsmart repertoire has been expanded with another speaker, and I have ears of them now, but I'll report on that a little later, in a test!
So the point is, Tronsmart is 8 years old and their birthday is now being celebrated at Geekbuying. It has been a Tronsmart pull name in this store for quite a few years, already a key partner when almost no one knew them. So if you want to buy Tronsmart, it's worth going to Geekbuying because most stuff can be sold from EU stock and at a lower price than the competition.
This birthday action doesn't hide too much excitement, already in terms of getting the usual things. Very good prices and a chance to win. For the latter, we can use a wheel of fortune to win coupons. In addition to the No Wins option, $ 2 is the smallest discount, but luckily we can also bag a $ 100 package.
Turning down, there will be special promotional items, but here you will also find a list of featured products with a coupon code and link. Visit the site, spin the wheel of fortune and buy Tronsmart stuff at a good price!
Click here for your birthday page: