Blitzwolf BW-SC1 - the smartest balance under 10 thousand forints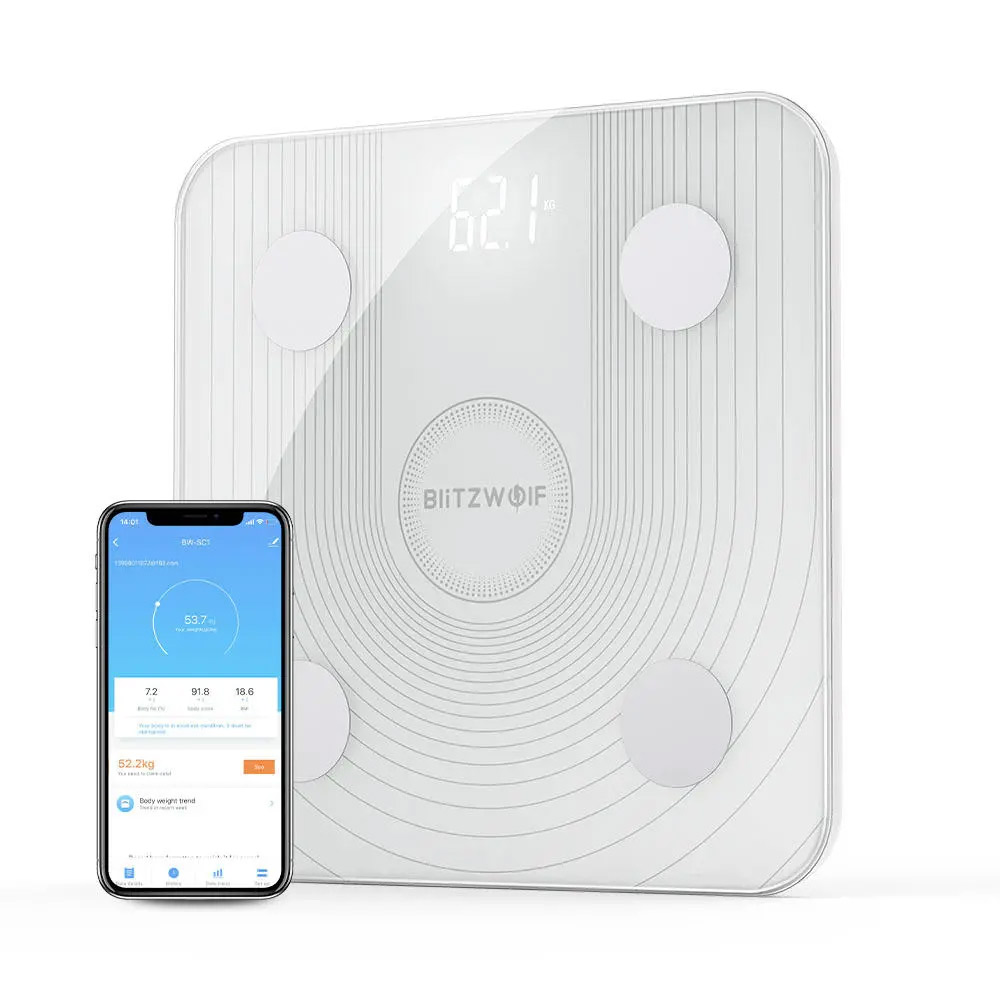 No less than 13 types of measurements are made by Blitzwolf

BW-SC1 smart scale!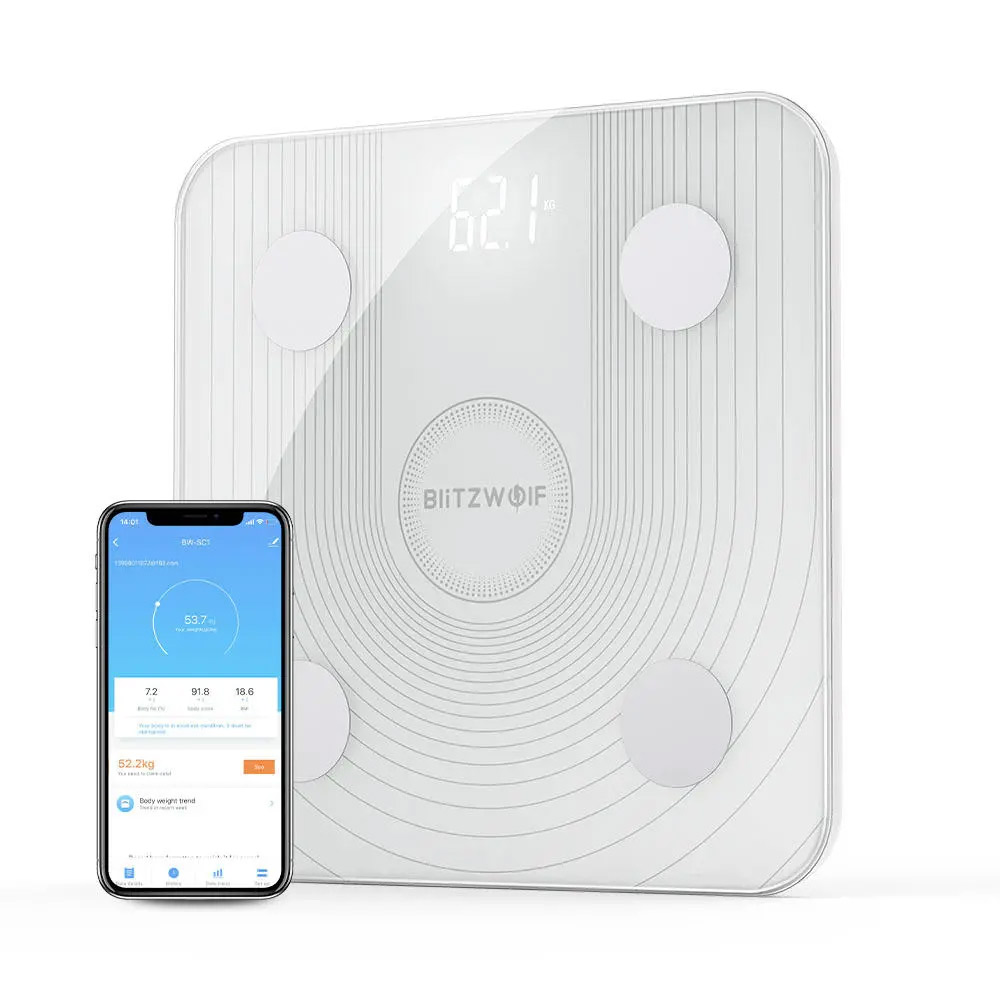 I bought my Xiaomi scales quite a long time ago. I've loved it ever since, and if I can complain about something, maybe it's that I'd know the same way of knowledge for a fraction of the price these days. Plus Blitzwolf, which isn't a bad letter of recommendation!
But let's see the point!
The Blitzwolf The BW-SC1 is a smart scale, so it is nowhere near a device for measuring body weight. The cornerstone of its operation is BIA technology, which tells us much more about how much we gained during the Easter holidays.
But what is a BIA? The human body is made up of four main components - water, fat, protein and minerals. It is essential for a healthy life that these ingredients make up our body in the required proportions, none of which are much more or less than necessary.
BIA is an acronym for bioelectrical impedance analysis. Nowadays, this method is the simplest way to measure the ratio and quantity of the four components mentioned above. The scale with BIA technology emits a slight electric current, which is then passed through our feet, the water in our body, from one foot to the other, and back to the scale through the other foot.
Our body, and the water that makes up our body, has a typical resistance value, an impedance, that we know. If our body is mostly made up of muscle, then, the resistance will be lower, while if there is more fat, it will be higher. This is because muscle tissue can store more water than fat cells, so it can happen that two people of the same height, of the same weight, will have different body fat ratios. The BIA method can also be used to determine a person's percentage of total body water.
However, the impedance and resistance of the body do not only depend on the amount of water stored in the cells. The result of the measurement is also influenced by the height of the body and the total size of our body. These values ​​can have a drastic effect on the measurement, so Xiaomi's balance sheet analyzes the results obtained with these in mind.
For example, the trunk accounts for about 5 percent of total body impedance but provides about 50 percent of total body weight. Thus, a serious change in total body weight occasionally results in only a very minimal change, or even only 1-2 ohms, in the value of the strain impedance.
The Blitzwolf

BW-SC1 smart scale

it can measure a total of 13 different values ​​using BIA technology.
These include not only total body weight, fat to muscle ratio, bone and visceral fat mass measurement, body water balance, protein levels, and physical age. The scale can also be paired with your phone via a Bluetooth connection, allowing you to log changes in your body.
If you liked this feature pack, click You can add it to your cart for 0802 HUF using coupon code BGHU7630. Delivery is free and the order is from the Czech warehouse, so there is no chance to pay customs or VAT!
Buy here:
Description:
Brand
BlitzWolf
Model
BW-SC1 WiFi smart body fat scale
Material
ABS + tempered glass
Color
white
Display screen
LED
APP
BlitzWolf
Main function
- "G" Sensor
-Accurate BIA Chip, BMI data analysis
-WiFi Connection, intelligent control APP
Whole range of health data a 13 metrics
-Double weighting
WiFi type
2,4 GHz WiFi
Working voltage
DC 4,5 ~ 6V
Working current
100 mA
Standby power
20 μA
Low voltage display
Lo
Overweight display
Err
Measuring range
5 ~ 180 kg
operating Temperature
0 ~ 40
Relative humidity
Battery
3 x AAA (batteries not included)
Certifications
CE, RoHS
Size
280 x 280 x 22 mm / 11,02 "x 0,87"
Weight
1330 g