The 19 + 1 best Xiaomi gadgets are under 5000 HUF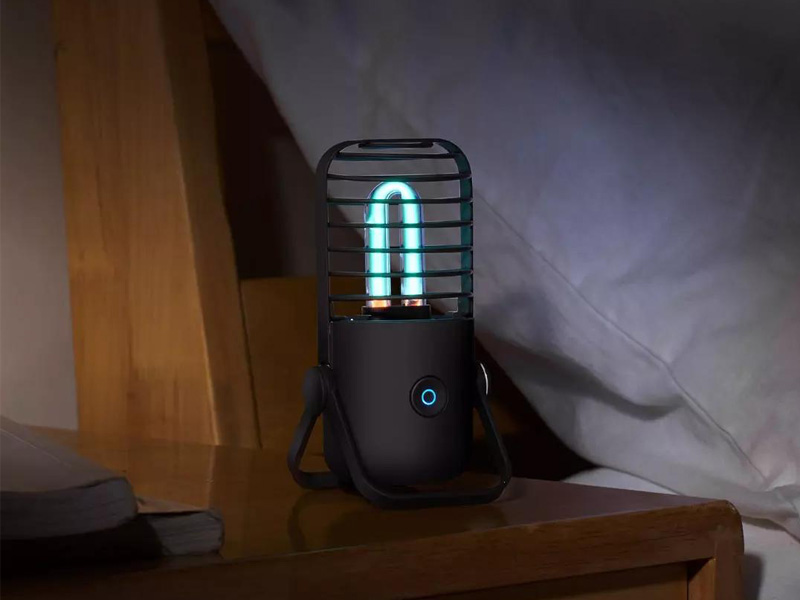 Here again is the cheapest Xiaomi stuff, and of course again for less than $ 5000.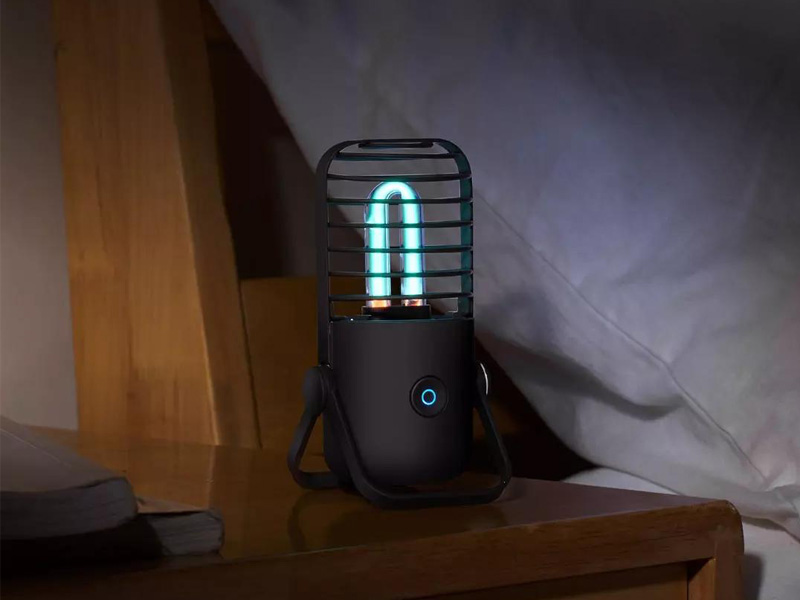 ---
Introductory
Today's list is much longer than usual, but I was simply unable to cope with less than that. Even so, I was very selective, skipping a heart with a sore heart or 10 other widgets. I will try to keep the descriptions as short as possible to get to the end tonight. It is important that you get coupon, special offers again where possible so that you can buy as cheaply as possible!
---
It's the company's smallest Bluetooth speaker, but it still looks good, it has a battery to listen to on the beach, and the casing isn't plastic but aluminum to last a lot. He's been with us for at least two years, but his popularity is unbroken.
The speaker a BGAASRA with coupon code instead of 4846 you can buy it for 3120 forints here:
---
Absolutely an entry level, but as we've gotten used to from Xiaom, this means a whole different quality here than we'd expect. It's just good. True, there is no Bluetooth-only wired connection, but if it doesn't hurt someone, it will work very well with a headset that costs just 2000 forints.
If you would like one, you can buy it here with the AFfbG10 coupon code, now instead of 2231 for 2008 forints:
---
Spring is coming soon, and though I'm not right, mosquitoes are coming too. Starting with last spring's invasion, I don't expect much better this year either, so it's worth preparing in time. This tiny gadget is said to be able to dampen the unpleasant symptoms of a sting. Maybe it's worth a try!
Use the BGHOMEG12 coupon code, and instead of HUF 2384 you can add it to the basket for HUF 2098:
---
Stick it on the table, pull the blade of the knife in a nice row on the three different grain size sharpeners, and you're done. We always have the edge of the knives as a problem, so I'll either buy one of these or spend my pants on a set of knives of normal quality.
There is also a coupon for this, a BG522mn using the code, now instead of 2999 you can get yours for 2399 forints here:
---
The product can be purchased in advance, delivery will start in a few days. THE BG79mask with the code the price is 3101 forints instead of 2400, in exchange for the delivery, at least compared to the price of the mask, they ask for quite a lot here:
---
,
We've written about this stuff several times already, there's everything you know in the nave. Oh no, because it's important that it can really detect quite a few kinds of impurities, from heavy metals to different salts. If you feel the water is dirty, it will definitely be good for inspection, and the price is not high either.
Az AFfbG10 With coupon code you can add HUF 2753 instead of 2478 to the basket here:
---
I'm really not writing anything about that who has already peeled a cucumber, an apple, or anything like that, that knows what it's about. The current discount is for the elongated, not the Y-shaped peeler!
A BGHOMEG12 with coupon code the price is HUF 3351 instead of 2949, here:
---
With its e-ink display, a really flashy look, which made it even win a design award in 2018. It shows the temperature and humidity in the apartment, if the value is right, we also get a smiling smile from it. It looks really good!
There is no coupon, but the price is still only 4000 HUF, here:
---
I rarely put a mouse in the selection, but I liked it, so here it is. I wouldn't say it's too cheap, we can get similar knowledge cheaper than that, though, it's not going to be branded. So if you don't overplay the price and want a Xiaomi mouse, buy it, if it doesn't matter what's under your palm, look for a cheaper one in the store you'll find in abundance!
A BGMSRA with coupon code instead of 4200 HUF 2999 in:
---
It's one of the cheapest on Xiaomi's offering, so there's no Bluetooth connection for that, and we can't see on the phone how effectively we brush our teeth. This, of course, isn't really necessary, I don't know anyone who, after each brushing, checks how many stars you've got to clean your teeth. My smart brain toothbrush is a bit of a brain… However, it is also a good piece, it has a wireless charger, a dock and it looks good.
When buying, use the BG30536 coupon code, and instead of 4284 you can add it to the basket for 4104 forints here:
---
This should not be over-explained either. A gadget works perfectly in an 80-100 liter space, if it's a bigger fridge, especially if it's a lot bigger, it's worth buying two. It is written that sterilization will be 100 percent (99,99) effective for one year, after which it must be replaced.
A BGHOMEG12 with coupon code instead of 3564 HUF 3136 in:
---
The Xiaomi has a cheap backpack, it's even cheaper, but it's much smaller, and the price of this 13-liter one is now only 100-200 forints higher, so I picked this. I haven't tried this type yet, but there are 3-4 other varieties already, in fact, there are some of them that have been in daily use for years, We love it, and if it has the same quality as the ones in Hungary, then you will love it too.
There is a coupon, a Code BGTB635l Instead of 4029 you can buy it for 3223 forints here:
---
You were able to meet this gadget last month too, and since you loved it and have a new coupon for it, I put it back into the selection. No, it doesn't protect against the virus either, but at least it eliminates the odor of the feet.
The price of a BGHUA8 with coupon code instead of 5101 HUF 3267 in:
---
I love this gadget, one of my favorite smart home gadgets. Really useful, especially for people like me. I love plants, but I forget to water them one by one, so not a few vegetables are already dying in my soul. This sensor helps to prevent the destruction of plants. It monitors light, soil moisture, and nutrients, and tells you what to do to make it green and bloom beautifully, based on a catalog of many hundreds of houseplants.
Now the price is also good, a BGMIT1459 code and then at half price, instead of 6002 for 3600 forints. Buy here:
---
I wrote an article about this selfie stick once, a long time ago, it has been there ever since, it comes with me almost everywhere. Let's say I use it quite infrequently for selfie making, my face isn't worth that much, but I often use it as a tripod, i.e. a tripod. It has a Bluetooth button that I can use to remotely press the shutter button on my phone's camera. So far, he has endured really well during the several years of endurance testing.
It also has a nearly half price coupon, the BGSEFRA with the code 6362 we can buy it for 3900 forints. Shipping is a bit expensive here too, but still worth it. Buy here:
---
I can't write much about that either. Fast because it communicates via USB3.0. It is relatively large with 64 GB of storage and looks good. Oh, and small enough to take anywhere with us. Oh, and the price is quite good too!
A GBXMUSB3 with coupon code instead of 4737 HUF 4295 in:
---
The eternal favorite drawing board not to be missed from the lists. Ever since my sons started scribbling, I have especially loved it since a lot of furniture and walls escaped nonfigurative creations. Of course, adults can also use it, e.g. it can be a message board, which also saves some paper. You know, protect the trees, eat beavers!
There is no coupon for the board, but it's still not expensive, they only ask for 4337 forints here:
---
It is so new yet that its delivery will only start in 5 days. Look at a traditional pharmacy thermometer, but no, it's smarter. It has a Bluetooth connection, so you can see the measured values ​​on your phone. Of course, it doesn't make much sense, because how much better will it be if we already know that it's going to be a fever? The price is not very high, the measurement accuracy is good, looks good, well, still Xiaomi.
A BGHN2C with coupon code instead of 5101 HUF 4336 in:
---
I hope that we will be able to go on holiday again this year, even if the situation does not look too rosy yet. I rode a motorcycle in northern Italy last year, this year it would have been my destination, but so far everything is pretty uncertain. Well, we can hope so, and if we hope, we can buy this external battery cheaply, which allows us to recharge our phone even away from the sockets.
A BGXMPB1W using coupon code instead of 7179 for 4501 forints here:
---
+1 Xiaomi Smartda Black bacteria and antiviral, disinfecting lamp
This widget, plus is unique in the list. It's not the twentieth, because the price of this one, even with a coupon, is over 5000 forints. I met him for the first time this week in online stores, and unfortunately his purchase is quite timely.
Xiaomi has had similar products so far, meaning it is unlikely that they would have been launched due to the crown virus, however, perhaps, commercially, they could not have found a better date.
The name reveals everything about the operation of the Smartda Sterilizer Lamp UV + Ozone 360 ​​°, so it is unnecessary to write a longer litany about it. Which, on the other hand, does not turn out to be battery-powered, i.e. portable. The 700 mAh battery is enough to run one or two cleaning cycles.
As described, the operating time of the sterilization cycle is 30 minutes. Meanwhile, it is able to sterilize (anteroom, desk, etc.) and kill viruses in a section of about two cubic meters. It is recommended to leave the area after turning on, because the lamp is not good for our eyes. For this reason, the manufacturer invented automatic on and off. After switching on, we have a few seconds to step down, after the cleaning cycle, i.e. 30 minutes, the lamp switches off automatically.
Currently, the product can be purchased in advance, use the coupon code BGSL18, and instead of 6902 you can add it to the basket for HUF 5700. Shipping is scheduled for March 14th, but I think there will be a lot of pre-orders for it, so if you want it, it's worth putting it in your cart and paying as soon as possible.
Buy here:
---
Closing Remarks
I hope you've had the patience to spin this month's list, plus you've found a gadget in it that you liked. Please note that although the price of these products is well below the customs limit, if the total amount to be paid is more than $ 40 (approx. HUF 12) together with the shipping cost, then choose Priority Line or EU Priority Line duty free depending on the store. delivery!
You can find all our news (not only like this) and tests on our renewed, wonderful page, check it out, add it to your favorites, because we are waiting for you with fresh content every day here: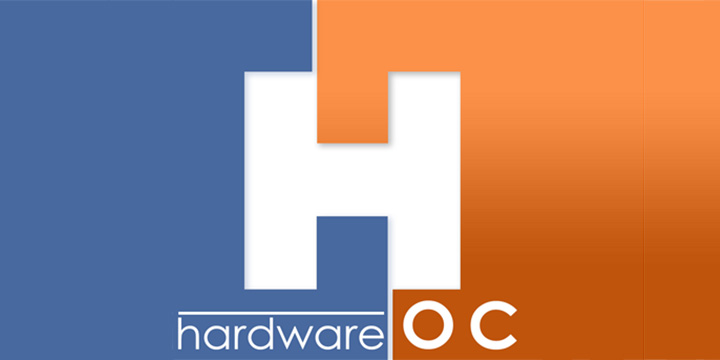 If you want to buy cheap, join our Facebook group where we are already over seven thousand, so it can't be that bad. Plus, there's no coupon we can't find! Join here: