Delivery of the Xiaomi Fimi Palm camera will begin on March 19th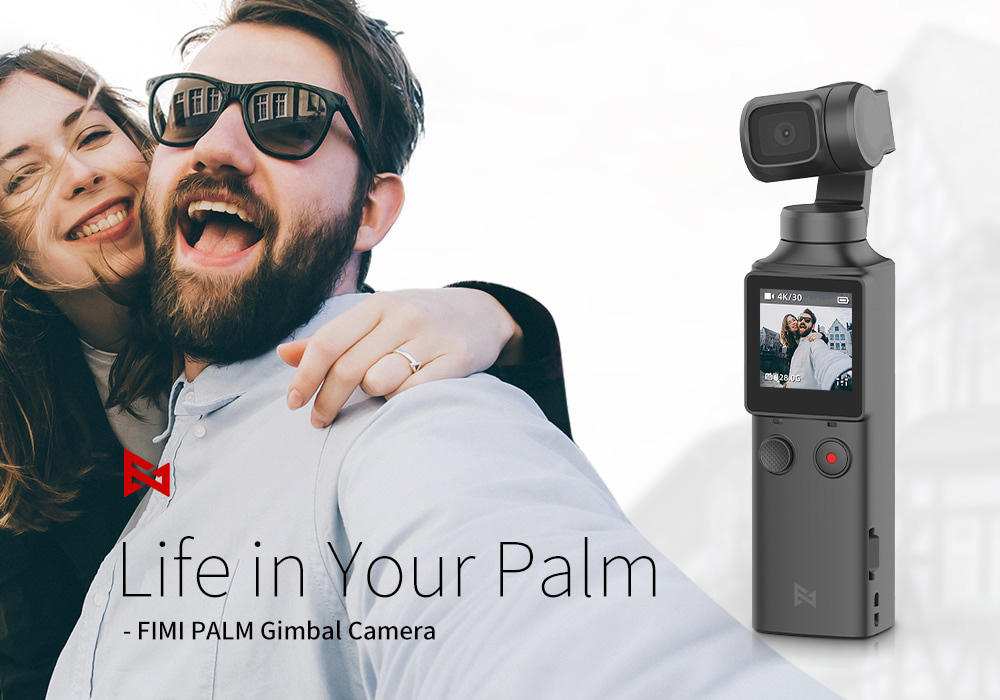 We get it for a fraction of the price of a competing DJI solution, but is it worth buying a Xiaomi Fimi Palm camera?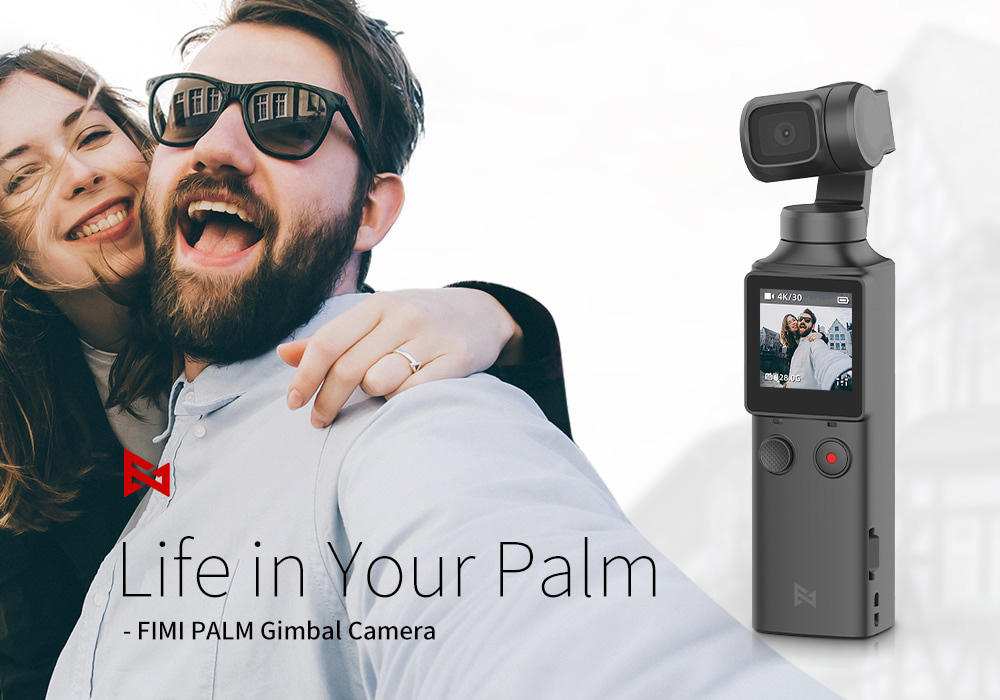 At Xiaomin, our favorite Chinese manufacturer, they decided they could make a Pocket Camera too, they have it all. The new widget was named FIMI Palm. The name FIMI may be familiar from Xiaomi's drones this year, FIMI made the two birds for Xiaomi. They already have experience in cameras and gimball, as drones have to be fitted with just as small solutions as a pocket-sized camera, so it was a given thing, they paved the way for the Palm.
However, the FIMI PALM is not quite the same as the competitor Osmo Pocket, although at first glance the two structures are very similar. On paper, the FIMI solution is clearly better, as the battery is larger (1000 vs. 875 mAh), the battery life is longer due to a larger battery (240 minutes vs. 120 minutes), the camera can be rotated at a larger angle with the gimball, and PALM also has wifi and Bluetooth connectivity, which is missing from the Osmo Pocket.
In the FIMI solution, we can control the rotation of the gimbal with a small joystick, while on the Pocket we have a touch-sensitive interface for this, and the latter, for example, has been criticized by many. What is definitely better about DJI OSMO is that it is suspected to have a stronger iron. This can be guessed from the fact that while the Pocket is capable of a frame rate of 4 frames at 60K resolution, the maximum value at Palm is only 4K / 30 FPS.
There is one thing that is mentioned as an advantage at FIMI, but I am not at all sure it will be an advantage, even a lens (camera) with a 128-degree viewing angle. Vloggers have completely different expectations for a camera. They don't need a sports camera with a wide viewing angle and as much of the environment as possible in the picture. For a vlogger, a distortion-free optic with a 90-degree viewing angle, much like the one in the Osmo Pocket, is much more advantageous. So I think 90 degrees in this case is more than 128 degrees, at least in terms of usage.
Which, however, is definitely in the price of FIMI Palm. As I mentioned above, OSMO Pocket is quite expensive, we can currently get it from China for $ 360. In contrast, the Xiaomi FIMI Palm can be ordered for half the price, or $ 180, now in the pre-order promotion. This is also a good 50 thousand forints, which is a lot of money for a camera, but if we consider that we can buy two FIMI Palms for the price of an OSMO Pocket, we feel the point, that is, that the OSMO Pocket has been overpriced.
Of course, we don't yet know how prices will change after the release of FIMI Palm, what DJI will do when it sees rival pricing. They are likely to need to improve at current prices because they don't have much chance left against Xiaomi. The launch, originally scheduled for the end of February, at the Fimi Pocket, has slipped a bit, suspected to have had something to do with the coronavirus, but now it looks like the time has finally come. Delivery of the pocket camera, which is currently available in advance, could start in less than a week, and the price has remained at the favorable level we expected at the end of last year. So this is the time, if you want one for yourself for the summer, you can finally add it to your cart here:
---
Specification:
Brand: FIMI
Model Number: YTXJ03FM
Materials: ABS
FPV Equipment: Gimbal
Features: Video
battery capacity: 1000mAh
Battery life: 240 minutes (1080P / 30 fps video recording time)
Lens: 128 ° super wide angle
video recording: 4K / 30 fps
Max. Resolution: 4K 100Mbps
control accuracy: ± 0,02 °
Adjustable range: -240 ° ~ 60 ° (pan) / ± 90 ° (tilt) / ± 45 ° (rolling)
Product weight: 0,1200 kg
Product size (width x width): 3,05 x 2,27 x 12,70 cm / 1,2 x 0,89 x 5 inches
Package weight: 0,2000 kg
Package size (L x W x H): 4,00 x 4,00 x 15,00 cm / 1,57 x 1,57 x 5,91 inches A
package includes:
1 x Gimbal camera stabilizer
1 x USB-C cable
1 x English manual
1 x Gimbal cover