DUOTTS C29 – 750 watts, 29 wheels, this bike could be a hit!
Are you looking for the perfect electric bike? You may have found it!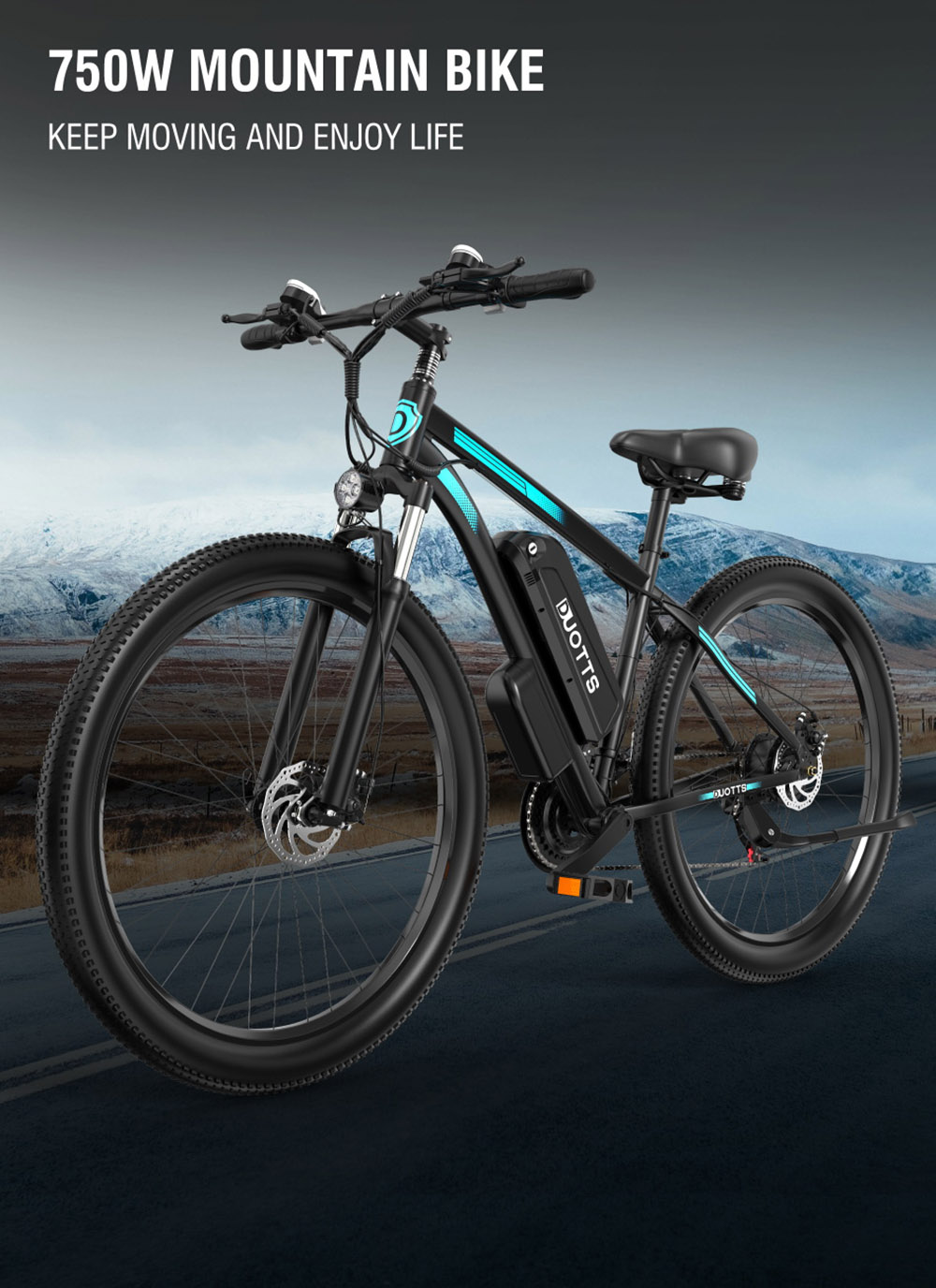 DUOTTS C29 Electric Bike is a high-performance electric bike with a 750W brushless motor and a 48V 15Ah lithium battery, it can reach a speed of up to 50km/h, it can last up to 50km on a single charge by uploading.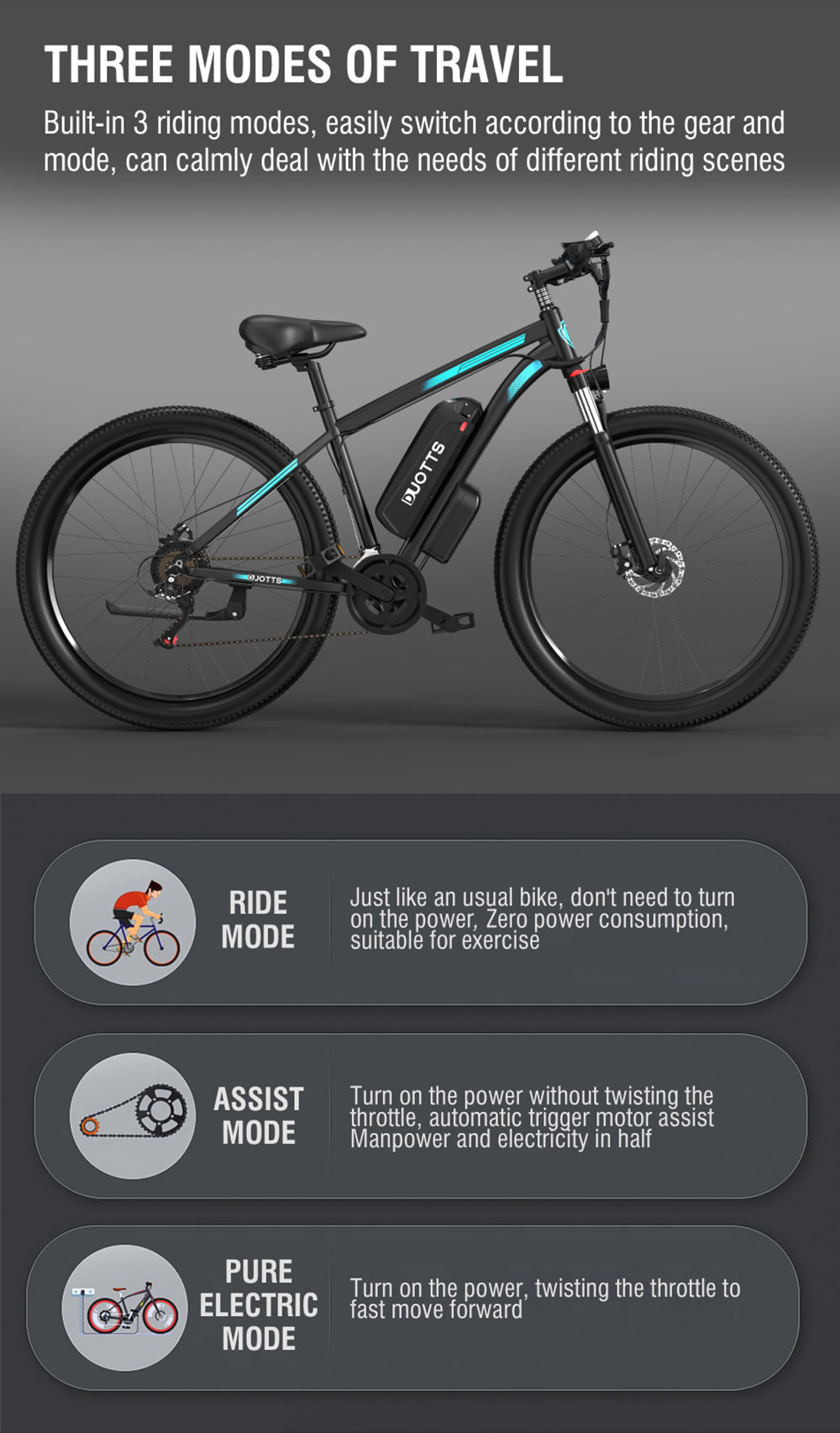 The bicycle frame is made of aluminum alloy, which is sturdy and light. it has larger-than-usual 29 x 2,1-inch wheels to handle all kinds of road conditions. The bike is equipped with a Shimano 21-speed transmission system.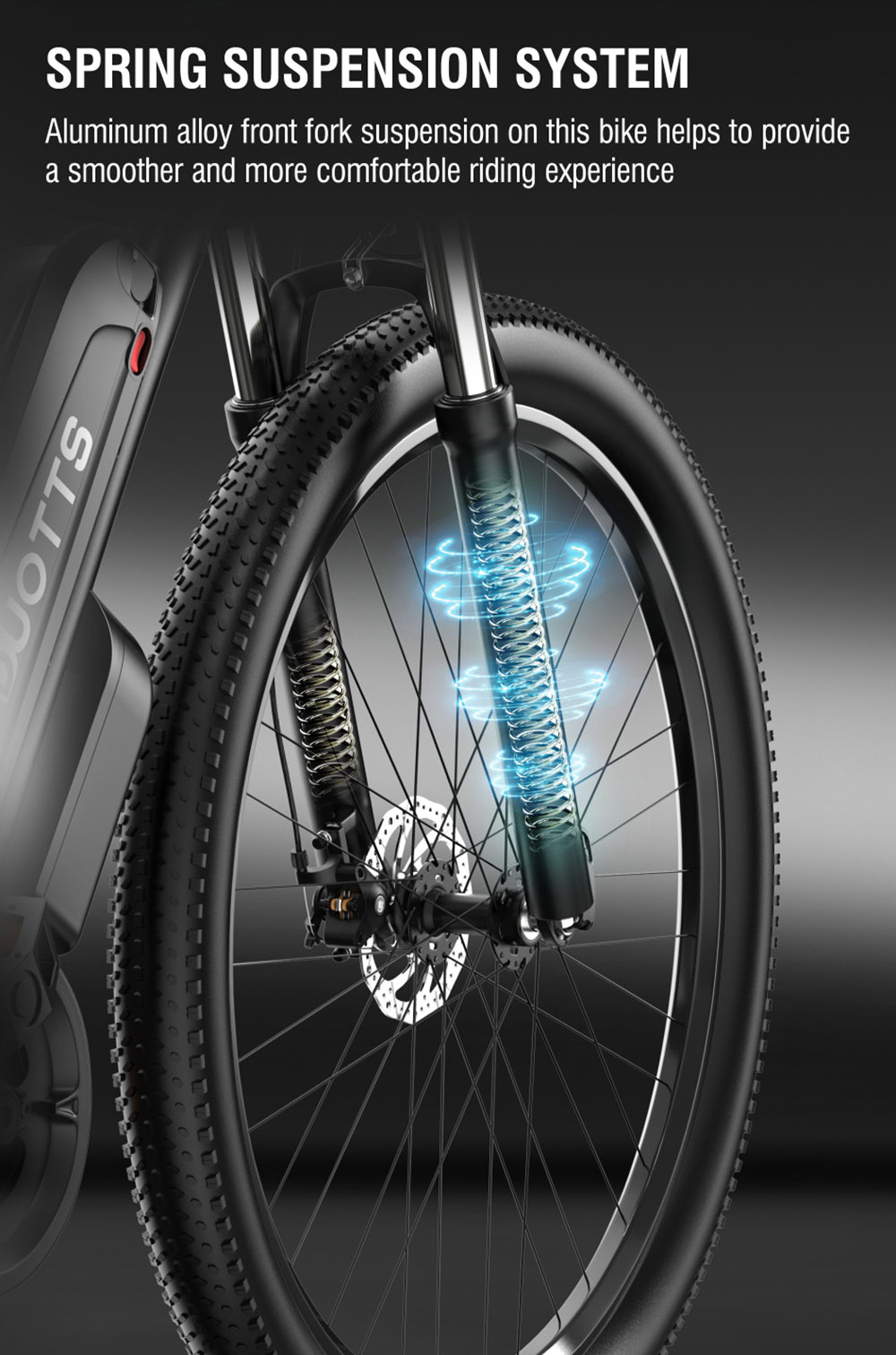 The bike works with lockable front telescopes that reduce vibrations and improve comfort. When driving on asphalt, the shock absorber can be closed, and on worse terrain, perhaps in the forest, it can be opened, thus improving comfort. There are, of course, front and rear mechanical disc brakes, which provide reliable stopping power. The bike has an LCD display that shows important information such as speed, battery level, distance traveled and more.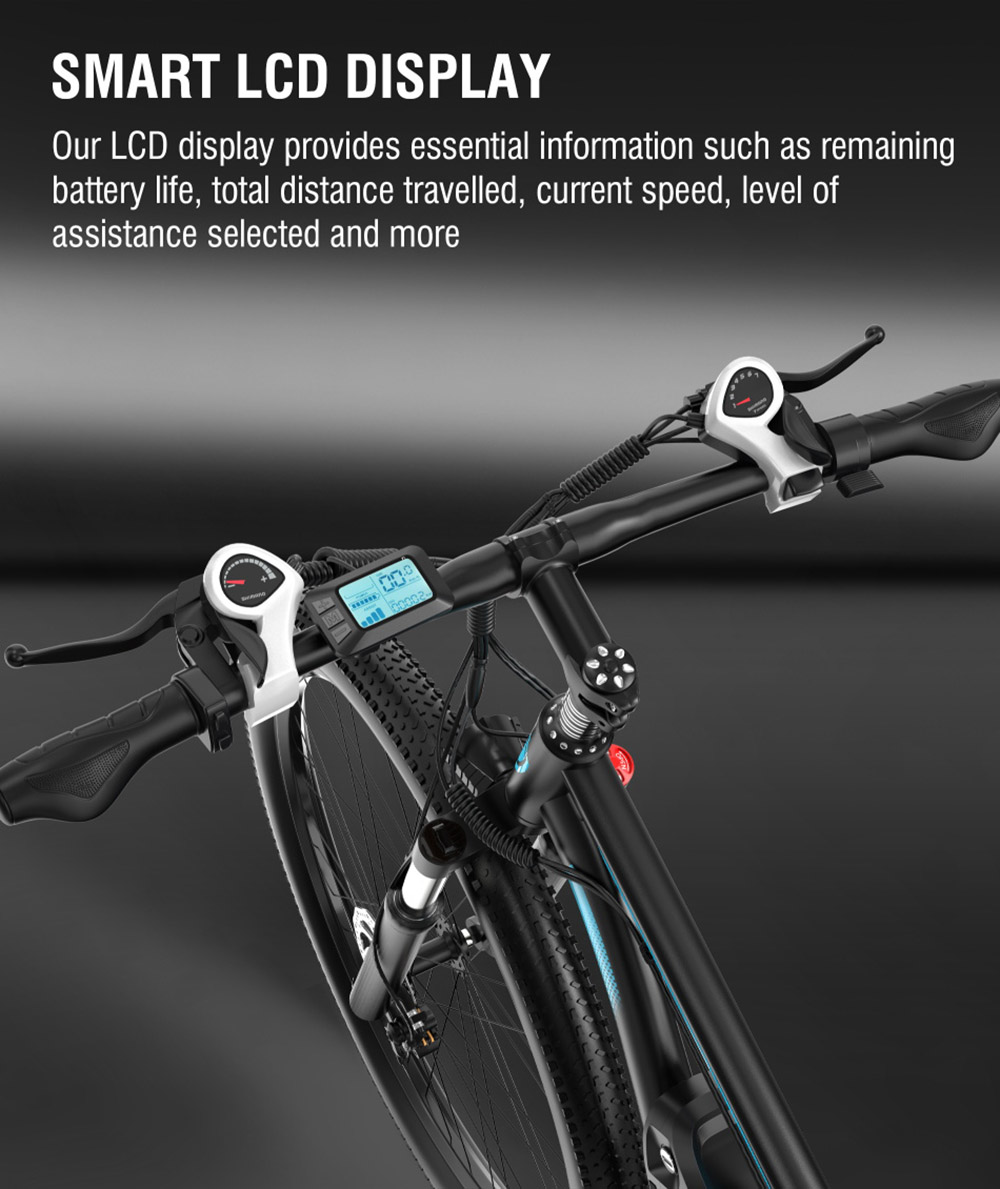 In summary, the DUOTTS C29 is a suitable solution for both asphalt and bumpy roads, which rolls on huge 29-inch wheels, has excellent front shock absorption, a 21-speed gearbox, and an above-average top speed of 50 km/h, which is thanks to the well-above-average 750-watt motor.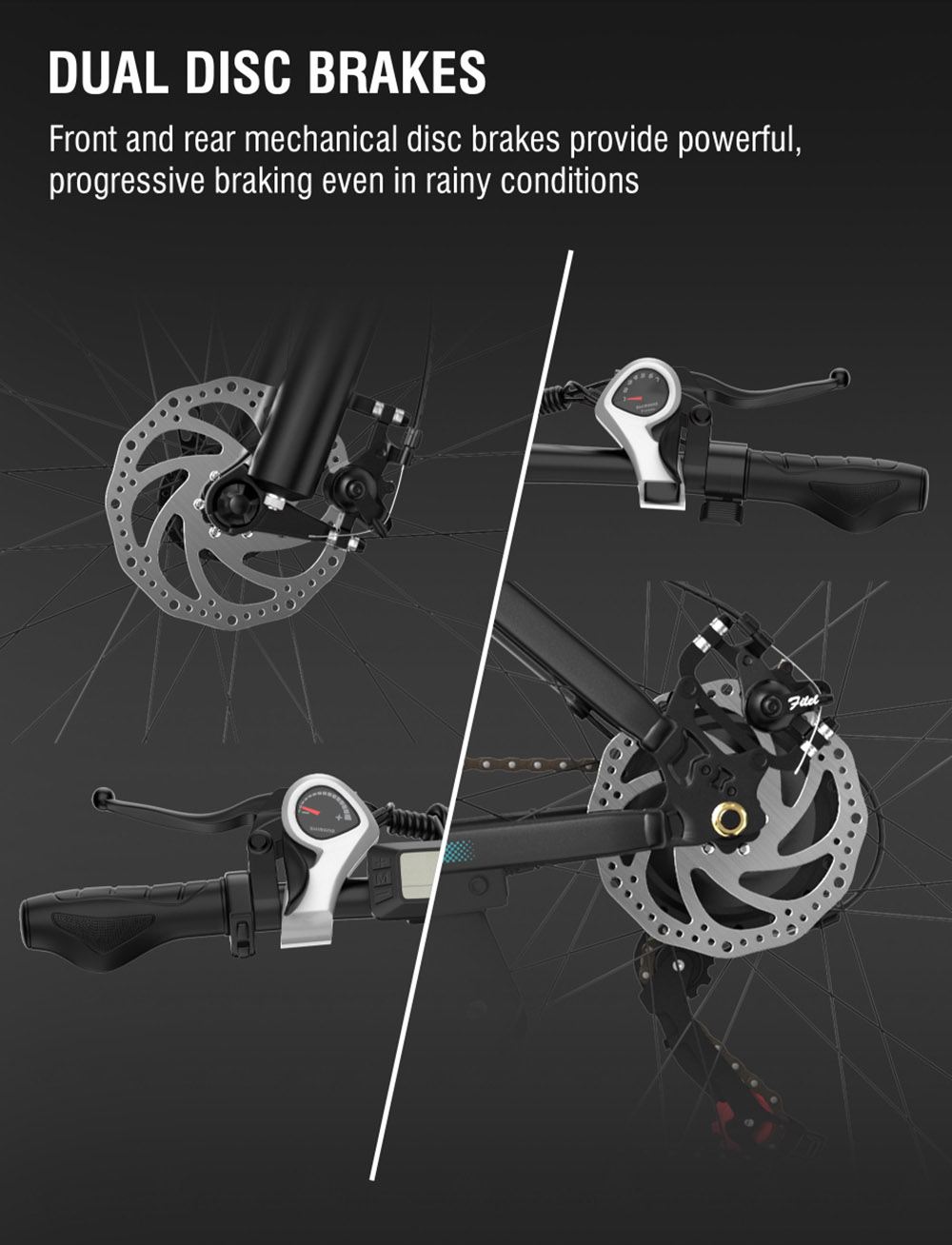 The nice thing is that the price of the bike, despite the above outstanding features, is a 7QPV9RUX coupon code stayed well under $1000. To be exact, they ask for 840 dollars, or HUF 328. Delivery takes place from a Polish warehouse, so you will have the ordered bike in no time! Purchase at the following link:
Description
Type
Brand: DUOTTS
Type: Electric bicycle
Model: C29
Colour: Black
Description
Material: Aluminum alloy
wheel: 29*2,1 inch
Gear: Shimano 21 gears
Max speed: 50km/h
Max incline: 45 degrees
Waterproof: IP54
Absorber: Front shock absorber
Battery capacity: 48V 15Ah
Charging time: 4-5 hours
Possible distance: 50KM
Motor: 48V 750W
Brake: Disc brake
Weight and size
Product weight: 26 kg
Package weight: 28 kg
Product size: 184 x 113 x 70 cm
Package size: 142 x 23 x 77 cm
Package contents
1 x C29 electric moped bike
1 x charger
1 x tool
1 x pump
Attention: According to EU regulations, this bicycle is considered a moped, so an exam, front and rear lights, crash helmet and insurance are required to use them.