Xiaomi Redmi Soundbar - good sounds cheap?
The price below 20 thousand forints does not promise much, but we tried it!
---
Xiaomi Redmi Soundbar - Introduction
Ever since flat TVs hit the market, we've been looking for a solution. You need a solution that takes up little space but still has a good sound, which does not obscure the picture, is easy to place, and easy to connect.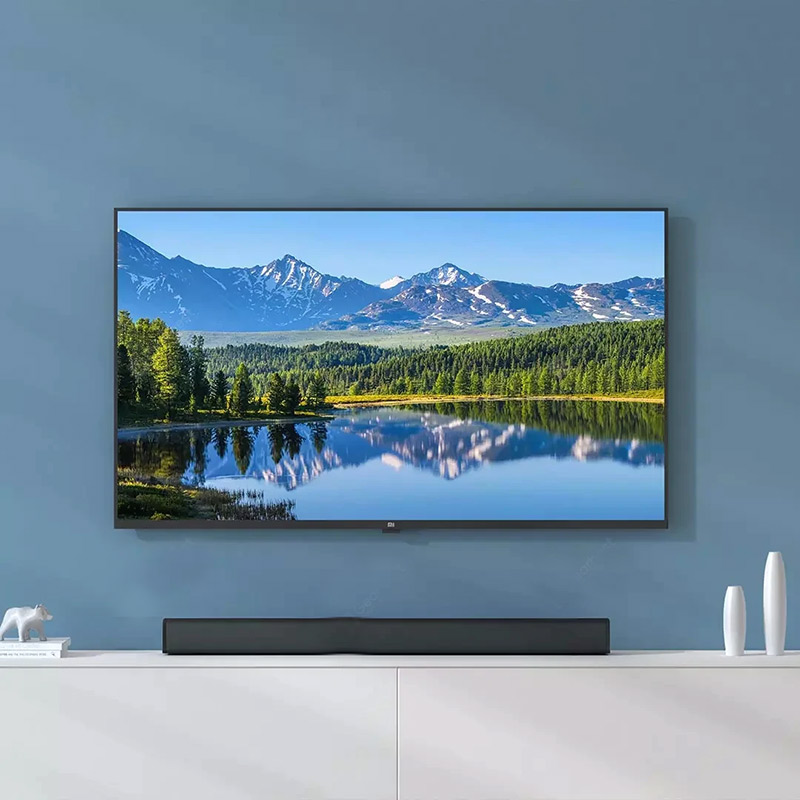 These stuff became tubes called the Soundbar, in which 2-4-6 active radiators and all passives are packed. The more expensive ones can produce up to 5.1 sound images, while the cheaper ones have to catch up with the stereo.
Redmi's solution is one of the cheaper ones, but since it's still a Xiaomi product, we wondered what such a big manufacturer could bring out of the relatively low price.
---
Packaging and exterior
In the case of the Redmi Soundbar, it can already be seen on the packaging that it is a saving thing, we get a simple cardboard box with a minimal amount of accessories inside.
In addition to the speaker, we have an SPDIF cable with two dowel screws and two rubber feet. In addition to these, we also get an installation guide filled with Chinese punctuation, but we can even take this as a trash, you won't need it.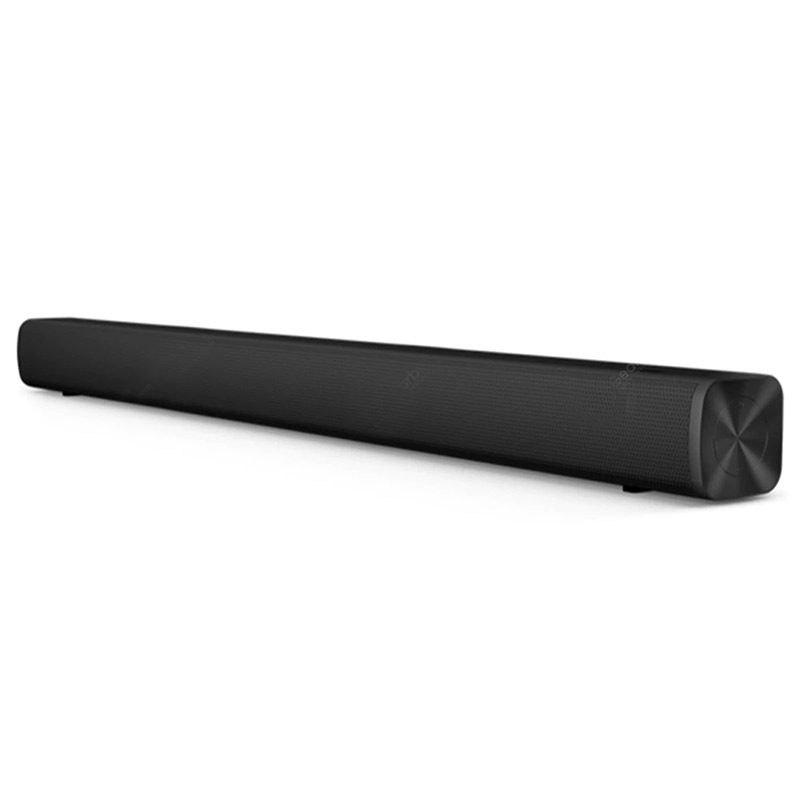 Virtually no more serious information about the soundbar is available online. In its material we can see that it is plastic and metal, but it is already enigmatic what the cover is made of. It seems metal to me, at least it feels cool to have a metallic feel to hold, but there are places where it's written in plastic it too. The ends, on the other hand, are clearly made of plastic, while the speaker grille is undoubtedly made of metal.
Unfortunately, I did not find any official information about the internal structure either. It is certain that we can see two 80 x 45 millimeter active speakers (diaphragm approx. 30 x 60 mm) illuminated on the grille, and two passives towards the middle. The latter are covered with a sponge, so I cannot say whether they are membrane solutions or simple reflex openings.
The external dimensions are 78 inches long, 6,3 inches high and 6,4 inches deep. That's not to say much, so the Redmi Soundbar is one of the slimmer. I note here that this came with us because the soundbars in turn had a problem with the TV's infrared receiver being obscured, so I had to constantly stretch to turn it on and change channels. Due to Redmi's low height, this problem was no longer a problem anymore.
The cable connectors and power cord are on the back center, well recessed. This seems basic, but unfortunately I've come across a solution where the connectors weren't deep enough and it was an inability to put it on the wall.
As the accessories reveal no remote control, the controls are located on the right end of the front. A circular button that is tilted up to switch on and off, tilted right and left to adjust the volume and click down to switch between inputs.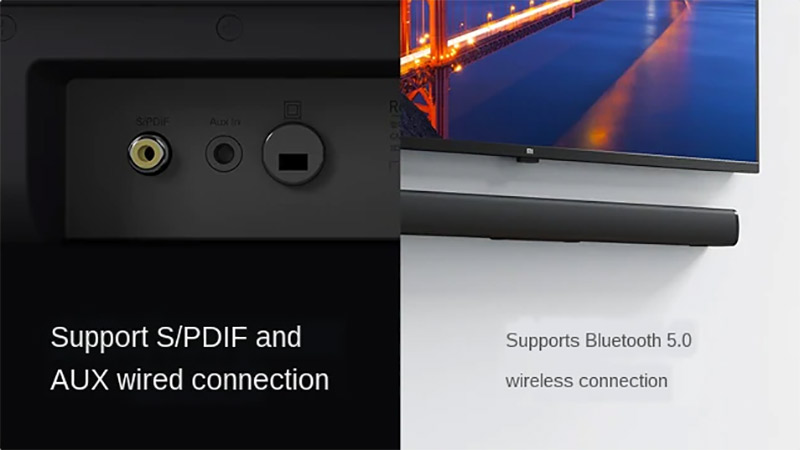 Speaking of inputs, the stuff is quite frugal. There is an SPDIF connector, this is digital, and there is a jack (AUX), and this is the analog input. We don't get optics and HDMI, but I feel like it's not missing either.
The short specification table, for the sake of completeness:
Brand: Redmi (from Xiaomi Youpin

)

Colour: Black

Material: ABS, Metal

Power: 30W

Connectivity: bluetooth 5.0 / SPDIF / AUX

Frequency range: 80Hz to 20000 Hz

Impedance: 4Ω
---
Test
The test of the pudding is eating, and the soundbar is well driven to see what it can do.
In the case of all tests, so I will tell you now that the knowledge and quality of a product is always measured by its price. It is completely unnecessary to assume a quality like that of a competitor available at multiple prices.
I did it now.
The Redmi Soundbar, despite all its shortcomings, surpasses the structures I have had so far for a similar price. I would like to add quickly that it was not difficult, because under 20 thousand forints we usually only get garbage.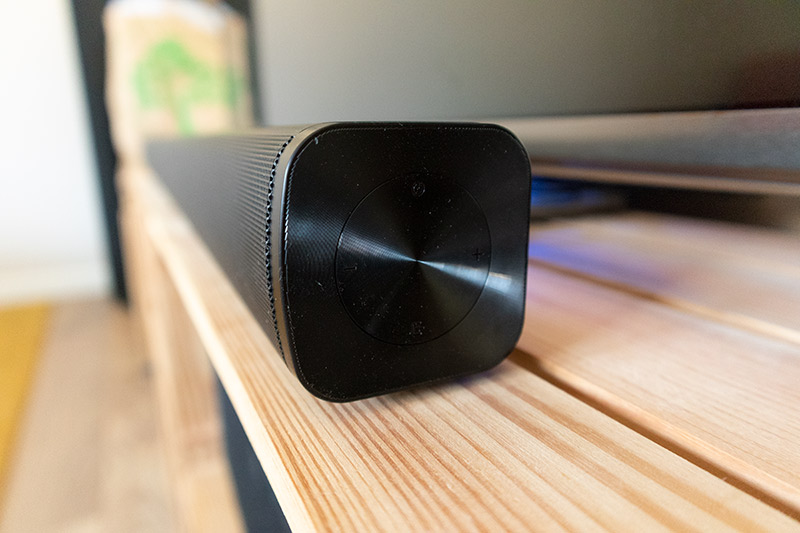 Unfortunately, not much comes out of the tube. To feel the dynamics, the depth is well separated from the middle and upper ranges, but as expected, just because of the size, it got the least from the depths. The thing is not disturbing, because fortunately the manufacturer did not commit the unforgivable sin that the manufacturers of cheaper speakers are used to over the middle.
They do this to cover up the gaps. The biggest advantage of Redmi's solution is undeniably that the sound image is uniform. Next to the little we get a normal amount of medium and high, so listening to music on it is quite pleasant.
Obviously we don't get the quality of a serious stereo system, but the vocals are audible and understandable, the cymbals are also heard in the background, and the humming of the bass guitar is also different from the other sounds. There is minimal distortion at full volume, but that is not the cracking of the ears.
Interestingly, for me, under movies, the quality was less convincing. I felt a little little here in the middle range. Not so much that I don't understand the dialogues, but it could have been a little stronger.
The depths are obviously missing here as well, but the explosion still seems to be an explosion rather than a puff. The high sounds are just enough for movies, I can't say bad things about that.
---
Impressions
When I first turned it on, I turned my mouth away from quality. As I wrote above, there are some flaws, but honestly, I didn't expect as much as it came out of this tube.
In recent years, I've also had two soundbars (in this price range) that I didn't write an article about in the end because they were unqualified. Redmi, on the other hand, is not at all. Moreover, quite a usable piece.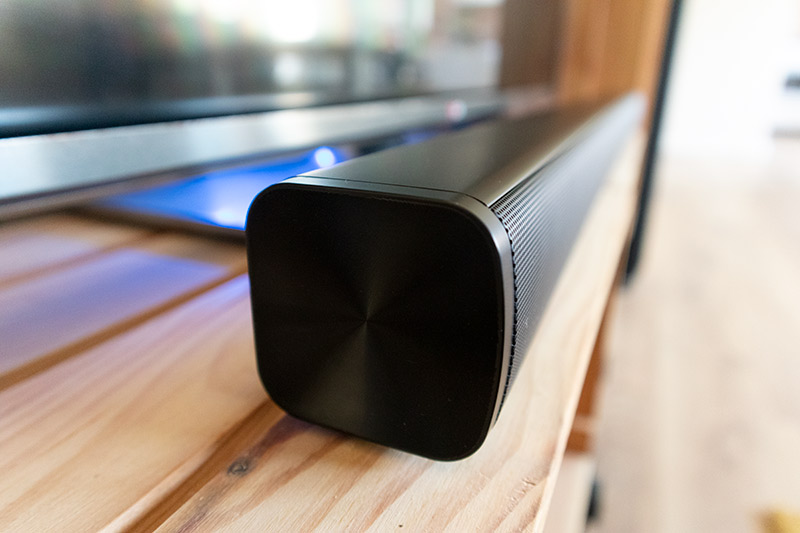 He is accused of lacking a remote control, but this is not a cardinal problem in my opinion. We can control the volume with the TV remote control, so there is no need for another remote control on the table just to switch between inputs.
Once you have the inputs, you have a few more words about it. At the front of the speaker, in the middle, there is an indicator LED, the color of which shows what input we are on. Complementing this, we also get verbal confirmation when switching, it's true in Bluetooth, not Bluetooth in Chinese, but it gets used to it soon.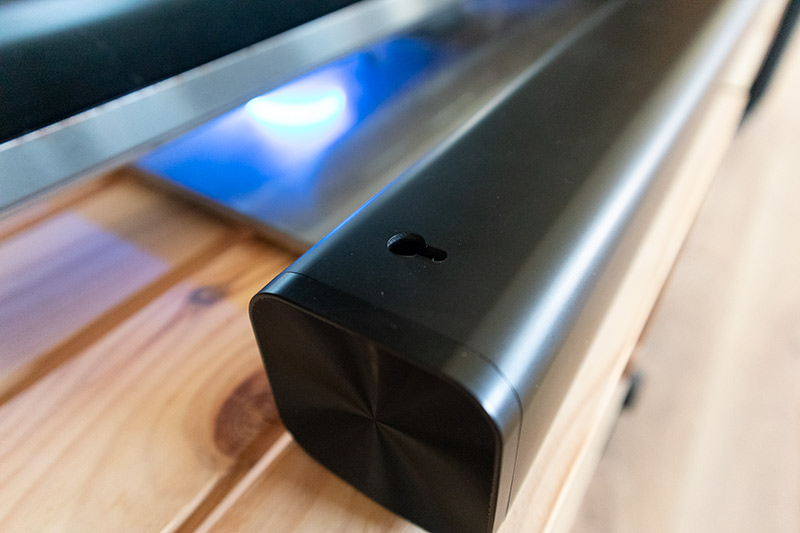 And if you already have Bluetooth. The 5.0 solution is lucky, nowadays it is appropriate to do this in a normal widget. If your phone is like that, the latency is definitely lower and the connection is more stable. With me, one room inside an apartment hasn't been interrupted yet, but it's of course apartment and phone dependent, so everyone, you have to experience for yourself how far you can move away from the Soundbar with your phone.
---
Summary
The Redmi Soundbar is a noticeably cheap piece, but luckily this is evident not only in its quality but also in its price. At the moment, with a coupon, it costs barely 18 thousand forints from a Chinese warehouse, but the price in the Spanish warehouse is only 21 thousand forints without a coupon, which is a very good price for it.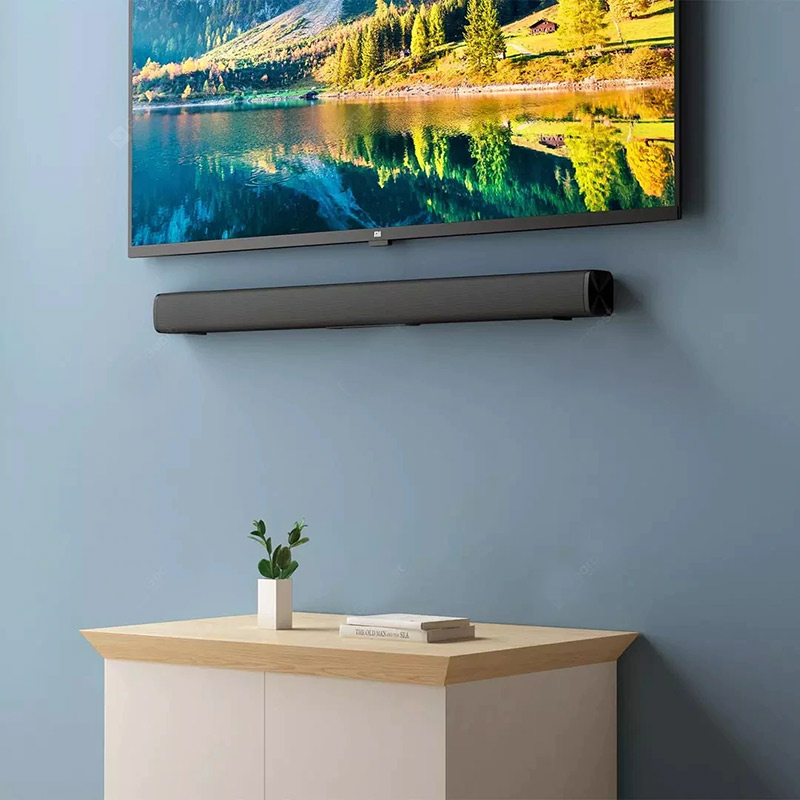 As you can read above, it has its drawbacks, but they are dwarfed by how cheap we get it. If you want better, you have to reach much deeper into your pocket to get a piece with a regular subwoofer.
So the point is, it's worth the price, but miraculously, don't expect it under 20 thousand forints. However, it is important to write in the Pro column that you will not be disappointed in it.
As I wrote above, you can now order from a Czech warehouse with a coupon for HUF 18 from here:
Or from a Spanish warehouse from:
Pay attention, if you are ordering from a Chinese warehouse and you want the store to pay customs and VAT for you, then choose Priority Line shipping!
.