Xiaomi Mi Pad 4 - The best Android tablet of my life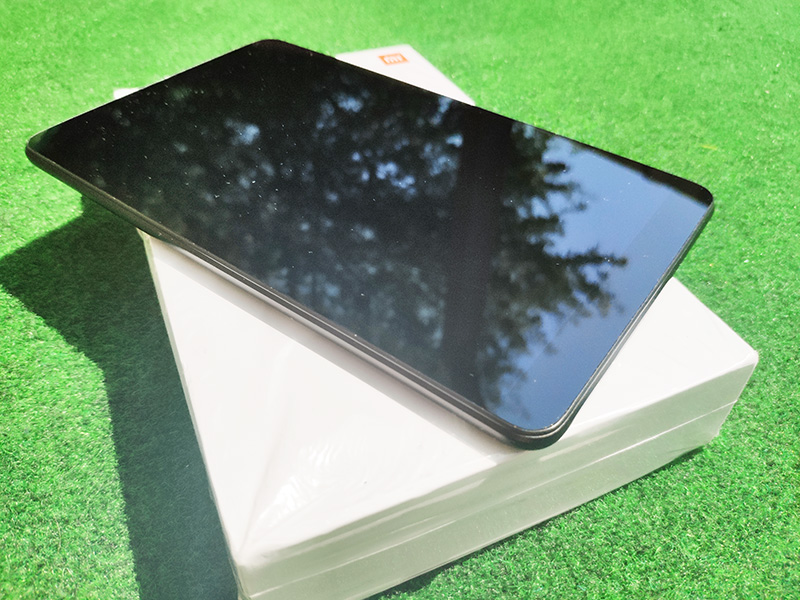 Fast, frugal, and of course impeccable, because Xiaomi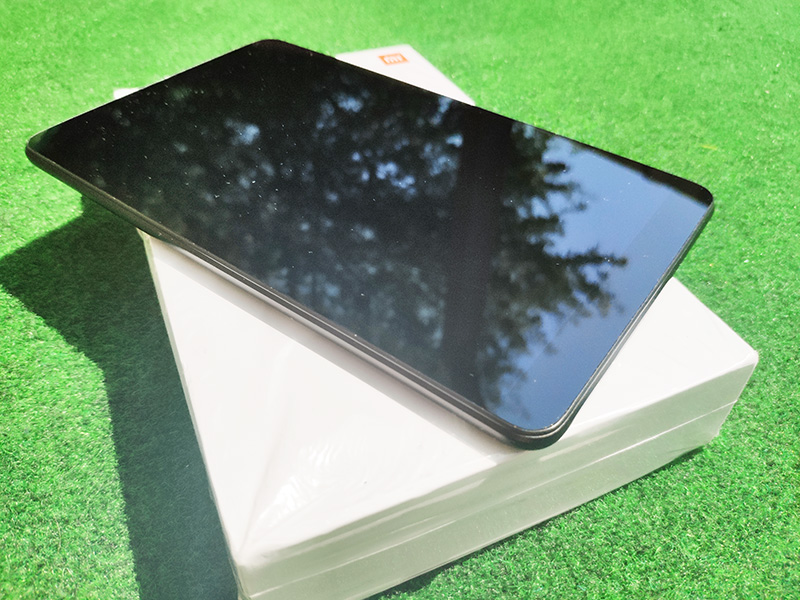 ---
Introductory
This article is somewhat different from the usual tests because we want to show you a tablet that I have been using for months. Perhaps it is not surprising that over the past few years, many tablets have turned between my hands. There were less machines of all sizes from unknown manufacturers, from the 7 inches to the huge 12 colos. For a long time, I had a Lenovo full of satisfaction, but I couldn't bear myself, and since almost all of the Xiaomites in Hungary I thought I wouldn't make an exception in the tablet. It was a very good decision!
---
Packaging and accessories
When I arrived, I was surprised at what phone the courier had brought, because I remembered that I hadn't ordered anything like that. Then it turned out that the box was deceived because the board was smaller than the average size carton. Of course the 4 at the top of the cover was a telltale, but I didn't connect things.
There are not many interesting things in the package, we are not spoiled with the accessories. There's just one Type-C cable, a charger, and a needle for the memory card tray. After all, that's enough for use, anyway, I ordered a folding top with a flip-top lid that turns off the display when folded.
---
External
I usually say that who saw a tablet saw all of them and this is especially true for Mi Pad 4. Manufacturers usually try to bring a little variance into the machine, but this form is exhausting, for example, that the power button is sloping, that the backing is not one, but two different materials, or the camera is not put into the usual place. With Xiaomin, they didn't do that. I can say without exaggeration that I would not be able to figure out a more boring look than to put a gun on my head. The only small design element is that there is a brighter plastic part on the top of the back, next to the camera, which does not have a job, maybe only for disassembly.
However, the boring exterior, as you will see a strong hardware hiding, and ultimately this point, isn't it?
Buttons, connectors, cameras and everything else are in the usual place. The front camera is above the display in the middle, the back is in the upper left corner. At the bottom edge is the Type-C socket in the middle, and the grilles of the stereo speakers on both sides. The power button and volume control are on the right, and only the memory card tray is on the left. There is also an LTE version, but since it does not support the domestic B20 800 MHz LTE band anyway, I considered it unnecessary to get a more expensive version due to LTE. In addition to the tiny aperture of the microphone on the top edge, we are happy to discover that the 3,5 jack jack is not left behind either, so we can also use traditional wired earbuds.
This tablet is not frameless, the bottom and the top are roughly 1- while the side is half-pointed. As I wrote in the upper part, there is the first camera in this band, so there's plenty of room. The back is matted, yet a bit slippery. It is positive that you do not collect the fingerprint, but it is almost all that is used in this case.
So the exterior, let's confess, a bit of puritan. However, assembling Xiaomis, not barking, he doesn't want to burst, he can't wind, he's got a strong frame. The buttons do not bump, and the front panel fitting is so precise that there is no dust between the frame and the glass, so no accidental cleaning is required.
---
Hardware and software
Here are the good things to start! The central unit of the machine is the Snapdragon 660, which with eight cores can provide enough cocoa for everything. This proci has also been added to the new Xiaomi Note 7 phones, not by accident, as one of the best mid-range solutions. It is also strong and economical, which is important, because we take a tablet many times to travel with us, it is good not to refill every day. For this purpose, the built-in 6000 mAh capacity battery is also available, which at first hearing does not seem to be too big, but we change our opinion soon.
The machine has several memory builds, I got the smaller version of 3 / 32 GB because I used to play a little, rather than going online, social media and watching movies, and for these, the 3 GB is enough. I note the machine saves the memory, the memory management is very good, so there was no one time when I felt stuck and shocked, and that is true for games too.
So there are two of these cameras, they don't reach up to a high-end phone, but as you can see on the test pictures, the back-piece 13 megapixel is not ashamed. The front camera only has 5 megapixels, but that's enough for video calling, chat and 2D face detection and screen resolution.
The display in this machine is 8 inch and the resolution is 1920 x 1200 pixels. It is based on IPS technology, but as with any good IPS panel it is perfect. Excellent colors, good insight, good contrast, black is really black. The power of the backlight is not bad, the machine can be used even in sunny days, but the colors are already fading. Even AMOLED could not help much, too much light does not do good for the picture.
We are also good at other abilities, but I also have a slight lack of feeling. WiFi is better than the current one, supported by the n standard, dual channel, so it can be used on older 2,4 and newer 5 GHz networks. We've got the 5th version of Bluetooth, which is also delightful because it adds a lot of energy to battery life. What hurts a bit is that the GPS is missed. I don't really understand the reason, I would rarely use it, but it would be good in some cases.
The machine came with me with the MIUI 9 version, but in the meantime, of course, it has been upgraded to ten, bringing all its innovations, such as face-based display resolution. The version of the MIUI 10 tablet shows some differences with the version on the phones, but the point is that the perfect usability is here too, so I still love it.
I ran the usual tests on the Xiaomi Mi Pad 4, and you can see the results of these tests below, and then scroll down a bit to find the test photos made with the back camera.
test Results
Xiaomi Mi Pad 4

Teclast T20

Chuwi Hi9 Pro

Processor (SoC)

Snapdragon 660

MediaTek Helio X27

MediaTek Helio X20

test Program

AnTuTu Bench. 7.x

141038 point

115150 point

102746 point
AnTuTu Bench CPU / GPU / UX / MEM
63146 / 30549 /
37730 / 7899 points
47904 / 28158 / 31980 / 7108 points
46352 / 24302 /
26722 / 5370 points

Geekbench 4.x (single / multi / compute)

1631/5848/5806 points

1222 / 4695 /
3560 point

1724 / 4944 /
3698 point

PC Mark Work 2.0

6079 point

4167 point

4155 point

PC Mark Computer Vision

3358 point

2941 point

3036 point

PC Mark Storage

4802 point

3248 point

2054 point

3DMark Sling shot / extreme opengl-Vulcan

2045 / 1351 / 1288 points

1255 / 1052 / 819 points

977/724/728

3D Mark Ice Storm / extreme

26676 / MAX points

16346 / 6627 points

13797/9428

3D Mark API Overhead OpenGL / Volcano

165386/322099 points

53759/133657 points

22271/112000
Test pictures
Use and experience
In short, perfect! At length? That's it! The fact is that it is very difficult to write an interesting, or somewhat pesky, opinion on a thing that is perfect. Unfortunately, there is nothing interesting about the perfect thing, just the way we buy something and we get the money we wanted to buy.
Xiaomi Mi Pad 4 is just like that. You look at what you know on paper, or you might be looking for a few tests on the net to see if it performs in the test programs and then buy it. You know, Xiaomi, and since Xiaomi hasn't been disappointed in the product so far, you hope you won't. And really not.
Not the tablet will turn the world out of its corners, we won't get a bold look, we won't get high-speed speeds, there is no AMOLED display, no under-glass fingerprint reader, and even if we are here, there's no fingerprint reader what it knows, but it's perfectly you know.
The wifi is strong, you can find every network, never break, fast. Bluetooth is like this, once you have found something, it does not erase it, and if the plugged-in device is not flaky, then it will be like a tablet within ten meters. GPS would quickly find satellites, if it were, it would hurt a bit. The speed of the machine is really enough for everything, you can play it, and if you like, it won't be a problem. Does not heat up. In normal use it is natural that it does not, but does not heat during tests or games. The display is magnificent, obviously not with AMOLED's enchantment, but what IPS can do is bring it here. And the lifetime… As I wrote up, the 6000 mAh doesn't seem like much, but if you use the tablets the way I do, sometimes you watch a movie, or maybe read your favorite web pages in the evening, you'll like your friends' posts, then you're gonna get it notice that a week has gone and you still haven't had to fill your charger. Then the second week is over, and oh, the battery is only 15 percent.
For the time being, it seems that there will be no problem with durability, even if, if someone, I'll pull my machines. The tablet always travels with me, wherever I go. This is the case even when I go on a motor ride, when I get a lot of thousands of kilometers in the hot rear box. It can still stand, there is no trace on the display, or anywhere else that I sometimes cook, doing its job as it should. Sometimes I watch a movie on it, sometimes my one and a half year old sons are scratching it, I don't have to say goodbye to it, but who doesn't pack it that way. Fortunately for Xiaomi Mi Pad 4, this hasn't been a hit either, but I can't count the number of times I dropped my cheek, how many times I dropped it. Looks like a support test for us.
---
Summary
What can I write about a perfect tablet? Well about that. Use it, carefree, weeks, months. There is no stumbling block, no momentum, no moment to pull your mouth away, no moment when you wonder why you did it now. Why did the picture go for a moment, why can't I quit the program, and why it always gets worse. If everything were as perfect as the Xiaomi tablet, it would be a very boring, but very tidy world.
Of course, as at the end of all of our articles, we now show you the opportunity to buy, and as we used to find the best promotional offers. Each tablet has a Global ROM, which is the multilingual, not the Chinese version. The Xiaomi 4 Series Tablet not only has 8 but also 16-inch versions, so anyone who likes the larger diagonal can buy the above-described version of the above-mentioned variant with a larger display.
When shopping, choose the EU Priority Line free of duty and VAT!