Xiaomi Haylou LS05S RT - One of the best smart watches under 15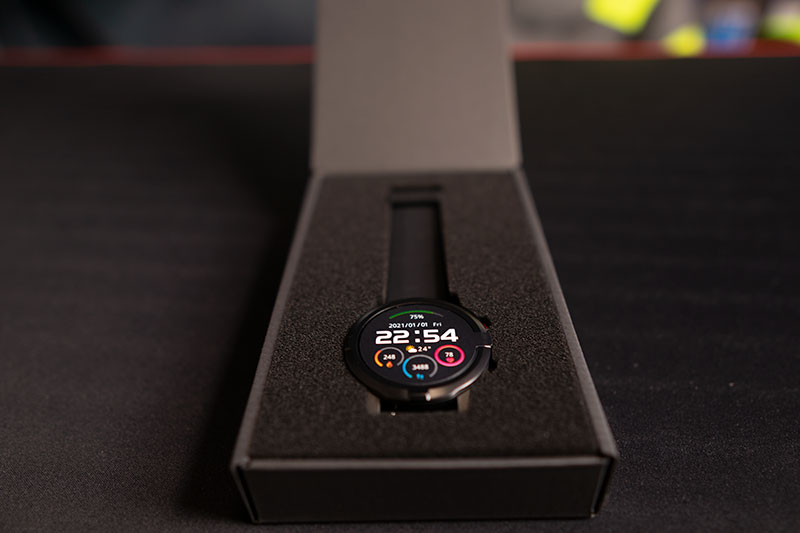 The Xiaomi Haylou LS05S RT lasts 20 days on a single charge, is waterproof and supports 12 sports modes.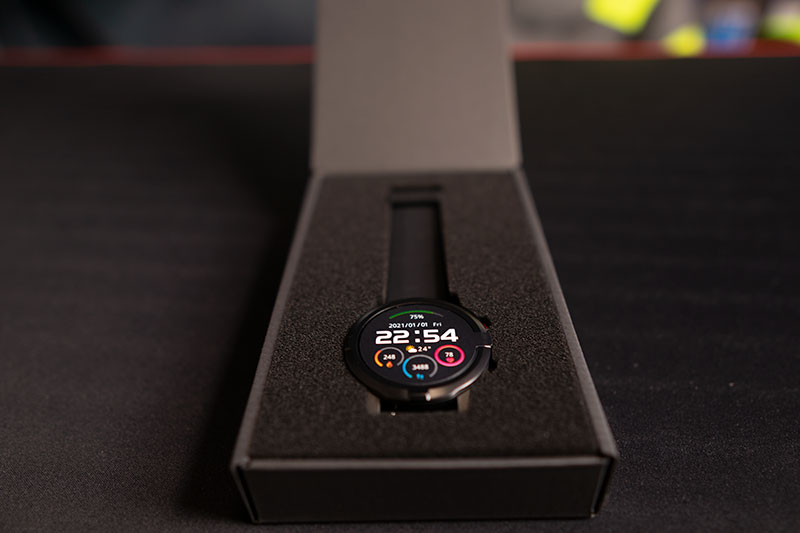 ---
Introductory
Haylou is one of the best Chinese brands in the field of smartwatches, which is no wonder as it belongs to the Xiaomi ecosystem. The predecessor of the subject of our article today, the Haylou Solar LS05, was extremely successful, so it's no surprise that he got a successor. In this article, I will introduce the changes and specifications to see if it works, whether it is worth replacing the Solart.
---
Design and quality
The Haylou RT LS05S smartphone got a circular dial, just like the Solar LS05. The panel is 1,28 inches and has a resolution of 240 x 240 pixels. Like its predecessor, it has a sporty, lightweight, slim metal frame that is high quality and durable. The whole body of the watch is black. The bottom is plastic, here we usually find the charging contact and the sensor.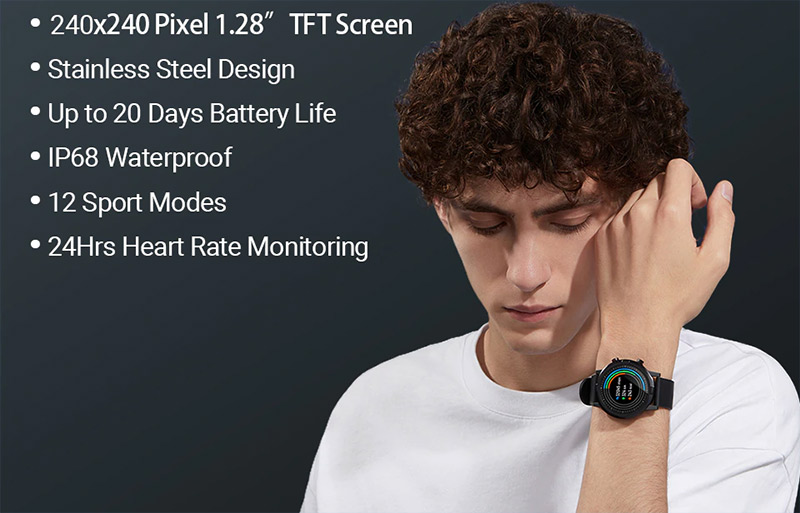 On the right are two physical buttons. With the top you can wake up / turn on the clock, and with this you can also jump back to the cover from the submenus. The bottom button provides access to spore functions by default. Of course, the watch can also be controlled from the dial, but I don't think that surprises anyone anymore.
As for the display, it turned out to be quite bright by setting the maximum level, I say this even if it is a bit difficult to see the contents of the screen in direct sunlight. I have only a small complaint about the display, the maximum adjustable wake is only 15 seconds, which sometimes seems a bit small.
The strap is, of course, made of silicone in the usual way, sufficiently but not too soft and comfortable. Obviously, this sentence did not carry any relevant information either, but the mandatory things still need to be described.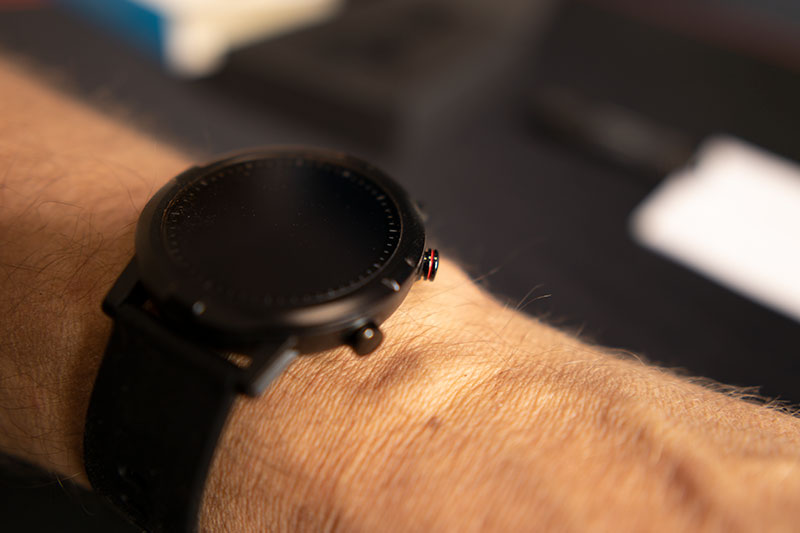 In summary, we cannot complain about the outside. Absolutely sporty, not even a big piece, light, and quite thin. The materials are quality in the usual way, so if you nest to be ridiculed with an RT LS05S on your wrist, you don't have to worry about that.
---
Knowledge, skills
Haylou RT is sporty, but it can't even be said to be a sports watch, even if it supports 12 different sports anyway. Nowadays, there's basically no smart watch that doesn't have some sort of sports feature in it, so from now on I'll rather waste the sports watch token on timepieces that are specifically designed for sports and have received at least one GPS.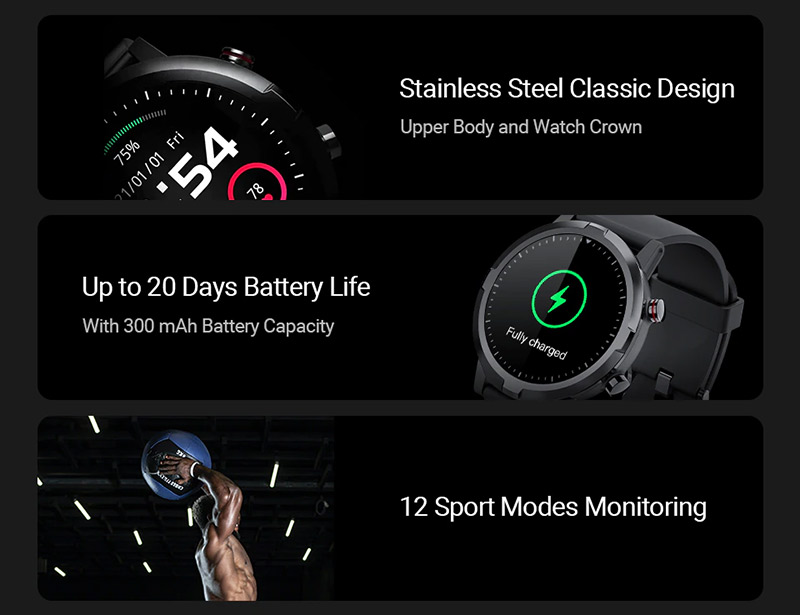 So RT would be sporty, but I'd rather call it a general-purpose watch with sports features. The supported sports are:
Running outdoors
Indoors (treadmill)
Walk
Kerékpározás
Climbing
Exercise bike
Yoga
Free workout
Gymnastics
Basketball
Foci
Rowing
As you can see the wide range of sports we can miss is swimming. Although the watch has received an IP68 protection against water and dust, according to factory data, it is only enough to withstand 1 meters of damage without damage for 3 hour. In water, of course, we can go down to the basement at any time and stay down for a long time if we feel like it.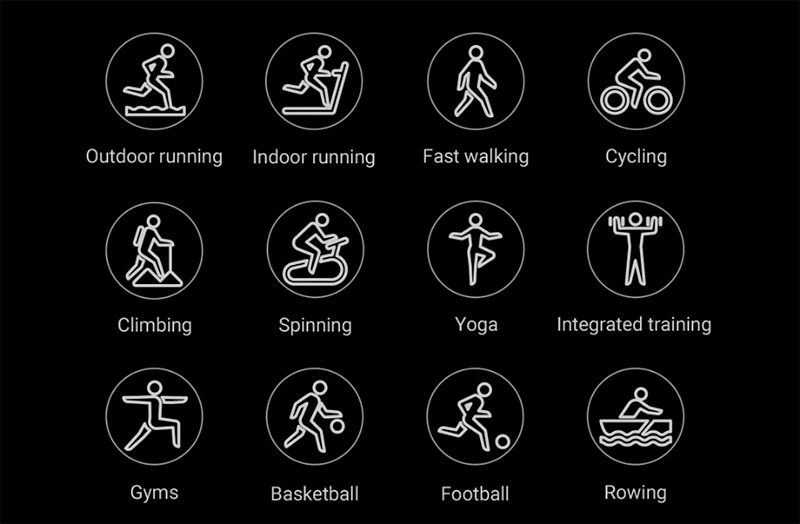 The watch supports several languages, unfortunately not Hungarian. And a lot of others, but there's English, and that's plenty, as we get pictograms in the usual way to help you find your way.
For such a watch, it matters how much time you have on a charge. Well, according to factory data, the LS05S can last 20 days, which in my experience is not entirely true.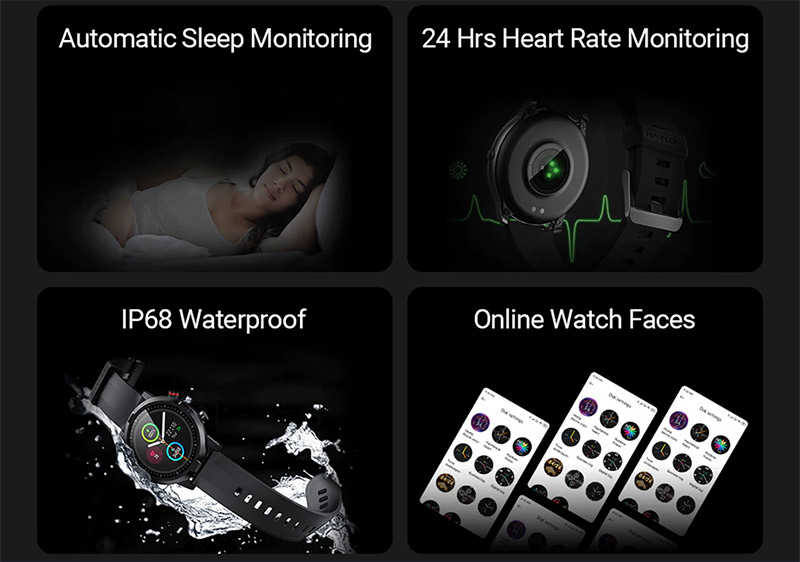 The battery installed in the watch has a capacity of 300 mAh (real 270 mAh), which allows you to pull out for 10 days under heavy use, while if you just push it normally (so we don't flutter your pins all the time), you can get 15 days. The 20, I think, only if we strictly follow the rule that we don't look at what time it is more than five times a day.
Of course, we are not surprised that with continuous heart rate detection, the operating time will not be long, this is the case with every hour. Moreover, it is really positive that even in this way the 24-hour operation is given. This e.g. it will be ideal for a smaller set of runners, the ultramarathon runners. I didn't test it because I can't fit into even the much larger set of runners.
---
Szoftver
Unlike models with the same name, this smartphone uses Haylou Fun and not Haylou Fit. The application is lightning fast as expected when it comes to connecting to the device, and anyway, it looks fast during use.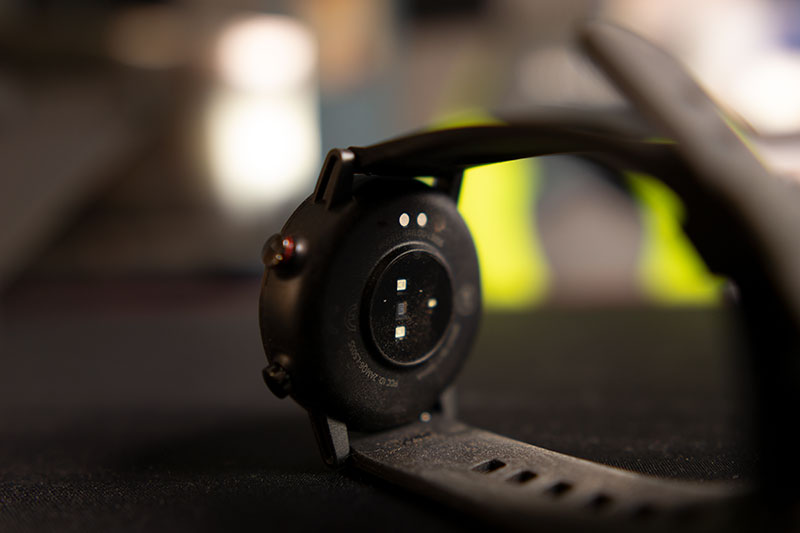 This sensation only lasts until we want to export a setting to the clock, because if it does, it immediately turns out that it often takes 15-20 seconds for a setting to be synchronized. I wrote above that the display has a wake-up time of only 15 seconds, well, this can also be set from the app.
Anyway, the program brings the minimum. I'm not overly fainted from these softwares lately, no wonder Haylou Fit and others get pretty poor reviews in the app store as well. They know the point, the interface is clear, so that couldn't be a reason not to buy the watch if you like it.
---
Let's sum it up
The Haylou RT LS05S is a good watch, but nothing special. If you have a Solar on your wrist, replace it with an RT only if you like the design so much. I note I think it looks better than Solar, bigger, to put it bluntly.
In terms of skills ls knowledge, we don't get anything new or extra compared to a million similar hours. What adds to the thing is that it's also a Xiaomi (even a little from a distance), so the materials used, the assembly, the design is flawless, and once you want to get rid of it, you're sure to get a better price than an unknown junk brand timepiece.
So, if you are about to buy a watch right now, or if you have already replaced it, because you have already shown it to all your friends, then feel free to buy Haylou RT, I think it is worth 15 thousand hard Hungarian forints, it will not disappoint!
Buy here: