Utorch motion monitoring LED lamp on test bench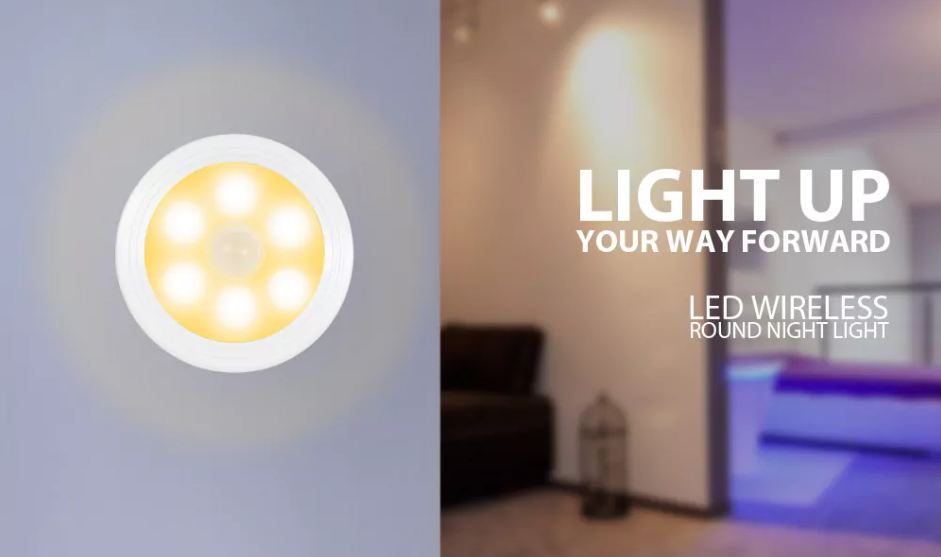 The previous Utorch product has been successfully tested by us, now here is the next one.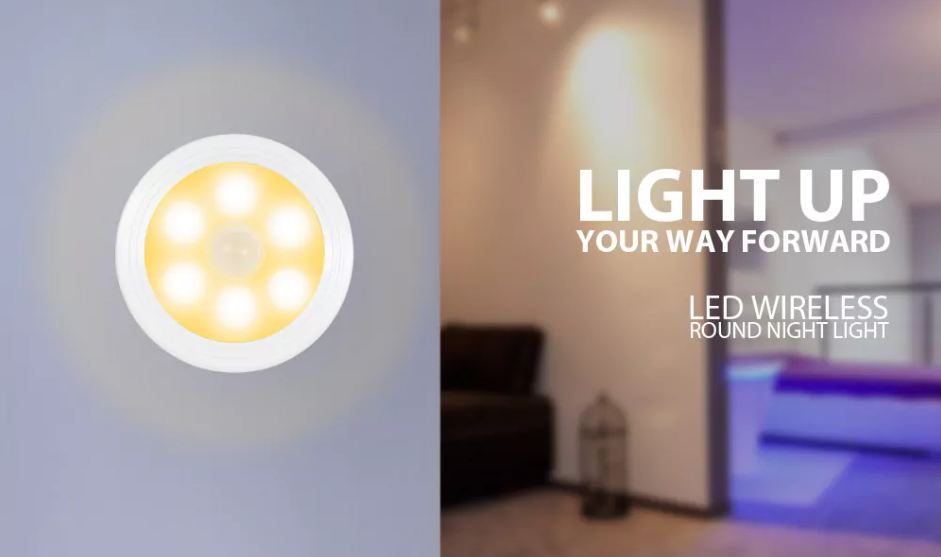 Introductory
The 009R motion sensor lighting reinforces the penny gadget category. Fortunately, this is not reflected in the functionality, rather it is only seen on the packaging, although it must be acknowledged that the air bubble film was a good idea. Run through the specifications to get a picture of the 009R's capabilities right away!
Full specification
Features

Name: Utorch 6 LED Motion Sensor Night Light
Number of LEDs: 6 pieces
Sensors: passive infrared motion sensor (PIR), ambient light
Detection distance: 2-3 meters
Viewing angle: 60 degrees vertically, 120 degrees horizontally
Operation: 3 AAA batteries, 50-60 mA
Luminous flux: 20-25 lumens
Operating time: 15-20 seconds
Available colors before purchase: warm white (3000K) and cool white (6000K)

Profile: Link

Package contents

1 × Utorch 009R, lamp (without batteries), 1 × English user manual, 1 × suction cup
Use
Before use, we need to charge the lamp with a battery, which will be done by removing the lower part with a light twist. By the end of the operation, the 009R will definitely turn on, but you don't have to deal with it, because of course it's also equipped with a light sensor, so from now on it will only be activated if it gets dark enough.
In my experience, the PIR works properly, the motion sensor switches reliably and accurately, and the same is true for the ambient light meter. Regarding the latter, I definitely think it is worth noting that the lamp turns on even in the twilight, which means that you don't have to be in complete darkness to activate it. Where can we install it? Primarily on a metallic surface, because a serious magnet resides in its lower casing. If that's not right, it has three tiny holes in it, which can just be used as a hanger. I tied it up like a real geek through this, but not with anything, but I used the UTP cable systematized for this purpose. After removing the protective cover, I disassembled the twisted pairs of wires and then threaded the appropriate colored copper cable (the white one because it fits it) through the holes. Described in this way, this may seem like a bit of a barbaric act, it doesn't look dangerous in sharpness anyway, and even observers who pay attention to the little things may even find it funny. Finally, another method is possible: you can also find a double-sided suction cup in the package, with which you can glue it.
It should be noted that 25 lumens as an auxiliary light at night proved to be quite sufficient. As you can see, it can't be said that I tried explosively strong elements.
Some additional comments:
If you want to use more than one of these tools, don't put them close together because it could easily be that one won't turn on!
Do not use batteries in different conditions, pay close attention to polarity!
The 009R is designed for internal use, although in principle it can withstand minus 10 degrees Celsius.
Summary
We were impressed by the Utorch 009R. Now, can you think of what could go wrong with such a low-cost technique? Well, a lot of things are decided in the field of sensors, here you have to hit things with good sense to see when the lamp will work. It's also not good if it's on unnecessarily, but it's an even bigger problem if you barely want to turn it on. In our opinion, this was shot pretty well here, which is accompanied by a motion sensor that is also sufficiently sensitive and reliable. So Utorch was a really surprisingly good construction, the 009R proved to be a great auxiliary light, and the icing on the cake is that it doesn't cost 1 forints!
The Utorch 6 LED Motion Sensor Night Light is currently available for $ 3,32. If you have any questions, do not hesitate to ask.