Teclast T30 - Huge tablet with brutal operating time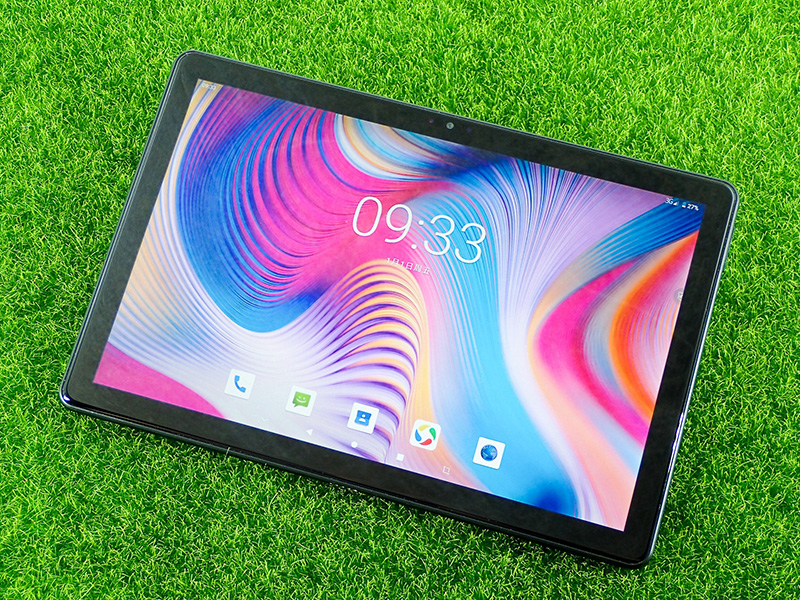 Eleven hours of continuous movie watching, not even a tickle for him! You have to see this!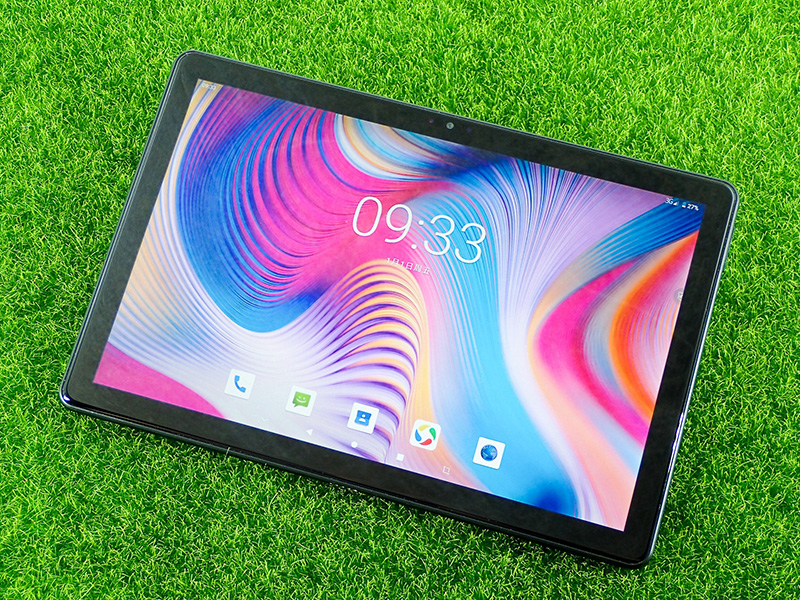 ---
Introductory
Teclast, as one of the leading tablet manufacturers in the Chinese market, has not yet set foot in Europe, and I think the competitors are very happy about that. If they decided to embrace small Europeans compared to the huge Chinese market, there would be a strong war here because Teclast not only makes good machines, but also does it cheaply.
The T30 is one of the strongest members of the current offering and as such, at least by Chinese standards, it is not cheap. Of course, there is a reason for this, the built-in hardware is not sponge cake either. The manufacturer of the machine was mostly prepared for the consumption of multimedia, video and music content, and, thanks to its capabilities, it can also become a great video phone.
---
Wrapping
Teclast has a rather exclusive box for its more expensive machines so that you can feel it when you see the packaging, it's not a small track. The box is made of hard cardboard with a folding lid. Inside the top shelf of the already glaring machine, next to a black box is the charging head and the Type-C cable, below is another box with the description of the SIM tray needle.
---
External
The Teclast T30 is a completely standard tablet. Standard size frame, standard design. Its thickness and weight are a little maybe above average, but for good reason, it's still slim compared to the large battery.
There is a camera on the back (8 megapixels) but no fingerprint reader, but there is an LED flash. The latter is quite crisp even on these machines, but it would not be unprecedented. At the top we find the microphone and the power button, but what's more interesting is that there are two of the speaker grille, and on top of that, these are really what they look like, i.e. we get stereo sound. The remaining controls are on the right. Here is the volume control, here you will find the SIM tray, the headphone jack and a microphone. The bottom edge connector is also for use with the optional keyboard. The front panel is special in that we can find not only a camera, but also a proximity sensor and a light sensor in an unusual way from tablets. The reason for the former can be that a SIM card can be inserted into the machine, so presumably we can make a phone call with it, but it is still strange, because we rarely see people crawling with a tablet pressed to their ears. Anyway, in fact, this proximity sensor does not divide, does not multiply, from being built will not be worse for the machine, in fact.
The outside is therefore quite restrained, much more modest than the iron inside. This is not good news for those who think of a board as a status symbol, but I don't think it will be a problem for others.
---
Internal
Unfortunately, tablets are at least two steps behind only the phones in terms of hardware, and then not even the top category, only those in the middle price level. Perhaps the reason for this may be that the tablet market doesn't really want to falter, and manufacturers don't risk putting machines with state-of-the-art hardware on the market because the dog might not take them. Because of this, the middle category remains, the bottom of it. Sure, there are machines that are more equipped with a top-of-the-line processor, but these are an unaffordable category for most customers.
For this reason alone, it's a pleasure to come across a machine that is above average in terms of hardware strength. True, not Qualcomm, only a MediaTek processor works in it, but at least one better kind of it.
---
Processor
Mediatek introduced the Helio P60 chipset, designed for the top of the mid-range, earlier this year. We also praised it, as the advanced 12-nanometer manufacturing technology, the eight cores from which four Cortex A73 cores were packed into the top cluster, advanced multimedia capabilities, support for high-resolution cameras, and last but not least, the dedicated artificial intelligence processor were a good idea. This chipset has been included in many Chinese phones since its introduction, so we now know that our expectations were not in vain, the Helio P60 did really well.
However, Mediatek did not stop and introduced the successor, which was named the Helio P70, in a relatively short time. It can also be felt from the name that we cannot expect a big change. This is true, but the changes and improvements that are included in the chip are still crucial because they have a strong impact on performance. For example, according to the manufacturer, energy-saving features have greatly improved. In practice, this means that energy consumption while running games can be reduced by up to 35 percent compared to the P60. In addition, thanks to improved thermal management, the phone will heat up less when running performance-intensive programs.
As you can see, the P70 has evolved compared to the P60, but consuming less or warming alone would not be enough for salvation. However, these two values ​​needed to be improved for chip performance to increase. Lower energy consumption and less heat made it possible to increase the clock signals. As a result, the clock speed of the four powerful A73 cores could rise from 2.0 GHz to 2,1 GHz, and as a result, the clock speed of the integrated graphics accelerator, the Mali-G72 MP3 chip, could rise from 800 MHz to 900 MHz.
Another novelty, although less important than a tablet, is that the hitherto bad ISPs, i.e. image processors, have also improved. Already in the case of the Helio P60, the chip was prepared to be able to handle a pair of cameras with a maximum of 20 + 16 megapixels, and in the case of a single camera, the 32 megapixels were not an obstacle either. With the P70, these values ​​have been improved, allowing manufacturers to put up to a 24 + 16 megapixel pair in their phones.
You shouldn't be ashamed of memory or storage either, as 4GB of RAM and 64GB of ROM are enough for almost anything, but anyone who wants more storage space can expand with a memory card of up to 128GB.
---
Reviews
As usual, we ran the usual tests. These include the PC Mark, which represents office work, the 3D Mark, which measures performance in game programs, and the Geenekch, which examines general skills. Here is the summary table:
Teclast T30
Teclast T20
Chuwi Hi9 Pro
Processor (SoC)
MediaTek Helio P70
MediaTek Helio X27
MediaTek Helio X20
test Program
AnTuTu Bench. 7.x
168688 point
115150 points
102746 points
AnTuTu Bench CPU / GPU / UX / MEM
74227 / 29261 /
32741/ 32459 points
47904 / 28158 /
31980 / 7108 points
46352 / 24302 /
26722 / 5370 points
PC Mark Work 2.0
7960 point
4167 points
4155 points
PC Mark Computer Vision
5732 point
2941 points
3036 point
PC Mark Storage
9994 point
3248 points
2054 points
3DMark Sling shot / extreme opengl / Vulkan
1400 / 1284 /
1252 point
1255 / 1052 /
819 point
977 / 724 /
728 point
3D Mark Ice Storm / extreme
20429 / MAX points
16345/9315 points
13797/9428 points
3D Mark API Overhead OpenGL / Volcano
Zones
53759/123657 points
22271/112000 points
The results of the test clearly show that MediaTek Helio tiles have undergone significant development in the last 1-2 years. The other two machines did not work with eight but ten core chips, but the result was still much worse than when using the Helio P70. If we break down the result into details, we can see that the GPU has hardly improved compared to its predecessors, but the computing capacity of the CPU has almost doubled, which is really nice performance. But what's roughest is the acceleration of memory management compared to older ten-core chips. It matters a crazy lot in overall performance, everything speeds up from it, plus in a way that we can feel it during daily use. You can see that even compared to the more powerful Helio X27, the memory score has increased nearly fivefold during the popular Antutu test program!
I don't think we need better proof that Teclast made the right choice with the MediaTek Helio P70, and we're guaranteed not to complain about the speed of the machine.
---
Display
Unfortunately, AMOLED displays have not yet arrived in the world of tablets, so we need to catch up with IPS technology. Let's say we would have been happy a few years ago to read that good old TFTs are extinct and there are only IPSs with great contrast ratio, good colors and color fidelity, but times are changing. The IPS will remain in the meantime, but it's really not worth crying about, as these panels are already excellent for reading, we're happy to use a board the size of the Teclast T30 for that as well.
So the point is. This machine comes with a 10,1 x 1920 pixel resolution IPS with a 1200-inch diagonal. The resolution isn't remarkably good, but in my opinion, there doesn't make much sense for all sorts of weird resolutions used by Chinese manufacturers, this image quality over full HD is ample enough, plus games run better on it when the GPU has to draw fewer pixels.
---
Other skills
As I mentioned above, the T30 is one of Teclast's top machines, so it's fitting to get some hardware. To that end, we also get GPS support for navigation, and of course there is Bluetooth 4.1 and the best dual-channel wifi currently available, which supports the ac standard, with which we can also use the older 4,2 and newer 5 GHz networks. You may also have read that a SIM card can be inserted into the machine, but unfortunately the system remains indebted with B20 support. Because of this, 4G connectivity will only be available in larger cities and not everywhere. I also mentioned cameras, but as we're used to on a tablet, they're not high-end. If I don't mind, the first tablet with a dual-back dual camera will be the new Huawei top-of-the-line machine coming out next year, so it's no surprise that there's only a single 8-megapixel unit left. There's a 5 mega sensor on the front under the optics, but that's not the job of photography, the 5 mega and a bit more for video calling, so that's enough.
What is really outstanding, however, is that the built-in battery has a capacity of no less than 8000 mAh. It's a huge size, not only in terms of capacity, but also in terms of physical data, it's also a complete miracle that they were able to squeeze it into a particularly thin device housing. According to the data available from the manufacturer, the 11-hour continuous video mentioned in the introduction is available, which is not a sponge cake. During this time, we can even drive from Pest to the other end of Austria, so if you are traveling with a child, it is especially encouraging that you can even watch a fairy tale movie all the way through (don't watch it if possible).
There's one more important thing I almost forgot about, though that may be what makes the machine desirable to many. And this is nothing more than that you can buy a keyboard for it quite friendly. This is a non-standard Bluetooth solution, with dock contacts on the bottom of the tablet, so there is a physical connection between the tablet and the keyboard. With this accessory and a mouse, the Teclast T30 is transformed into an Android notebook, making it suitable for even more serious work.
And what is the machine like in practice? This is coming now!
---
Use
Chinese manufacturers use MediaTek CPUs in most tablets, whether they are mid-range or high-end. These inserts lag behind Qualcomm products in performance, at least within the same category, but are much more affordable, so structures blessed with very good capabilities can be built on them. This is why we have to choose a bit separately from the premium machines of premium manufacturers and Chinese manufacturers. No matter the price of the former, people expect a good-sounding brand name for a lot of money and a processor that scores as many points as possible in test programs. Machines equipped with a MediaTek unit, on the other hand, are simply powerful and modern. Is this wrong? As we can see at the Teclast board, not at all!
The Teclast T30 is a modern machine with all convenience functions, fast, strong, modern. Its display is beautiful, the colors, contrast, brightness satisfy every need, and the huge battery, combined with the fresh Android and the economical central unit, allows for insanely long battery life. We don't have to compromise with the Helio P70 chip, it can perfectly serve the FHD + resolution display even for new games. That is, the point is, this machine is a real all-rounder.
What use do I recommend? Essentially anything. Perhaps freehand drawing with a capacitive pencil alone is not its strength, but otherwise flawless. It's good for work, reading, gaming, surfing the internet, so it's basically anything you want to use a tablet for today.
For me, during the test, for about two weeks, I replaced my own 8-inch Xiaomi tablet. I had to realize that the 10-inch display was much more convenient for home use, but if I had to carry it, I did better with the 8-inch. So, in a rushing lifestyle that I live in, the smaller the diagonal, the smaller the size is still better. But, in all other cases at 10 inches, the huge display beats miles on the little ones. It's better to read on it, and it's better to watch a movie, if only because the Teclast T30's sound is also quite decent.
---
Conclusion
I've had about a dozen or so Teclast tablets, and I can't have a bad word yet, the quality is really great. Maybe all that can be mentioned as a negative is that the exterior is a bit conservative, but as they say, tastes and slaps are different, so maybe that's going to be just an advantage for someone.
In the case of the Teclast T30, while a really well-equipped machine, two things are worth highlighting. The very long operating time and the very good multimedia experience. It stands out from the field in these abilities, and the fact that I managed to stuff the huge battery into such a thin engine room is a huge red dot for me.
Contrary to our practice, we do not add a coupon promotion to this machine, which is why wherever a coupon is, it will cost more with the discount than in our other favorite store in the Black Friday promotion. This price means HUF 58 at the current dollar exchange rate. Here comes the picture I wrote above, i.e. in relation to MediaTek and Qualcomm / Kirin CPUs, the price. While premium manufacturers prefer more expensive products, MediaTek is similar to Teclast, so it is possible that the price of machines with the same capabilities as the Teclast T137, for example, will start at a strong HUF 30 higher, even if they have orders of magnitude smaller batteries. cost. Add to this the fact that the speed advantage of premium inserts in everyday use is little or not noticeable at all, it is already understandable why we should buy this machine. The 20 thousand forints in this case will be an additional cost of 20 percent, which is considerable.
So the point is, if you want a powerful, beautiful, and battery-packed tablet that excels in battery life and multimedia capabilities, you've found it. You can even add it to your cart here:
If you want to add a keyboard, you can find it here:
.