Teclast T20 - The tablet of our dreams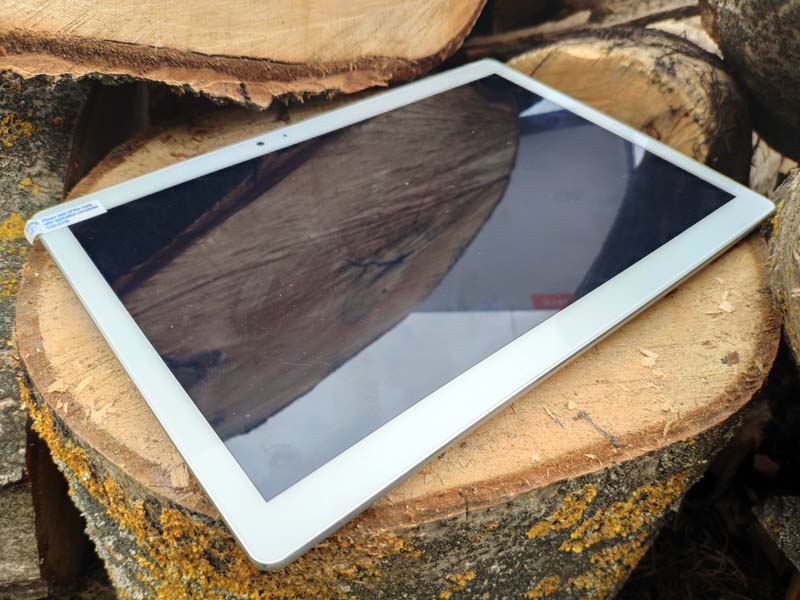 Think about what skills you want in your dream tablet, it will be in it!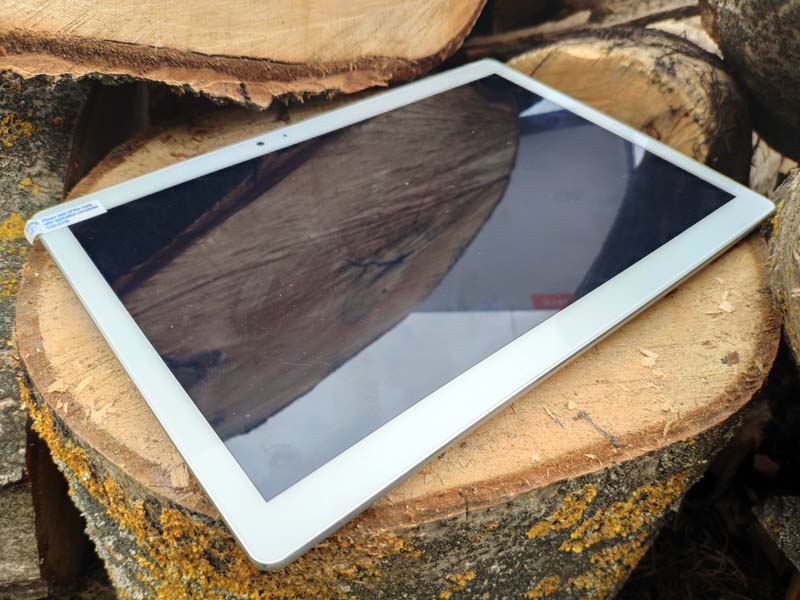 ---
Introductory
When we are looking for a tablet, we have basic expectations of it. The only thing that can curb our desires is our wallet. But now, for once, we assume that money is not an obstacle. What do we want from a tablet in this case? First of all, it should be strong, its display should have a high resolution, there should be fast wifi and of course Bluetooth should not be missing either. It doesn't hurt to have a lot of memory and a large storage space either, just as we like the powerful graphics accelerator to split games.
GPS definitely comes in handy because how cool it is already to have a tablet on the dashboard instead of a phone in the car. Of course, we can see better because the display is bigger, so it's not that luxurious. Camera? Of course you need to get more! Have a good voice, be a fingerprint reader. Battery capacity is never enough because we want to use it wirelessly, preferably for as long as possible! And last but not least, look good! If we already spend a lot of money on it, it should not be put together from crappy plastics, because it will discourage us from everything.
Well, here I have a tablet that meets all of the above. Would this be the machine of our dreams? It could be easy unless we're blinded apple fans and it doesn't bother us to use Android!
---
Exterior and packaging
Although I would like to talk about the price only at the end of the article, we have to state that the Teclast T20 is not a cheap machine by Chinese standards. This is due to the fact that they are equipped with all the extras, but also that Teclast is far from being an emerging manufacturer, and in fact, they sell a quantity of portable machines in China that many manufacturers we consider great can only look enviously at.
I start this article because you know that price greatly affects what we expect from any product we buy. Our expectations in this case can be high, and these expectations affect our opinion as soon as we start unpacking the incoming package. That is, the first impression comes to us when we take the box in our hands.
The Teclast T20 doesn't fail here at all because the packaging is first class! The thick, slightly textured box with the golden Far Eastern punctuation marks, the orange bar separating the bottom and top, is impeccable. Of course tastes and slaps are different, I really liked this packaging.
The feeling that we've bought something really good now doesn't go away even when we open the lid. The tablet is resting in an antistatic bag labeled Teclast. At first glance, it doesn't seem like a tiny piece. The cardboard border surrounding the machine is thick and black. Next to it is a box with the charger and cable, underneath the tray is lifted in another black box for the user manual and the SIM / memory card tray with the needle.
Here and now we arrived at the machine, more precisely at the only point in the package that required me to add a black point. I raised my eyebrows in confusion when it turned out that there was no filling head in the package. This is not because it was left out of mine, and many people on Gearbest have complained about it while reading customer reviews. Okay, not a big loss, we get a USB cable, and today we don't really have a household that doesn't have a USB charger, or at least a computer to plug it into, but even then. I don't really understand why it didn't fit in with the price of the machine, which can be said to be high-end anyway.
Well, let's get over this inconvenience, because it does not affect the quality, at most the taste of our mouth will be a bit bitter.
The Teclast T20 is a very nice machine. The huge display framing off-white frame, the matte, non-slip back cover, the noticeably quality materials and the weight of the machine make it feel like we weren't buying crap.
On the front panel, we find nothing but a camera and a sensor, the light sensor. As a pleasant surprise on the back, we are greeted by another camera, and in the usual position on the phones, we are greeted by a fingerprint reader. Seen from the front, we find the microphone on the lower edge and the speaker grilles on both sides. On the left edge, you will also find a tray that can hold a memory card of up to 128 GB, but it can also hold a SIM card. To my great delight, I come across a headphone output above the SIM tray, which is especially gratifying in light of the fact that we can charge it via a USB Type-C connector. This is on the upper edge on the left, and on the same right is the power button and volume control.
I don't really know what to add to the thing. The Teclast T20 is sleek, good looking and huge, but it might come down to the pictures as well.
---
Hardware
We want to use a modern tablet, especially a more expensive one, for a lot of things. Playing games, watching movies, listening to music, anything can come into play, but of course it doesn't hurt if it's good to use the internet on it, we can use Facebook on it, and it's no problem if we can use it to read books. At Teclast, they tried to meet all of this, and I can safely say that it worked!
The power of the machine is provided by one of the most powerful MediaTek inserts. This is the Helio X27, which has ten processor cores working in three clusters. At the top, which is responsible for high performance, two advanced ARM Cortex-A72 cores, in the middle, which is responsible for balanced operation, four ARM Cortex-A53s work, and also four Cortex-A53s form the bottom cluster, which is responsible for energy-saving operation. . The maximum clock of the processor cores varies from cluster to cluster. At the highest frequency, the top two cores rotate, they know 2,6 GHz. The four cores in the middle cluster can operate at 2, while the four cores in the lower cluster can operate at up to 1,6 GHz. In addition to the proci, the ARM Mali-T880 graphics accelerator is working, which is a quad-core solution with a clock speed of 875 MHz per core. The memory capacity is 4 GB, type LPDDR3. It is powered by a two-channel memory controller at 800 MHz.
With regard to multimedia tasks, two things are worth highlighting: the display and the speakers, and we can even list the cameras here. The former is a 16:10 aspect ratio, 10,1-inch diagonal panel based on IPS technology with a resolution of 2560 x 1600 pixels, which came from Sharp. I can't really talk about it any differently, just in superlatives. Simply impeccable. The colors are incredibly beautiful, vivid, the viewing angles are extremely high, the colors are not distorted from a sharp angle, and the image is not distorted. And the brightness is excellent, leaving the tablet plenty of use even in higher light.
We can't complain about the sound either, the engineers brought out everything they could get out of such a flat machine. The minimum in this category is that we get stereo speakers, but here advanced speakers and the Awinic AW8736 audio amplifier work in the background, the latter being the sixth generation of the K-Class.
Unlike average boards, the Teclast T20 has two cameras. Of these, the rear camera is a Samsung ISOCELL sensor with a resolution of 13 megapixels. Above the sensor is an f / 2.0 aperture lens. The front camera is also 13 megapixels, but we have no other information about it. What's for sure is that both cameras have a software face enhancement feature in case we might not be happy with the head we got from our parents.
Picture, sound, speed are okay, but what about radios and external connections?
I'll start with the wrong thing. Not with things, because there are no things, there is only one, and that is the lack of the B20 800 MHz for mobilnet. Thus, we have to give up LTE net, stay on 3G, where it is available in the country, and stay on the phone function.
In addition, we get everything that is a stimulus to the eyes and mouth. The wifi is dual channel, and it already supports the ac standard, so we won't have a problem with its speed. We get version 4.1 from Bluetooth, and as I indicated above, there is also a radio for accessing GPS satellites, which means that the Teclast T20 will also be perfect for navigation. Last but not least, it should be mentioned that the fingerprint sensor was not forgotten in the design either.
What I haven't talked about yet is the battery. Fortunately, Teclast did not save on this either, as the 8100 mAh capacity cannot be called small. Fast charging is good for this large capacity, fortunately it is also available via the Type-C connector!
---
Operation, experience
Of course, the results achieved in the test programs and the test images will be the final ones, you can see that too. What can be felt in use is that although MediaTek's 10 cores don't even come close to Qualcomm's current top processors, it's very hard to embarrass. Everything runs nicely, smoothly and smoothly on the huge display.
As I wrote above the display is brilliant. IPS technology wasn't coincidentally invented for graphics work, the contrast ratio, the colors, the blacks are all in place, and as I noted, the viewing angles are also excellent. In a word, never worse!
The sound is also super. Obviously not a subwoofer-reinforced speaker set, but it's amazing what they can get out of these flat structures. You don't have to be better off playing a game or watching a movie on HBO GO, I can say that with a calm heart. I also tried it with an earpiece, but so we really can't have a word, the built-in amplifier does its job, we get nice clear sounds with powerful bass and nice jingling treble, while the speech sound, ie the middle range, also sounds with enough force.
The images taken with the Teclast T20 did better than I expected. Tablets, and especially Chinese tablets, typically save on normal cameras, it's not really worth experimenting with. However, the T20, while not comparable to a high-end phone of many hundreds of thousands, took quite normal pictures despite the gloomy, slightly foggy weather. I suspect that a little sunshine would have filled these photos with life, because that way, unfortunately, everything became a little gray and faded. However, there is no serious problem with quality. It does not distort towards the corners either, they have not become blurred either at the edges or in the corners. The sharpness is okay, so overall I even dare recommend it for photography. Maybe you just don't like too much contrast between bright and dark areas, the light part tends to burn out a bit, but to be honest, I haven't seen anything on a mobile or tablet camera yet that would have dealt with such a difficulty normally.
I already praised the look. I'm not arguing with those who say they've seen it more beautiful than this, I've seen it too. But what was prettier was all bright, and mostly they only looked good until we put them together. The back of the Teclast T20 is matte, and it is no coincidence that the manufacturer draws attention to the fact that it is resistant to our fingerprints, which is not a disadvantage. Plus, I don't want to slip out of my hand, which is downright salutary on such a large 10-inch tablet.
I don't even take the time any longer, look at the screenshots of the tests and look at the test shots too!
test Results
Test photos
---
Conclusion
If you've read the article all the way through, I think you already understand why I'm inspired right from the first paragraph, this machine is amazing! Of course, as with other brands, top solutions cost a lot, this tablet, though one of Teclast's most powerful machines. Of course, many are also relative concepts, because in each case there will be a lot or little of what we get from others. The Teclast T20 is more expensive than the average Chinese tablet, but when you look at the similar knowledge structures of the larger brands, it doesn't seem to cost much at once.
The bottom line is that the price of the Teclast T20 has been very hit, as there's not much they ask for great hardware at all, in fact. Buyers also seem to agree with this, because based on nearly 160 reviews, it received 5 out of a maximum of 4,55, which is a great average.
It's rarely the case that in a machine I bought for a test, no matter how few errors I find, I really can't really tie it into anything, except of course the thing described above that we don't get the charging head for the machine. If you can rise above that, I wholeheartedly recommend the Teclast T20 to you, you won't be disappointed with it.
The price of the Teclast T20 is currently $ 235,55, which is HUF 66 at the current exchange rate. With such a resolution and such a diagonal, you won't get a tablet at home for that much, in fact, the double price will be typical.
You can buy the tablet here: Teclast T20 tablet (duty and VAT free Priority Line delivery free!)