Teclast F15 Plus 2 - a great looking notebook at a low price
It arrived with a disgraceful exterior and a numeric keypad.
---
Introductory
In recent months, notebook prices have gone down properly. The shortage of chips has also spread here, the supply chains are weakening, we have to face 30-40 percent higher prices for some machines compared to what we could only see a year ago.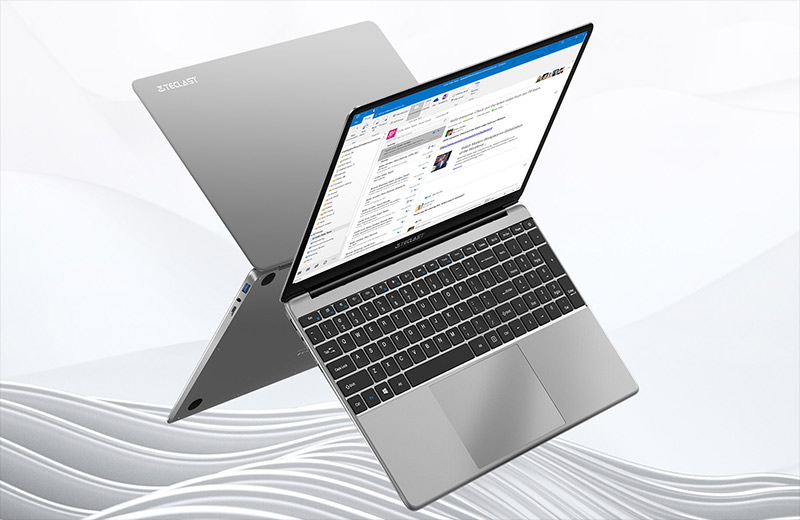 Under these circumstances, I did not refuse Teclast when asked if I would like to pick up one of their new machines, which comes with a large display, lots of memory, large capacity and fast storage, and will cost just over 100 forints.
Of course, I didn't expect a miracle for that much money, but I knew I wouldn't be disappointed with Teclast. He doesn't understand. From this point of view, the preparation of this article was boring, as I got what I expected in advance.
---
Packaging, exterior, accessories
I don't waste a lot of words on packaging and accessories. The box is the usual Teclast, and in recent years all of their notebooks have arrived in one. And there is no accessory unless the external power supply is considered to be it.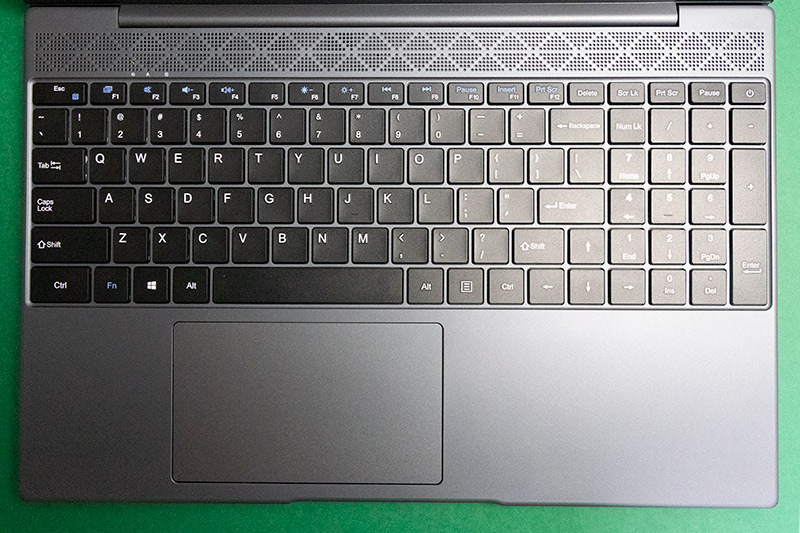 The exterior, on the other hand, is much more interesting!
In the case of Teclast, I haven't seen an ugly notebook yet, even though I have turned around a few models over the last few years. The manufacturer doesn't care about the current trends, its machines are not extravagant, yet the design always looks fresh. This is perhaps accomplished by properly blending softer shapes with stronger edges.
The F15 Plus 2 has become one. It's basically a great machine, since, as the name suggests, it's a 15-inch machine, yet sleek and lightweight. Not only did it feel that way, the paper shape justifies it, as the machine weighs just 1,65 kilograms and has a maximum thickness of just 18 millimeters. But with the display open, the bottom toward us, not even half an inch from the keyboard.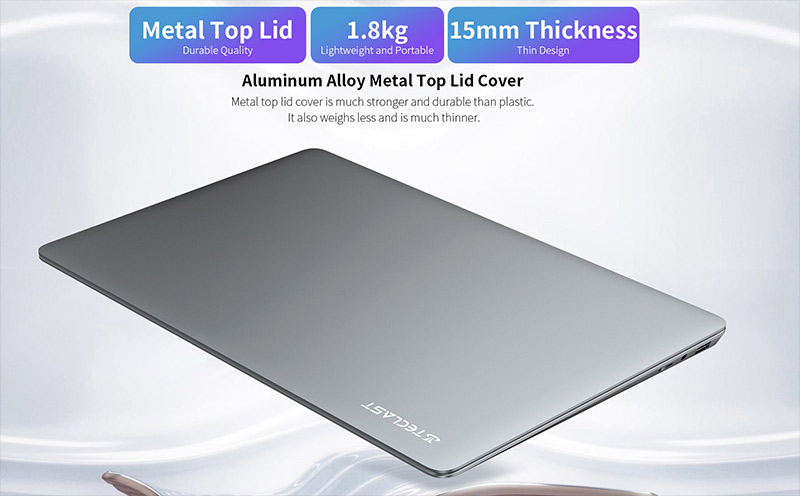 The shape can be said to be sporty due to the decreasing height towards the front of the machine and the sharper cut lines on the side.
Opening the lid, a huge 15,6-inch diagonal display awaits us. What's interesting about this is that the side and top coffees have been tailored to look thin. In the top coffee, there's the camera, which is only a megapixel anyway, so it wasn't invented for photography, but for live chatting.
The keyboard is also huge, wall-to-wall, and as I mentioned above, we also got a full-fledged numeric keypad. The keys are large, with the center slightly recessed to make keystrokes more accurate.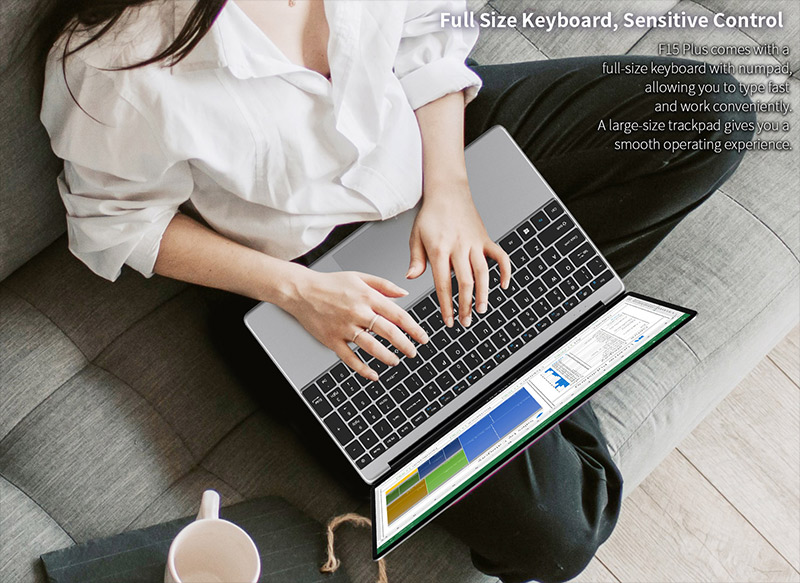 The indicator LEDs are hidden on the left side of the speaker grille, the power button has been turned on the right, and the top-right button on the physical keyboard has been turned on. The treadmill also got big, but not intrusively big.
Connectors are, of course, on the right and left edges. On the right is a USB 3.0 (A) connector, in front of it is the power supply, before it is HDMI, and on the front is a USB C, which is full-bodied, meaning it comes with audio, video, everything.
On the other side is a card reader, a headphone jack and a USB 2.0 port. No other.
Turning the machine upside down, we will find the SSD window on the bottom cover, which also means that this SSD module can of course be replaced if we increase the factory size. There are no cooling vents, the machine has passive cooling, so the fan will not break down because there isn't.
---
Paper form
I need to make a small turn before detailing the skills. What I have written will probably be taken for granted by many, but I do not mind, I will have to write it down once, I will have to accept the confrontation, because the unnecessary circles will never end.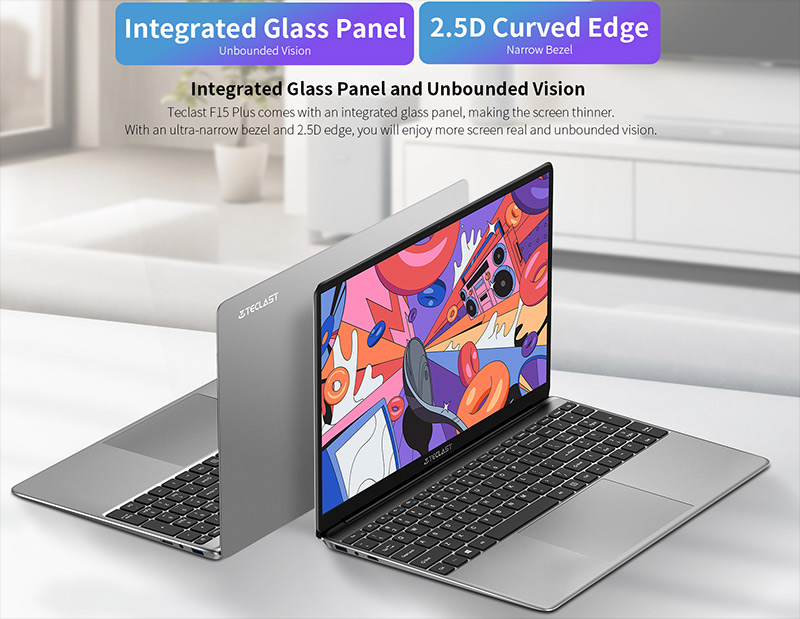 So, there are always some well-informed readers on these cheap machines who are SURE to know that:
Intel did not make the chipset used in the machine for computers or notebooks. - But, Intel has developed for this and more, according to the official product page, PC, client and tablets are the area of ​​use. The notebook belongs to the PC category.
The Celeron N4120 is not an existing product. - But, the N4120 is an existing product, Google helps everyone, you just have to learn to use it.
This hardware is useless for everything, it is much better to buy a used machine. - There are times when this is actually the case. But for at least 85 to 90 percent of people, these machines have plenty of power to do enough for everyday tasks. It makes no sense to replace a new, lightweight, low-power machine with modern hardware, e.g. to buy a second-generation Intel Core i5 processor business machine. The display will be smaller, the machine will weigh more, the battery life will be shorter and / or there will be no real difference in speed.
And now that we've clarified these, let's see that hardware!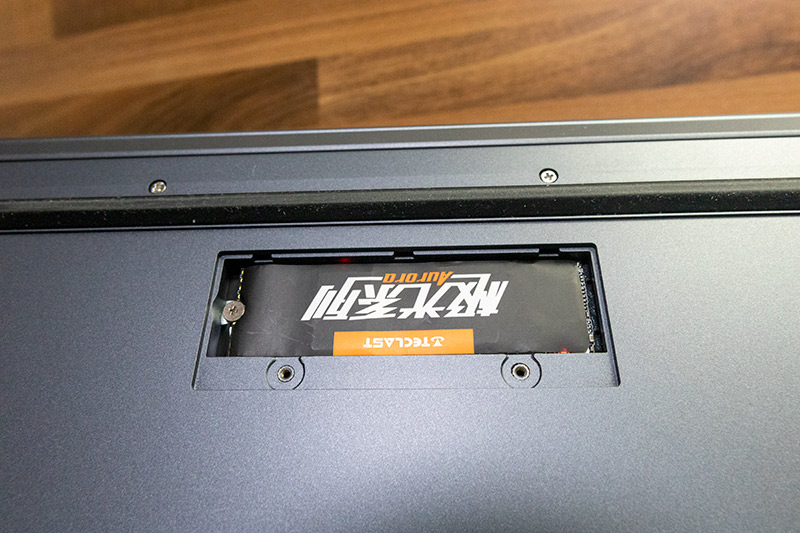 The central unit is the well-established Intel Celeron N4120, known for its boredom, with its four cores, 1,1 GHz basic and 2,60 GHz turbo clock. The cache in this proci is 4 megabytes, the production bandwidth is 14 nanometers, and the power consumption is very low at just 6 watts.
What else do you need to know about it? Arvtech is relatively old, but not very old. It was introduced two and a half years ago, and the machines based on it have been available for about two years. By the way, we are talking about the last member of the N4xxx series, this is already being replaced by the N5xxx, but unfortunately the machines based on it are still a bit expensive. Maybe there will be affordable pieces of these coming during the Christmas season.
In addition to the proci, we get 8 GB of memory, which is of course dual-channel, as is the memory controller in the machine.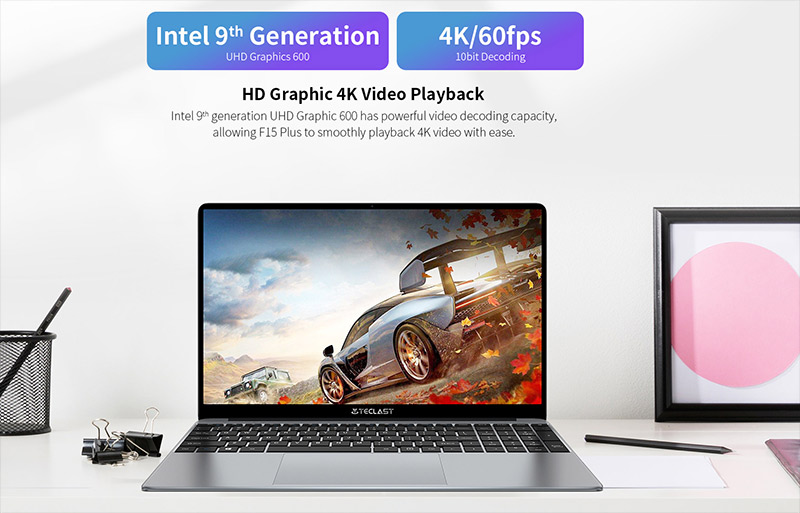 I note here in parentheses that one of my well-informed readers was once held accountable for misleading readers, since with a memory module soldered to the motherboard, these machines cannot be dual-channel. Well, I told him, I'll describe it here, too. The two things have nothing to do with cattle.
The mass storage, as I wrote it on an SSD, is in M.2 format, so it's interchangeable. We have a capacity of 256 GB at the factory. This may seem small and it will be certain who will have it, but myself e.g. I've been using my Xiaomi notebook with so much storage for years and I wouldn't call myself an average user. So, you can get out of this, especially with normal use.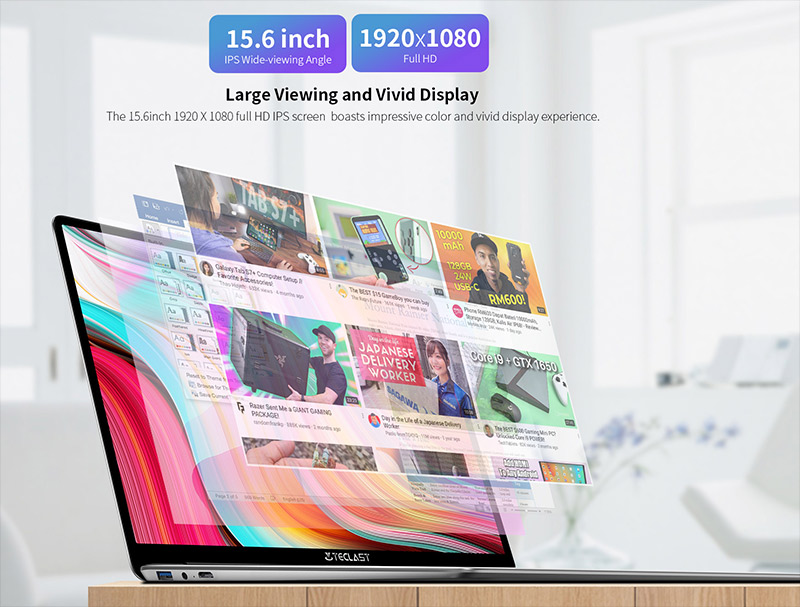 I have already written on the display that it has a diagonal of 15,6 inches. The resolution is, of course, FHD, which is 1920 x 1080 pixels, which means that the aspect ratio is also standard, 16: 9.
I haven't talked about the battery, which has a capacity of 5000 mAh, Wi-Fi, which supports dual-channel and ac, and Bluetooth, which is 4.2. And that's about it, we've taken the hardware out!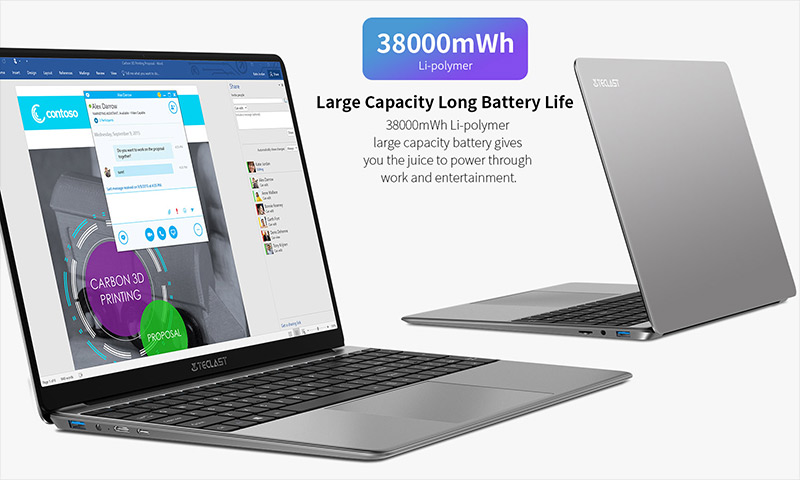 ---
Szoftver
We have Windows 10 Home. The language is English by default, but of course it can be changed to Hungarian. Because the hardware is relatively fresh, Microsoft has allowed us to upgrade to Windows 11 after purchase. That's a little weird, let's say, because the peak procikon a year older can no longer do that.
Basically, I can't write much about Windows, the Home version, I can't do anything new. As its name suggests, it was most developed for home or non-corporate use, it is not possible to enter such a domain. This requires the Pro version, so if you need it, check with your system administrator, as you may need to install new Windows on your computer.
---
Use
Although the central unit is not a nuclear power plant, it will be plenty for most people. Use for tasks such as Microsoft Office, web browsing, email, Facebook, YouTube is perfect.
I won't give you any tips, as there is a free program for the task, but if someone sticks to Photoshop and also has a LEGAL, older version, feel free to snap it into Teclast and tick it off. It won't run, but if you want to edit non-brutal sized TIFFs, it will be usable.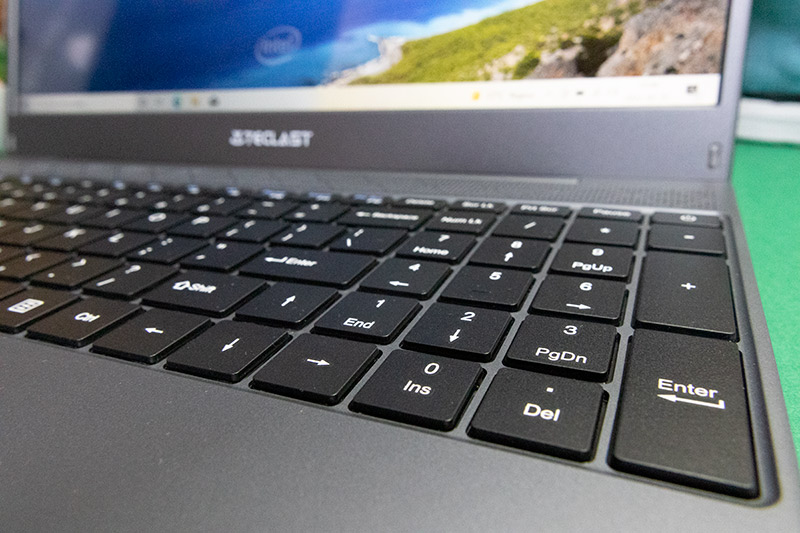 In the case of a notebook, the important question is how much battery power it has and how much battery life is available on a single charge. The 38 Wh battery performed well for me. I was surfing the web, I was on Wi-Fi all the way, I was on YouTube a bit, editing text, doing normal things. Of course, sometimes I left it there for 10-10 minutes when I had a bite or something else, so we could say I used it on average.
Under such conditions, I had 6 hours of available operating time, I think we can take that as an average.
Of course, this time will change in light of what we use the machine for, if we play or do other computationally intensive work all the time, it will be less, but I think 4 hours can still be extracted from it.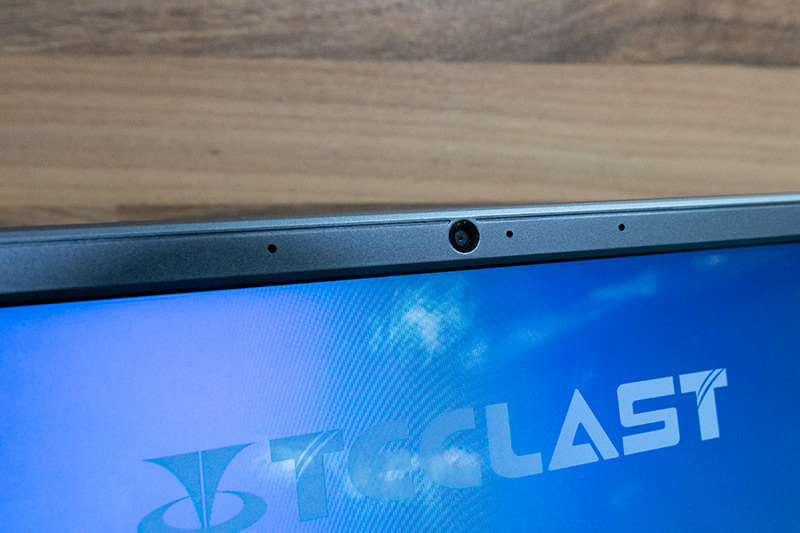 About the speed of the machine, if I wanted to, I couldn't write badly. For the less skilled in hardware, the speed is equal to the CPU spinning at a good high clock speed. Yet the proci itself is only a tiny part of the machine, and while important, a powerful processor also results in a slow machine if e.g. the memory controller is cramped, the memory is low or the storage is slow. In this case, I already have to wait for Windows to load.
In contrast, although it got a weak processor, the Teclast F15 Plus 2 is still lightning fast. To put it another way, it only takes a few seconds for Windows to load. Then how is it? Can a machine with a weak processor be fast?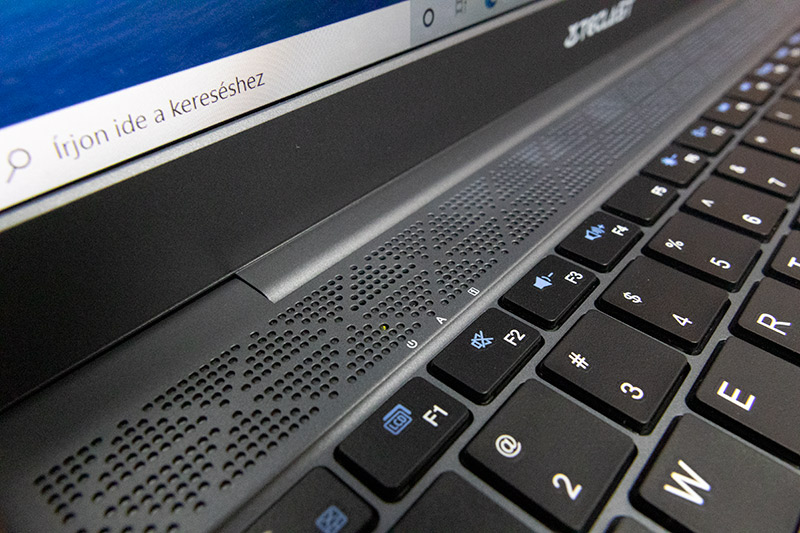 The answer is a word yes, and a little nuanced yes, it can be quick for some activities. Using programs such as the operating system, loading web pages, and programs can be fast. But, at the moment that we need more computing, we run out of disadvantages.
The Celeron N4120 won't be capable of cropping 4K videos, editing lossless, high-resolution images, or working with an Excel spreadsheet with millions of functions. But you can't use it as an Exchange server either, it won't be worth mining a crypt on it, and it won't be suitable for a thousand other things.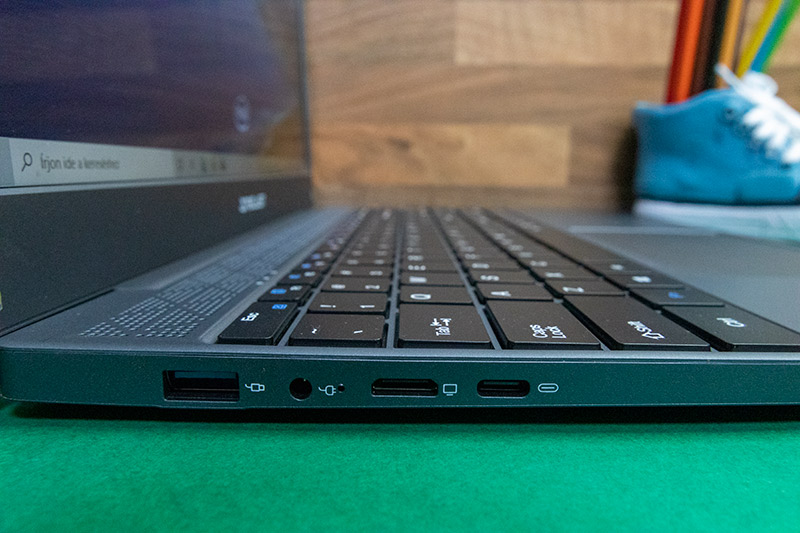 And why did I write this down? Because I reiterate, putting my decades of IT knowledge behind what has been described, that this machine, for a very large portion of people, will be ample in every way. Anyone who doesn't, should make sense to reach deep into their pockets and buy the more expensive machines because they will only suffer.
I can't have a bad word about the other components of the hardware either. The brightness of the colors on the display is adequate, here again I would highlight the thinner than usual side coffees as a positive.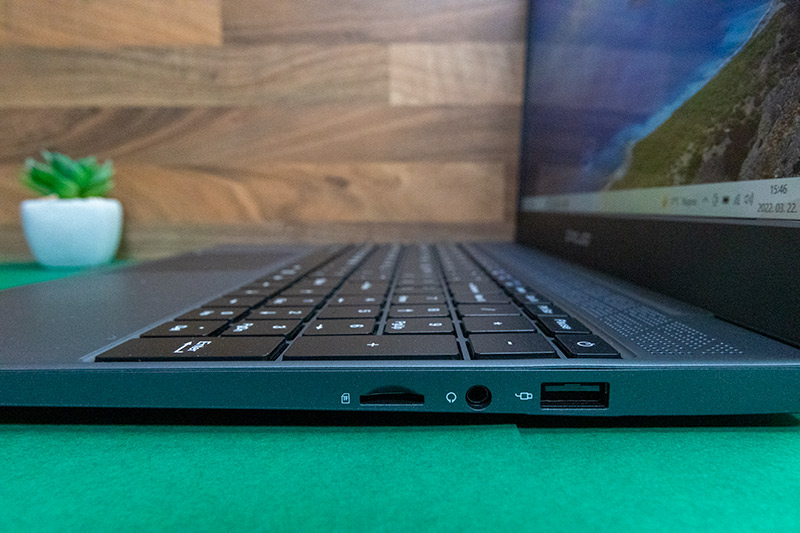 The lid with the display is thin but surprisingly stiff, it doesn't squat, it doesn't feel like it's left in your hand right away when you open it. Anyway, this rigidity applies to the whole house, the manufacturer also points out that the whole thing is made entirely of metal. So, understandably, you don't want to break in two.
If I had to look for weakness, maybe it would be a sound I feel a little below average. The volume is fine, but don't expect a cinematic effect. It's okay to chat, maybe listen to music softly or watch a movie on the couch at home in the evening.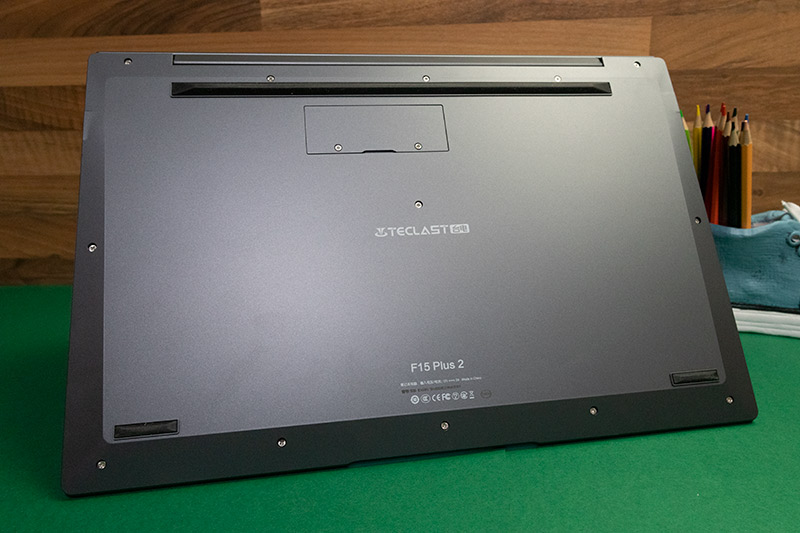 I loved the keyboard. The size and resistance of the buttons are good, as they bounce back from the bottom point when pressed. So, typing is definitely good on it. Touching the touchpad is a bit perhaps uncertain, airy, and it would have been nice to get the multi-finger sensation as well.
---
Conclusion
So what is the conclusion to be drawn?
Teclast has once again put a great machine on the market that, despite its relatively weak hardware, is ample to take on and is perfect for average computer tasks. The exterior is impeccable, the materials used are good, the hardware is modern.
Due to its size, this machine could even be said to be a business notebook (obviously not in the price of another category), as it has everything in it except the strong proc that will make a machine a business. It starts up fast, has a good display, and we get a full-featured keyboard with a numeric part (unfortunately only available in the US).
And in the end, the price. With the coupon code BGHU1914, we can buy the machine from a Czech warehouse for 110 thousand forints. This price includes the cost of transport, VAT and, of course, the cost of customs clearance within the Union, so we do not have to deal with extra costs or additional administration.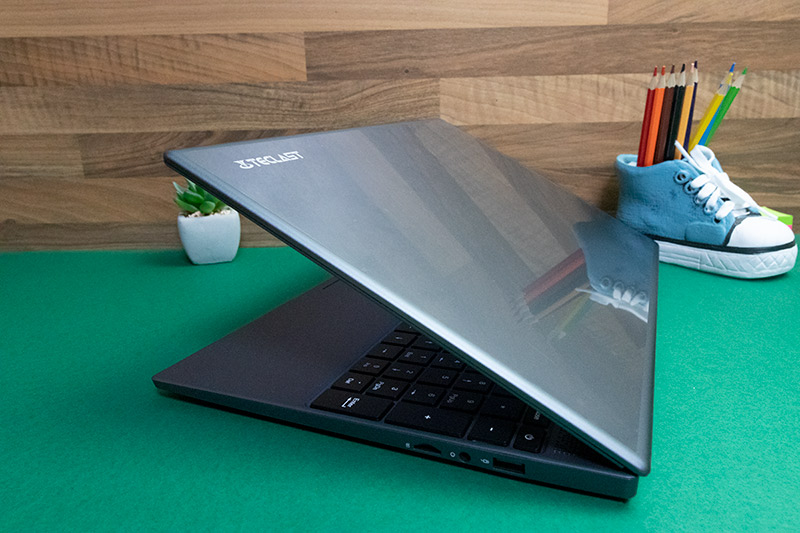 Therefore, the machine is a fair price for 110 thousand forints, as the price of a genuine Windows system is already included in this money.
If you like it and want it for yourself, you can buy it by clicking the link below, and you can use it in about a week.