Tanix TX3 Mini - don't underestimate it!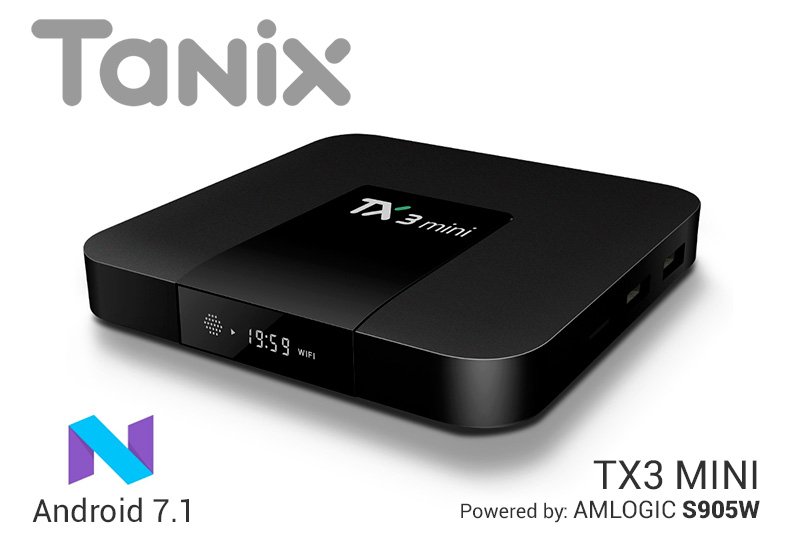 Roughly great power lies in this little box.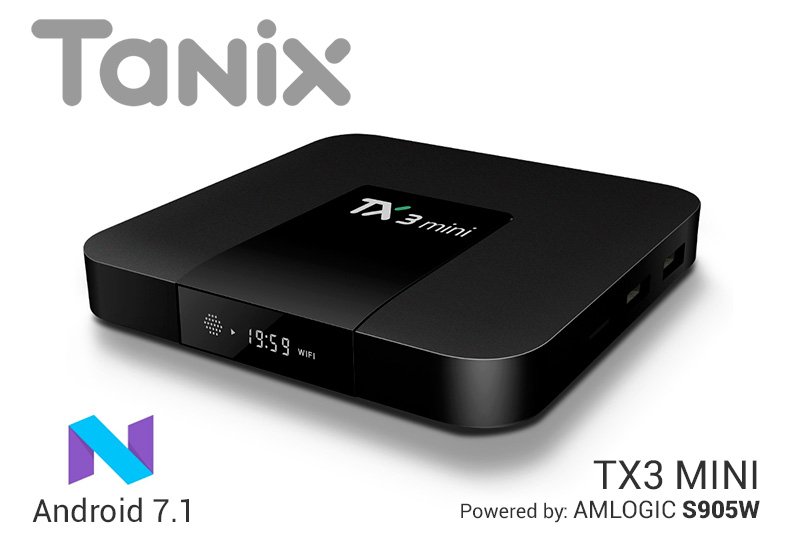 Nowadays, it is no longer a novelty that with the help of an Android TV Box we can turn almost any TV into a real multimedia center, but the Tanix TX3 Mini has still piqued our interest - by the end you will understand why. The Amlogic S905W SoC-based widget runs Android 7.1, has 2GB of internal memory and 16GB of data storage - of course, the latter is expandable. Surprisingly, the cost-effective system chip also handles 4K resolution content, as long as the frame rate does not exceed 30.
The TX3 Mini comes in a matte black box that apparently carries the classic features of cheapening (not too durable, lightweight), but we still think it's pretty flashy. There is no power button on the device, so its operation is connected to the TV, except that everything works according to the classic scheme; We connect via HDMI and then take care of the power supply. At first start-up, you have to go through a five-step configuration, select the system language (unfortunately you can't in Hungarian), then the time zone (important for the display on the front of the device), fine-tuning the image size, internet access, and then a quick tutorial. from the remote control. When we're done with that, we'll already find ourselves at the home screen.
The factory program offer isn't exactly plentiful, it looks something like this: KODI, YouTube player, Play Store, Google Chrome browser, and there are some other system applications. The list of supported formats is shown below:
H.265, AVI, H.264, VC-1, MPEG-2, MPEG-4, DIVD / DIVX, Real8 / 9/10, RM, RMVB, PMP, FLV, MP4, M4V, VOB, WMV, 3GP, MKV
MP1, MP2, MP3, WMA, OGG, AAC, M4A, FLAC, APE, AMR, RA, WAV
JPEG / BMP / GIF / PNG / TIFF
In addition to the built-in wifi antenna, the Tanix TX3 Mini can also access the Internet via the RJ45 port, the other connectors are two USB ports, an HDMI interface and a digital audio output (SPDIF).
The product may be ours from the GearBest EU-5 warehouse for $ 36,99. As mentioned earlier, when ordering from a European warehouse, we will legally avoid paying customs duties and VAT, and delivery will be much faster, so we prefer that.
More information here: Tanix TX3 Mini