September BlitzWolf sales, if even Xiaomi is too expensive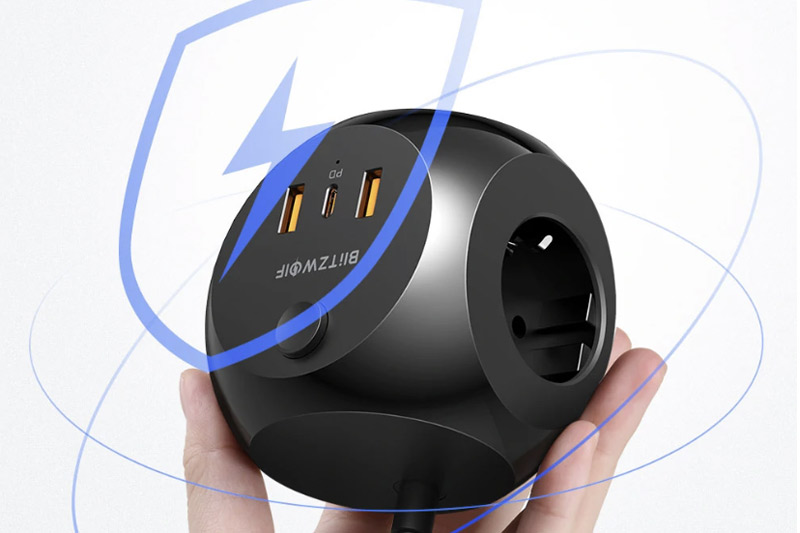 Lots of interesting stuff at affordable prices!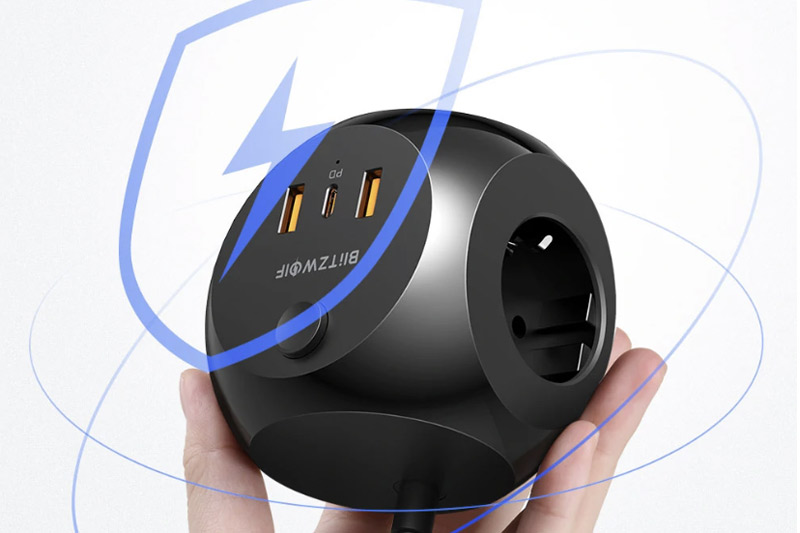 ---
BEVEZETĹ
For the past year and a half, Blitzwolf has become very muscular. Initially the most conquered by its car accessories, chargers, headphones and earphones, the brand is now present in a wide range of areas. Gamer stuff, projectors, home appliances organized into the BlitzHome sub-brand, and I could go on and on.
It's no coincidence that I'm getting more and more Blitzwolf stuff. I no longer bought Xiaom for the second or third air purifier, but there is a Blitzwolf smart light on the ceiling, a Blitzwolf (BlitzHome) coffee maker in the kitchen and a hot-air oven and grill. But Blitzwolf is my desk and car phone holder, my charger, and I have three Blitzwolf chairs and two Blitzwolf tables in my office. But even beyond that, I have at least a dozen BW widgets from the massager to the external battery to one of my lamps used for video.
So for the BlitzWolf adult, prices haven't gone down, feel free to dare to say that it's one, if not the best price-performance brand on the market today, so it's worth counting on!
You will find plenty of promotions in this article, so this will be a long article, make some cold food and drink. Let's see!
All products in this article can be ordered from EU stock (while stocks last), so you do not have to deal with customs clearance, VAT, plus costs!
---
---
All coupon deals are available with daily updates here:
---
I had to include this in the article, because it's only a few weeks old. Bluetooth and wired at the same time, and we can even transfer music to it from a memory card. It also has a microphone, but you can even take it off when you're not using it, so it's out of the way. In addition to using it for normal work or listening to music, it can also be suitable for gamers due to the bass enhancement and the built-in RGB screen.
The price of the headset is now a BHUAAER6H with coupon code only HUF 11 in the Czech warehouse:
---
This is the latest light from BlitzWolf. It is not exceptionally smart, even in the sense of the word that it can be controlled from a phone, because it has quite a lot of functions anyway. We get a remote control, so we can also control it with that. The color temperature can be adjusted, the light intensity can also be adjusted, and it can be turned on and off using the remote control.
We also get two extra features, both for nighttime use. With one, we turn on a timer that turns off the light after 30 seconds, which is enough to make it to the bed. The other is the night light, which operates the lamp at 5 percent power, thus providing a dim light when you wake up at night. Another interesting feature is the memory function, thanks to which the lamp turns on with the same settings as when it was turned off.
It is also interesting that the lamp also has IP54 protection against water and dust, so it is also perfect for outdoor use, such as lighting a terrace or balcony. The price of the lamp is usually lower than the price of a random dumb lamp in Praktiker. Without a coupon, the Czech warehouse price is HUF 10 here:
---
Another lamp, but this one is clearly to be installed in the garden, on the house wall. In today's sale, you get two lamps in one package. Each of these contains 32 LEDs, they also have a motion sensor and a light sensor, and of course they have a battery so that they can light up at night when the sun is not shining.
The price of the two lamps is now only HUF 7791 here:
---
This is again a multi-piece package, in which we get 4 installable smart components at a good price. This one also came from Blitzwolf, it has a Wifi connection, so you don't need a separate HUB to use it. According to the description, it is also capable of monitoring consumption. It can be used with the Blitzwolf smart home application, but it can also be integrated into Amazon Alexa or Google Assistant systems.
According to the description, we can pass 3680 watts of power through it, that is, it can be used up to 16 Amps. Obviously, it can be switched from a phone, but as I wrote above, rules can be created for this as well, which can be used to make it even smarter. It's not an exaggeration, I got a very good price for it, 4 pieces of the Coupon9 only HUF 22 with coupon code, we can buy it from the Czech warehouse here:
---
If you buy one, you'll never have to sit on a cold board again. Plus. There is a bidet function, there is a self-cleaning function, it sterilizes itself with UV light, the seat temperature, water temperature, water jet intensity and position are adjustable, there is a separate wash function for ladies and separate babies, and there is a slightly weird mood in the toilet. The latter ability seems a bit redundant, but the rest is really good! Plus, it looks good, and if guests come, you'll wait for someone to finally go where the kings are on foot.
Obviously I also wrote a test for this, you can read here: WE TESTED - BLITZWOLF SMART TOILET SEAT FOR THE FOOT GUARD
A BGaab039 with coupon code they are asking for 86 money here:
---
I know, I know, another lamp, but let's face it, these days, when we do well to save electricity, it would be a crime to miss out on such a cheap, low-consumption LED lamp. Instead of the usual round shape, it is square. It consumes only 24 watts, so in return it spoils us with a luminous flux of 2200 lumens. It has IP54 protection against water and dust, so it can also be used outdoors. It's also smart in that you can control it with a remote control, you can adjust the brightness, the color temperature, and there is also a night saving mode.
The price of the lamp with the coupon code BGb5ccc3 is only HUF 9400 here:
---
BlitzWolf BW-WS04 smart weather station
Basically, it is no smarter than a better weather station. The capabilities are roughly what we would expect from it. Temperature inside, temperature outside (up to 3 sensors can be connected), air pressure, humidity, forecast, cold weather warning, UV index, alarm and of course color display. These are the main skills.
What makes you smart? Of course, because it has Wi-Fi, so if we connect it to the home network, we can see the temperatures at home remotely, on our phone. This smartness also extends to the fact that we can read the measured values ​​under the Tuya smart home ecosystem.
The price is now a BGPSIERPNIA with coupon code HUF 13 here:
---
The CMM2 is an espresso machine with the standard arm solution. The coffee must be placed in a strainer and the strainer in the strainer. It can cook one or two servings at a time. If you want to make really good coffee, you might want to get a coffee grinder along with it, but of course you can also buy better quality ground bread, you won't shoot it with it either. In addition to the quality of the coffee, you can vary the taste and creaminess of the final product by compressing the coffee cake in a filter.
Of course, like I said, the point of this coffee maker is not that you can experiment with coffee for hours, days, but that you can make creamy, frothy, delicious coffee in a matter of seconds. He also has the knowledge to do so. Precise thermometer sensor so that the water temperature is always in the ideal range of 92-95 degrees and a maximum pressure of 20 bar, which is really only typical of more expensive machines.
Well, I won't expand on the word any further, read my article and watch my video about the machine: ITALIAN CAFE IN THE KITCHEN? BLITZWOLF COFFEE MAKING TEST
Of course, we can buy it from a Czech warehouse BGd3cfc0 with coupon code the price is HUF 32 here:
---
This is one of Blitzwolf's smallest projectors. I dare to recommend it mostly to those who are just getting to know home cinema and don't want to spend too much on it. The resolution is HD, the luminous flux is 2800 lumens, there is a built-in speaker, and the keystone correction can be adjusted vertically. The diagonal of the projected image can reach 300 col, we can also mirror our phone screen onto it. So this little machine is basically fine.
Fortunately, I had the opportunity to try it, I also wrote a test about it, which you can read here, unfortunately, since the article was written, the dollar-forint exchange rate has deteriorated a bit: BLITZWOLF PROJECTOR FOR HUF 25 - WILL YOUR FAMILY LOVE IT?
The projector is a BGZAFG you can buy it for HUF 31 with a coupon code here:
---
Blitzwolf offers more and more portable, battery-powered speakers. Based on these tests, they are not bad. There are quite small ones, but there are also bigger ones, like the WA5, which can squeeze out no less than 100 watts of power. It is not small in size, of course it cannot be said to be the size of a mountain, because then it would not be possible to carry it comfortably. The weight of a little more than one and a half kilos is accompanied by a dimension of 260 x 106 x 86 millimeters.
There are three active speakers in the speaker, of which the middle one is a mature, 25 mm woofer. The music can be sent via the Bluetooth 5.0 connection or via a cable, with the built-in 5000 mAh battery, the operating time is 12 hours at 50 percent volume.
The price of the speaker is a BG4ae6fb with coupon code now HUF 32 here:
---
Due to its price, this earphone can be one of the stars of today's article, since its price does not reach HUF 6000. Nevertheless, it is not a bad piece, as it has a large, comfortable, huge 53 mm membrane, and its impedance is 32 Ω ±10%. Since this is a gamer headset, it also has a microphone, and we even get RGB lights.
All in all, these are great entry-level gaming headphones, but of course you can listen to music or use them for watching movies, because the large membrane moves the right amount of air for dynamic sound.
Use to purchase BG42793e coupon code at the link below and you can add it to your cart for HUF 5740:
---
Switchable distributors are useful things, as we can cut off the power to all devices plugged into them with the push of a button. This way we also save a little on electricity. The distributor called PC1 is quite new, with a total of 6 connectors. Of these, 3 standard EU plug, 230 volt sockets, two USB-A connectors with QC3.0 fast charging and one USB TYpe-C connector with PD compatibility. In other words, we can make three from one outlet and charge anything from the device, from Android devices to devices with the Apple logo.
There is no coupon for this, but you can order it from the Czech warehouse for HUF 8600 with free delivery by clicking on the link:
---
The Blitzwolf AirAux series is getting bigger and bigger. So far, they have packed in very good stuff under the new brand name, and this habit has not changed with the AA-SAR3 set either. In the field of soundbars, Blitzwolf didn't start the business today, quite a few types have already fallen out of their hands, but perhaps this current package is the most serious of them all. According to the description, both the tube and the subwoofer are 60 watts, thus adding up to the 120 watts mentioned in the name. According to the description, we can send sound to the set in quite a few ways, including Bluetooth, AUX, HDMI(ARC), OPT and USB.
I tried the stuff, wrote a test, and have been using it ever since. You can find the article here: THIS IS A GREAT HIT NOW - AIRAUX AA-SAR3 SOUNDBAR TEST
And why was it included in this selection? Only because it is available again from the Czech warehouse and because there is a coupon that gives us a really good price. Use the BG003bdc or the BG8738f2 coupon code, with which the price of the set will be ~5000 HUF cheaper, so you can add it to the cart for HUF 36 here:
---
Currently, 32 and 64 GB pieces are available from the Polish warehouse. As the name suggests, they have a USB 3.0 interface, which means that the write, read and transfer speeds will be fine. That's pretty much all I can say about it, and that the 32GB version is a BG1f8cdd with a coupon code it costs only HUF 2400 here:
---
His name has all the important qualities in it. Thanks to the built-in 3600 mAh battery, we are not connected to an electrical outlet. The color temperature of the LED lamp can be adjusted in three stages, between 3000-4000-5000 kelvins, but of course the brightness can also be adjusted. The plus is that you can go together for a bit, so you can take it with you for fishing, camping or wherever you want.
The price of the lamp is a BGa5e582 with coupon code HUF 15 here:
---
CONCLUSION
By the end again the usual things! If you want to buy cheap, join our Facebook group because there are no coupons we can't find!
We are waiting for you on our YouTube channel with a lot of video tests and live broadcasts, check out the tried and tested products on the go!
At the time of writing, all products can be ordered from the EU warehouse (CZ, PL, ES or FR). Pay attention, if you run out of products from the EU warehouse, the link will automatically jump to the Chinese warehouse.
If you order from a Chinese warehouse, use the EU Priority Line shipping method, Banggood will say this is also duty free for arrivals after July 1st. For sure, you can calculate on a secure basis that you will have to pay the 399 HUF customs clearance fee when ordering from China!