Roborock S8 - the new Xiaomi robot vacuum cleaner debuts with huge suction power
Roborock S8, the manufacturer's newest vacuum cleaner, is being presented to the world today.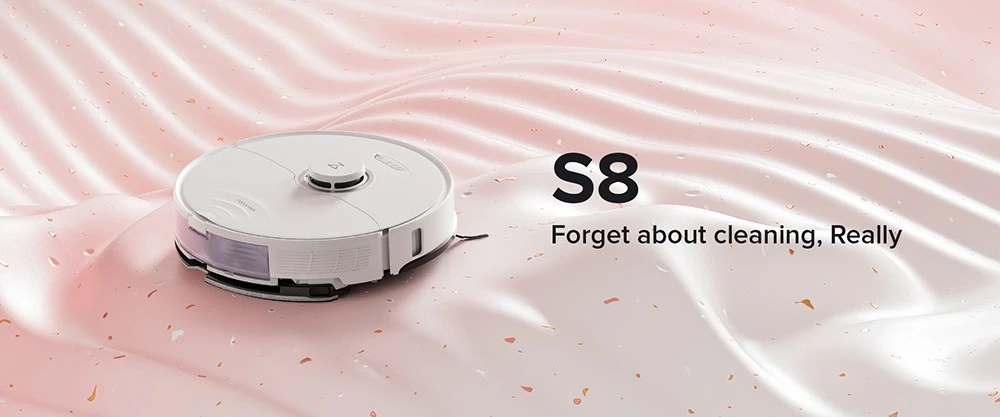 The Roborock S8 is a real top-of-the-line robot vacuum cleaner with many advanced functions. The improved version of Roborock S7 has a suction power of 6000 Pa (HyperForce®), so it easily sucks up all dirt and dust, reaching even the smallest particles lying deep in the carpet. The reactive 3D obstacle avoidance system uses 3D structured light and infrared imaging to identify and avoid potential sources of danger, such as phone charger cords or thick, smelly brown piles produced by your dog.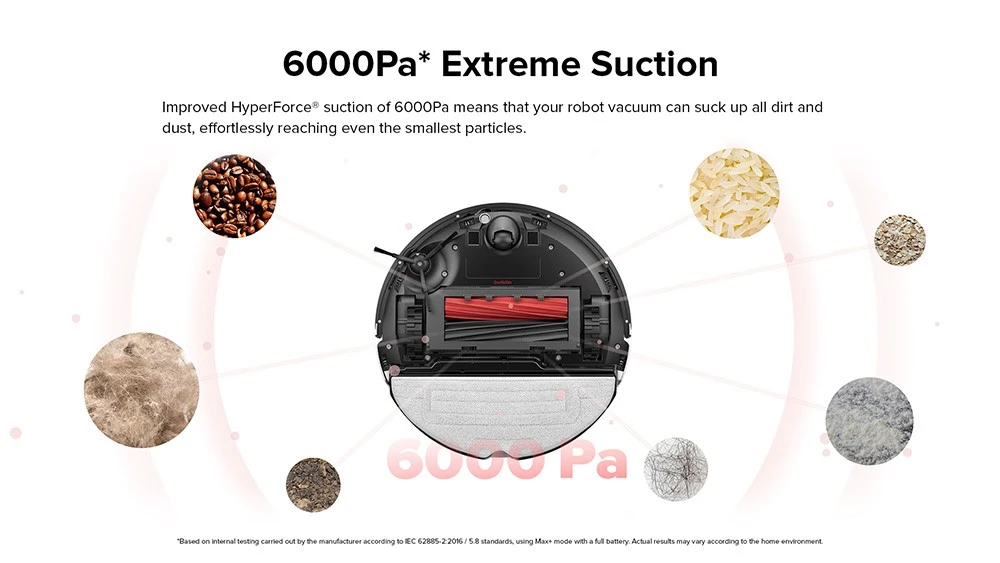 One of the outstanding features of the Roborock S8 is the VibraRise® mopping system. It uses sonic vibration technology, which provides 3000 vibrations per minute and more than 6N of mopping pressure. An additional feature is that the mop module can be raised up to 5 mm from the floor. The new double rubber brush called DuoRoller improves vacuuming as it effectively removes dirt and easily sweeps away fur and hair.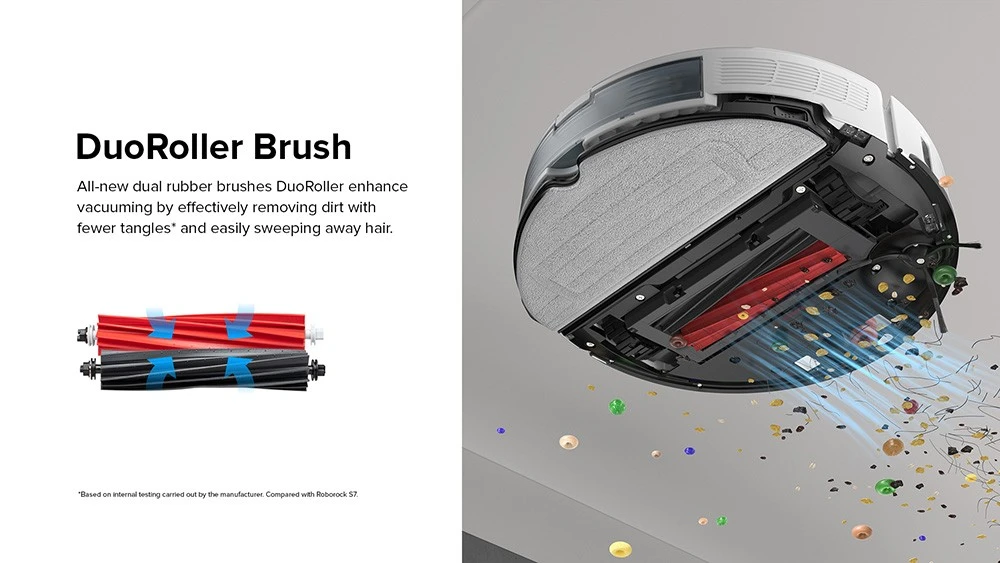 Roborock S8 is also equipped with PreciSense® LiDAR navigation and No-Go-Zones technology. The PreciSense® LiDAR navigation system creates detailed maps to find the optimal route for cleaning, so dirt can't escape. The robot vacuum cleaner automatically recognizes the places where the machine can get stuck, and suggests No-Go Zones for these, where it would be dangerous to enter even with a Hungarian passport.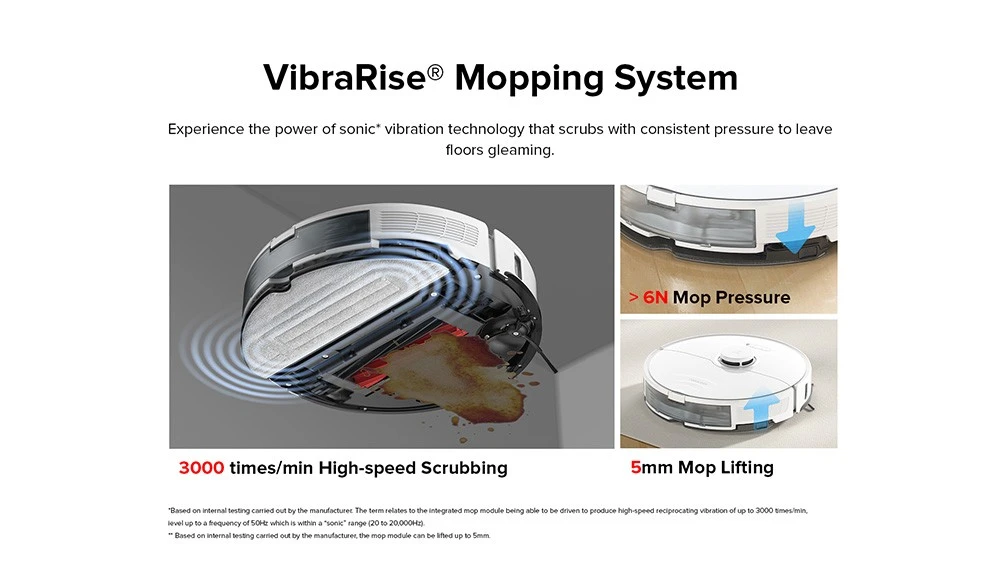 Another notable feature of the Roborock S8 is the carpet cleaning system. With the Carpet Boost+ mode, the robot vacuum can detect when it is in a carpeted area and automatically increase the suction power to remove dirt, dust and crumbs stuck in the carpets. Another good feature is that when carpet is detected, the machine automatically raises the MOP, since it does not have to wash the carpet.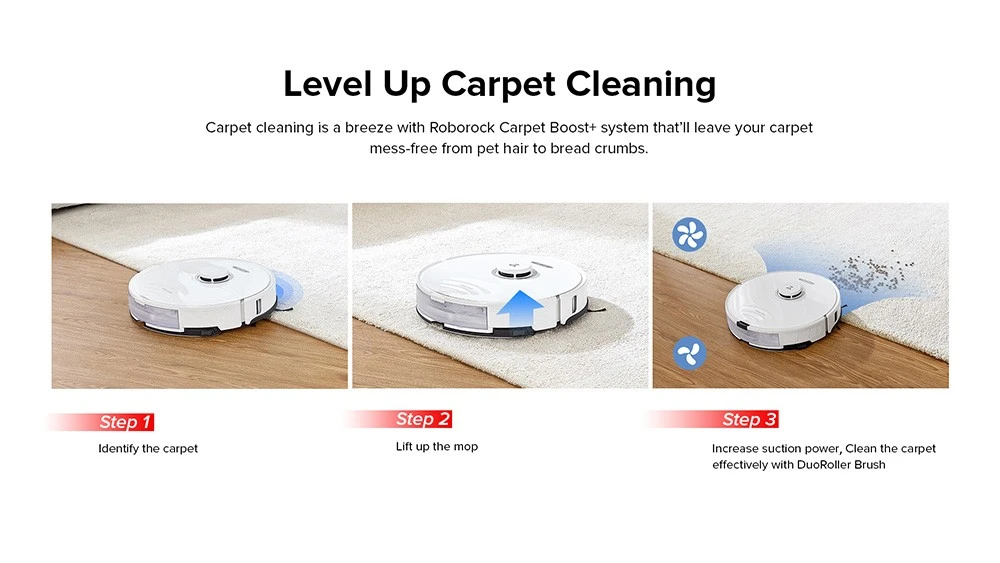 In the Roborock application, you can also draw invisible walls to block off certain areas. With the multi-level 3D mapping system, you can accurately build a virtual copy of your house and add furniture and other virtual objects (not NFTs) virtually. The robot vacuum cleaner can recognize the different levels of your home (it supports up to four floors), and all you have to do is place the robot on that floor, it will quickly find out where it is and start cleaning.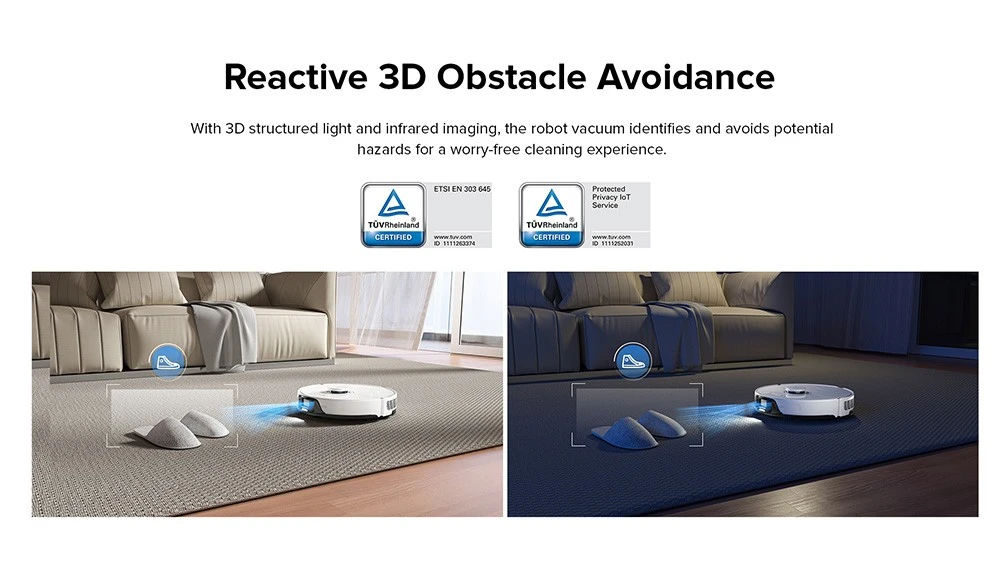 Roborock S8 also offers individual cleaning routines, so you can decide when the robot vacuum cleaner cleans. You can clean by following individually specified cleaning schedules, so you can set routines for certain areas of the house regularly or at times of need. You can also save on electricity if you want, since you can choose off-peak times for charging (if you have a solar panel and no balance, then the period when the solar panel produces) to save on electricity costs.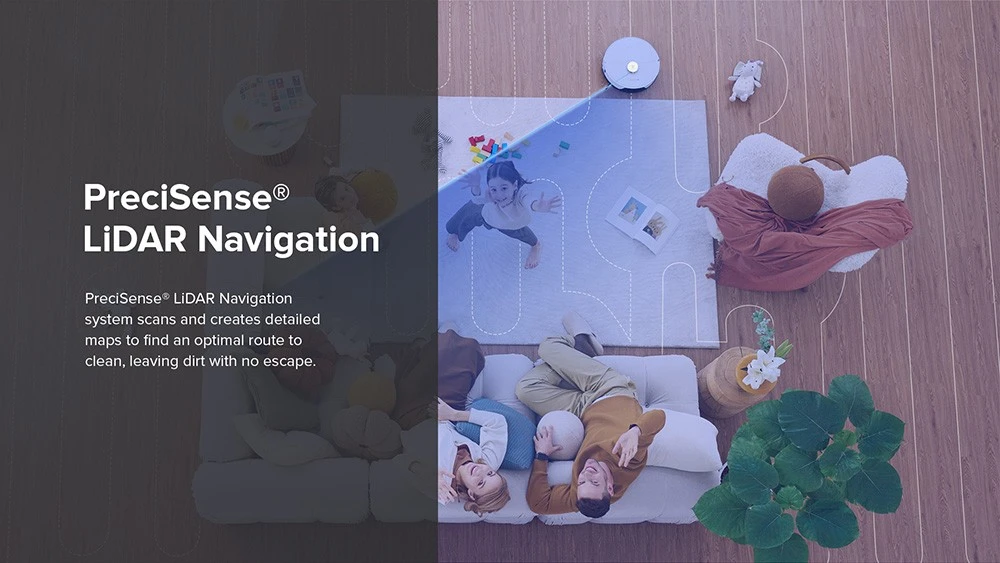 In terms of hardware and design, Roborock S8 features AI obstacle detection, 3D structured light obstacle avoidance system, sonic vibration mopping, automatic lifting mopping, ultrasonic carpet detection, floating all-rubber brush, simultaneous vacuuming and mopping, pressure mopping, electronic water tank, with carpet sensor mode, detachable main brush, dynamic speed side brush, mop console sensor and sliding mop.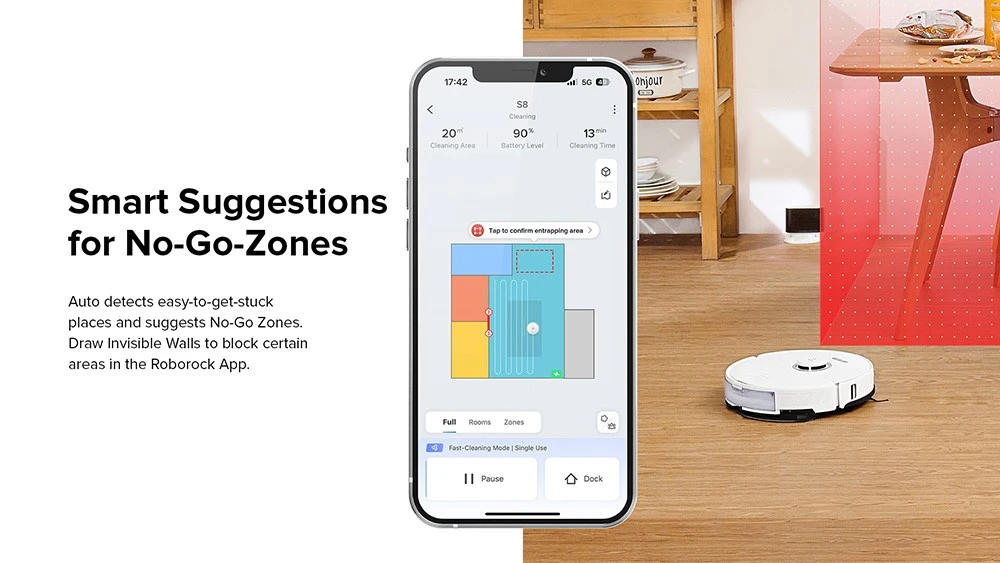 Roborock S8 software features include customizable room cleaning, multi-level mapping (up to four levels), room naming, selective room cleaning, zone cleaning, real-time mapping, high-precision map, map save, invisible walls and no -go zones. The robot vacuum cleaner also features dynamic Z-shaped cleaning patterns, no-mopping zones, cleaning path display, mopping path display, carpet display, carpet treatment options, deep cleaning mode, voice control, automatic refill and low water level reminder.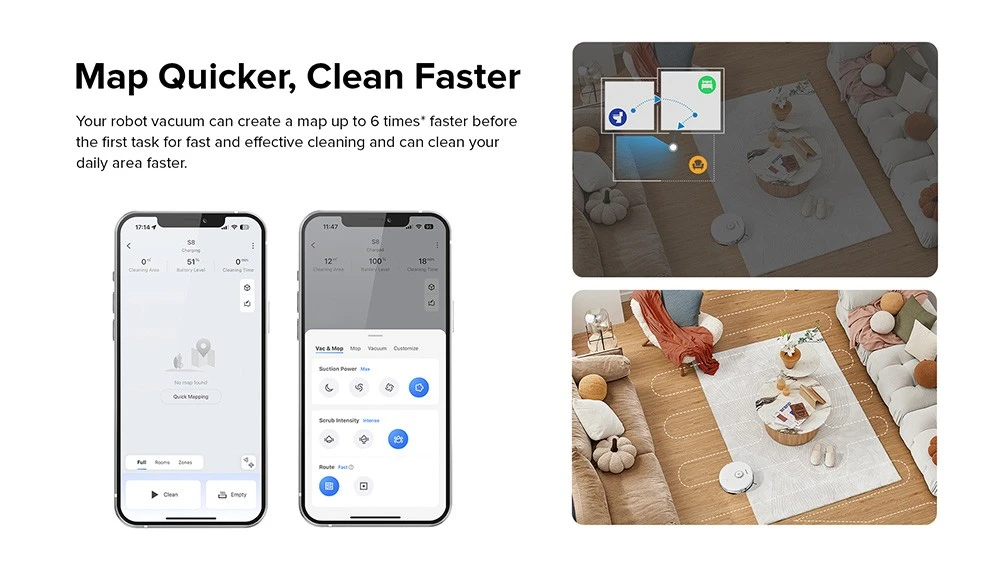 The Roborock S8 robot vacuum cleaner is available in white, the dust collection capacity is 400 ml, the water tank capacity is 300 ml, and the battery capacity is 5200 mAh. Its maximum suction power is 6000Pa, its maximum vacuuming area with one charge is 300 square meters, and its maximum mopping area is also 200 square meters. The charging time of the robot vacuum cleaner is less than six hours and it can pass obstacles up to 2 cm. The noise level in balanced mode is 68,5 dB.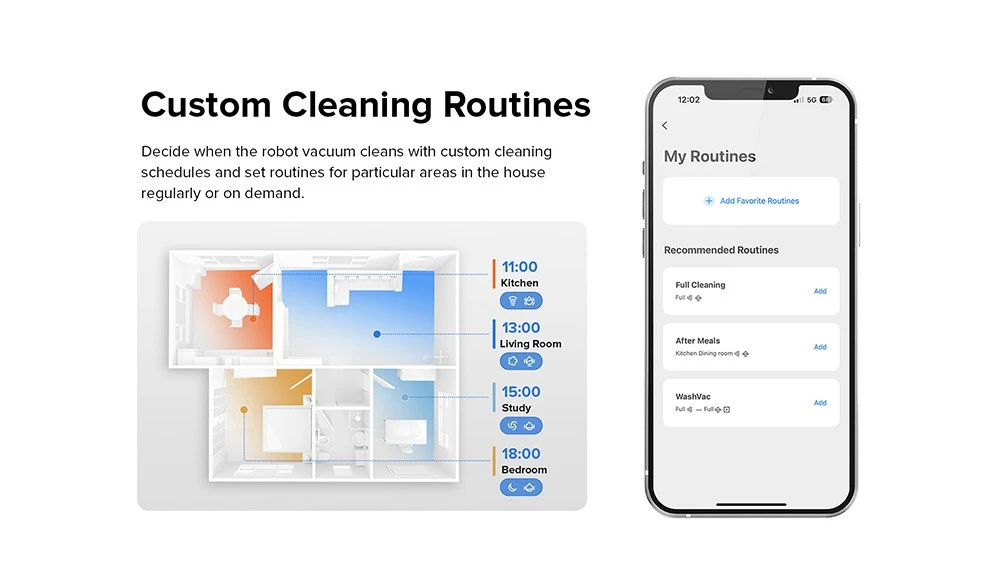 Overall, the roborock S8 is a cost-effective robotic vacuum cleaner equipped with the most modern technologies. Despite the high suction power and useful ability, it remained relatively cheap. Of course, roborock is a company that manufactures high-end devices, so its machines are not the cheapest either, but I think that the 217 HUF recommended in the introductory offer is still not too high.

If you'd like one of these for yourself, hit it up in the next few days. Delivery takes place from the EU warehouse, from:
Description
Basic data
Brand: Roborock
Type: Robot vacuum cleaner
Model: S8
Color: White
Description
Basic informations:
Navigation: LDS
Path planning: LDS laser + 3D structured light
max. Suction power: 6000 Pa
Power: 69 W
Dust container Capacity: 400 ml
Water tank Capacity: 300 ml
Max. operating time: 180 minutes
Battery: 5200 mAh
Max. vacuuming area: 300 square meters
Max. mopping area: 200 square meters
Noise: 68,5 dB
Cliff sensors: 6
Mop Vibration Frequency: Up to 3000 cycles/min
Filtering efficiency: E11Hardware and design:
AI Obstacle Detection: YES
3D structured lightweight obstacle avoidance system: YES
Vibrating cleaning: YES
Automatic mopping: YES
Carpet detection: Ultrasonic
Floating Full Rubber Brush: YES
Simultaneous vacuuming and mopping: YES
pressure washing: YES
Water tank: YES
Carpet cleaning method: YES
Detachable main brush: YES
Dynamic Speed ​​Side Brush: YES
Soft rubber insert: YES
Wiper console sensor sensor: YES
Slide-in Mop: YES

Software:
Customizable room cleaning: YES
Multi-level mapping: 4 levels
Room name: YES
Selective room cleaning: YES
Zone cleaning: YES
Real-time mapping: YES
High precision map: YES
Map save: YES
Invisible walls and no-go zones: YES
Dynamic Z-shaped cleaning patterns: YES
No mopping zones: YES
Show cleaning route: YES
Show mopping path: YES Carpet
display: YES
Carpet treatment options: YES
Deep cleaning mode: YES
Voice control: YES
Automatic upload: YES
Low water level Reminder level: YES

Weight and size
Robot (including mop): 4,8 kg
Package weight: 6,9 kg
Robot size (L x W x H): 353 x 350 x 96,5 mm
Package size (L x W x H): 445 x 397 x 137 mm
Package contents
1 x robot vacuum cleaner
1 x charging dock
1 x power adapter
1 x mop stand
1 x mop
1 x user manual