Cheap Chinese notebooks for home work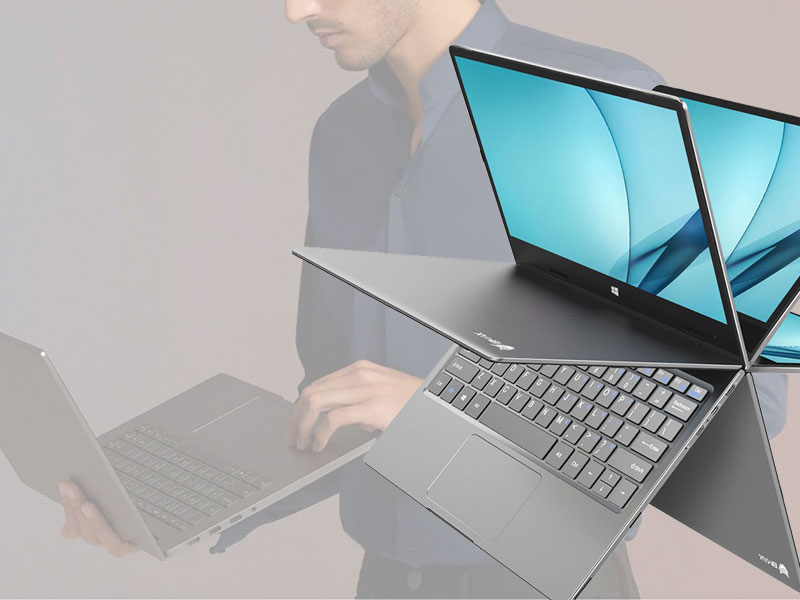 You can order your notebook from a European warehouse in a week.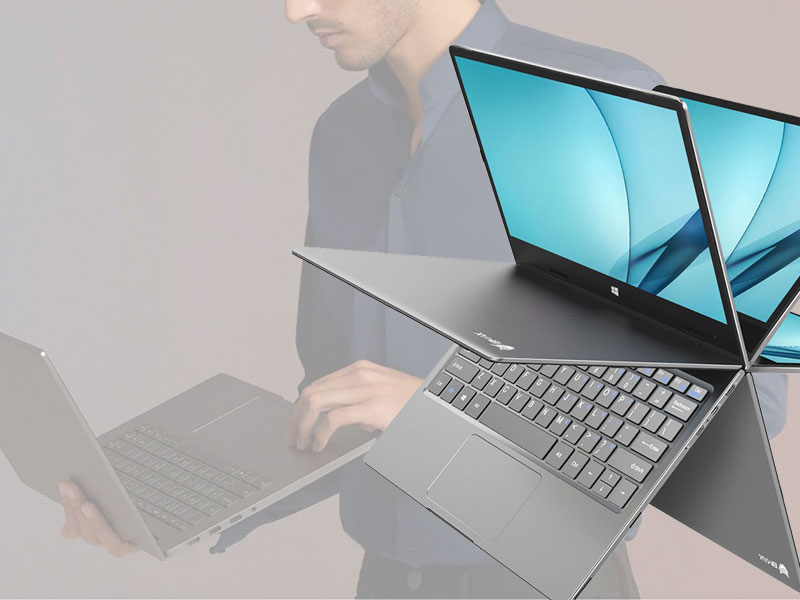 ---
Introductory
Since it turned out that kindergartens and schools were closing, and since a lot of people had their workplaces as their homes, many people had asked me if I could offer them a cheap laptop. Laptops had to meet two conditions, one to be able to do normal office work and to arrive as quickly as possible. Fortunately, there are solutions to both conditions, as there are already EU warehouses, from where the ordered machine arrives in as little as a week, on the other hand, if not in very large numbers, we also find a portable computer in them.
These machines, with some exaggeration and with a few exceptions, are built on a hoe. It's not buffalo, but it's a very economical Intel processor, relatively large and fast memory, and in most cases quite large, and again just fast storage. These machines are called Ultrabooks. They're thin, lightweight, have pretty good battery life, so they stand their ground in everyday life.
There are small ones with an 11-inch screen, but also large ones with a screen size of 14-15 inches. There are some that are traditional notebooks, but there are some that have a fully reversible, touch-sensitive display, so you can even use it as a tablet.
So the hardware (and the software, Windows 10) is the same in most cases, there will be only minimal differences in capabilities and, of course, the manufacturers will also be different. These are very good value for money machines, but they have a feature that should not be overlooked. In return for the low price, we'll be forced to either get used to the American-layout keyboard (not impossible, I've been working on a Xiaomi notebook for two years, I'm writing this article on this as well) or we will have to put a sticker on it with accented characters. Luckily, it's a penny edition, plus you can already get really good quality ones that can stay in place for years after we've glued them on.
So, read the list below with the above in mind. Let's start with him!
---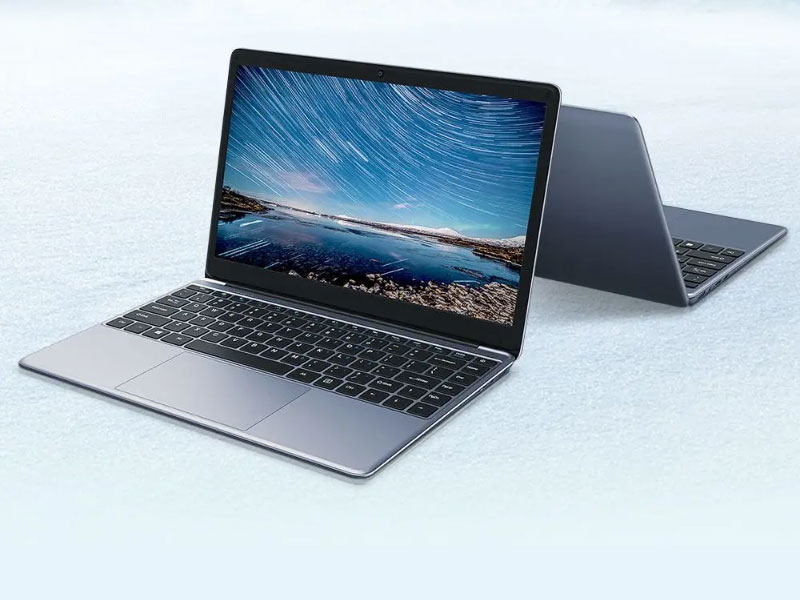 Chuwi's machine is the cheapest on today's list, not coincidentally, it's the weakest of them all. Of course, this is not so weak that it does not meet the conditions described above, as neither the Intel Atom x5-E8000 processor, nor the 4 GB of memory, nor the 64 GB of storage is outstanding. Fortunately, the latter is expandable, the machine has got an m.2 port into which we can insert an SSD drive, up to 1 TB of capacity.
The machine is completely normal in all other respects anyway. It features a fully aluminum housing, a 14-inch full HD display, ac standard wifi and 4.0 Bluetooth. It tells quite a lot about the quality that based on the 75 text evaluations available in the store, he collected an average of 5 points out of 4,94 points.
The price of the machine is a BGCW6CZ with a coupon code only HUF 57, delivery from the Czech warehouse is free. Of course, it is also true here that you will receive it quickly, and also because, as the warehouse is within the EU, neither additional customs duties nor VAT will be charged to your wallet. Buy here:
---
The Bmax is a typical notebook with a fairly large 15-inch display. This machine has more memory and storage, and a slightly more powerful processor. The Intel N4100 unit is popular among Chinese ultrabook manufacturers because, in my own experience, it is perfectly suitable for work or play at home, but it is also economical indefinitely. It has a base range of 1,1 GHz, but can boost itself to 2,4 GHz if needed.
This machine already has 8GB of memory and the storage is a 128GB SSD, which is a usable amount by default. Sure, we won't be able to put dozens of movies on it, but if we don't want to be fully installed with all sorts of flinc flanc programs, that may be enough. If that weren't enough, it's no problem, because it also has a standard M.2 socket, which means that we can also put a larger capacity SSD drive in it.
The price of the machine is fortunately quite friendly, a AFfbG10 with coupon code with free delivery from the Czech warehouse HUF 78. You can buy it here:
---
The second machine of the Bmx, in terms of interior it could be almost a twin brother of the previous machine, but it could not be more different from the outside. Of course, this is also a portable machine, but the Y11 is not a simple notebook, but a rear-facing, fold-out display machine that can be used in tablet mode, and we can even add an active pen. That is, this machine can be used as a notebook, but even as a simple notebook when we need it.
In the machine, the CPU is an even better Intel Gemini Lake N4120 than the previous one, combined with the Intel UHD Graphics 600 graphics accelerator, 8GB of LPDDR4 RAM, and 256GB of SSD storage. The loading of programs and the start of the operating system are lightning fast. the Machine is both small and light, weighing just 1 kilogram, so it's a blood-rushing machine.
Due to the small size and tablet mode, the price is a bit higher, a 7d18f7 with a coupon code round 100 thousand forints. However, if you have already bought in the store and have redeemable points after your purchases, the price can be reduced to HUF 85! Buy from the Czech warehouse, it will be with you quickly!
---
Here is the third and last Bmax machine. I would have regretted omitting it from the article because it is also a pretty good piece, as are my co-brands. With us, at home, a fourth kind of Bmax serves, we also love it very much, so in my own experience, the goods are well worth it.
The MAxbook X14 is also a traditional noti. The central unit, the more familiar Intel N4100, has 8 GB of memory and 256 GB of storage here. This amount is really enough for all normal tasks. That's all I have in my own Xiaomi notebook, and slowly, after two years of use, there's plenty of room left on it. Of course, there are extreme cases, but according to the description, the built-in container can be expanded for this as well, so no para! I also mentioned the customer experience on the first machine of the list, well, here, too, the quality is outstanding based on the reviews, as the machine currently has 5 points out of the maximum 4,98 points!
The price of the Bmax Maxbook X14 is a 7d18f7 with a coupon code 107 thousand forints, but if you have points, you should redeem them here, because you can bring them up to 90 thousand forints from here:
---
Finally, I would like to bring to your attention a completely different category of notebooks. Unfortunately, there will be no coupons for this, the price is much higher than the previous machines, but since I am a happy owner of Xiaomi Notebook myself, and since I love my machine, I decided to put it on the list.
Xiaomi's machines represent the real premium category - goods should be judged accordingly. When I chose my own, the machines of a similar category, capability, available at home, cost about 150 thousand forints more, and this is a big enough price difference for a person to sacrifice the keyboard with Hungarian accented letters, especially that I type about 80 percent blindly.
Xiaomi's machine features an Intel Core i5 processor, 8GB of memory, 256GB of storage and an NVIDIA GeForce MX250 dedicated video card, and a quality Harman sound system. Pre-installed (true Chinese, but can be explained) Windows 10 operating system is installed on it. This machine is no longer just suitable for office work. I also do graphics work on my own machine, which is a year older and equipped with a true Core i7 proci, I also cut video, that is, it is a completely different category.
Unfortunately, the price of the machine really reflects its quality, but we know what's good, it costs money, even if it's manufactured by Xiaomi. The price of the Xiaomi Laptop Pro from the Czech warehouse is now 285 thousand forints, and you can buy it here:
---
Closing Remarks
That would have been today's recommendation, I hope it was to your liking, and if you've been thinking about getting a portable machine, I could help. Thus, at the end of the article, I offer you two more references. On these pages, our favorite stores offer our recommended products against the coronavirus, but not only the usual masks, but also, for example, non-contact soap dispensers, various sterilizing and disinfecting machines, and even a lot of gadgets that are simply suddenly overgrown with their own. they are recommended for spending free time in our apartment. You can find these pages here:
If you need help making a purchase or simply want to buy cheaper, join our Facebook group, because there is no coupon we can't find!
If you would like to find a coupon for yourself, visit and post our favorite coupon search page:
More notebook articles on our site