Cheap and economical Blitzwolf ceiling lights test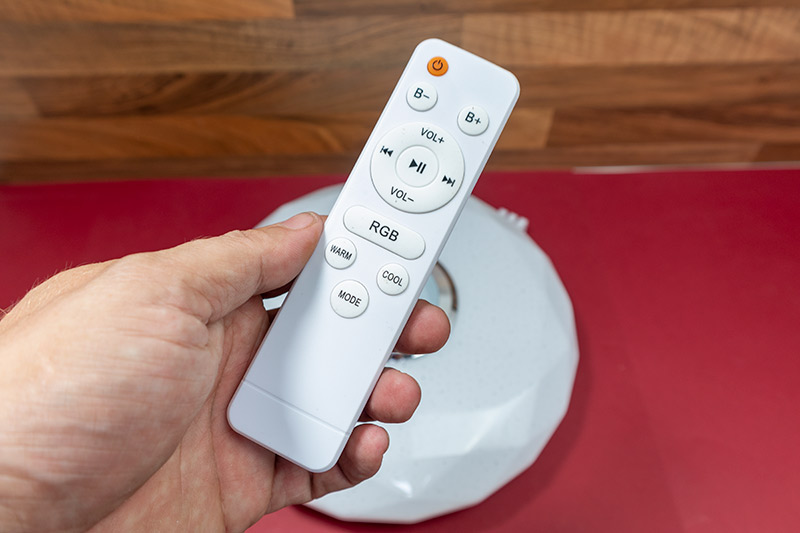 They are not only cheap, they are also very smart!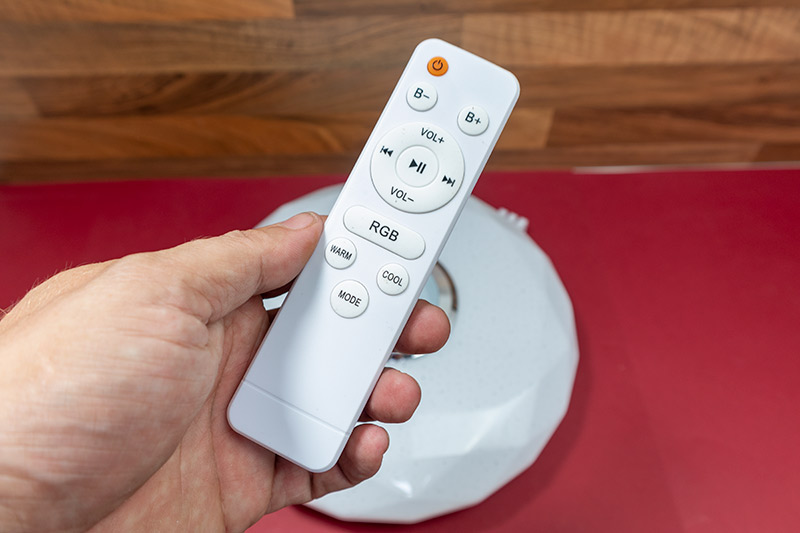 ---
Introductory
Those who read my articles may have gotten used to the fact that I try to write about tools and gadgets that I myself use or would use. In many cases, I write about products that I have bought myself, so I can report on my experiences firsthand.
Although it's a good idea for an article like this, if I can write savings in the title, I'd be lying if I said that's why I bought them. I simply needed two lights, one that I will mount under the terrace, which means it will be outside, and one that I will mount on one of the ceilings of the apartment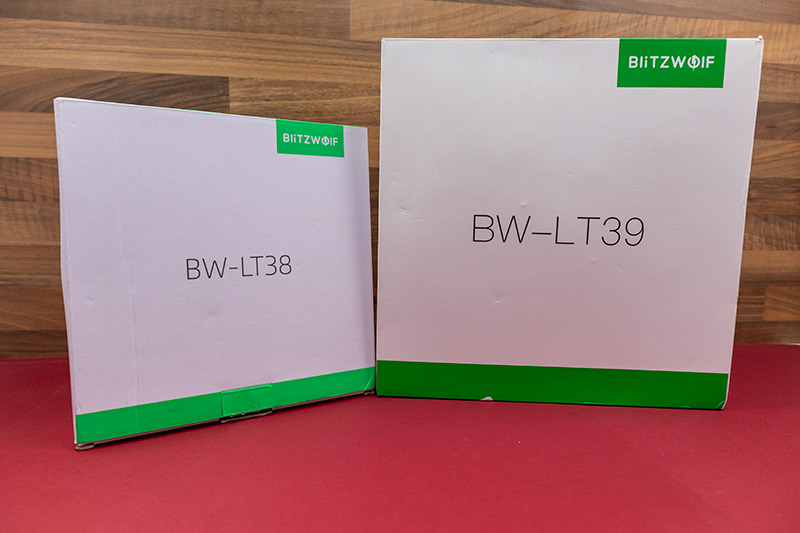 use.
It was obvious that I was looking for something that was at least a little smart, because I'm used to good things and I like to adjust the color temperature and brightness myself. Unfortunately, I fell on my face several times with a lamp bought in a domestic store, which seemed to have a good light in the store, but at home it was too cold or too hot, it was impossible to stop it.
So my choice fell on BlitzWolf again, because I like their ports. They are cheap and know a lot.
---
I'll start with the simpler part, this is the one I installed under the patio, this light has been lighting the garage entrance for a few weeks. Of course, it can not only be used outdoors, although the IP54 water and dust protection makes it predestined for this.
Of course, I also considered the price for this lamp, and the purchase price under 10 was a strong reason for my decision. For that kind of money, you get a lamp with roughly the same power, but a dumb lamp, which may have some kind of cleverness, and the brightness is lower there. so
almost unbeatable for knowledge and strength.
Well, what does he know? Its power is 24 watts, which means it won't eat your pants even at full brightness. A total of 32 SMD LEDs provide the light, including cold and warm light. The total brightness (luminous flux) of the lamp is 2200 lumens.
From the various types of LEDs, you can already guess that in addition to the intensity of the light, the temperature can also be set, namely between 3000 and 6500 Kelvin. The light fixture itself is not large anyway, its diameter is 23 cm and its weight is only 480 grams. For this reason, if you do not want to use it as a terrace lamp, it will be suitable for smaller bedrooms, wardrobes, and restrooms.
Installing the lamp is easy. We screw on a metal strap with two screws, then we attach the light fixture to the metal with two more screws. Of course, the cable still needs to be plugged into the screwless chocolate, but that's all the installation, there's nothing else.
It is also easy to use. You can switch it on with a simple wall switch or use the remote control included in the package. This light is smart in that it can remember the setting with which we turned it off, and it starts lighting with this setting when we turn it on. Of course, this is true even if we used the remote control - even if we used the light switch.
With the remote control, of course, we can control all the settings, so we can adjust the brightness and the temperature of the light remotely, and we can turn on the night mode, when it lights up economically at only 5 percent of the total power and turns off automatically after 30 seconds. So it's a walk-on-toilet mode.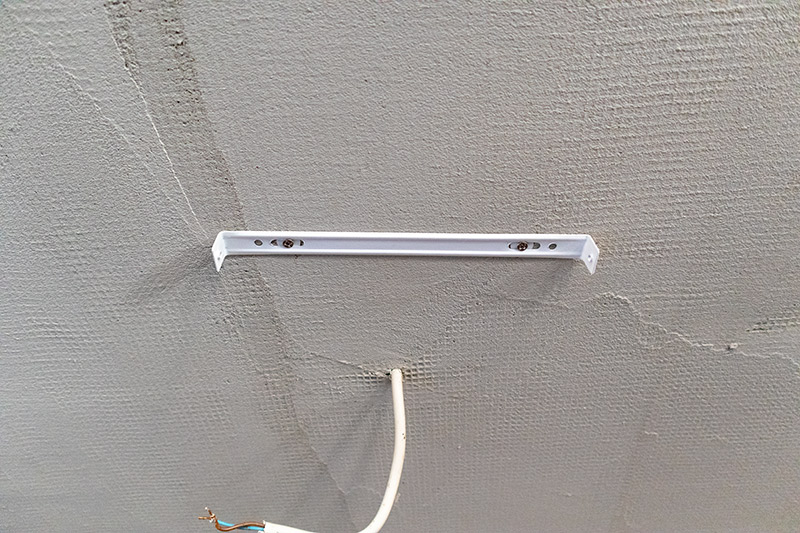 Overall, this lamp does everything I need. With its 24 watts, the light is already strong enough, so e.g. I can also work under my small workshop table in the evening, as long as the temperature allows. What I really like is that if it's not needed, I can turn off the brightness, in which case the consumption will of course also decrease.
If you need such a lamp, you can order it from a Czech warehouse for HUF 9400 at the link below.
---
The second lamp knows a little more than the first, which is why it is HUF 4000 more expensive, but you will see that so much extra money for so much extra knowledge does not make anyone cry.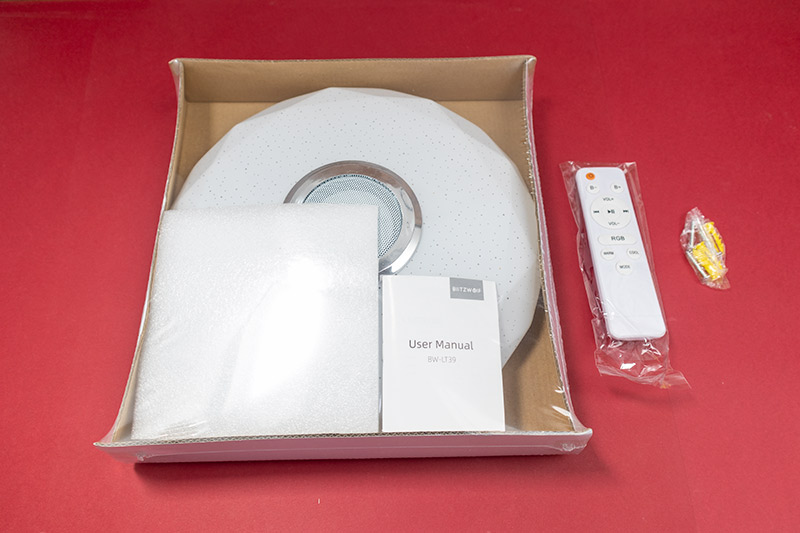 The BlitzWolf BW-LT39 is really a smart light, because it can be controlled not only from a remote control, but also from our phone. In addition to the many good features, there are also two bad ones, of course, I will also report on them, but first let's see the knowledge!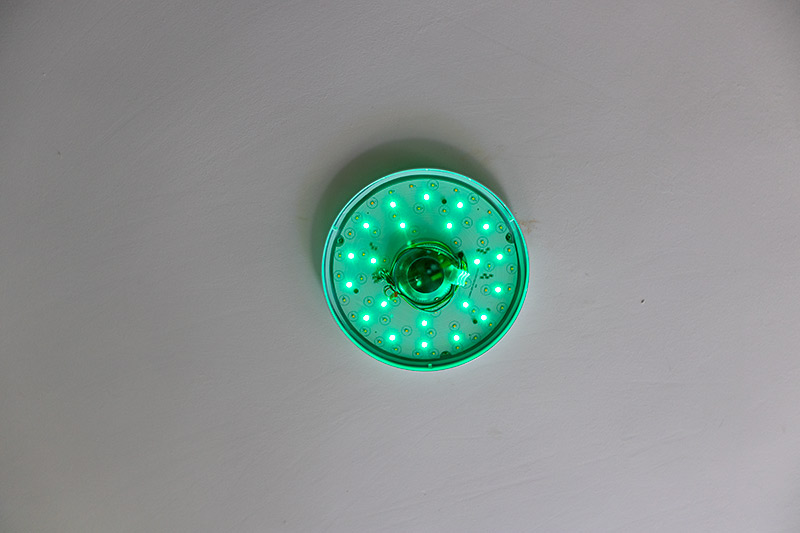 This lamp is also 24 watts, its brightness and color temperature can also be adjusted. For the latter, a value between 2700 and 6500 kelvin was given. What is interesting is that this lamp is not able to shine with plain white light, because the panel in it also has colored (RGB) LEDs. In other words, in addition to white light, all kinds of other colors can be set.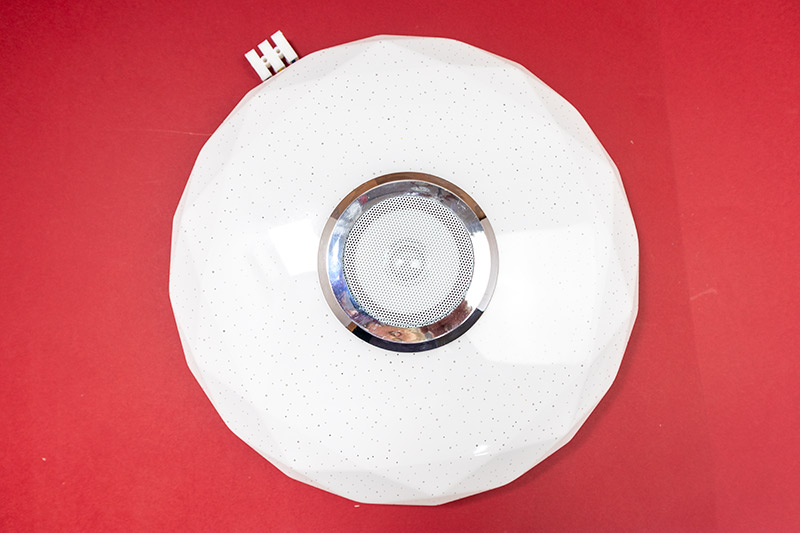 Another interesting thing is that the lamp also has a built-in Bluetooth radio, through which you can not only control it from your mobile phone, but also send music to the speaker in the lamp.
This is related to the fact that, unusually for a lamp, the remote control not only contains settings related to light, but also to sound, i.e. you can skip the tracks, start or stop the music, and adjust the volume.
In addition to the infinitely adjustable color temperature, we also get pre-set profiles, which can be switched with the Mode button. It can be cool white, warm white or naturally light. It is particularly interesting that various pre-set profiles for colored light are also available from the mobile app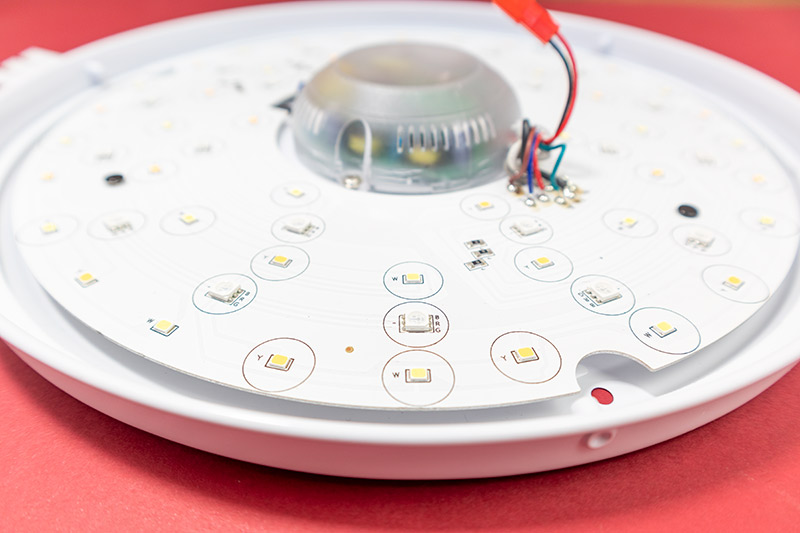 After many good qualities, there are two bad ones.
One is that although the lamp runs under the BlitzWolf brand name, you don't need to download the BlitzWolf smart home app, but one called iLink. There's nothing wrong with the program, it's easy to use, but we can't fit the lamp into our BlitzWolf smart home system. It doesn't cause any particular problems, especially if you don't use a BlitzWolf smart home system.
The second is that the cable with which we connect it is hanging outside the light fixture, at the end of which is the quick clip, into which the string coming from the ceiling must be tied. This is an idiotic thing, because the connector does not fit between the ceiling and the lamp, so we have to take it off and reconnect it inside the lamp cover. Here, however, the space is quite small, so there is a bit of bundling before we can arrange all the cables neatly.
This lamp has the same brightness as the first, but it is larger (28 cm), so it doesn't look silly even in medium-sized rooms. The hood is minimally shimmery, that is to say, the outgoing light creates a shimmering effect. It's not harsh, it won't make the lamp tacky.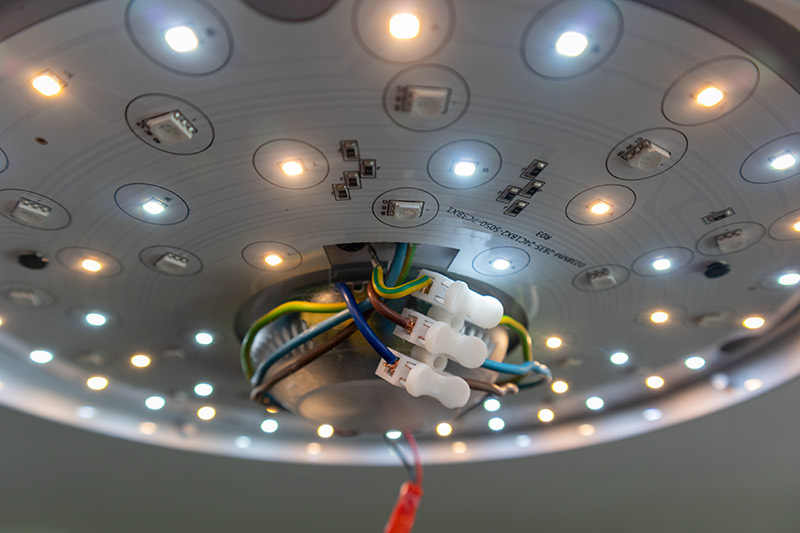 Overall, it fulfilled what I expected from it, the brightness is good, the limits of adjustability are also completely good, and strangely enough, it even sounds quite tolerable. It also has a remote control, but that's the one I'll probably end up shoving in the bottom of a drawer. However, it doesn't hurt to harm if there is, maybe someone else will get this instead of the phone.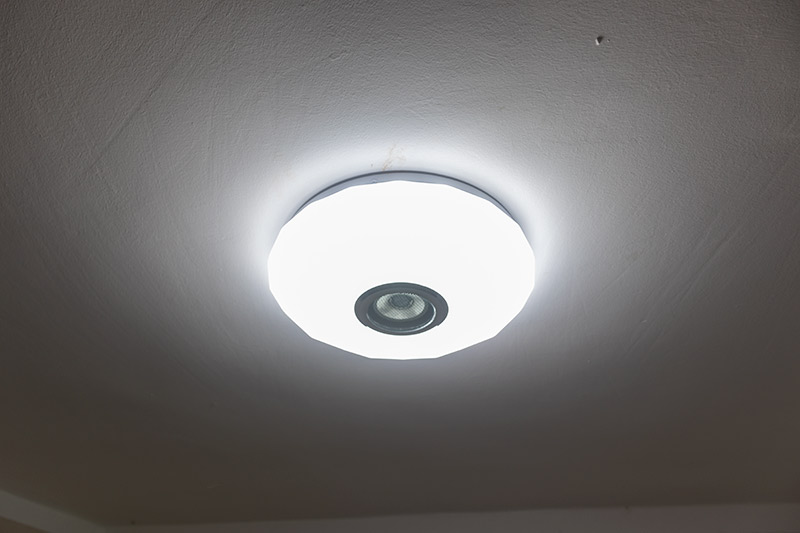 If you liked the lamp, now the BG59fa1f can be purchased with a coupon code from the Czech warehouse for HUF 13 by clicking on the link below.
---
Finally, one more lamp that I didn't buy, but has a place in this article. This lamp is completely identical to the first one, the only difference is that the first one is round and this one is square. So the form is different.
The number of LEDs is the same, the brightness is the same, the power is the same, it also has a remote control, and the brightness and color temperature can be adjusted. If you prefer a square design, then a Bg5ccc3 You can buy it from the Czech warehouse for HUF 9400 with a coupon code by clicking on the link below: