N-one NPad Air - a test of the 10-inch tablet of the champion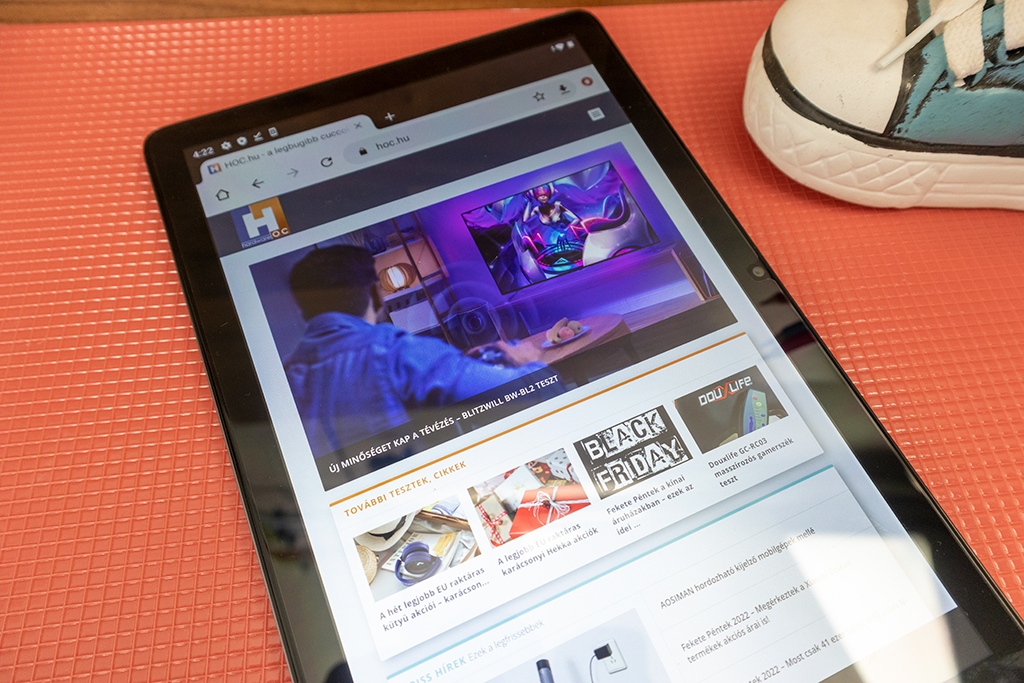 They ask a surprisingly low price in exchange for a lot of knowledge, but how do they do it?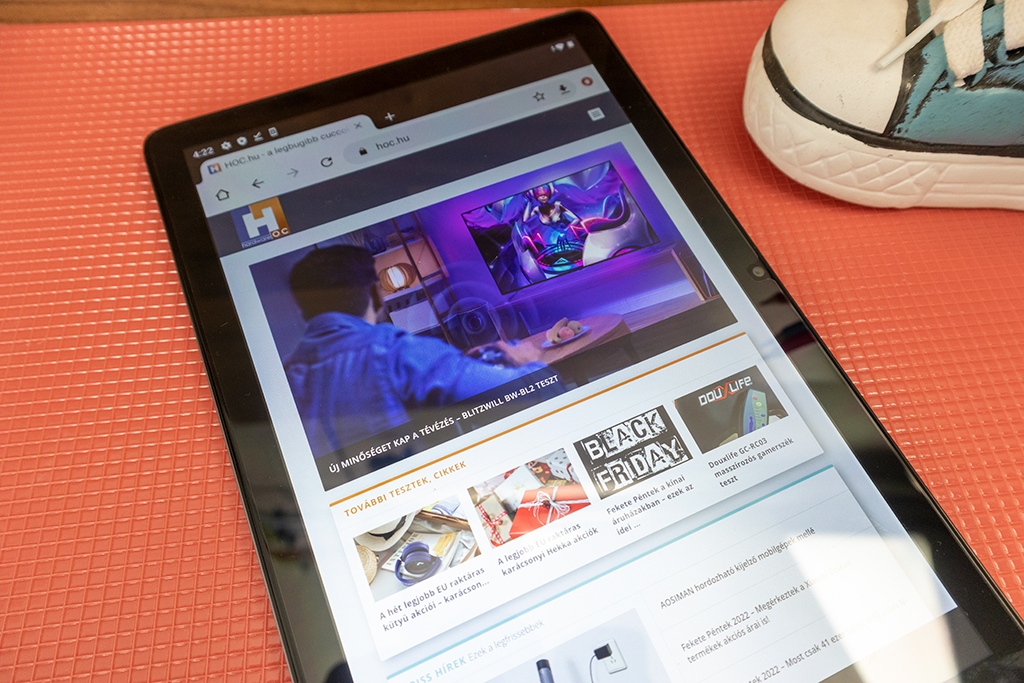 ---
Introductory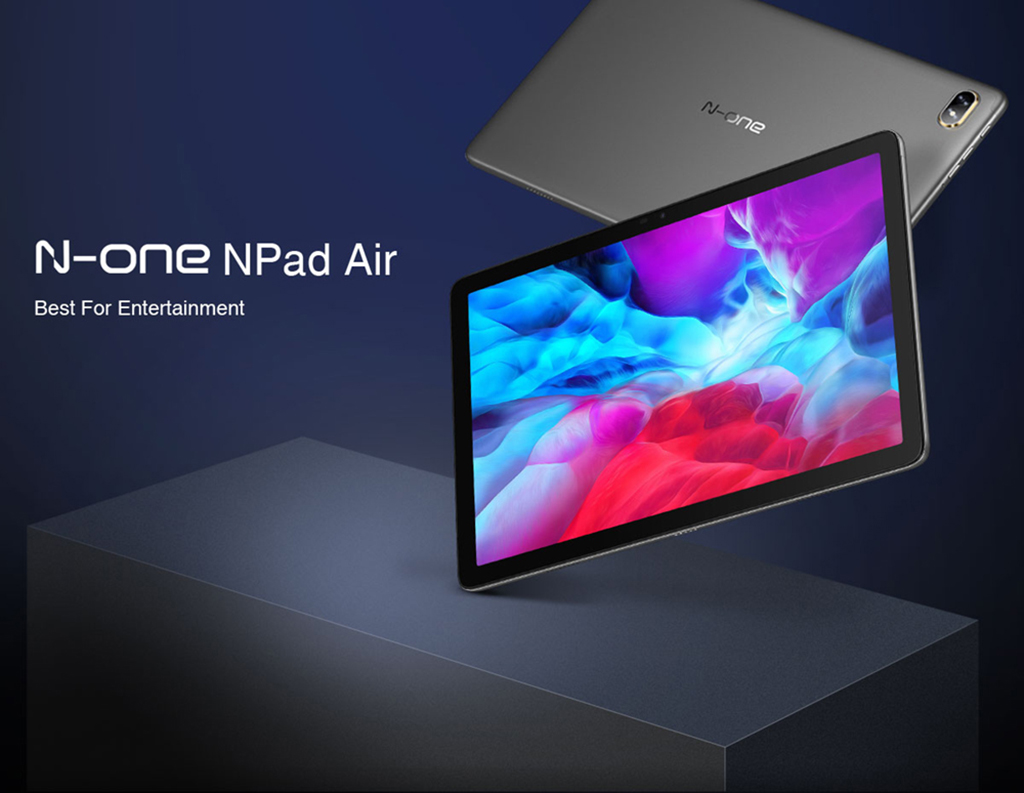 I first heard about the manufacturer N-one at the end of summer, in autumn, precisely in connection with this tablet. I got my head around it because it somehow seemed too cheap in the end-of-summer lineup, and that immediately made it interesting to me. Finally, I decided to get one for a test, to see what can be put together at the bottom of the Chinese tablet range today.
I'll shoot the joke, surprisingly good!
---
Packaging, accessories, exterior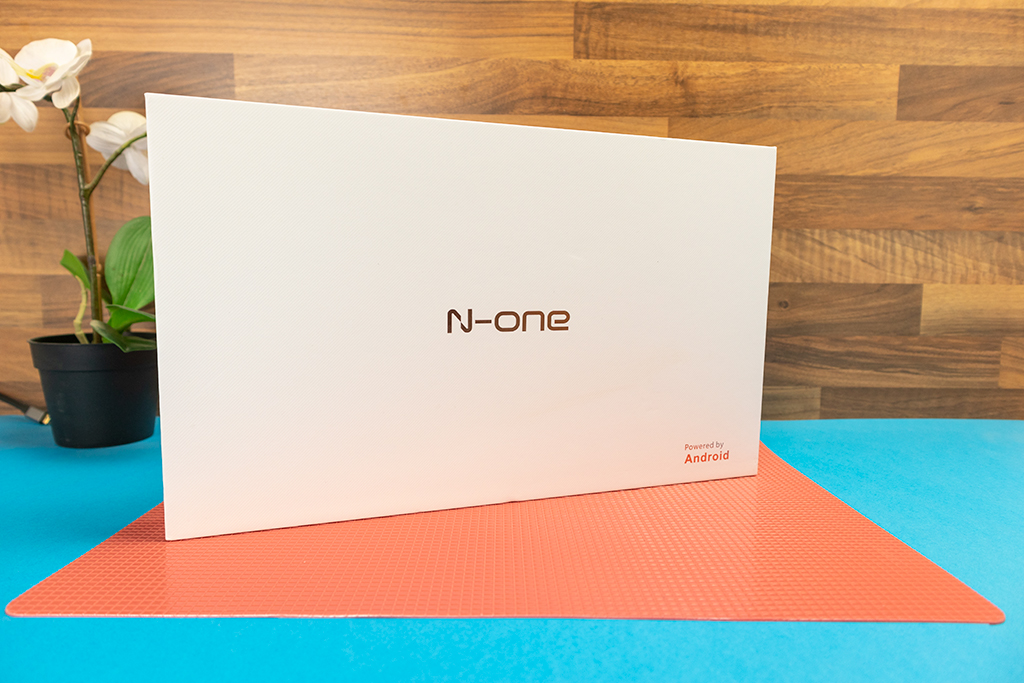 I will quickly throw the less important information under a big hat, everyone is curious about the end of the article anyway.
So the box is of pleasant quality, but nothing extra. The white color suggests some kind of elegance, but I don't know how much of this goes to the machine yet, but I will find out soon.
Opening the carton, we find the many accessories in good order, which in this case are a charging cable (Type-C), a 10-watt charger, a SIM pin and a description. Everything we'll need, but not an inch more. We can also call the cheaper film glued to the display an accessory, it's good to start with, but I can tell you from experience that it will soon be full of scratches, so it's worth looking at something sensible.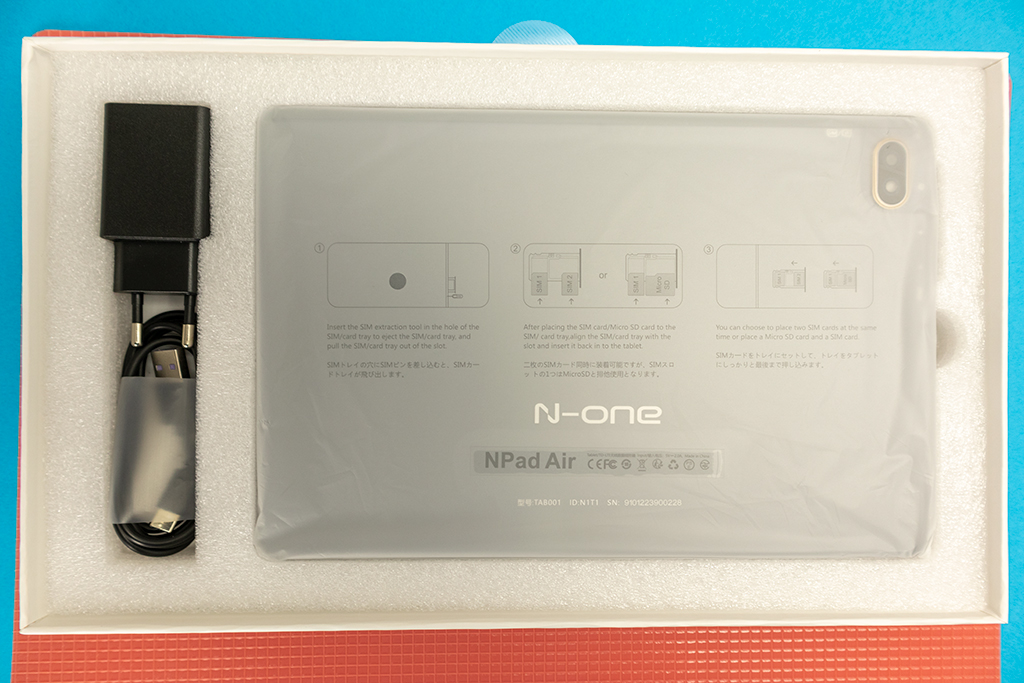 This won't be too difficult anyway, because the display doesn't have rounded edges, and its size is completely normal, so you can use a thousand and one kinds of foils.
Taking the machine out of the box, the first thing that stands out is that the back panel is metal, and with that the machine starts up well for me. On the back, the camera with a flash has been moved to an island, on the side facing the camera we find the buttons, the USB connector, and the headphone jack on the top corner. Next to the earpiece opening is the SIM card tray.
The back panel itself is rather puritanical, at least from the point of view that it is completely uniform, there is not a single design element, a small break, or the use of several materials. It looks simple, yet normal, and the aluminum backplate does not at all give the impression of a penny, which I expected anyway.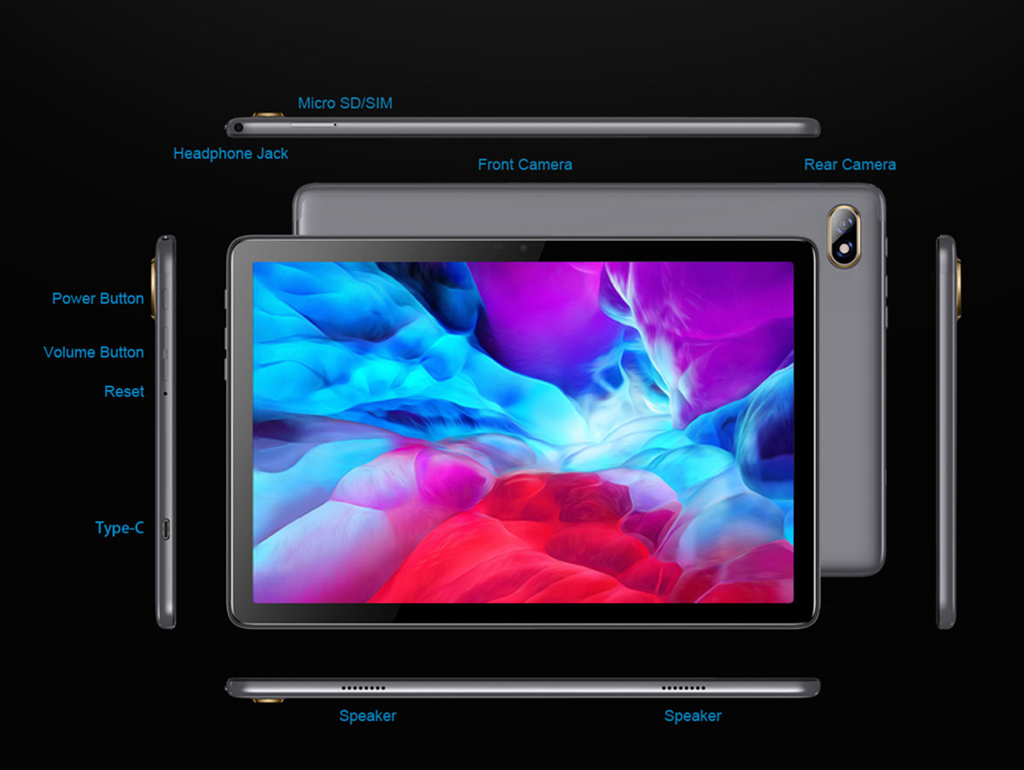 There is a display and a camera on the front, there is nothing unusual about it.
Compared to the more expensive ones, the engine housing was quite flexible, but the casing did not fall apart or crack when unscrewing. The display didn't want to fall out, the back cover didn't come off, even though I twisted it well. So overall it's good, even if not a peak.
---
Paper form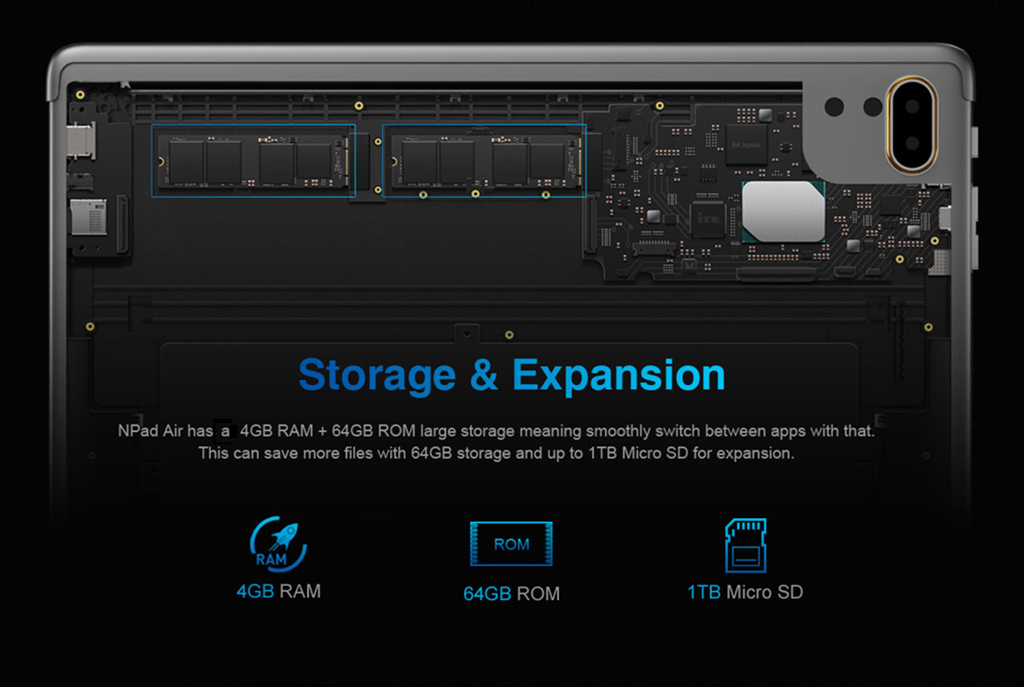 The specification may come, but I promise we'll get this down quickly!
The central chip is the Unisoc Tiger T310, which has four cores with a maximum clock speed of 2 GHz. This is the smallest member of the Tiger family, we can say flatteringly that it is the smallest royal. I like these chips, because they have brought bombproof 4G support to the lower category, at least the kind that already knows broadband in the domestic environment.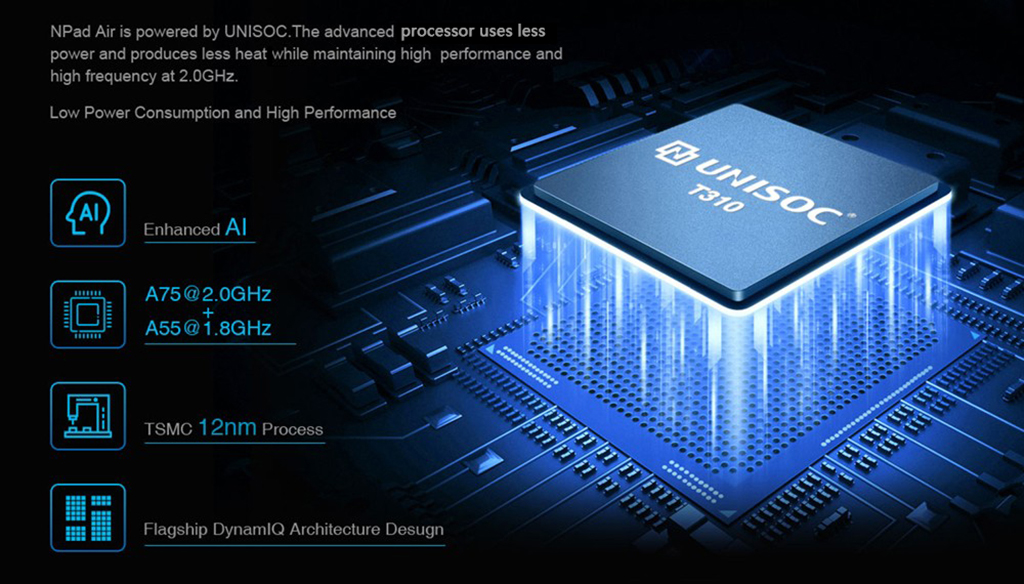 At the same time, the T310 is not a bull chip, it never wanted to be seen as such, just a good base for manufacturers who want to build cheaper machines with high added content.
By high added content, I mean the already mentioned 4G service, but there is also navigation that supports four satellite systems (GPS, BDS, GLONASS, Galileo), two-channel Wi-Fi and Bluetooth 5.0. We get support for dual-camera use, which of course the manufacturer took advantage of here as well, since it packed a 2-megapixel front and a 5-megapixel "miracle" into the structure.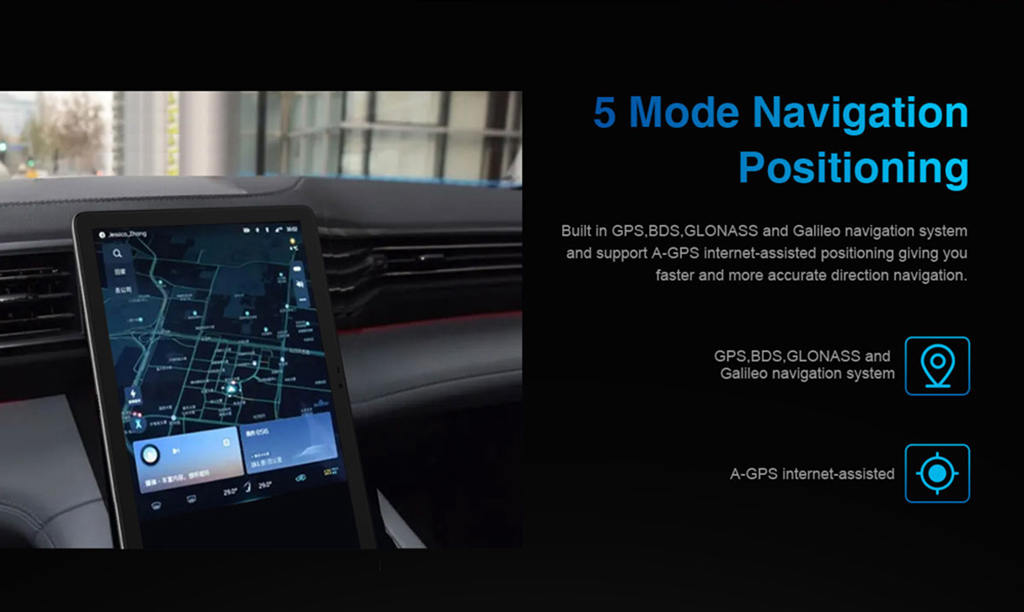 I haven't mentioned the display yet, which is IPS-based and has a resolution of FHD+, that is, exactly 1920 x 1200 pixels. I didn't mention the battery, which is quite large, with a capacity of 6200 mAh (6-7 hours of operation on one charge), but unfortunately the 10-watt charging head also means the maximum charging speed, so don't expect fast charging (although, after all, 10 watts is there was once).
The dual 4G LTE connection (there is a dual SIM in the machine) and VoLTE support, as well as, of course, the size of the memory and backup storage, were left to the end. The former has a capacity of 4 GB, the latter 64 GB, that is, we get completely average values.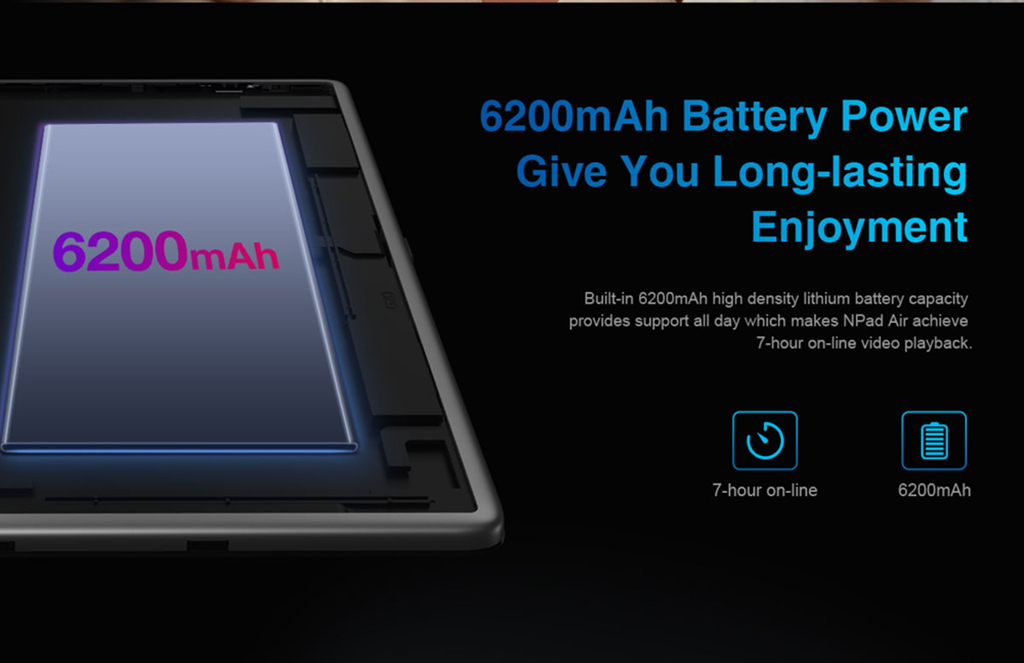 We have reached the last chapter in a flash, i.e. what is it like to use this machine?
---
Experiences
If I'm being very honest, I have to say that the fence that the machine had to jump was quite low, being one of, if not the cheapest 10-inch machines on the market right now. And how did he get through this height? In my case, roughly double, that is, a fence twice as high would not have been too high for him.
Of course, I didn't experience anything extraordinary. The speed of memory and storage is not particularly good or bad, it is what we can expect, they do their job. The central board is not famous for its muscles, but, as I mentioned, for its extremely good service package, which are not only there for decoration, but also work well.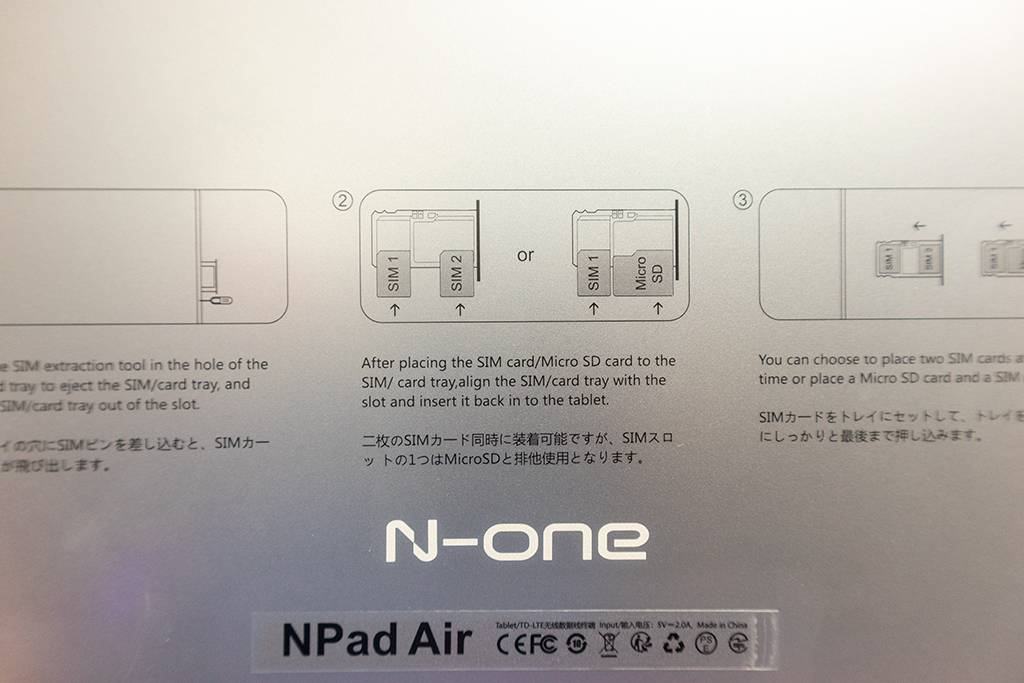 The GPS is quite fast, the Bluetooth 5.0 is also fine, as well as the AC standard Wi-Fi works perfectly. Fortunately, IPS panels are now so cheap that the older TFTs have completely worn out, so even in such cheap machines we can enjoy all the advantages of IPS. Good viewing angles, adequate contrast and dynamics.
The speed of the machine is enough for many things, but not especially for games. For me, Antutu didn't even want to climb above 150 points, which is a bit dewy. Conclusion, don't want to play serious games on it!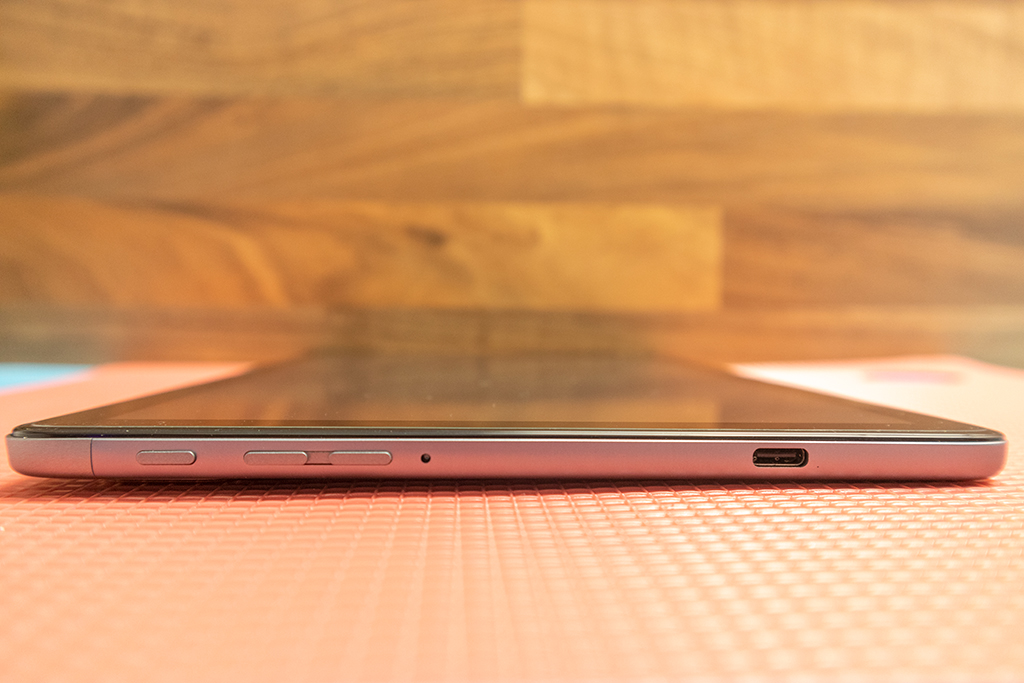 However, it is perfectly suitable for other things. On the completely basic, factory-made Android 11, you can sometimes feel a few bumps, but it's not a bad thing, the display is not big, it's just clean if I mention it. I won't include the pictures taken with the cameras in the article, they exist, they work, you can recognize what's on them, but you won't make the photo of your life with it.
The speakers of the machine can be used, but again I can only say what I have repeated so far about them, that is, nothing extra, but at least not bad. Totally suitable for the category, not crackling, no Sokol radio atmosphere, but don't expect too much dynamism, bass emphasis and the like. Speak with honor.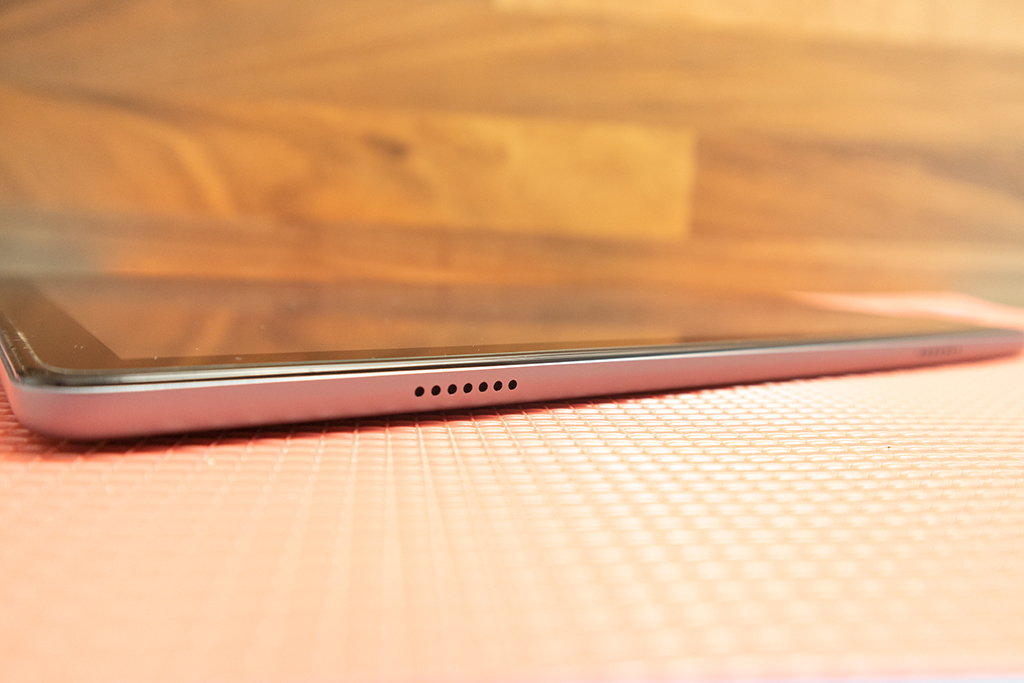 Actually, I didn't find any noteworthy errors on the machine. In other words, to put it more precisely, I did not find any errors at all. A very average tablet, with very average capabilities, but completely average quality at below average prices.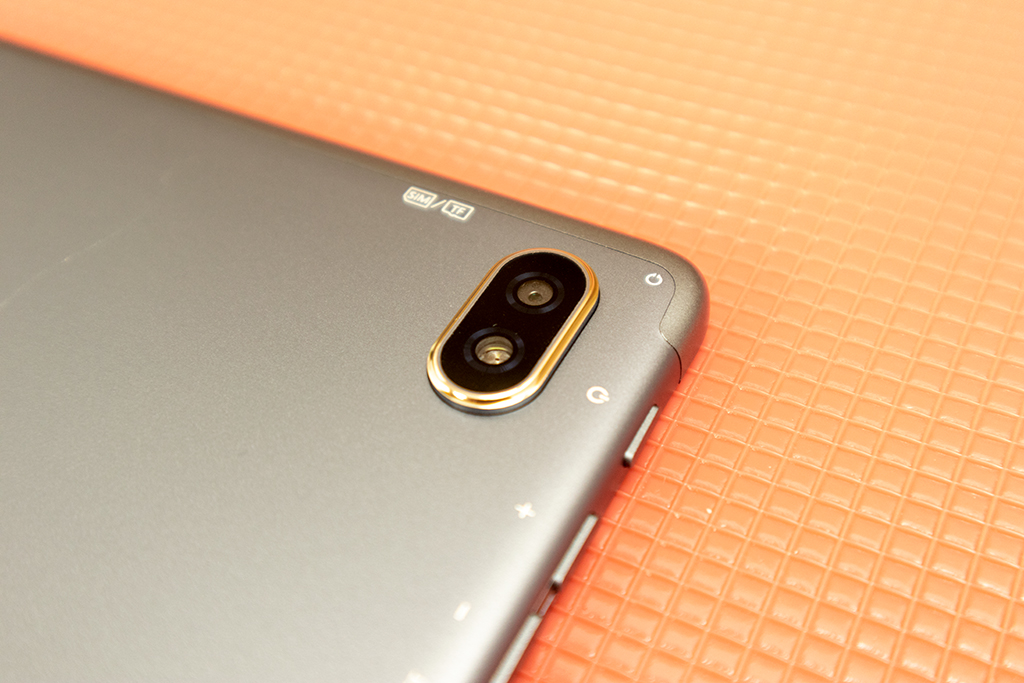 ---
Summary
I know the article wasn't long, but it didn't really have too many surprises. Once again, it turned out that you will find almost no difference between Chinese tablets within a category. Machines built from hardware that is repeated until boredom all know the same thing, the only question is how much money the given manufacturer asks for it. Well, N-One is quite a few.
In the case of the Npad Air, it is definitely a positive thing that we get the expected capabilities at a low price, and I am of the opinion that if you get that much, then it is not too much worth looking for a better-known manufacturer from whom we get the same product more expensively because of the brand name.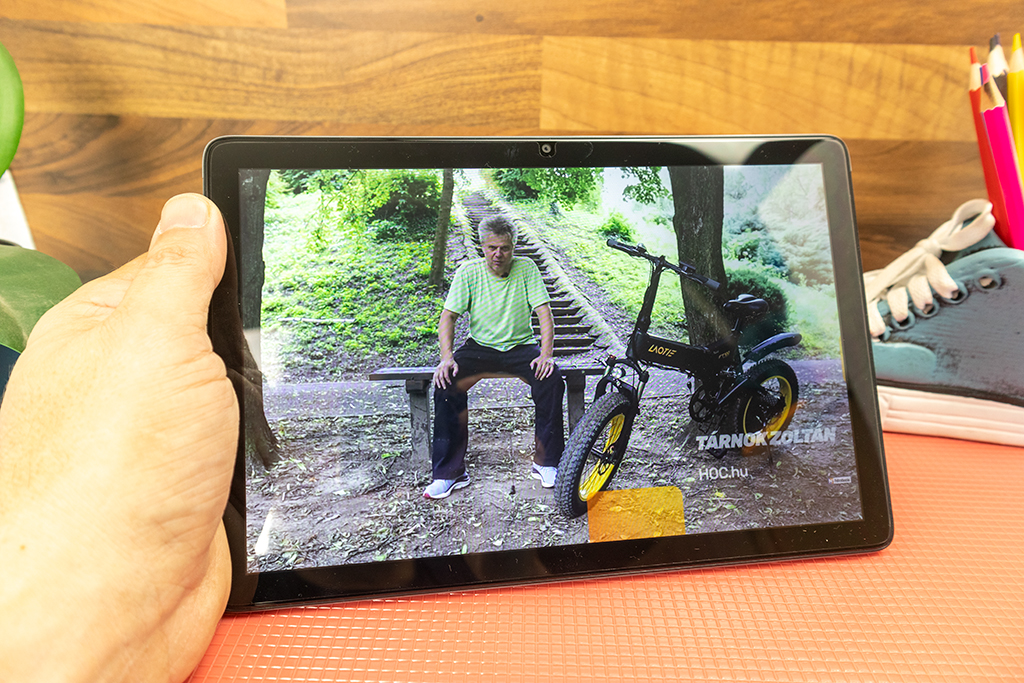 So the N-One NPad Air is a decent build, offering a lot of features for very little money. We get good assembly quality, and although it is felt that it is not top-of-the-range, it does not look cheap.
So, if you are looking for a machine on which you want to watch movies, use Facebook, send emails, use the Internet and perform similar tasks, then the NPad Air will be right for you. At first, the 64 GB of storage may seem a bit small, but knowing that you won't be taking thousands of photos with this tablet and storing them on your computer, it can still fit.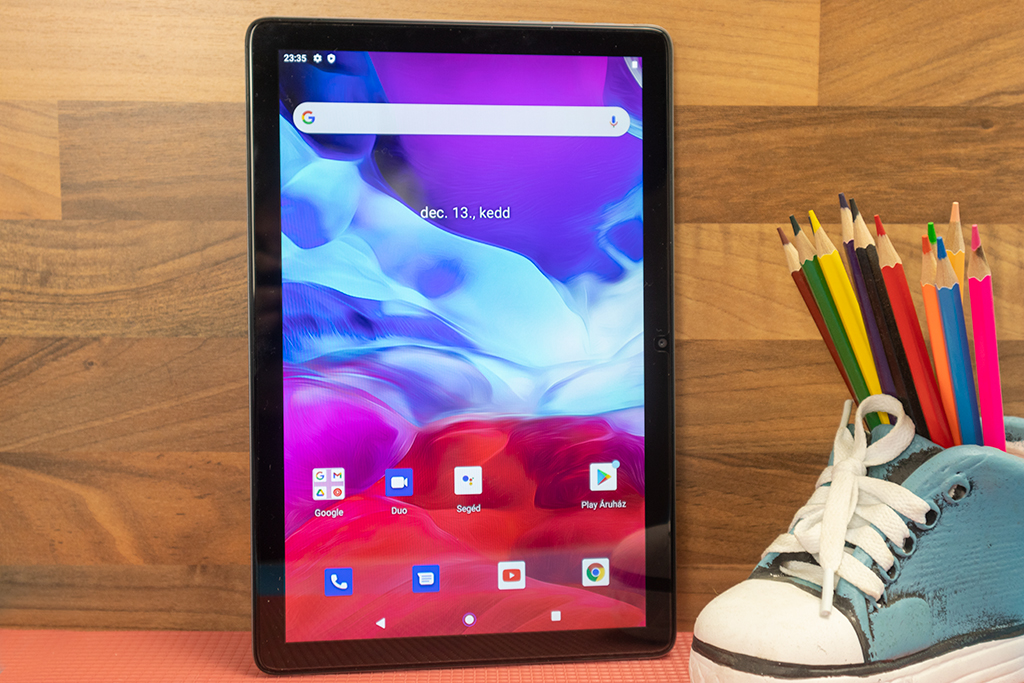 As I wrote above, in addition to photography, I don't recommend it at all for gaming, although of course there will be no problem with boring games with smaller resource requirements.
If you like it, you can order it from the EU warehouse. In the Christmas sale a GKB22XMAS with a coupon code, the price (until December 26) is 38 forints here: