Kospet Prime SE test - on the behalf of a discounted Android smartphone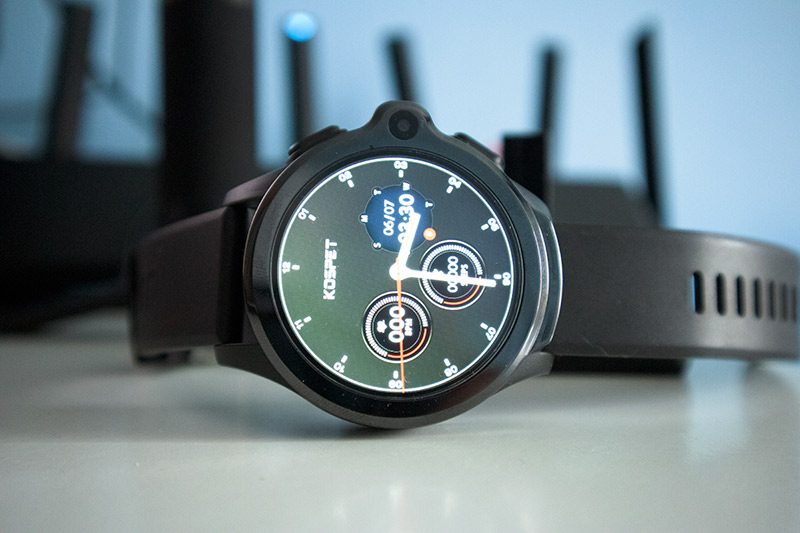 Score from 96%
Score from 96%
Showy design, convincing knowledge and low price, as well as two cameras as an extra.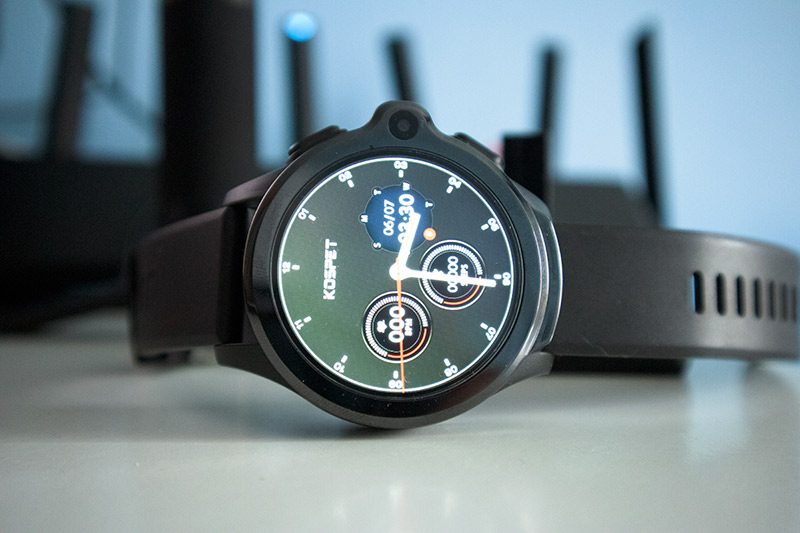 ---
Introduction - Kospet Prime SE
Kospet Prime was the world's first dual-camera smartwatch that allowed us to take photos with one camera and face-based unlocking and video chat with the other. The watch, priced at around $ 140, wasn't expensive, especially as it packed a complete phone with a quad-core processor, 3GB of memory and 32GB of built-in storage.
A little later, Kospet Prime SE was released with a much more affordable price tag and almost identical hardware. The only difference is the amount of memory and storage. The former became 3 GB instead of 1, the latter became 32 GB instead of 16.
---
Wrapping
The box on the watch is the same as your big brother, and in fact, I remember all of their Android watches coming in a box like this. The silver Kospet logo on the front and a main sticker on the back.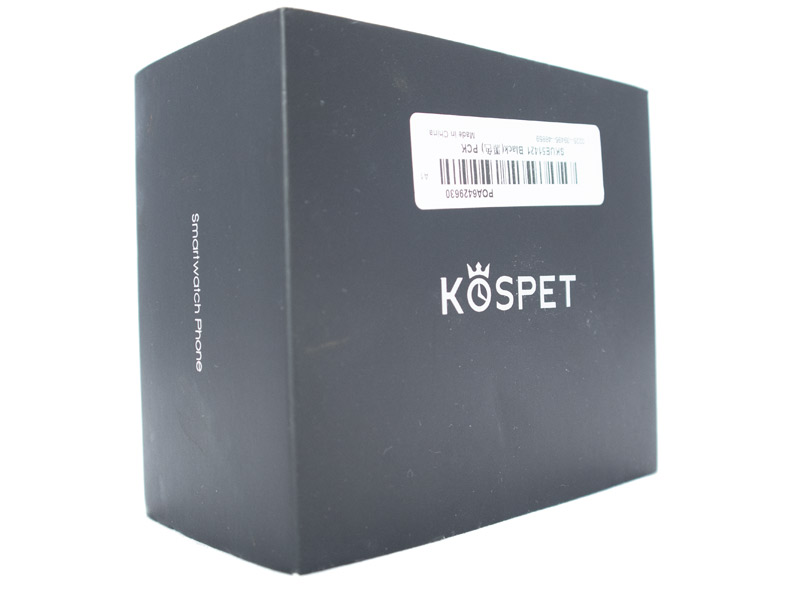 Lifting the cover, you will find the watch, and on the shelf below you will find the magnetic cradle for charging, a USB cable, a screwdriver to remove the SIM card cover and a screen protector. Everything we could need is here, I have no sense of lack left.
---
External
In the more serious hours of Kospet, we cannot complain about the choice of material. We get a huge 1,6-inch, 400 x 400-pixel IPS display with a slim frame, which, moreover, in most cases is made of ceramic. We know from this pottery that it is the third hardest material on earth, so it will not be scratched. The downside is that it's pretty stiff, but that won't be a problem at an hour.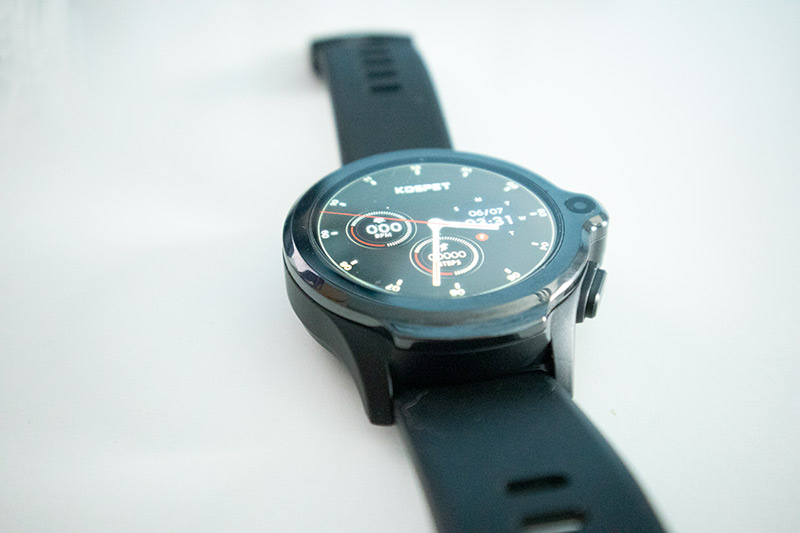 The brightness of the display can be adjusted adaptively, ie manually. The backlight of the IPS panel provides enough light even in sunny weather and remains usable. Viewing angles and color fidelity are common to IPS technology, which means that the contrast ratio and black are particularly good. Sure, it's not like an AMOLED, but you're not going to complain about it.
The touch panel is working perfectly fine, it is not very sensitive, it is not insensitive, and the large panel is especially helpful.
The Kospet Prime SE is no different in appearance from the normal Prime, and that's good because the Prime looks good. Our only complaint may be because of the thickness, but this is also typical, every watch running entirely on Android is that thick, the battery needs space.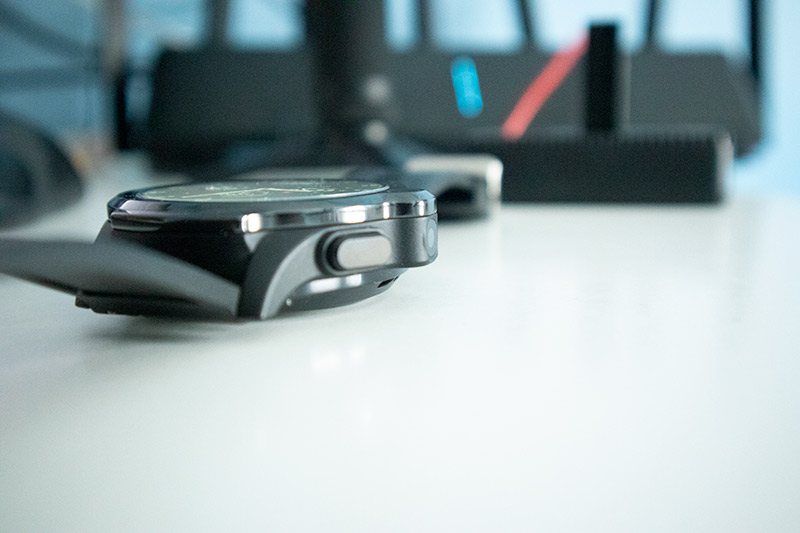 The camera modules are on the right when viewed from above. The 2-megapixel self-timer camera faces up, which is also responsible for screen resolution. Certainly not an Apple type of 3D, but in my experience it works fairly fast, at least under normal lighting conditions. The camera, which is also suitable for photography, looks to the side and has a resolution of 8 megapixels.
In addition to the touch screen, the two buttons on the side act as controls. With the top you can turn it on, wake up the clock, with the bottom you can go back in the opened menus and functions.
On the external side, I would like to mention one more important thing. The Kospet Prime SE is specifically designed to fit an hour due to its size. The huge dial and thick housing on a woman's wrist would look weird, though I've seen a lady who liked men's watches for exactly that.
---
Hardware, performance
So Kospet Prime SE hides a complete phone. This has already been revealed, as we can insert a SIM card, it has a large display, a quad-core, 1,3 GHz processor, 1 GB of memory and 16 GB of storage space, and of course the dual camera.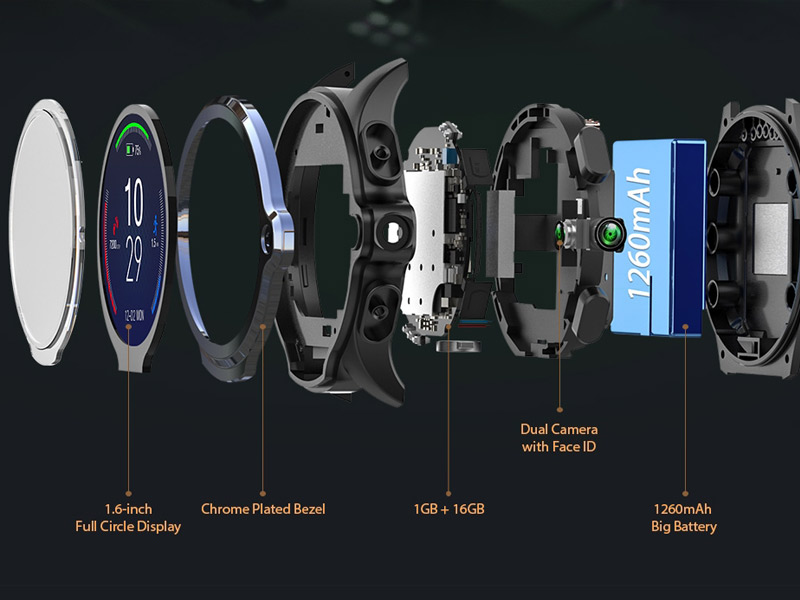 If you have a complete phone in your watch, you may be wondering if its performance is like a phone? The answer in short is yes.
The amount of memory isn't very steely, but in an hour, a display of just 400 x 400 pixels is enough for everything. At most in the case of multitasking, we may feel a lack of memory due to not being able to run too many programs at once.
So what is the power of Kospet Prime SE enough? What we want to use in the class or are worth using in the class will be enough. Since it's an Android watch and runs full-fledged Android on it, you can download essentially anything from the Android Store. Of course, there's no point in taking down a lot of things because the display strongly limits the range of programs that can be run sensibly.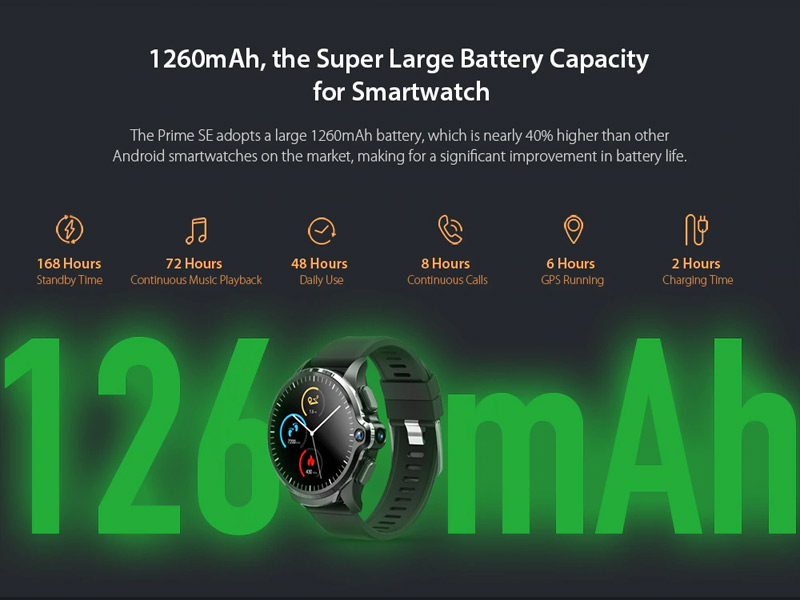 Navigation, and YouTube, for example, runs on it, we can use simpler games, and there are no problems with pre-installed applications.
---
Functions, commissioning, use
After switching on, we must first select the language of the user interface. Fortunately, the watch also speaks Hungarian. If we are done with that, we need to set the units of measure, choosing metric rather than imperial, of course, unless we want to measure in inches and miles.
In the next step, we need to specify our height and weight, what gender we are, here it is still mandatory to choose a man or a woman. You can then specify the number of steps you want to complete each day and move on.
The last step is to get a QR code to download the phone app, then we can start the Bluetooth connection and we are ready to use it.
We need to have WiiWatch 2 installed on our phone, which is one of the best of its kind. It's not a hundred either, let's say I'd rate it as good at 75-80 percent. It's easy to use, and normally we won't even look at it this way, it will go away with soda.
What you might still use to keep track of logged measurements. You can check the number of steps taken and the results of the other measurements by day. My own experience is that you will get used to this quickly as well, while I looked at it frequently in the first few days, after a week I couldn't even think of checking.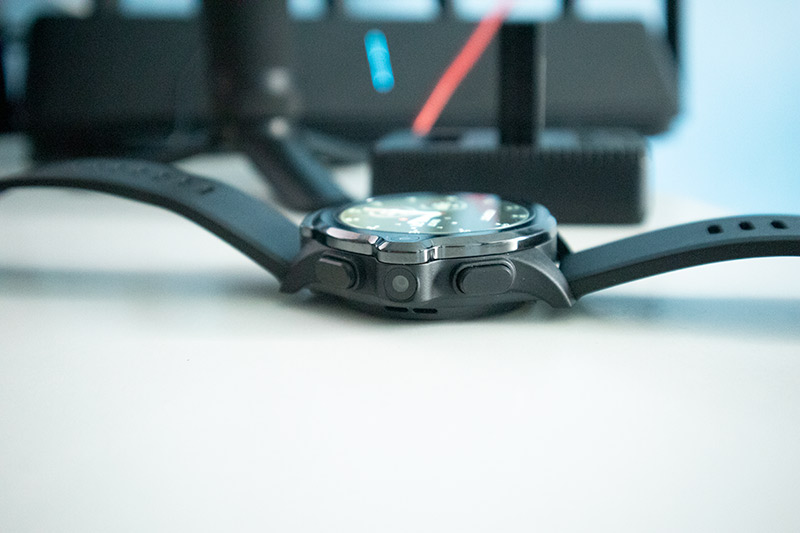 Kospet classes run Android 7.1.1. Although it is a full-fledged Android, the interface is different from what we were used to with a phone. The manufacturer has tried to adjust the surface to the round dial of the watches, so that, for example, the buttons can be pressed and do not hang off the display.
The main menu is adjustable in grid (cloud) or list format, the icons are intuitive, you can get used to it in a matter of seconds. I've gotten a little screaming from the cloud format nonetheless, but who knows, it might come to someone else.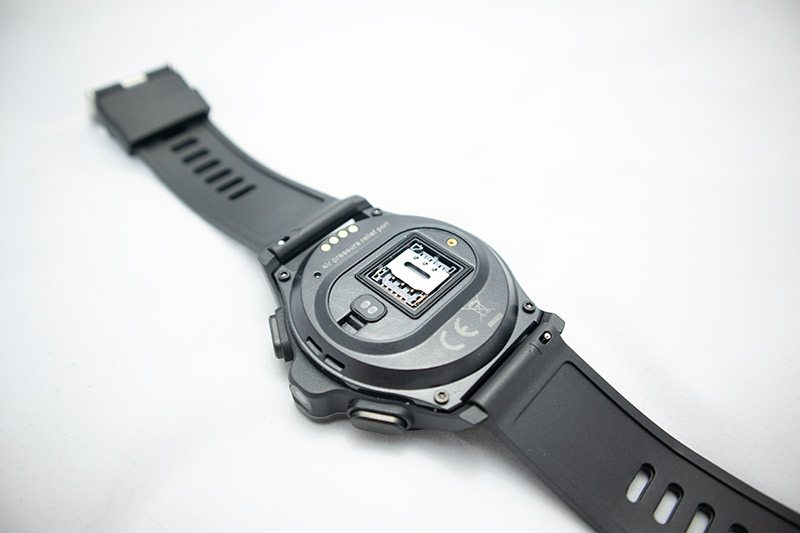 The control can be waved as usual, from the side, top or bottom. Top-down quick settings, right-to-left main menu. Bottom-up is the step count, then from right to left is the distance traveled and the number of calories burned. And from left to right we can read our incoming messages.
As I wrote above, the class also speaks Hungarian, but unfortunately this knowledge is not 100 percent, the main things and settings are available in Hungarian, but we also meet roughly 20 percent English. It doesn't bother me, but if someone doesn't speak the language, it can cause minimal problems. True, by typing the words into Google's online translator, you can quickly learn where to find them.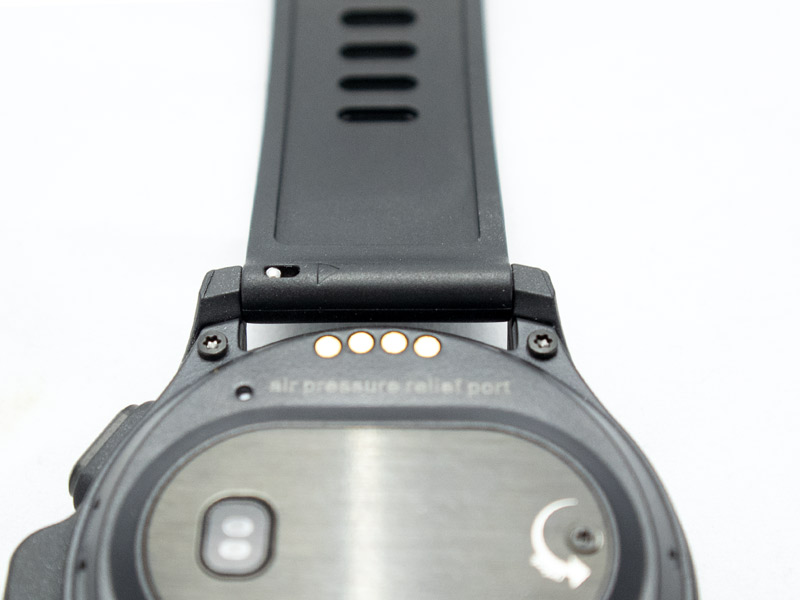 The usability of the watch is, in my opinion, roughly 90 percent. The 10 percent minus comes from the fact that although the surface has been adjusted to the round bill, there are buttons that we can't reach. This could be worth several minus points, but luckily there is a way to temporarily adjust the image on the screen from round to square, so if one of the buttons is not clearly visible in the round shape, the square can still be pressed.
Reassure everyone, this is not a problem during everyday use, at most for the first time, you need to reach out to this method while making settings, such as setting up a Google account.
If you already have a Google Account, it's important, and since Huawei's case, it's no evident that we have access to Google services in class. So we can use our Google account, we have Gmail, Drive, Photos, Youtube and Store. So there is nothing wrong with that.
In the case of Android watches running on Android in the past (sometimes even now), it was a huge concern that not enough battery capacity was available for a day's use. Fortunately, this is not the case with Kospet Prime SE. The built-in 1260 mAh capacity, if not in abundance, can store enough energy for one day. Obviously, this is for an average use, in the early days, when we need to, if not constantly, poke our new watch, expect it to be good to bring a charger with you.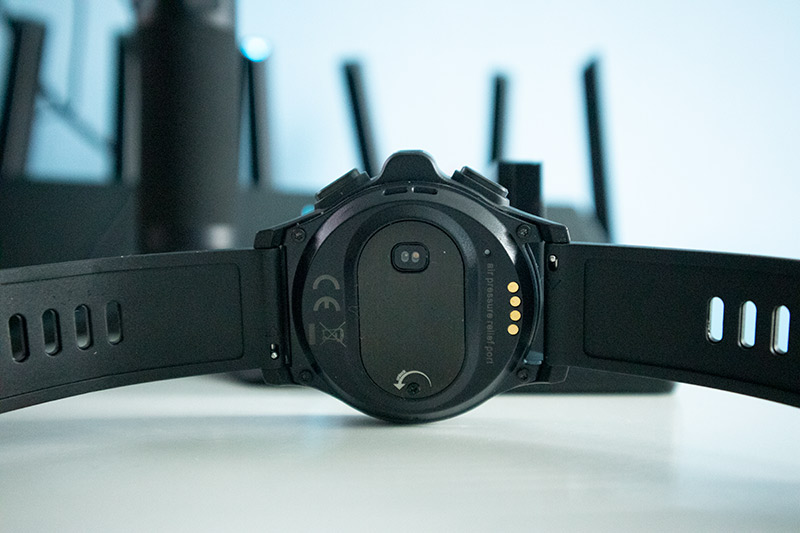 Since this is an Android watch, we can install a lot of things on it, but believe me, you'll get used to that too. Not because many phone programs are inconvenient to use (but, also because), but because you soon realize that you simply won't use most of the programs, BECAUSE IT'S A CLOCK AND NOT A PHONE.
You can put on Skype, Facebook Messenger, and all kinds of messengers, but typing is a torment on it anyway, so it'll be plenty for you to see the incoming messages on the screen, and then, if necessary, pick up your phone and answer it. So the bottom line is that you'll soon be reducing the number of apps installed on your phone.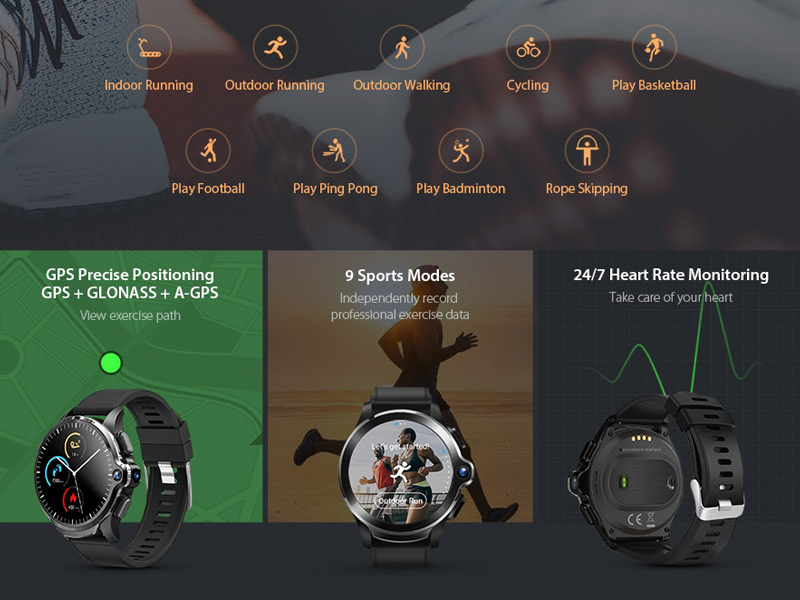 If you take the Kospet watch for sports, you will still love it. You can use it for measurements while running, playing basketball, soccer, ping pong, badminton, walking or treadmill training, and even jumping ropes. More accurate measurement is aided by built-in satellite navigation, which is familiar not only with the standard GPS but also with the GLONASS system. It's a little weird that nowhere in the fitness app do we see if he found the satellites. My experience is that in a city, between houses, it can take minutes (4-5) for the tracking to start, in the open field 1-2 minutes is usually enough.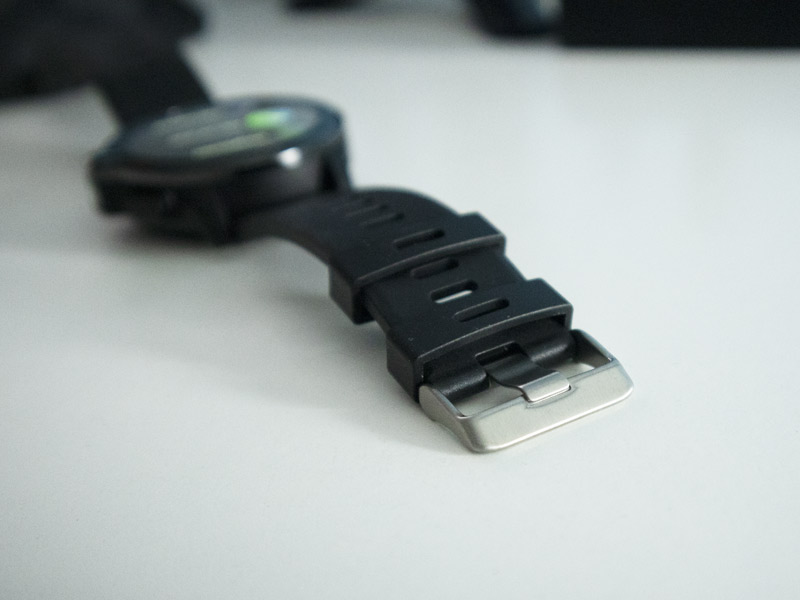 I don't usually use my watches to make phone calls, but it's not bad that a watch can completely trigger a cell phone. For example, for running it is very good that you do not need a mobile in your pocket, and if you call and the thing is urgent, you can sort things out for hours. The chat function is fully usable. I tried the Telenor network, but I think it will be independent of the service provider.
If the noise of the environment is not too loud, you can talk loosely, with the arm in front of you, so the microphone and the speaker are strong enough for that. In higher noise, the noise filtering of the microphone is far from perfect, but anyway, to hear the answers we have to bring the clock closer to our face.
---
Summary
The Kospet Prime SE is a lovable smartwatch that, moreover, is measured at a very good price compared to its knowledge. It's not perfect, just like a Xiaomi is, but its flaws are forgivable because we'll be a comfortable and guarantor companion during daily use.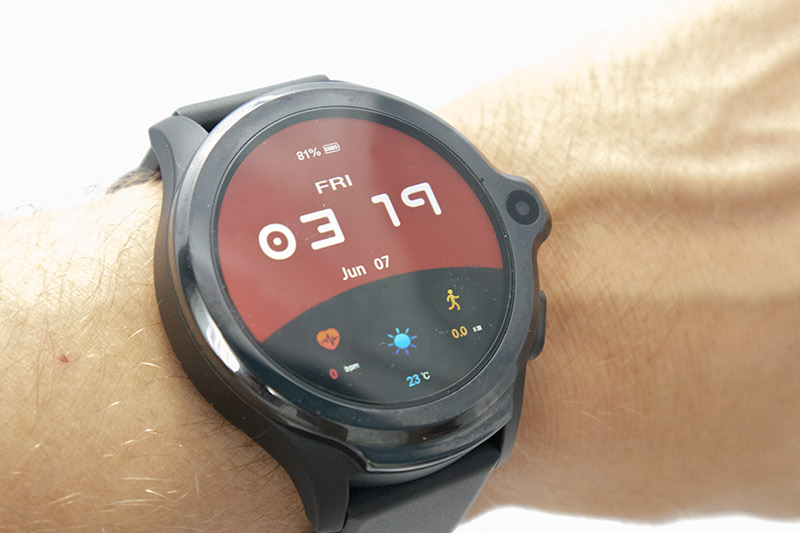 I've written several times about such Android watches that it's not comfortable for me, for example, while riding a motorcycle because I can't tighten the zipper on the thick leather jacket at the wrist because of the size of the watch. So, if you buy a watch like this, calculate that it won't fit in your tight sleeve either.
Kospet Prime SE was convincing during the test, as for me Kospet products are usually. Sure, you can get involved in a lot of things, you can look for the knot in the poop, and we can even find some, but if you're looking for the perfect, flawless watch, don't look in the $ 100 category.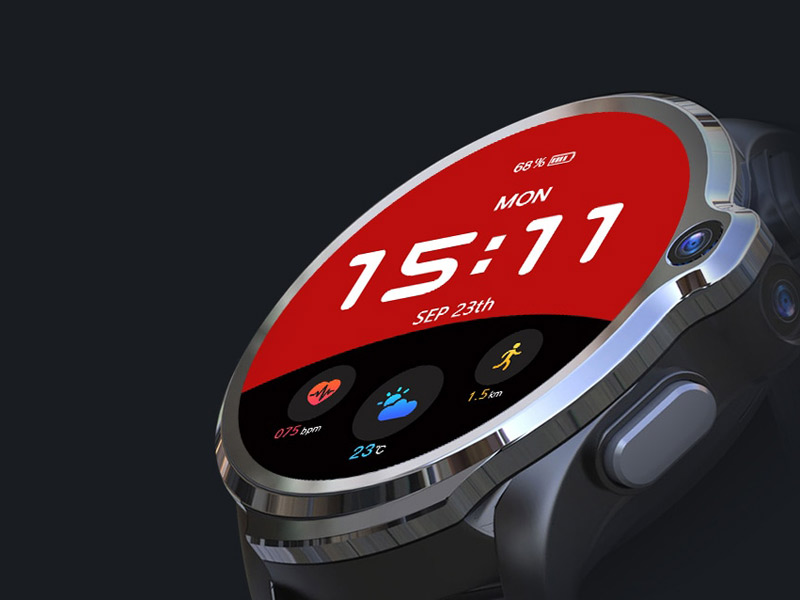 If, on the other hand, you don't want to spend more money on this, then considering the above, Kospet Prime SE, which is one of, if not the cheapest Android smartphones, will be a disappointing purchase.
Here you can buy it:
For transport, choose the duty- and VAT-free EU Priority Line transport method!
More Kospet articles on our page
Evaluation
96%
Evaluation Kospet Prime has capabilities and looks far beyond its price. Perhaps one of the cheapest smartphones with a full Android version on which we are the first in the world to spend on face-based screen unlocking. You can also use a SIM card in it, so you can even replace your phone if this watch is on your wrist.