Kospet Magic 3 - magical smartwatch for 10 thousand?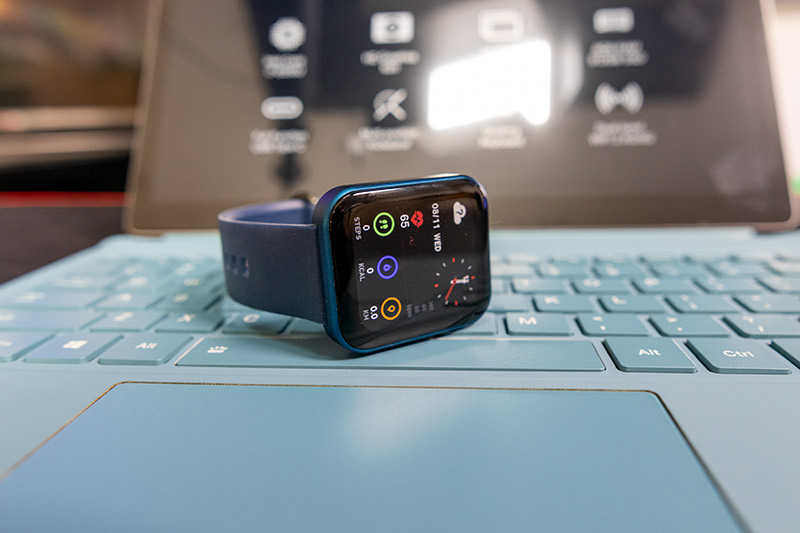 Showy design, with good materials and good skills, we can't lose on that.
---
Introductory
For a long time, Kospet meant huge smart watches for Android for me, and then the company also started making cheaper watches and did well. By now, a lot of timepieces have arrived from them, typically targeting the 10-15 thousand forint price range.
These watches differ mostly in appearance, and of course, they will improve from generation to generation, they will have more and more knowledge. On our site you could already get acquainted with a strap watch from them, it was the sporty Kospet Rock, and now comes a more elegant piece called Kospet Magic 3.
---
PACKAGING, ACCESSORIES
The obligatory chapter in which I write nothing. This makes it even more mandatory, so let's cut into it!
The watch comes in a completely average and not too big white box, including the watch, a charging cable, a description. Slussz. I'm not saying the packaging is pretty good, but that's it. We take out the watch, put it on our wrist, and then we've already forgotten it came in a box.
Let's just say in their favor that they didn't put their watch in some basi big cardboard, so maybe some trees were spared from being cut down. A lot of little things go a long way. As I say, protect the trees, eat beavers!
---
External
Have you ever seen an Apple smartwatch? Well, it's like it is, but almost. The form is clear, but I would call this up to them at most if it wasn't customary for other manufacturers to copy Apple watches. If a Xiaomi can do it, why not a Kospet?
And they do well to dare, because Magic 3 has become beautiful. Not just in terms of price, but in terms of it. The materials, the assembly are all exemplary, at first glance no one will tell you that you paid for 10 springs for it.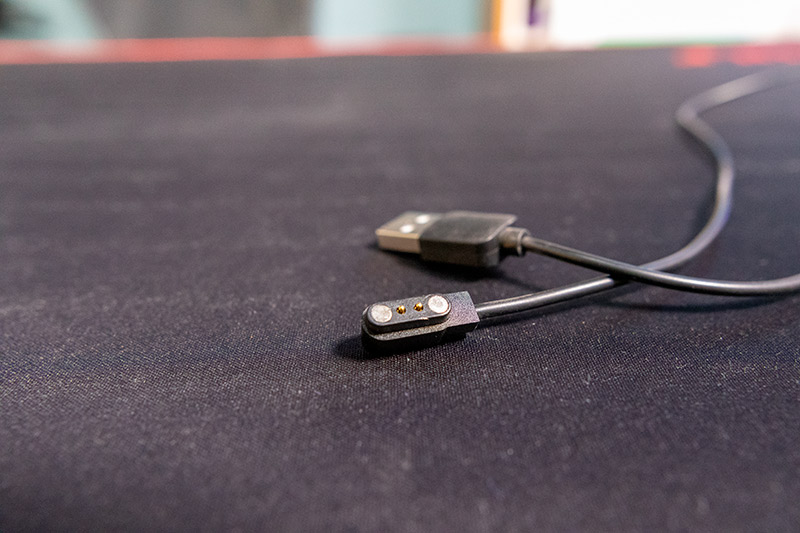 At the top, the glass is nicely curved at the edges, round the non-offensive high rim made of aluminum. There are several colors of it, I got a blue one, it is more youthful than elegant. For control, we get a button on the right, which is actually two buttons, the bottom and top can be pressed by tilting.
An important moment is that the black border around the display is thinner than we are used to in this category. Yes, so the display is not "wall-to-wall". On the other hand, we run into the fact that the barely visible border in the pictures is in fact base thick. It's not a bust here.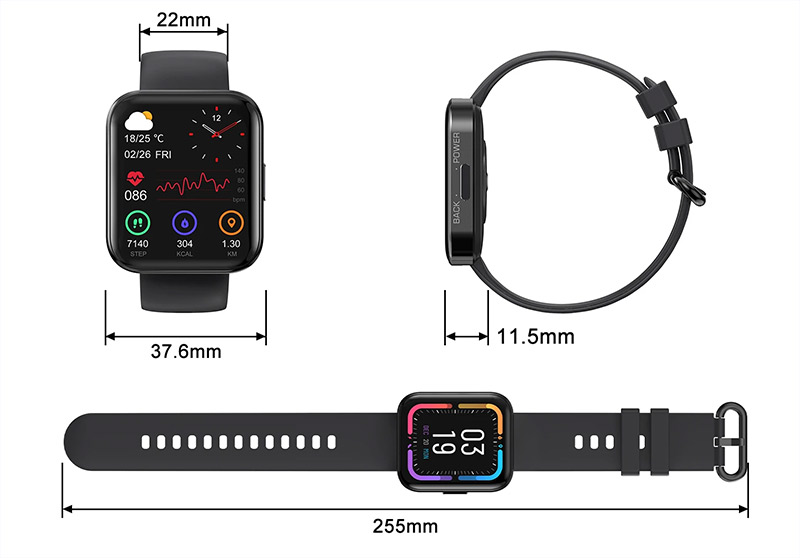 The strap is silicone, I'm not saying that I didn't run into it with a softer, more comfortable one, but that means it didn't cost that much. I still dare to realize that it's convenient, but if you don't have one yet, you'll only buy another one for pennies.
The lower part that comes in contact with our skin is plastic. This is more of an advantage to me, the metal bottom plates don't like my skin in the long run. It is also important to note here that the sensor island does not protrude too much from the bottom plate, so it is not uncomfortable to wear.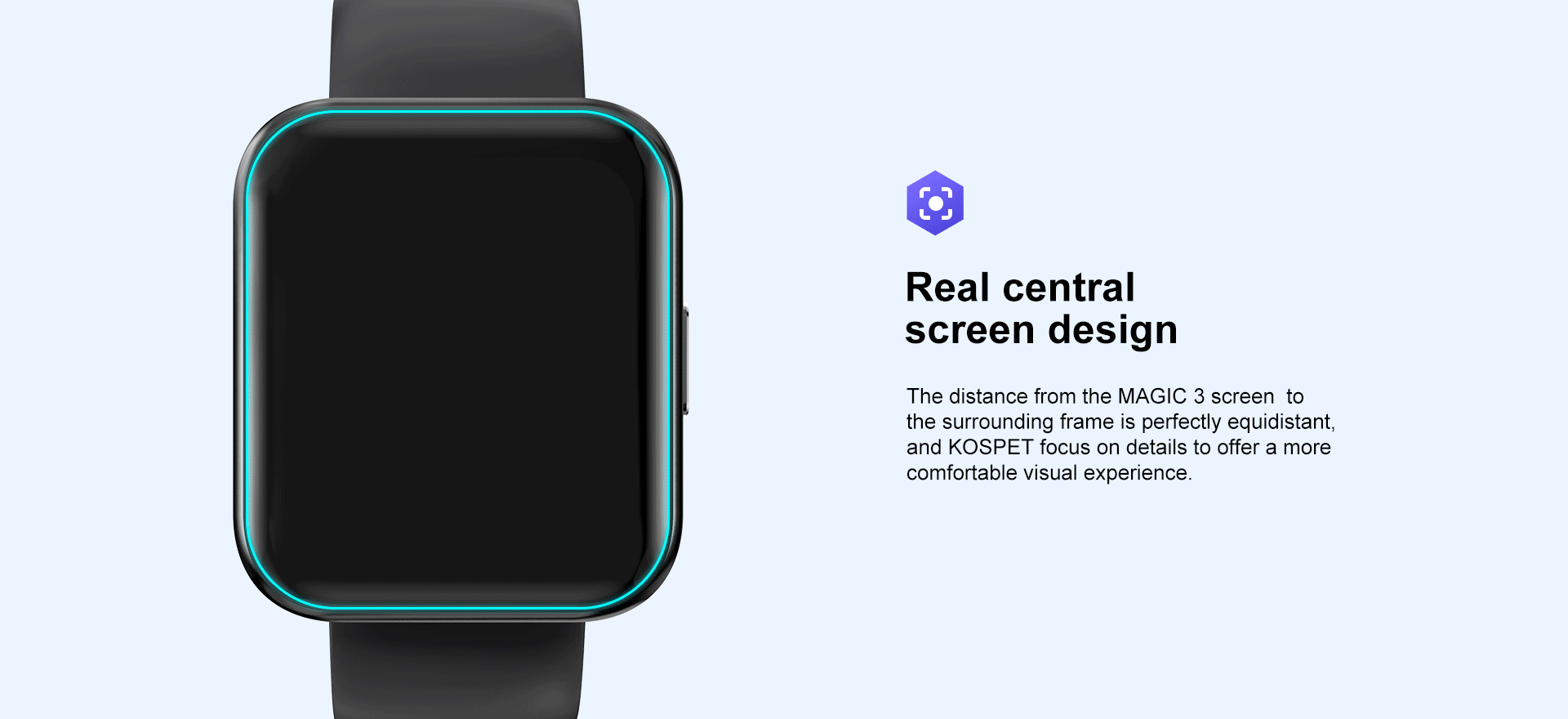 In summary, it is not the ten thousand category to look at, to catch, so if you are looking for a cheap watch, do not hold back from being afraid that others will speak. They will not.
---
Paper form
We have become accustomed to the fact that knowledge of smartwatches has grown significantly in recent years, at least on paper. Previously unthinkable things like measuring blood oxygen levels or blood pressure were included.
Perhaps it is no coincidence that the more reputable manufacturers give or do not provide such knowledge for billiards because they do not consider the technology to be accurate enough to incorporate into their watches.
This, of course, does not bother cheap Chinese manufacturers, so there is as much ability as sky star. Of course, what works and what doesn't will only become clear if we buy the watch or, better, read an article about it.
So in this chapter, there will be manufacturer data, experience and operational issues will follow a little lower.
---
HARDWARE
The KOSPET MAGIC 3 smartwatch has an nRF52840 chip for faster response and faster data processing, 64 KB of RAM and 128 MB of ROM, which may seem small, but enough for an hour-long system. The Magic 3 comes with an HRS3603 heart rate monitor and a gravity sensor, and, as an extra, we get a separate optical sensor to measure blood oxygen levels.
The Kospet Magic 3 has a 280 x 320 pixel TFT display with a screen diameter of 1,71 inches. There is an hourly battery that provides up to 220 days of normal use for 7 mAh, and 32 days in standby mode. I definitely won't try the latter.
The type of charge is written magnetically, which does not mean that it is being charged by a magnet, but that the charging connector is attached to the bottom of the watch using a magnet.
Kospet Rock "talks" to our phone over a Bluetooth 5.0 connection, which is good news, as 5.0 treats available energy much more sparingly than previous versions.
Finally, another important piece of information is water resistance. According to the paper form, they give IP68 water resistance, which is why it is already better. They do not give a value on pressure endurance, however, among the supported sports there is swimming, and there is a picture to that effect.
---
SKILLS
The watch does not speak Hungarian, but it does. Fortunately, this is not a big problem, everything is understandable, it can be used this way.
System messages are displayed in Hungarian, such as things that synchronize with the phone if the phone language is Hungarian. For example, in the weather report, we can read that it is a feeling of warmth and mostly cloudy, all with ordinary accented letters, of course.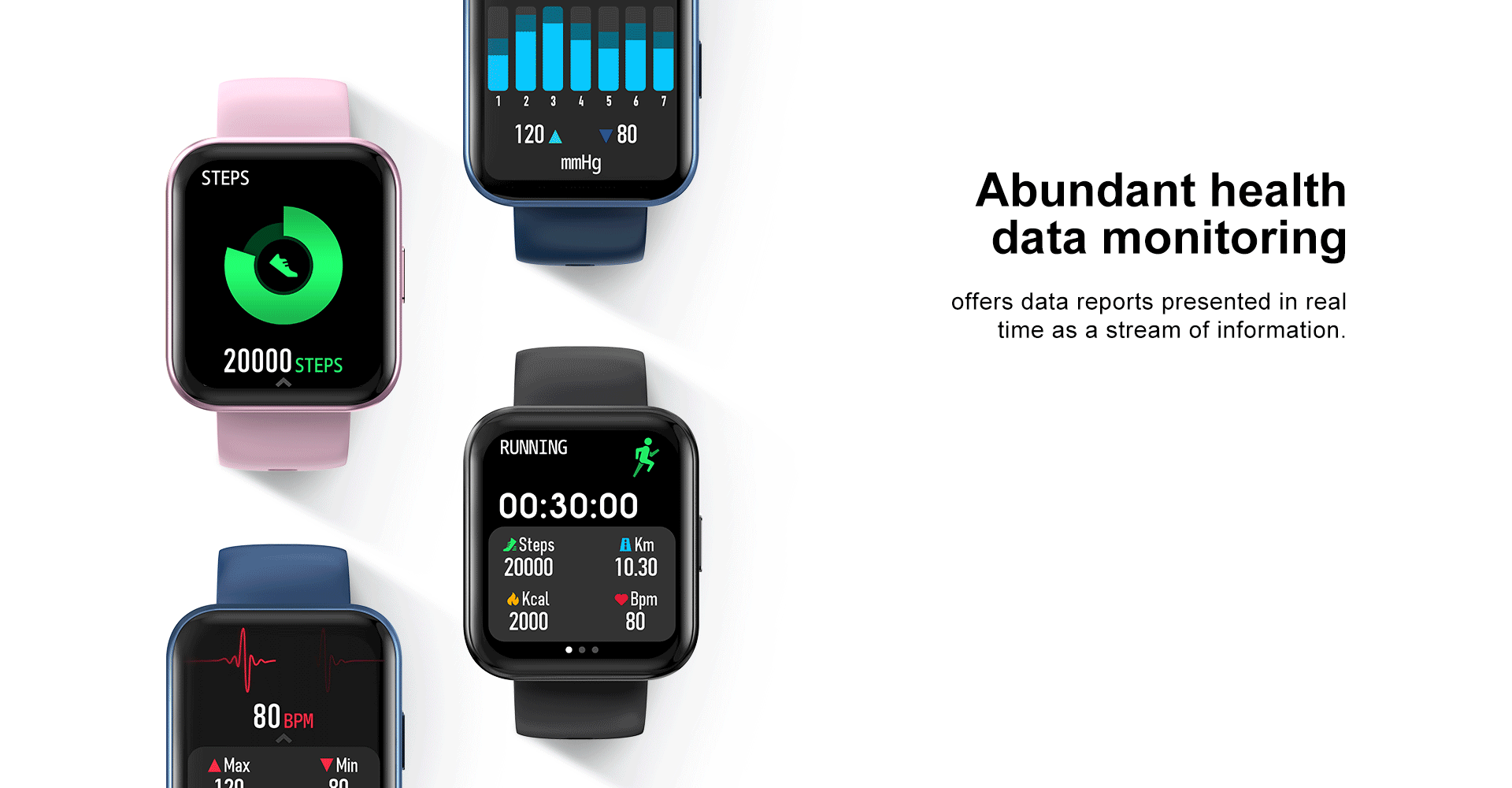 Incoming messages are like that, but it's good to know here that we can't read everything, for example, the body of the letter is no longer visible in the letters, so it's really just a warning that we got a letter from XY. From now on, you may think that you can't even reply to messages for an hour.
As described, there is blood pressure and blood oxygen measurement. We get sleep monitoring, we have GPS tracking using our phone, we get the option to reject a call, but not to receive it.
Of course, there is a pedometer, remote control of the camera and music on our phone, the brightness of the display can also be adjusted.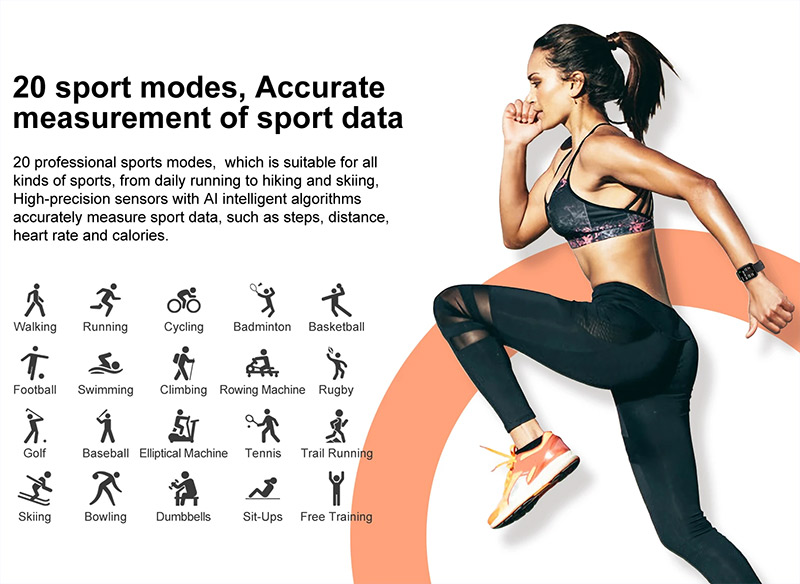 There is a stack of sports support (no less than 20 types) such as walking, running, cycling, badminton, basketball, football, swimming, hiking, tennis, golf, rugby, baseball, elliptical trainer, general training, rowing, skiing, cross-country running, bowling, weight training and sit-ups are also measurable activities.
---
SOFTWARE
For the class, we need to download the Da Fit app, which has earned me the title of best app of recent times.
Pairing the phone and the clock takes approx. in a matter of seconds. The interface does not speak Hungarian, but the pictograms help in everything. The whole thing is incredibly simple and transparent!
We get three tabs, we can choose from them below.
The first tab shows the results of various measurements and monitoring. On the second tab, the settings, changing the clock face, applications for incoming messages are similar, and on the third, our own profile.
I've seen such a clean, frost-free, bubbly-free surface a long time ago, compared to that, the software on cheap Xiaomi watches isn't in a row.
Here, too, I hand out a big red dot to the Magic!
---
REAL SKILLS, EXPERIENCE
Well, the good news is that all abilities work. Heart rate measurement is okay, this is not usually a problem. Blood oxygen seemed good to me, the results were pretty much in sync with the fingertip meter.
True, I have to add here that the normal value should be between 95-99 percent if we are healthy, so there is not much room for error here. I don't know what would happen if my oxygen level dropped. Specifically, I know what would happen to me, but what the clock would indicate back from that, not.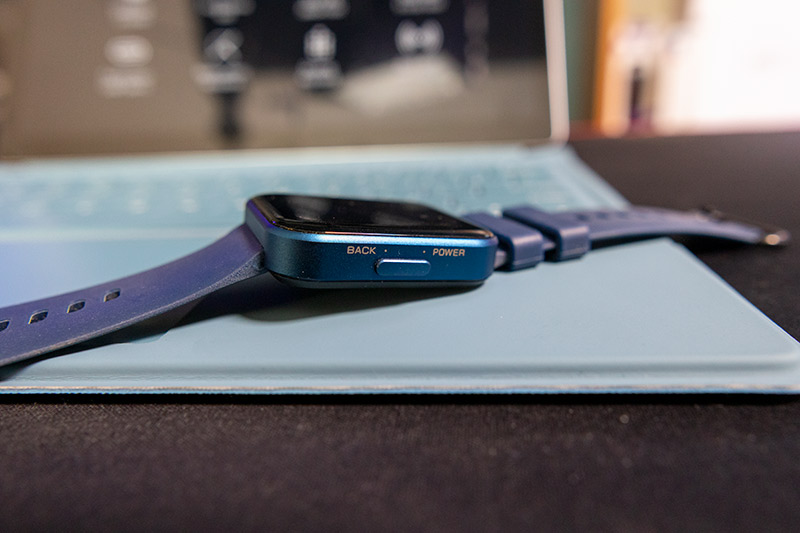 The step count is pretty much okay, there are the usual minimal deviations. Of course, like any similar watch, it detects wobbling with the help of the gravity sensor, so if we don't swing and move carefully we won't count anything.
Using Kospet Magic 3 is definitely an experience anyway. The dials are beautiful, and there are many that are suitable for those who only recognize objects larger than an inch without reading glasses like me.
The backlight of the dial is adjustable, and although we only get one TFT panel, the strong lighting will not only show the contents of the dial in the basement.
I've written about the software before, I love it, but really!
Battery life is of interest to many. Well, in this case, the factory data is not exaggerated at all. The promised 7 days is probably real, although I add I only had 3 days to try, but from what I dived calmly dare I say, one week is no exaggeration.
---
SUMMARY
Kospet Magic 3 became a good little watch. The manufacturer gives a very correct structure, I dare to risk that this was one of the best cheap watches I have had lately. Including the two Xiaomites (of course, I might just be so enthusiastic about the phone software).
Kospet Magic 3 doesn't know more than any similar structure, but it does deliver on its promise. I'm not sure how to measure blood oxygen levels, but now I'm saying it's good until I have to see a value of 90 percent or less.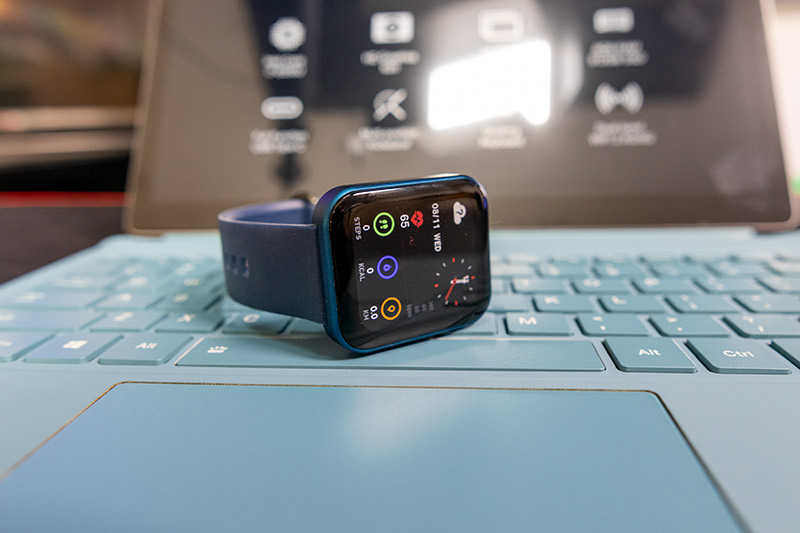 It's comfortable to wear, there are a lot of sports, the battery life is good, and I think the design is a good hit, though that's why the Kospet may not be praised.
That is, the conclusion is that a cheap watch, the money you ask for it is well worth it, if you choose this you will have a stylish smart watch, one that others will probably like as well.
Here you can buy: