Kospet Rock Test - A rock hard smart watch if your life is biting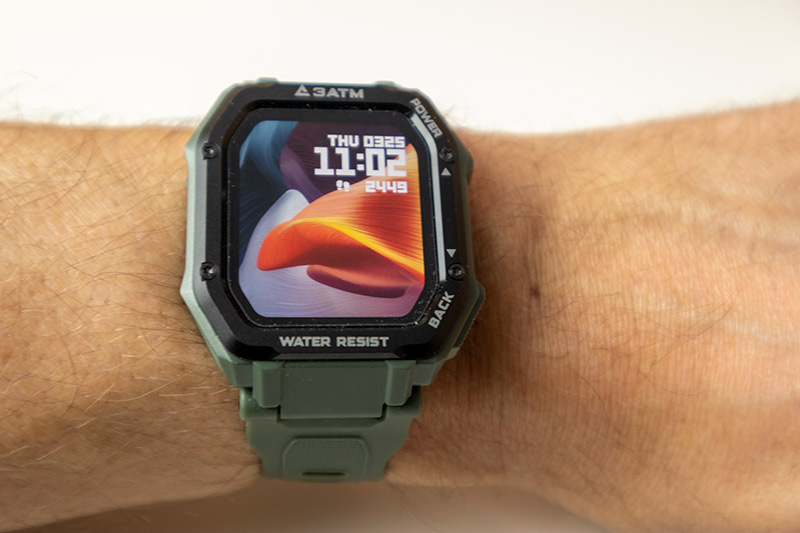 It can handle everything, the operating time is 50 days, and the price is only 10 thousand forints.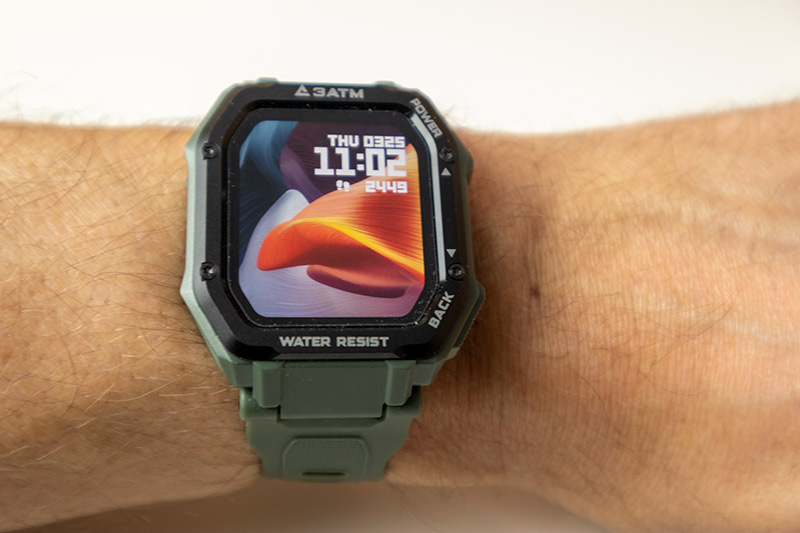 ---
---
Introductory
I've had a few Kospet hours, but not yet. The structures I have had so far were big and heavy, they had a camera, not to mention a complete mobile phone.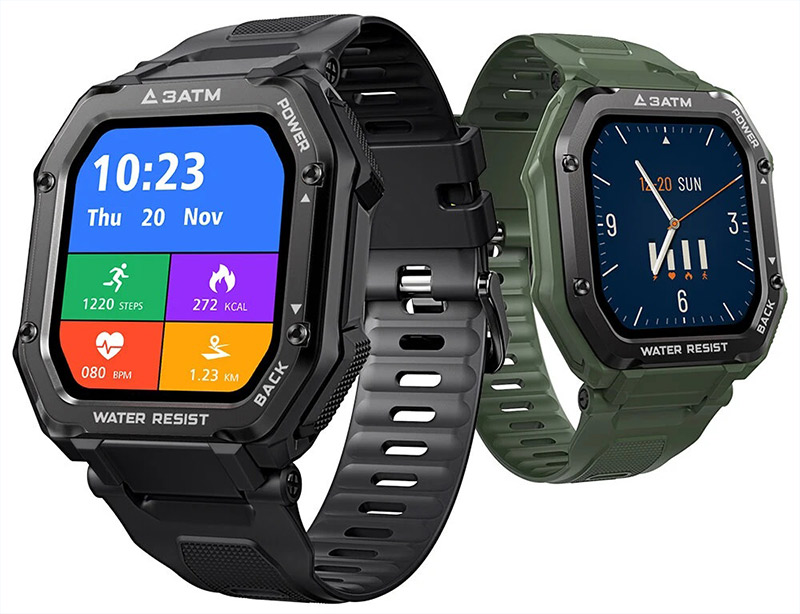 Rock is something completely different. The shape is different, it has almost no weight, you can't call it, but we can dive to a depth of 30 meters, even if it is on our wrists.
The shape is also quite special, not completely rectangular, but not accidentally round, more like someone carved it out with a knife. So Kospet Rock, something completely different, and the article below explains why!
---
Packaging, accessories
I hate this chapter. Especially for a product where there is nothing to write about.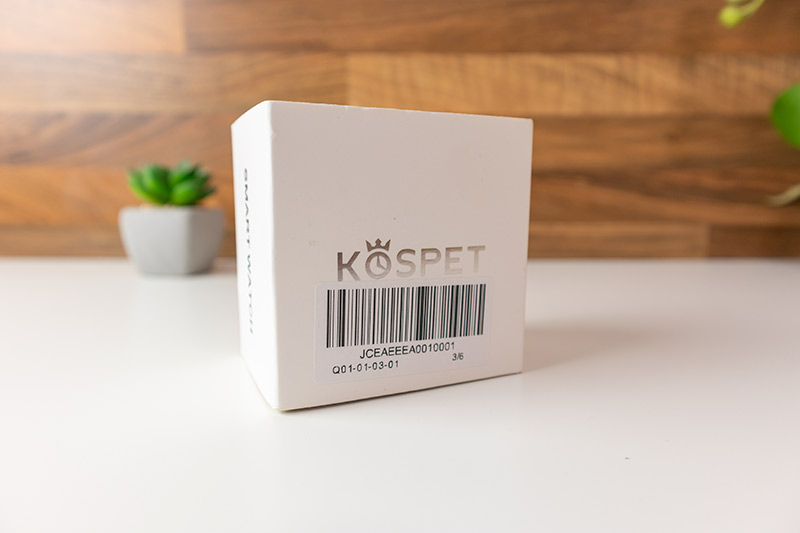 White box, inside the clock, a charging cable, a description. Slussz. I'm not saying the packaging is pretty good, but that's it. We take out the watch, put it on our wrist, and then we've already forgotten it came in a box.
---
External
I have a hard time deciding whether this now wants to be a retro quartz watch, or just the rugged abilities just embossed with the exterior. It must be quite unique, I think many say it's jawy, others think it's sin ugly.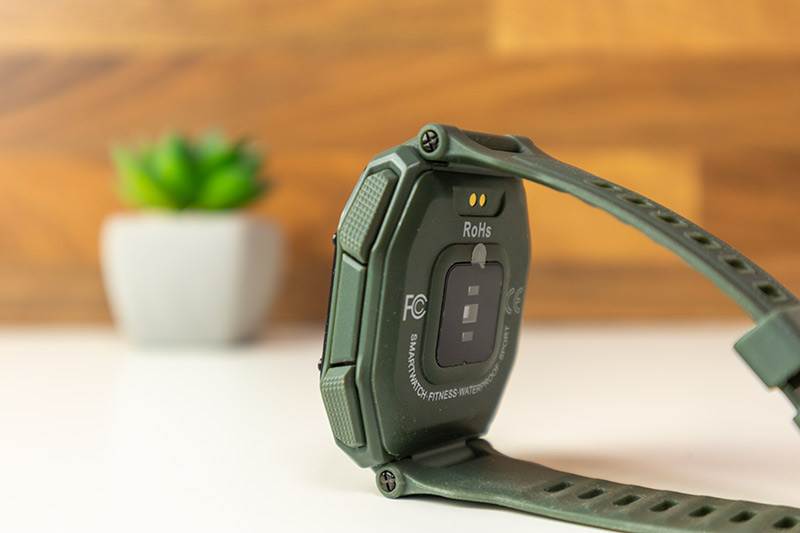 The display is relatively large, the coffees are wide, and on the right are two physical buttons that, like the rest of the house, are as if carved with a knife.
The plastic of the watch is hard, knocking, goes well with the design. The strap is also like it was made of the plastic of the watch case, but thankfully not, the much softer. I'm not saying I've come across a more comfortable strap than this, but as I've experienced in recent days, it's also comfortable to wear in the long run.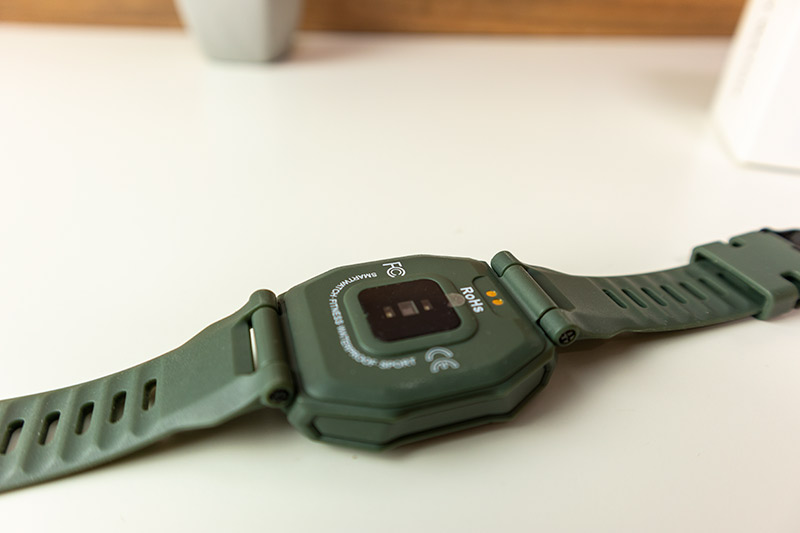 Although the factory description of the material says metal and plastic the metal is perfectly hidden. So, let's stay with the plastic.
In summary, this watch has become quite cool! It's not exactly my taste, but it doesn't mean anything. Anyone who loves the design of simple and / or old watches, or perhaps this form that mimics a strapatphone, will love it!
---
Paper form
We have become accustomed to the fact that knowledge of smartwatches has grown significantly in recent years, at least on paper. Previously unthinkable things like measuring blood oxygen levels or blood pressure were included.
Perhaps it is no coincidence that the more reputable manufacturers give or do not provide such knowledge for billiards because they do not consider the technology to be accurate enough to incorporate into their watches.
This, of course, does not bother cheap Chinese manufacturers, so there is as much ability as sky star. Of course, what works and what doesn't will only become clear if we buy the watch or, better, read an article about it.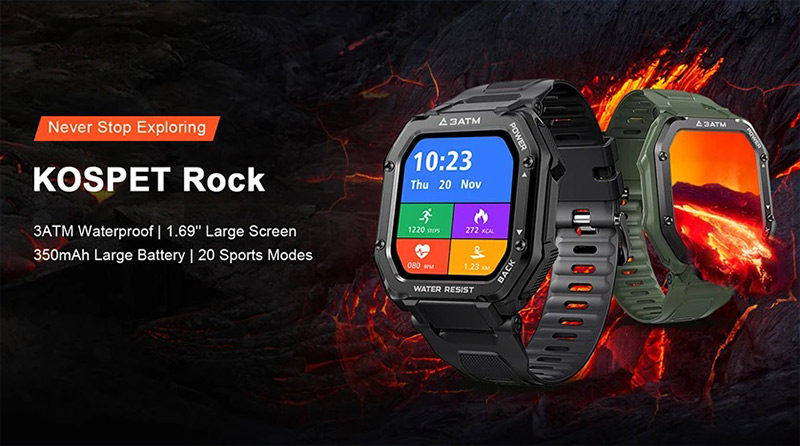 So in this chapter, there will be manufacturer data, experience and operational issues will follow a little lower.
Hardware
The Kospet Rock got a 240 x 280 pixel TFT display with a screen diameter of 1,69 inches. There is an hourly battery that provides up to 350 days of normal usage for the 14 mAh capacity, and up to 50 days in standby mode. I definitely won't try the latter.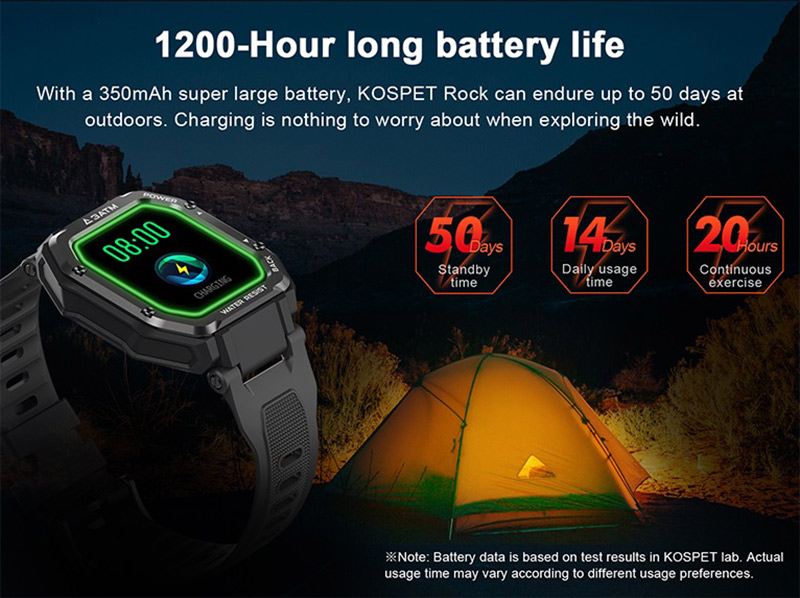 Kospet Rock "talks" to our phone over a Bluetooth 5.0 connection, which is good news, as 5.0 treats available energy much more sparingly than previous versions.
We don't get a crazy amount of sensors, we have to get in with the gravity sensor and the heart rate monitor. The latter optical sensor is also used in the measurement of blood oxygen and blood pressure.
Finally, another important data, the pressure resistance is 3ATM, ie the structure is waterproof up to a depth of 30 meters.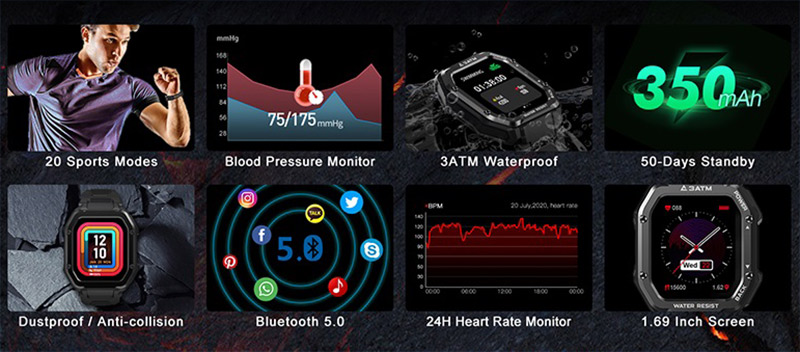 abilities
The watch does not speak Hungarian, but it does. Fortunately, this is not a big problem, everything is understandable, it can be used this way.
System messages are displayed in Hungarian, such as things that synchronize with the phone if the phone language is Hungarian. For example, in the weather report, we can read that it is a feeling of warmth and mostly cloudy, all with ordinary accented letters, of course.
Incoming messages are like that, but it's good to know here that we can't read everything, for example, the body of the letter is no longer visible in the letters, so it's really just a warning that we got a letter from XY. From now on, you may think that you can't even reply to messages for an hour.
Blood pressure, blood oxygen and heart rate measurements are described. We get sleep monitoring, we have GPS tracking using our phone, we get the option to reject a call, but not to receive it.
Of course, there is a pedometer, remote control of the camera and music on our phone, the brightness of the display can also be adjusted.
There is a stack of sports support such as walking, running, cycling, badminton, basketball, football, swimming, hiking, tennis, golf, rugby, baseball, elliptical trainer, general training, rowing, skiing, cross country, bowling, weightlifting workouts and sit-ups are also measurable activities.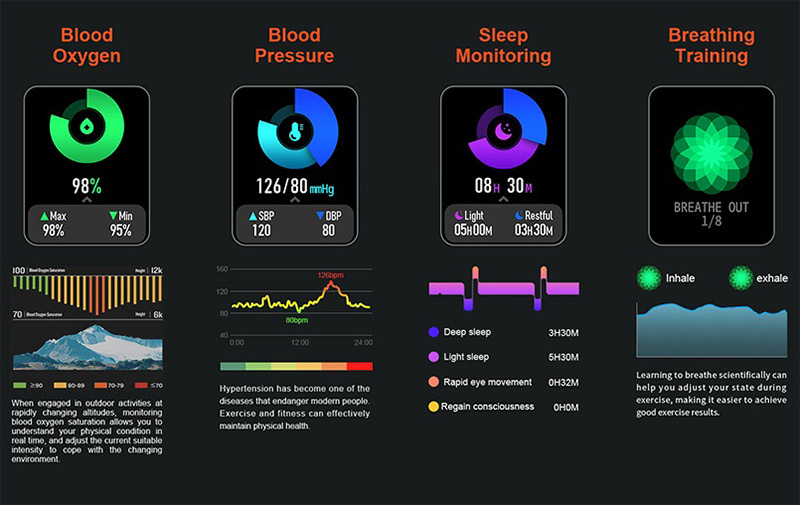 Finally, a few words about endurance skills.
We do not find information on the manufacturer's page about what international standards the watch meets, so we do not see the classification according to the standard IP standard, for example. This does not mean that it does not correspond to anything, because if it can withstand the pressure of 3 atmospheres, it is so closed that, for example, no dust can enter. At the mention level, we get data on the temperature conditions under which it remains operational.
Based on that, I wouldn't say it can't stand the stamina either, since the range between minus 40 and plus 55 degrees is quite wide. We can also meet the mention of impact resistance at the level of mention, but here we know what standard the watch is worth.
The point, then, is that for some reason, perhaps out of savings, the manufacturer does not give an IP rating, although based on the watch's known capabilities, it must meet at least IP69, but I wouldn't be surprised if it were good for IP69K as well .
---
Szoftver
For the class, we need to download the Da Fit app, which has earned me the title of best app of recent times.
Pairing the phone and the clock takes approx. in a matter of seconds. The interface does not speak Hungarian, but the pictograms help in everything. The whole thing is incredibly simple and transparent!
We get three tabs, we can choose from them below.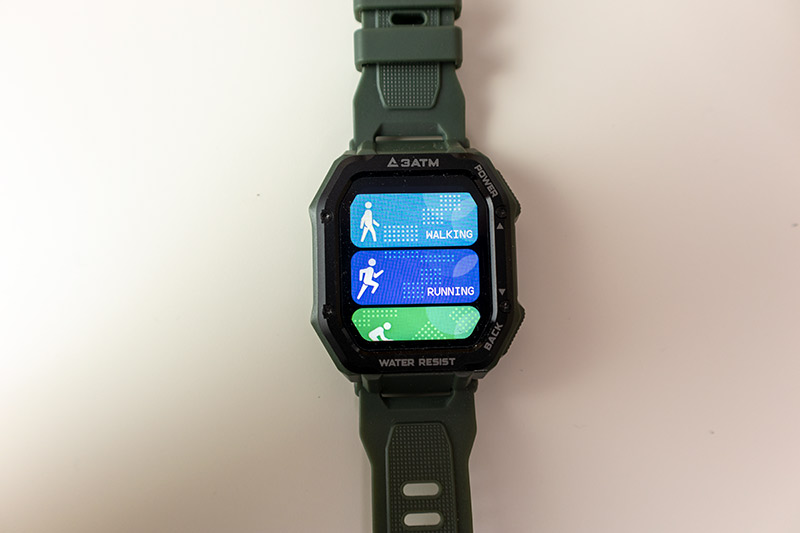 The first tab shows the results of various measurements and monitoring. On the second tab, the settings, changing the clock face, applications for incoming messages are similar, and on the third, our own profile.
I've seen such a clean, frost-free, bubbly-free surface a long time ago, compared to that, the software on cheap Xiaomi watches isn't in a row.
I'm also handing out a big big red dot to Rock here!
You can watch the software in action in the video above!
---
Real skills, experience
Well, the good news is that all capabilities work, though not all of them are worth using. Heart rate measurement is okay, this is not usually a problem. Blood oxygen seemed good to me, the results were pretty much in sync with the fingertip meter.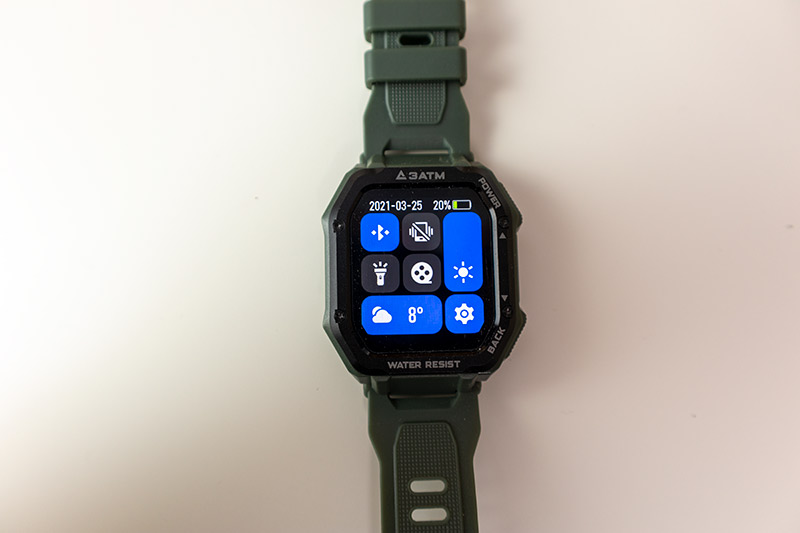 True, I have to add here that the normal value should be between 95-99 percent if we are healthy, so there is not much room for error here. I don't know what would happen if my oxygen level dropped. Specifically, I know what would happen to me, but what the clock would indicate back from that, not.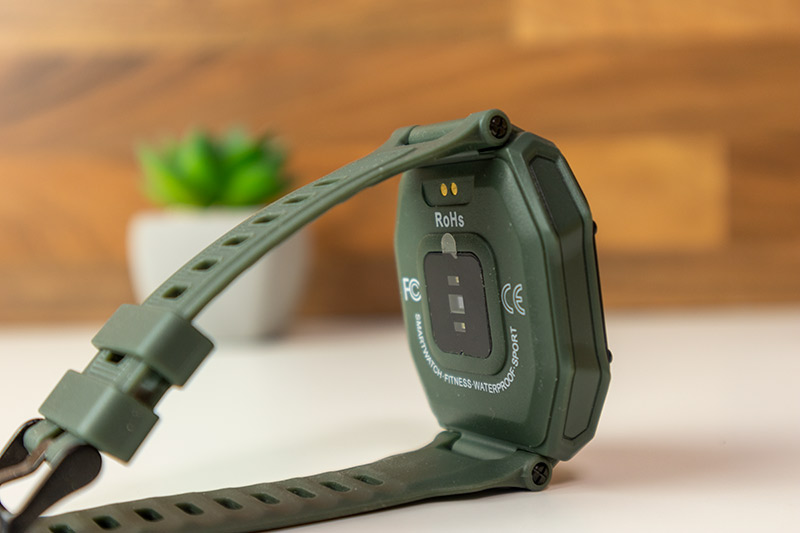 Blood pressure measurement is a joke, and I don't want to talk about that anymore. I've seen a clock in which things worked more or less, and I can't rule out the existence of an optical sensory solution for this measurement, but I'm sure it isn't. Let's leave it!
The step count is pretty much okay, there are the usual minimal deviations. Of course, like any similar watch, it detects wobbling with the help of the gravity sensor, so if we don't swing and move carefully we won't count anything.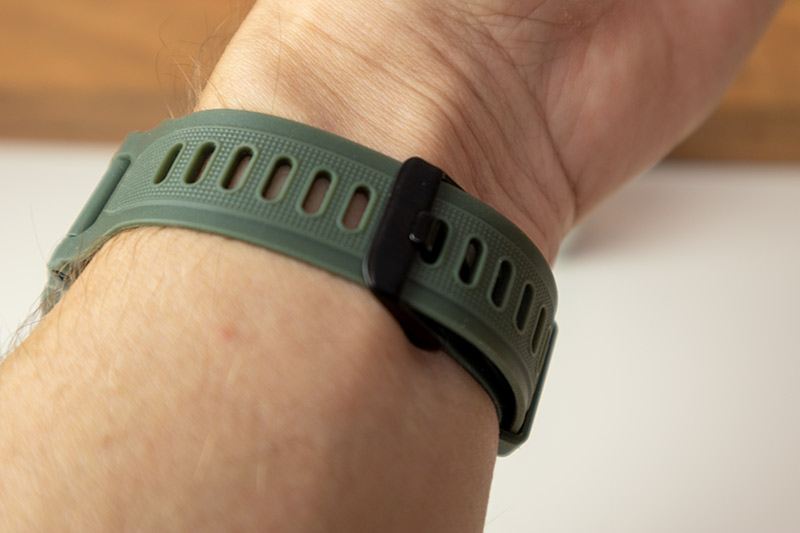 Using Kospet Rock is an explicit experience anyway. The dials are beautiful, and there are many that are suitable for those who only recognize objects larger than an inch without reading glasses like me.
The backlight of the dial is adjustable, and although we only get one TFT panel, the strong lighting will not only show the contents of the dial in the basement.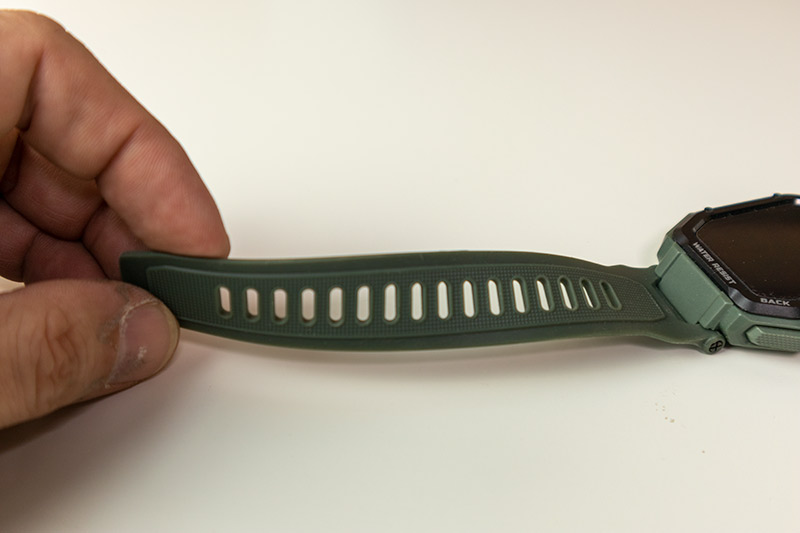 The warnings are especially good because of the vibrating motor. The engine is strong, which is good because the watch can't beep, so it only warns with a vibration. Specifically, no, there is sound because it vibrates so much that it can be heard.
I've written about the software before, I love it, but really!
Battery life is often of interest to many. Well, in this case, the factory data is not exaggerated at all, in fact! I am used to the fact that during tests for hours, phones never know the promised uptime. This is understandable, of course, because the test doesn't count as average daily use, I push the display like a deaf bell, I measure all sorts of things if I have to, if not.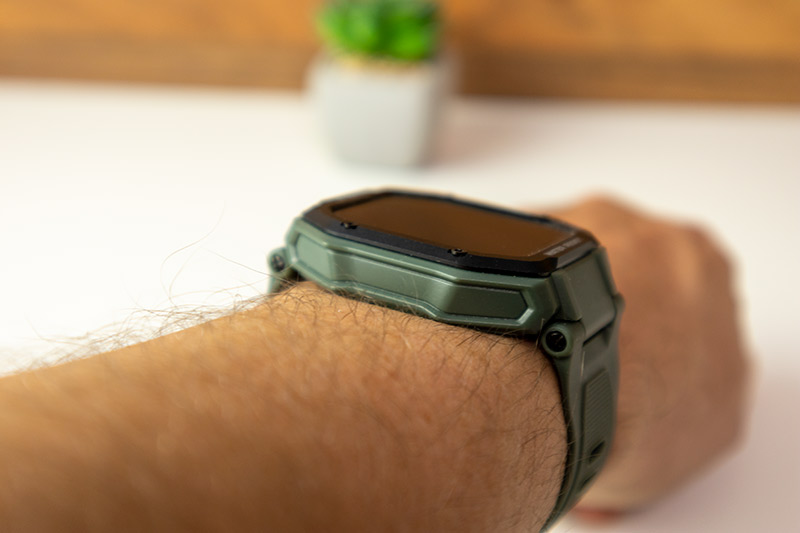 Rock, on the other hand, has sunk just 62 percent of its fully charged condition over the past week, which is surprising to say the least. Of course, this does not apply if we are connected to continuous sports measurement, then the manufacturer promises 20 hours, but I could not check this, unfortunately I can not spend a tenth of this time continuously sports, unless motorcycling is not counted here.
---
Summary
Kospet Rock has become a good little watch. I appreciate this especially in light of the fact that on first receipt, I felt that nothing good would come out of this relationship. By comparison…
In comparison, I had to realize that the manufacturer gives a very correct structure, I dare to risk that this was the best of the cheap watches I have had lately. Including the two Xiaomites (of course, I might just be so enthusiastic about the phone software).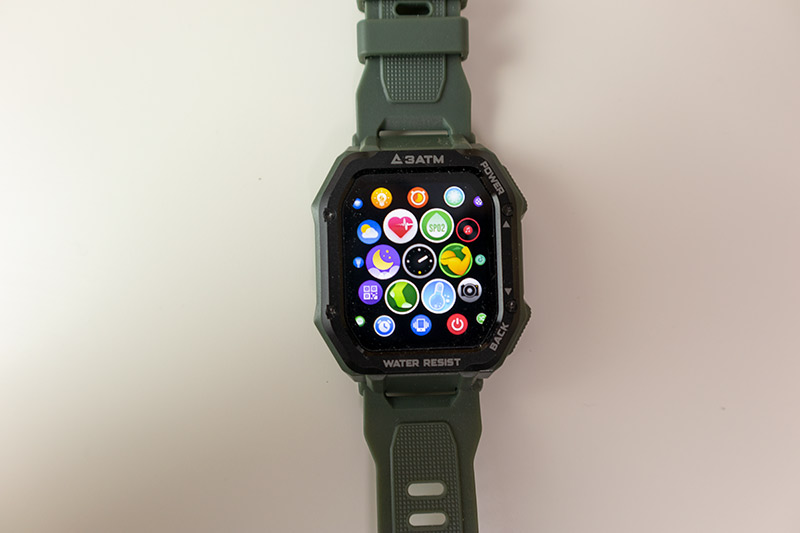 Kospet Rock doesn't know more than any similar structure, but it does deliver on the promised things except for one blood pressure measurement. I'm not sure how to measure blood oxygen levels, but now I'm saying it's good until I have to see a value of 90 percent or less.
It is comfortable to wear, has many sports modes, reduces battery life and reduces the design…
So, the thing is, by the end I was quite friends with this square shape. It's not too big, it's not too heavy, but it's simple, and if we really look at it, it comes to mind to wow, it can be a pretty tough hour.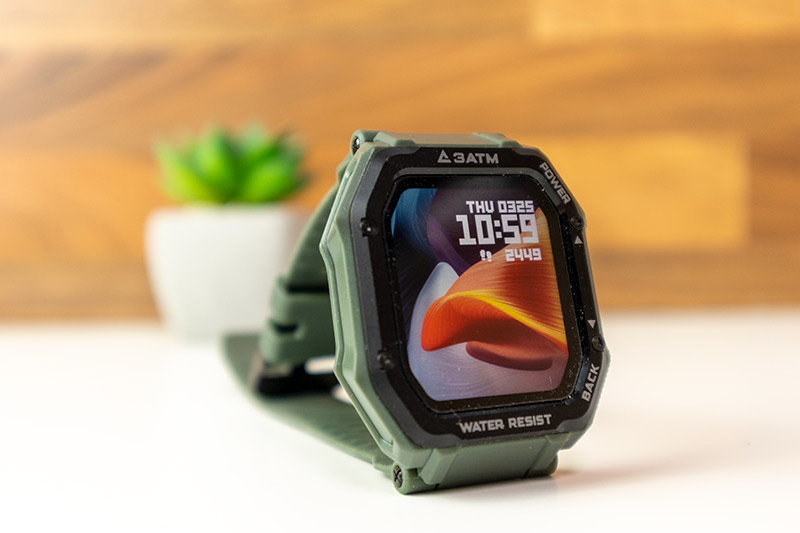 That is, the conclusion is that while not perfect, the money you ask for it is well worth it, if you choose this you will have a stylish smartwatch, one that is unlikely to come face-to-face on the street.
If you liked it, use the WIIROCK coupon code to purchase it at the link below:
If you order a piece, the price of the watch, including the shipping cost, will remain below the customs limit! Choose Priority Line delivery for more than one piece!