Chinese gadgets for 3000 forints, even as a gift!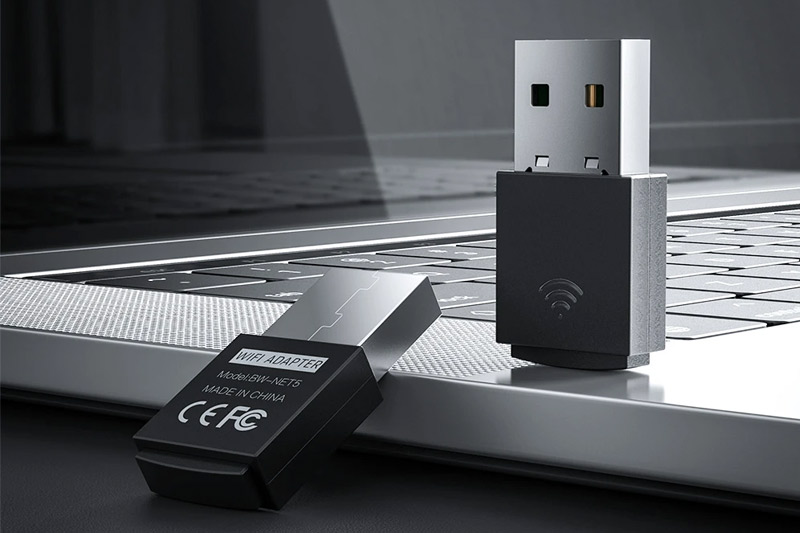 It's not easy to find a meaningful thing for so much money, but I'll help!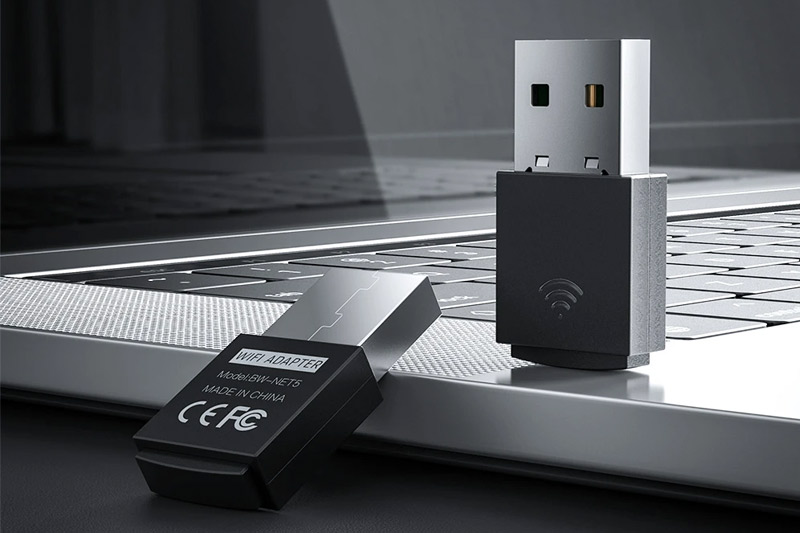 ---
Introductory
Christmas is around our necks, and there's nothing better when we can give our gifts to someone we love! The more gifts, the better! In the current list, I have selected things that are available from EU warehouses, arrive quickly and do not cost much, so we can put even more things under them under the tree!
As usual, the warning. At the time of writing, all products are available from the EU warehouse (GZ, PL, ES, FR), but if the stock runs out, the link to the Chinese warehouse (CN, HK) will be skipped. The package can even arrive from there, but for this you choose the EU Priority Line transport, so that you do not have to bother with customs clearance and customs costs!
Updated every day
---
To use the finder in the Black Friday promotions table:
In the search box that appears, click 3

In the window that appears, search for All Worksheets

Enter the product name, type, or article number in the search box

Press the search button instead of the done one!
---
How to buy with a coupon?
Open the product page in the list below by clicking on the product name
Click on "Buy Now"And then at the top right of the window that opens, click"Discounts " under the heading "Coupons " sorra
The "Input coupon code " Copy the coupon code in the box below and use the "Use " button.
Then come the "Place Order"Button and you can complete the purchase.
---
I take a similar tool with me for riding a bike, but I think it also has a place in the glove compartment of the car or in the backpack while hiking. It will rarely be needed, but even without exaggeration, one can save a life like this. Everything from the corkscrew through the screwdriver to the scissors is here, and we only have to pay HUF 2620 for the versatility!
Use to purchase BGTYOT873 coupon code here:
---
During a lot of computer or even kitchen work, we don't even realize how hunched our backs are. Then the troubles come. It hurts our necks, our waist, and we don't know why. That's why. This structure helps keep our backs straight so we can prevent more serious trouble. They ask for 2700 forints for the BGddbddc with a coupon code, so it's not expensive. The very large sizes are already sold out, but 2XL is still available or smaller.
Buy here:
---
I can't write much about this. A rubber slipper. Unfortunately it is only available in black, the largest size is 45. The price is amusingly low, they ask for 2290 forints here:
---
This package costs 3600 forints, which means that the price of a lamp is 1800 good Hungarian forints. Waterproof, has 3 modes of operation, can be charged from USB. Sure, it won't burn our eyes for that much money, but it can be good for assembly and sports, especially since we get a spare right away if it breaks down.
To purchase, use coupon code BGea69b7 here:
---
Although the big poker fever subsided years ago, there are still many who like to play cards. Of course, not only can you play poker with it, but you can also play other French card games. For me speciel these are still a great experience like most board games, I'm definitely not alone with that.
Xiaomi's card can also be purchased from a Czech warehouse, the price is HUF 1936 here:
---
Can be mounted on a wall, inserted into the ground. 21 LEDs are lit in it, it does not need to be powered because it is solar-powered and battery-powered. When fully charged, approx. 15 hours of operation is available, it has a light sensor, so it only turns on when needed.
That's why we now have to pay 3275 forints for the lamp here:
---
It's not a very complicated structure, but it looks quite good and is made of aluminum. A plastic will be more durable than a cheap piece, and the price is BG0bd8d7 with a coupon code only 2383 HUF here:
---
As you can see, this is not a hard-walled box, but a soft-walled clothes rack. We used to wear summer t-shirts in winter and winter sweaters in summer, but I think it can be used for a thousand other things as it is flexible and well ventilated. The size of the holder is 60 x 43 x 35 cm, the package contains 4 pieces. THE BGAMSO with a coupon code they are now asking for HUF 3930 here:
---
It's not too big a lamp, but in return the price isn't great either. It has 10 inches, 3 color modes, 160 LEDs are lit in it. The manufacturer recommends it for logging, videotaping and make-up. I agree with him, approx. good for these. The price is very small, with the coupon code BGAFF1130 we have to pay 2619 forints here:
---
It is a completely simple machine without any frills. For that much money, of course, he is not yet battery-powered, he needs an electrical outlet. We get a kneading and whipping shaft, the speed can be adjusted in 7 steps. I don't think it's worth knowing more than that, or maybe even the price. They are currently asking for HUF 3930 without a coupon here:
---
Its name is deceptive, as the notebook means not only the laptop in Hungarian, but also the simple notebook. In this article, for 300 money, this will obviously be the latter. It comes from Xiaom, with sheets of 5 grams of A80 size paper. Xiaomi thinks it's elegant, I think it's just as much as a mid-priced notebook can be. We don't usually get bad things from Xiaom, so if you like to nail like me and record your daily things in a notebook, you'll be perfect for that!
You can buy it from a Spanish warehouse with a black, blue or gray cover for HUF 2947 here:
---
This package will be a good gift for those who like to DIY, solder. In the kit you will find everything you need to create a working Tesla coil, with which you can then perform interesting experiments. To say the least, the fluorescents will be lit nearby, without, of course, putting them under power. What's more, there's an audio input on the printed circuit board so your coil will even play music.
This is a really interesting and useful gift. It's useful, at least in the sense that our teenage kid hasn't been staring at his phone for at least a while, and then, it might even arouse his interest in physics. Of course, it's a good game for adults too, and they don't even ask for it much.
This is also coming from the Czech warehouse, we have to pay 2947 forints here:
---
It is suspected that fewer and fewer computers need an external wifi adapter, but this is good for desktops or older notebooks. It's more convenient, simpler, and cheaper to use one than a desktop card than to buy an internal card, and it's probably faster on older laptops than the built-in interface.
The price is almost none, we can add it to the basket for 2996 forints at the following link:
---
I can mostly imagine offices, computer workplaces where we can improve the humidity and smell of the air locally. Fortunately, they only ask for it for the size of it, since for 3275 forints, we can buy it from three colors here:
---
I don't know how many people still use such a desktop calculator, but I found this interesting because in addition to the usual functions, it also got a small digital drawing board where we can take notes and draw. Can be charged via USB Type-C pot. The price is 3275 HUF here:
---
Fast warm-up, selectable temperature between 330 and 450 degrees, automatic sleep mode, weight only 20 grams. These are the main abilities, and I said it all with this sentence as well as the title. You don't want to solder the iron gate with it, but it will be good for finer things! Fortunately, it's also cheap, it costs 3275 forints here:
---
This card reader will be most suitable for phones, tablets or notebooks. USB Type-C on one side and MicroUSB on the other, but if you fold the tab down, you get a traditional USB port. So, this is a 3 in one unit that can be used for essentially any USB port. The speed is 5 Gbps, the interface is USB 3.0, so it's fast as it should be. The price is also good, with coupon code BG6f53e7 you can buy it here for 3603 forints:
---
There are probably many who would be happy if their home was a little smarter than it is. This is easier to solve than you might think. If you want to keep the traditional switches and don't want to spend on expensive wifi smarts, then you need such a lamp smartener. You can screw in any LED burner with a traditional socket and you can switch it up and down from your phone, even remotely. The point is to have your mobile on some sort of internet.
There is no coupon, but the price still doesn't beat anyone to the ground, they ask for 3275 forints here:
---
In fact, not only 32GB capacity paths can be found here, but also 64-128 and 256GB. The cheapest 32GB version is only recommended for recording U1, i.e. maximum FHD resolution material, but the other 3 cards are already U3, which means that they have enough speed to record up to 4K material. This speed, of course, comes in handy not only when recording video on them, but also in all cases, such as when you use them as storage in your phone.
The price is, of course, lower than at home, the price of the 32 GB version with the coupon is HUF 2619.
---
I haven't really found a better name for these bamboo toys. As you can see in the picture, these are kind of devilish things, but of course you don't have to / can't close anything with them. Some kind of 3D puzzles that will be a challenge to disassemble / assemble. Don't expect anything big, these are quite small, 4,5 x 4,5 inch toys. There are 3 types, click on the link, they are priced without a HUF 1964 coupon here:
---
CONCLUSION
By the end again the usual things! If you want to buy cheap, join our Facebook group because there are no coupons we can't find!
We're looking forward to a lot of video tests and live broadcasts on our YouTube channel, plus, now you can win a cell phone. Subscribe!
At the time of writing, all products can be ordered from the EU warehouse (CZ, PL, ES or FR). Pay attention, if you run out of products from the EU warehouse, the link will automatically jump to the Chinese warehouse.
If you order from a Chinese warehouse, use the EU Priority Line shipping method, Banggood will say this is also duty free for arrivals after July 1st. For sure, you can calculate on a secure basis that you will have to pay the 399 HUF customs clearance fee when ordering from China!