iMars J05 Pocket Test - if your car battery has already been discharged
It was one of the items on my list that I wanted to get for this summer.
---
Check the pocket in action!
---
Introductory
Pocket. I don't know if there is a better name for this product, because we really used to car the car, if the battery gives in, it will fit in our pocket. So, rightly so, it's a pocket.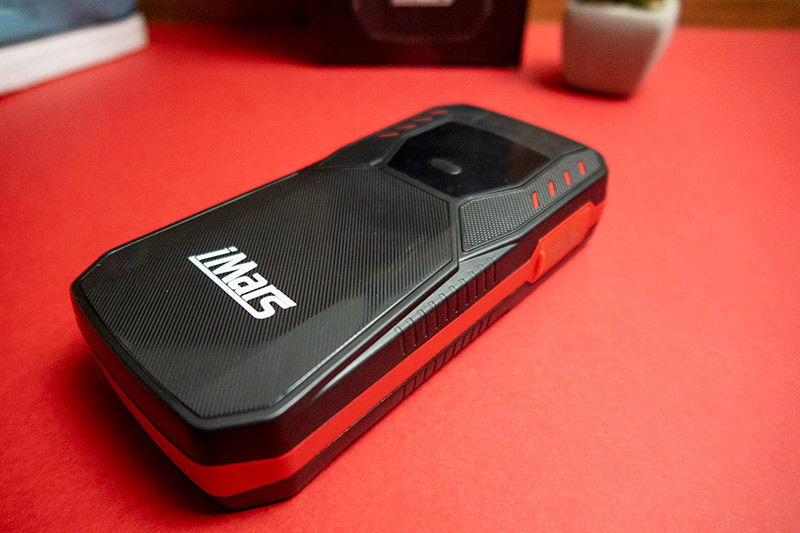 The thing is, a car has long since let me down because of the battery, so I didn't buy it because of it, but because I like to ride a motorcycle. What I really hate, though, is pushing an engine in thirty degrees in the summer, in leather. However, I have already done so, and I do not want to repeat this stunt again.
So I make it against it to happen again. Sure, there could be a thousand and a technical bug, but if you buy this, chances are it won't happen because of the battery.
---
Packaging and exterior
I'm predicting this article won't be too long, as it's basically a simple structure. We don't get a thousand additions to it, but what they add is downright compelling.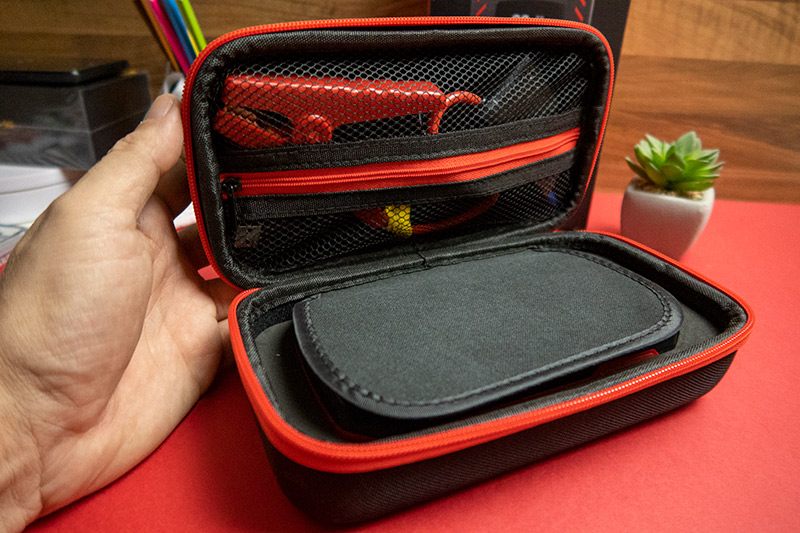 The paper box in which the showy arrives, we can already hope that we have not bought something junk. I note I haven't had to be disappointed with iMars products so far, though the fact is that cheaper things aren't top notch for them either.
So that's why it's interesting that their pockets, which cost just 16 thousand forints, are especially demanding in terms of the use of packaging and stuff.
When we open the cardboard, a cloth-covered bag falls into our hands. Here we find the pocket on one side and the cable on the other, through which we will be able to supply some energy to the electrical system of our car or engine.
The bull is not complicated, the front panel display, here the most important value is the charge display, below the display is the power button. On the side we find two USB ports on which it charges and a third on which it picks up. On the opposite side, the battery cable connector is waiting for us in the form of a cap-protected connector.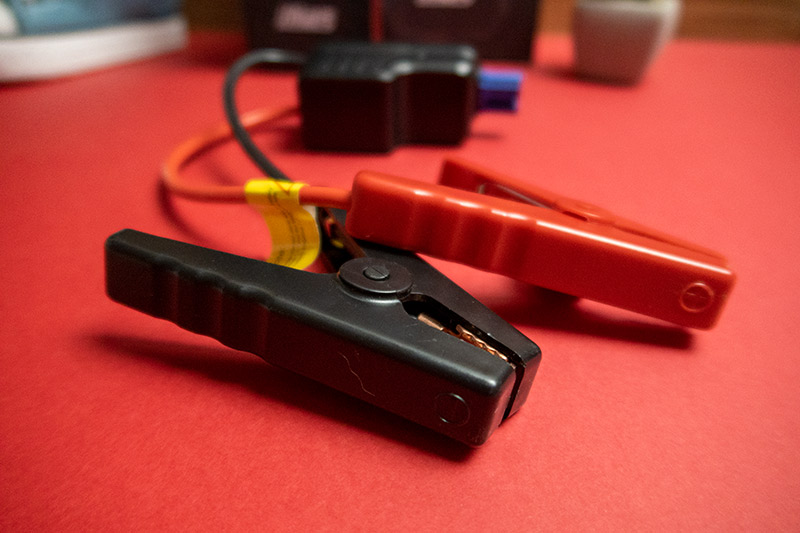 On the outside, the iMars J05 looks pretty compact and powerful. I don't think the casing will withstand every fall, but it will probably get through minor bumps. In any case, according to the manufacturer, shock and vibration protection has been built into the structure.
Before I forget, there is also a flashlight at the top of the cover, which can not only light up continuously, but also flash when given an SOS signal, if you wish.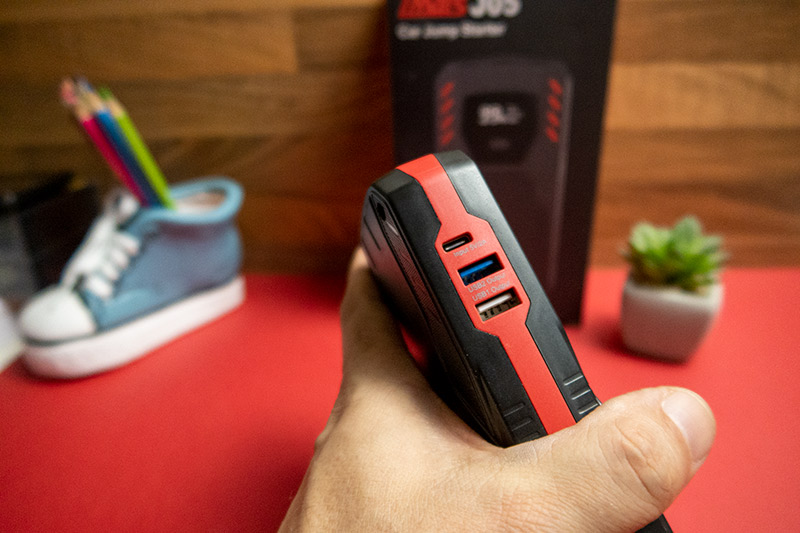 ---
Paper form
The iMars J05 is actually an external battery, or power bank, who knows. Of course, unlike traditional external batteries, it's not optimized to charge our devices, but to start our cars, so we get an starting current of 800 amps, but the peak can reach 1500 amps. This is called Peak Current by the Yankees (English), meaning it really only represents a theoretical maximum.
The capacity of the battery itself is 18 mAh. It can be charged with 000 volts / 5 amps or 2 volts / 9 amps, and the USB outputs have 2 V / 5 A on one port, 2,1 V / 5 A, 2,4 V / 9 A, 2 V / 12 A on the other port . We also get QC2 fast charging for our mobile devices.
The pocket can be used for cars with a 12-volt system. The manufacturer has set an upper limit of 5000 cents for petrol and 3000 cents for diesel. It is also important to note that the structure can be used between minus 20 and plus 60 degrees as described.
We also get a lot of protection. In addition to the shock and vibration protection mentioned above, we also have protection against overcharging, overcharging, overvoltage, overheating and reverse polarity connection, so what can be included.
---
Test
Testing the structure didn't take too long. As I wrote above, I bought it for my bike, not for a car. Unfortunately, with the current battery, two years ago, the engine did not start after a cold night in the Alps. Luckily I wasn't alone then, so we were able to push in, but it was already in me that I wouldn't leave next time without a pocket.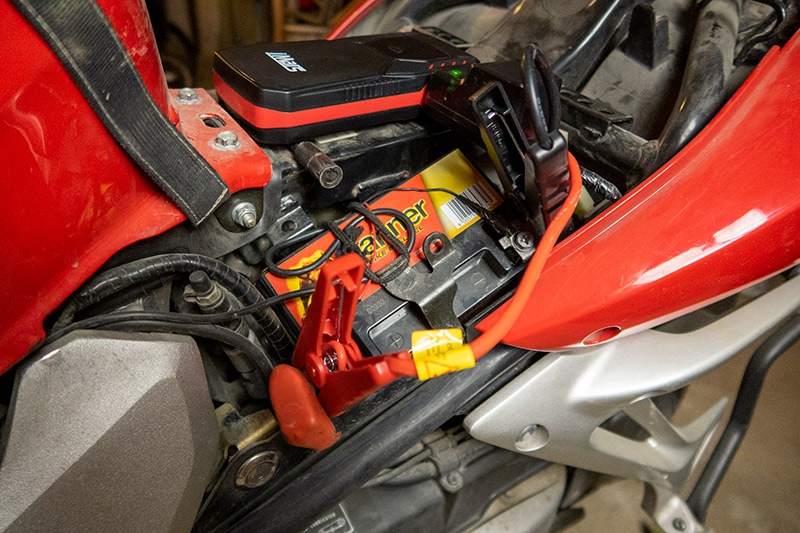 The Covid situation and the Sputnik vaccine taken to encourage our government made me miss the last two motorcycle seasons. At least I didn't go on a bigger tour, so I didn't even buy a pocket. However, this year it looks like I can already go to the Italians, and since I love the Dolomites passes and Italian food anyway, I also ordered the iMars bull from a Czech warehouse.
So, my battery has been dying for a few years anyway, so getting a new one will be current this year. Because of this, I didn't bother to take it out of the engine, nor to put the drip charger on it. It also came in handy because I had to start the engine with an essentially zero battery. The engine block is four-cylinder, V-layout, four-stroke and 800 cc. Sacc per approx. I stopped the iron in the corner of the garage 5 months ago.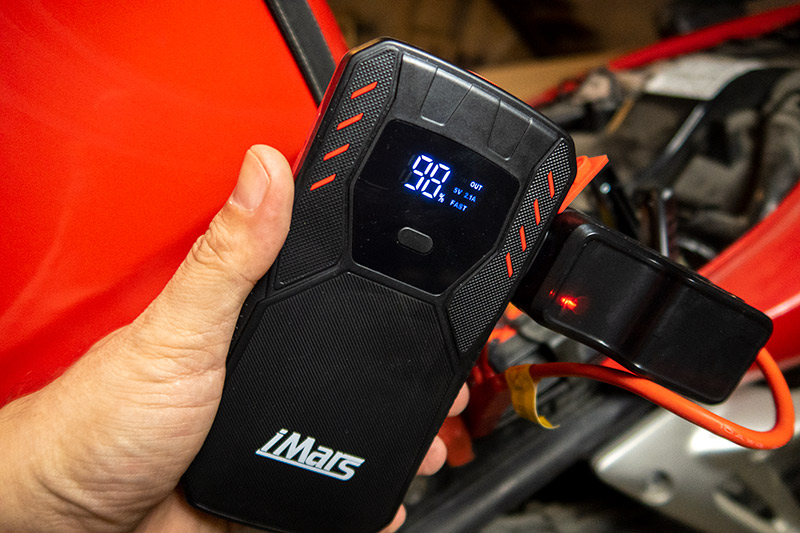 So the only task was to burst into the pocket of the iMars with a battery that had been shut down slowly for half a year and hadn't started since, without running into zero!
The test was crowned with success, I started the engine 5 times in a row, during which time the charge dropped from 100 to 97 percent. Of course, I suspect the first crash took most of the oil, the engine that had already been run in was a second-to-third-many-times easier to start.
---
Summary
So the point is hopefully understandable. Pockets are a useful thing. Anyway, I usually take an external battery with me in case I have to charge my phone and there is no power outlet. If I'm already taking it, why not take something that I can start the engine from. Well, right!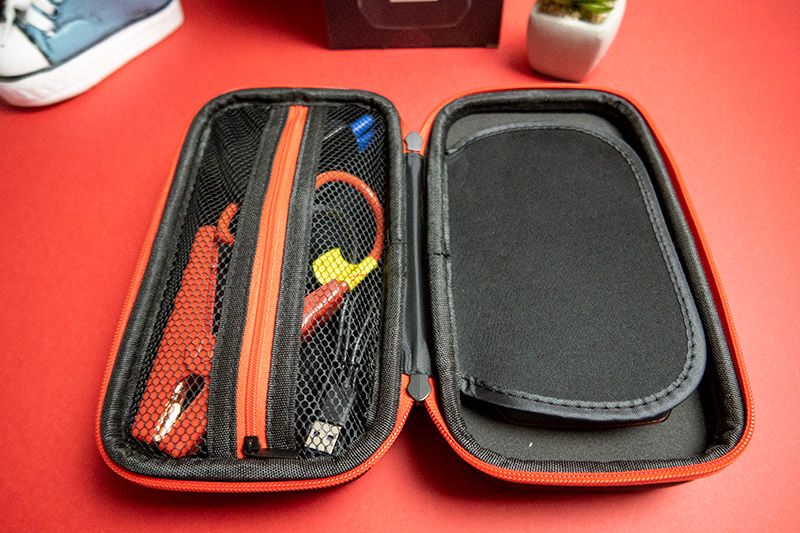 Such a pocket can also be worth gold in the car. True, this is typically the structure that, in a good case, you just take out sometimes to upload, you won't really use it. If, on the other hand, you suddenly need it and don't, you can suck at the bet.
I don't think you should be particularly spared on this, as getting one isn't a big cut. Your car (on your engine) will immediately have a flashlight, an external battery and an ambulance for your battery.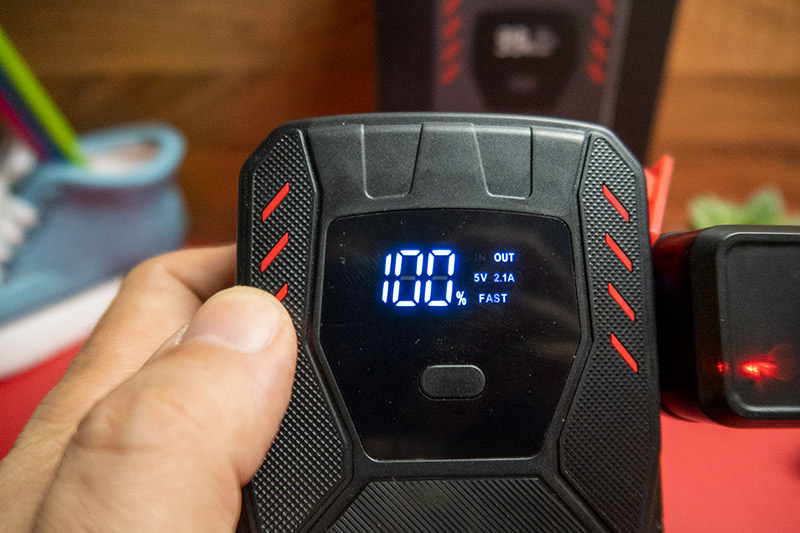 If you liked it, you can now buy it from the Czech warehouse BGHU1855 with a coupon code for HUF 16 by clicking on the following link: