This is the Blitzwolf stuff you wanted for Christmas but didn't get…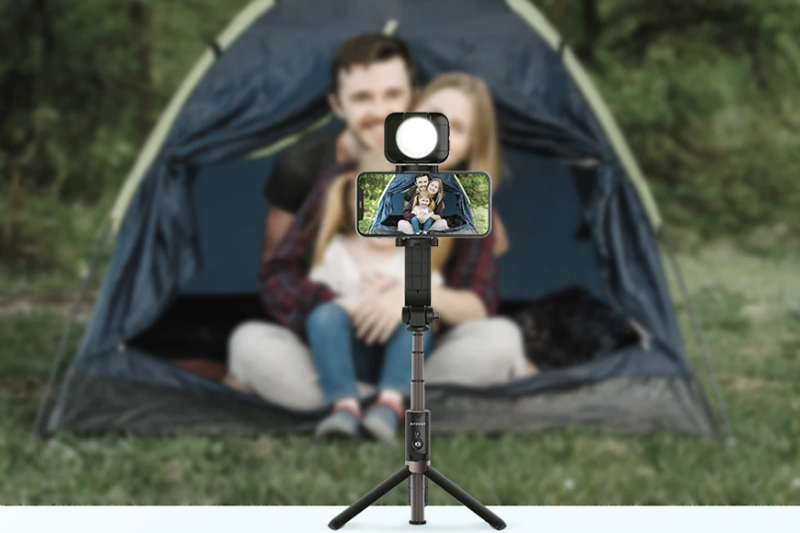 From household appliances to Bluetooth speakers, everything that would have a place in your home.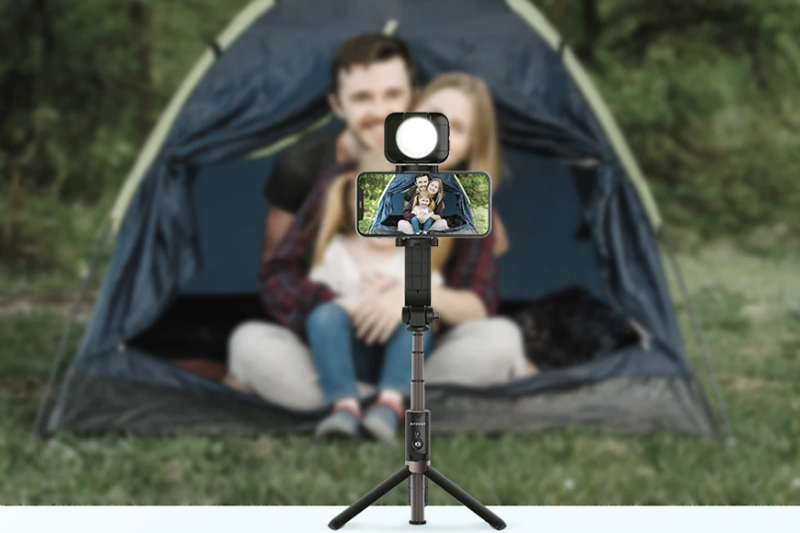 ---
Introductory
In this selection, I only found Blitzwolf (BlitzHome, BlitzWill, AirAux) products, but now there is no price limit, rather I tried to select items that have good prices and that would all be accepted as Christmas gifts.
It is very important, pay attention to this: At the moment of writing this article, all products can be ordered from the Czech, French, Dutch, Spanish or Polish warehouses, i.e. CZ, FR, NL, ES or PL for short. However, the stock is not infinite, if the EU warehouse runs out, it is possible that the link will show the Chinese warehouse (HK, CN), from which the order will be delivered duty-free by EU Priority Line or Standard Shipping!
---
All coupon deals of 9 stores in one place! Banggood, Geekbuying, Tomtop, Gshopper, Hekka, Geekmaxi, Aliexpress, Cafago, BuyBestGear. Thousands of coupon deals in one place!
---
HOW TO BUY WITH COUPON?
Open the product page in the list below by clicking on the product name
Click on "Buy Now"And then at the top right of the window that opens, click"Discounts " under the heading "Coupons " lol
The "Input coupon code " Copy the coupon code in the box below and use the "Use " button.
Then come the "Place Order"Button and you can complete the purchase.
---
I can say without exaggeration that the Blitz(Wolf)Home BH-AP1 has become one of the most successful BlitzWolf products in recent years (next to the convection ovens). It's simple, efficient, and of course also smart, of course not in the sense that Einstein was smart, more like any other household appliance that we can control with our phone.
Of course, I also wrote a test about it, and in fact, I still use one of these structures in our bedroom to this day. The air purifier with a power of 50 watts is recommended by the manufacturer for rooms of a maximum of 30 square meters. The CADR value is 220 m³/hour, which means it can circulate and clean this much air per hour. The manufacturer specified a replacement period of 6 months for the filter, but of course this largely depends on where it is used. The AP1C used in my office (this is the non-smart version, but they are identical in other respects) has a replacement period of about 3-4 months, but the machine used in the bedroom went almost 9 months without a filter change.
I won't write more about the machine, if you are interested in other information, read my article, I described everything in detail: BLITZHOME BH-AP1 AND AP1C - CHEAP AIR CLEANER TWIN TEST
Use to purchase BGHN1402 coupon code, the price will be HUF 24 here:
---
I know, winter is coming, but even if there is a good discount on the ice cube maker, you should buy it now. It has been in service with us for some time, many of our guests admired it, some even bought it after seeing it at our place. It's a good little machine, its speed and capacity were enough for a group of 10 people, even though it was summer and everyone shoveled ice cubes into their glasses.
I won't tell you more about it, read my article about it here: WE TRIED IT – BLITZHOME BH-IM2 ICE CUBE MAKER AT HOME WITH THE PUSH OF A BUTTON
If you liked it, then a BGbf19d5 with a coupon code, instead of the original price of HUF 60, you can add it to your cart for HUF 000 using the link below:
---
I tested it just this week, I made an article and a video about it, so I won't even write anything now, just that it fulfilled the expectations attached to it by far. Read the article and watch the video here: TESTED BLITZHOME BH-JC01 FRUIT PRESS
Purchase a BG1339ac with a coupon code for HUF 32 at the link below:
---
Blitzhome's new coffee machine has been completely covered in metal and is much more compact than its predecessor, the CMM2. The maximum pressure that can be produced is 15 bar, and the maximum power is 1450 watts. Of course, we don't find a boiler in it, but a high-pressure pump and a pipe snake, which heats the flowing water to the required temperature in real time.
It also has a precise temperature control and of course a sensor that accurately measures the amount of water flowing through. The latter is also important because we can also adjust the strength of the coffee with the amount of water. You can work in a fairly wide range, from 25 to 60 milliliters for one cup and 70 to 110 milliliters for two cups to vary the amount of water flowing through the device.
Maybe you weren't surprised, but I also wrote a test about it, which you can read here: CREAM COFFEE AT HOME – BLITZHOME BH-CM1503 COFFEE MAKER TEST
The machine is now a BG4124e3 you can buy it for HUF 36 with a coupon code here:
---
You can't even get a silly lamp at home for that, you know a thousand things. Of course, we are talking about an LED lamp in which 78 + 42 LEDs provide light. Of these, 78 are white, they glow down, and the remaining 42 can reproduce RGB, or 16 million colors.
The latter light upwards, so the colored light reflected from the ceiling gives a unique atmosphere to the illuminated room. The brightness is 2200 lumens and the color rendering is 80 Ra. The lamp has a circular diameter of 30 centimeters and a height of 3,2 centimeters. Of course, the knowledge of the lamp is much bigger and more interesting. For white light, the color temperature can be adjusted from cold to orange light, numerically from 2700 to 6500 Kelvin. In addition to the color temperature, of course, the brightness can also be adjusted.
In the case of color LEDs, I mentioned that we can "mix" 16 million colors, and of course the brightness can be adjusted here as well. We can control the lamp from our mobile, we can use Blitzwolf's own smart home application for this, but we can also integrate the lamp into Google Home or Amazon Alexa systems, in the latter of course the voice command also enters as a control option.
The lamp is now especially cheap, a BG604601 we can buy it for HUF 17 with a coupon code here:
Lamp test here: BLITZWOLF BW-CLT1 SMART PLATE LAMP - SUSPICIOUSLY CHEAP!
---
This is the latest lamp from BlitzWill, as you can see in the picture it is a floor lamp. Of course, it is also smart, meaning it can also be controlled from a phone. The color temperature can be adjusted between 2700K and 6500K, the brightness can also be adjusted, continuously up to 2000 lumens, and of course the color of the lighting can also be adjusted. If we don't want to fool around with our phone, then of course there is also a way to control it manually, with touch-sensitive buttons. And as an extra service, it can also be used at parties, because it can also change its colors to the beat of the music.
The lamp is now a BGc47da7 with coupon code you can buy it for HUF 28 here:
---
Here is a selfie stick, but not just any selfie stick, I don't think many of you have seen it. It's a real professional device, because in addition to the usual Bluetooth remote control and legs that can be folded out as a tripod, it also has two very useful extras. One is a lamp, which enables us to take photos of our faces even in poor lighting conditions, and the other is a condenser microphone, which allows us to record videos with good sound quality. So this is a complete set that can be suitable even for semi-professional vloggers. Compared to this, the price is not high, since the BGffb8cd by using a coupon code, you can get it at half price, and even for HUF 12 instead of HUF 000.
If the site says that it cannot deliver to Hungary, don't panic, switch to the Polish (PL) warehouse, the delivery will work from there!
---
This is also a new structure in the BlitzWolf range. A transmitter with an OLED display, which received quite a lot of extras. Basically, it can be used to connect it to audio players without a Bluetooth connection with a cable, and to transmit their sound to, for example, Bluetooth headphones or earphones, or perhaps Bluetooth speakers. An extra is already here, as it can be synchronized with two Bluetooth units at the same time, so you can even play music on two headphones at the same time.
However, the structure is not only capable of this, but also of RX mode, i.e. when we send music to it via Bluetooth and connect the BR6 with a cable to a sound wall, so the music played on our phone can also be heard on sound walls that do not have Bluetooth with a relationship. So it really is a 2-in-1 device, it works back there!
The price of a BG78e4a0 with coupon code HUF 8200 here:
---
There are those who will never need it, for others it is a world-saving idea. For example, me too. I've been looking for a normal tablet holder for a while, because I usually use a control monitor when making my videos. In other words, not a monitor, but a phone, but I use this as a monitor. However, with such a structure, I can replace the phone with a tablet, which would be much more practical for me. So I ordered one, it has already arrived, and I will write a few-sentence test about it soon.
Of course, it's likely that there aren't too many of you who make videos at home, but a holder like this can be good for a lot of places. For example, I could do this with the tablet from which I control my smart things at home, from which I listen to Spotify music via a Bluetooth speaker. But it can have a place in the kitchen, where, say, I read the recipe while cooking, and in a million other places.
If you want one, a BG99d7b2 You can buy it here for HUF 7800 with a coupon code:
---
Currently, 64 GB pieces can be ordered from the Czech warehouse. As the name suggests, they have a USB 3.0 interface, which means that the write, read and transfer speeds will be fine. That's pretty much all I can say about it, and that the 32GB version is a BGf75049 with a coupon code it costs only HUF 5200 instead of HUF 2522, the price of the 64 GB version is HUF 6000 instead of HUF 4250, and the 128 GB version costs HUF 10 instead of HUF 000 here:
---
It's no small thing, since this cube can squeeze 100 watts out of itself. There are RGB lights, a large battery, TWS function, so you know what we can expect from such a device today. The water resistance is IPX5, the Bluetooth 5.0, and the battery with a capacity of 5000 mAh can be enough for up to 12 hours of music listening. In addition to Bluetooth, you can also transfer music from a card, USB drive or cable.
The stuff is now a BGf65680 we can get it from the Czech warehouse with a coupon code, the price is now only HUF 37 instead of HUF 000 before Christmas, the delivery is free. To buy, click on the link below:
---
Well, I haven't bought it yet, but I don't think I will either, the previous version is good for everything. Even so, it's worth looking at this little one, because even though it's plug-in and not table-top, it's capable of 100 watts. A brutal piece. We provide PD3.0, SCP, QC3.0, PD2.0, QC2.0 solutions for fast charging, so it can be used for Android and Apple devices, and even some notebooks can be charged with it due to the high performance. THE BG8c852d with a coupon code, you can get it now for HUF 16 here:
---
Blitzwolf offers more and more portable, battery-powered speakers. Based on these tests, they are not bad. There are quite small ones, but there are also bigger ones, like the WA5, which can squeeze out no less than 100 watts of power. It is not small in size, of course it cannot be said to be the size of a mountain, because then it would not be possible to carry it comfortably. The weight of a little more than one and a half kilos is accompanied by a dimension of 260 x 106 x 86 millimeters.
There are three active speakers in the speaker, of which the middle one is a mature, 25 mm woofer. The music can be sent via the Bluetooth 5.0 connection or via a cable, with the built-in 5000 mAh battery, the operating time is 12 hours at 50 percent volume.
The price of the speaker is a BG3d8224 with a coupon code, you can buy it here for HUF 30, instead of the typically HUF 23 price tag:
---
It has the usual "extras", i.e. there is a charging/docking box, there is a TWS function, the diaphragm is larger than average at 13 millimeters. Bluetooth is now 5.1, there is AAC support for better sound quality, the charger is fortunately Type-C, and it has received protection against water, IPX4 rating. You can listen to music for 3,5 hours with one charge.
You can see that there is nothing extra, the FPE2 is a completely average earphone, but fortunately the price compensates for the lack of real extras. THE BG34d429 with a coupon code, we can buy it from the Czech warehouse for HUF 7100, so it's worth the price even with the hefty HUF 1600 delivery.
Buy here:
---
It looks like a plain extension, but it really isn't. In fact, it has room for 8 220 plugs, but there are also three standard USB (A) sockets and a USB Type-C connector. You can use fast charging through these. There is a switch that allows you to unplug everything, but there are also a lot of protections, such as overload, overcurrent, short circuit, overvoltage, and the whole structure is made of refractory material.
So the point is, you can use a lot of devices from one hub, which will also be safe.
The price of the product is a BGe6cdd5 with coupon code HUF 12 here:
---
Its name is almost the same as that of the previous product, which is no wonder, since both are distributors, in fact, both know the same thing (almost), only the shape is different. It also has 8 XNUMX-pin connectors and four USB connectors, the only difference is that not one of the USB connectors here is Type-C, but two. There is also a coupon code for this, a BG11c28e you can buy it for HUF 11 with the code here:
---
I promise there won't be any more distributors, just this one and I'm done!
The distributor called PC1 is quite new, with a total of 6 connectors. Of these, 3 standard EU plug, 230 volt sockets, two USB-A connectors with QC3.0 fast charging and one USB Type-C connector with PD compatibility. In other words, we can make three from one outlet and charge anything from the device, from Android devices to devices with the Apple logo.
To do this, a BG9eea9f you can use a coupon code, we can order it from the French warehouse for HUF 7800 with optional free delivery by clicking on the link:
---
This thing is nothing but a portable monitor with FHD resolution with a Type-C connector. Those who own a notebook with a full-fledged Type-C connector or a phone will benefit from it, because they will be able to use it as a secondary display. Small, thin, light, it can even fit in a notebook bag next to the machine. Unfortunately, the price is not nearly as light as the monitor, the BGa21a72 they ask for HUF 71 with a coupon code here:
---
This headset is designed for gamers. Of course, we can use it for other purposes as well, the point is that it will be most suitable for desktop computers and notebooks, as it has a USB connection. This also means that you do not need a sound card to use it. The manufacturer mentions the 7.1 sound and dynamic bass as interesting. I will also mention the large, 50-millimeter membranes.
The price of a BGa23f44 HUF 5000 with coupon code. Listen, because there is a version with a jack and a USB connector, you have to choose which one you want to buy. The coupon code can be used for both versions at the link below:
---
If there is not enough space on your desk, you may want to consider purchasing such a faculty. It doesn't cost much, but by having the monitor "float" over your desk rather than on the big base of the base, you can save a lot of space. The display on the arm can of course also be tilted, rotated and raised, thanks to the pneumatic solution we can move it easily without effort. According to the description, the maximum load capacity is 6,5 kilograms, the recommended maximum monitor size is 27 inches.
If you feel you can't live without it, then a BG5c0aa6 use code to purchase, so you can collect it for HUF 13 here:
---
Portable, small, Bluetooth speaker from BlitzWolf. It doesn't have too many extras, although RGB light is a rarity in this category. It has a battery with a capacity of 2000 mAh, which can play 5 hours of music at once, even with the RGB lights on. Of course, it works with a Bluetooth connection, but you can also use a memory card or even a jack cable to play your music.
The price is friendly, a BG055fbc with coupon code HUF 8255 here:
---
All coupon deals of 9 stores in one place! Banggood, Geekbuying, Tomtop, Gshopper, Hekka, Geekmaxi, Aliexpress, Cafago, BuyBestGear. Thousands of coupon deals in one place!
---
CONCLUSION
By the end again the usual things! If you want to buy cheap, join our Facebook group because there are no coupons we can't find!
We are waiting for you on our YouTube channel with a lot of video tests and live broadcasts, check out the tried and tested products on the go!
At the time of writing, all products can be ordered from the EU warehouse (CZ, PL, ES or FR). Pay attention, if you run out of products from the EU warehouse, the link will automatically jump to the Chinese warehouse.
If you order from a Chinese warehouse, use the EU Priority Line shipping method, Banggood will say this is also duty free for arrivals after July 1st. For sure, you can calculate on a secure basis that you will have to pay the 399 HUF customs clearance fee when ordering from China!