These Chinese gadgets sold the most in the last week
The best-selling items of 5 stores in one article!
There are quite a lot of products in this article, and I have exceptionally selected from several stores. Most of the products, with 1-2 exceptions, come from European warehouses, where not, I will indicate there. Of course, duty-free delivery is also available in the case of a Chinese warehouse.
The products are of course much cheaper than buying them at home, essentially I found a coupon sale for all of them, with which we can further reduce the already high prices. If you want to see even more coupon sales, visit our coupon search page, where you will find many, many thousands of sales from several stores. Click on the link below:
---
The Blitzhome BH-JC01 cold press is designed to make healthy and tasty fruit and vegetable juices at home. This juicer has a 2-speed design that allows you to easily juice a variety of softer or harder fruits and vegetables. With an improved 7-segment spiral stem, it can extract more juice and retain more nutrients while reducing oxidation.
Cleaning the juicer is also easy, and the design of the anti-drip cap allows us to close the juice outlet after squeezing the juice, thus preventing dripping and keeping the work area clean. The machine also has intelligent protection that automatically stops operation if it becomes clogged or jammed, protecting the motor and extending the life of the product.
The price of this machine is also favorable now, since the fruit season has not yet started. THE BGf3463a with coupon code approx. You can save HUF 12, so instead of HUF 000, you can get it for HUF 34 when shopping at the following link:
---
The BlitzHome BH-AP1C Smart Air Purifier is an advanced small room air purifier that can help remove allergens, smoke, and dust, among other things, to improve overall health.
BlitzHome BH-AP1C is an advanced air purifier suitable for small rooms such as corridors, studios, bedrooms, offices, kitchens and pet rooms. It works with an advanced 360° air purification system, an intelligent filter replacement reminder and three selectable strength levels. The air purifier has a CADR of 220m³/h, a noise level of <61dB(A) and comes with a filter and a manual.
We can buy the machine very cheaply, for HUF 13 instead of the original price of HUF 700. To purchase a BGTYJHQ1 use coupon code here:
Important information! It has been a long time since you have been able to get a filter insert for the air filter, but the machine is so cheap that in the case of other air cleaners with similar capabilities, the filter costs more than the complete machine with the filter here. I have been using it for quite some time with the filter blanket ordered from Aliexpress, which you can buy here: Filter blanket
This should be cut to size and wrapped around the original filter. A very cheap solution!
---
This oven costs just HUF 3000. It is obviously not electric, so it can be used either over a gas flame or for grilling in the garden. It's cheap due to the lack of electric heating, but in return it won't break unless you scrub off the non-stick coating.
The price of the oven is BG8b6eb5 with coupon code HUF 3400 here:
---
My first cycling test of the year was trying out PVY's new bike. Powerful engine, excellent equipment, relatively low weight and now they even give an electric pump as a gift, even though the price is extremely favorable even without the gift.
I won't write more about it, read the test, and then, if you like it, take advantage of the current offer, because the BGXIFD648 you can get it from a Czech warehouse for HUF 270 with a coupon code by clicking on the link below:
The test in which I present it in detail can be found here (with video): PVY Z20 PRO BIKE TEST: EXPERIENCE THE POWER OF 500 WATTS!
---
The TS-SD3 is a 200-watt device. Due to its size and performance, I would not even think that carpentry would be the main target group, rather I would dare to recommend it for home work. As data, we can also know that its motor has a speed of 15 revolutions per minute, and the size of the base is 000 x 140 x 140 millimeters. The machine comes with 80 sandpapers of different roughness, a total of 3 pieces.
We can order the machines from the Czech warehouse. The SD3 is a BG12e920 with coupon code we can add to cart for 5100 forints here:
---
The Alldocube iPlay 50 Pro is an Android 12 tablet based on a Mediatek Helio G99 octa-core processor with an ARM Mali-G57 MC2 GPU. The tablet comes with a 10,4-inch IPS capacitive screen with 2000 x 1200 resolution, 8GB of RAM and 128GB of UFS2.1 internal storage. There is a 5,0 MP camera on the front and an 8,0 MP camera on the back. The device boasts a battery with a capacity of 6000 mAh, a weight of 466 grams and dimensions of 248 x 157,8 x 8,4 mm.
What is also important is that the performance of the machine quite regularly exceeds the performance of the Tiger chip machines that have been used almost exclusively lately, but the price has not changed compared to them. So, if you are looking for a mid-range machine, vote for the Helio G99 central unit in my opinion!
The price of the machine is a BGXIFD607 with coupon code 57 thousand forints here:
---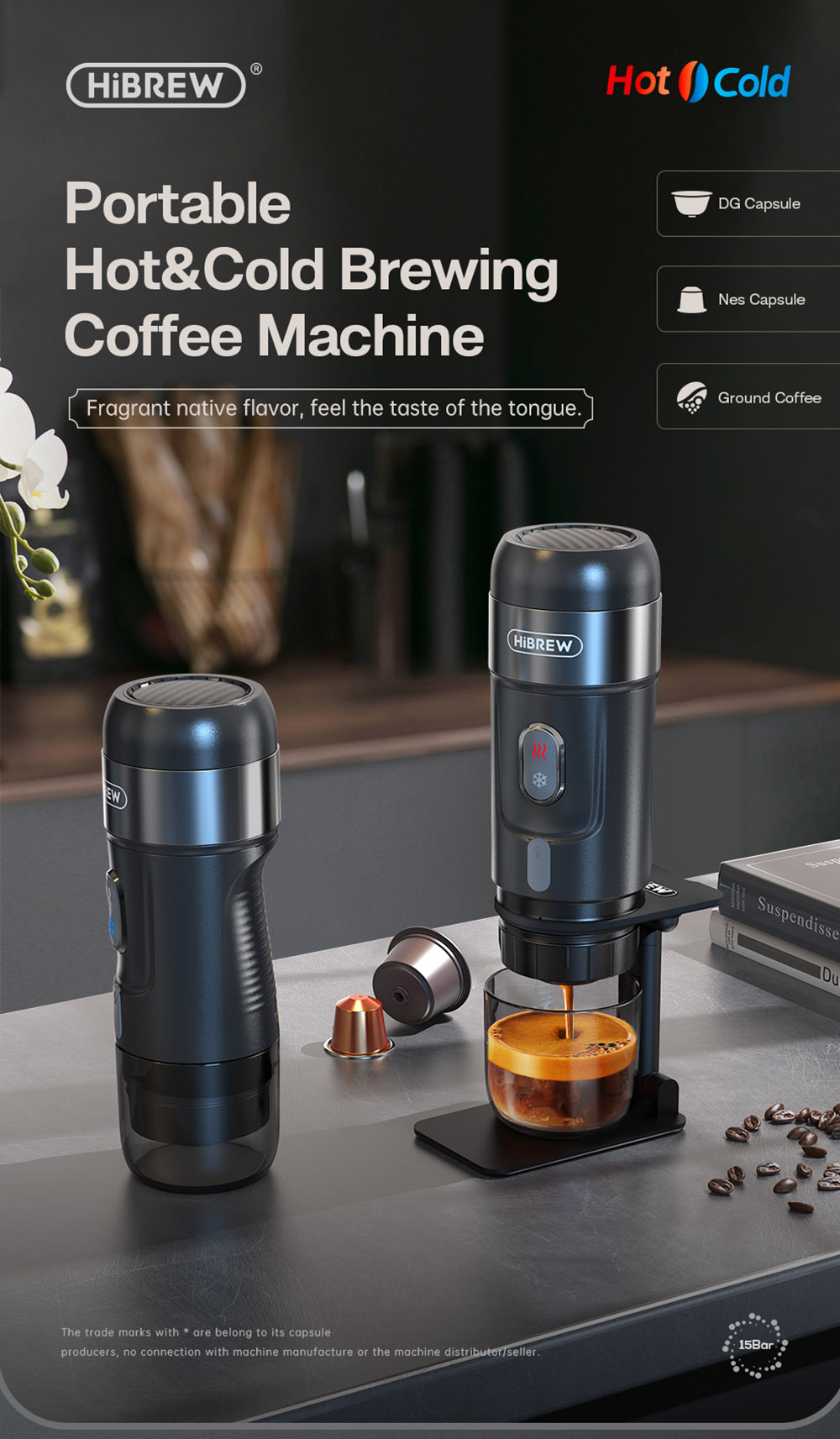 Coffee has a long tradition and many lovers. This coffee maker can be a great gift for them, which can also be purchased with a carrying case! As I wrote, it is portable, even from the cigarette lighter in our car, and can be used with several types of capsules or ground coffee. HiBREW is considered quite a big name in the "industry", so we can rightly hope that we will get a great structure, it is especially cheap now, because the price does not usually go below HUF 30 even in very good sales. Now, however, HiBREW H4A basic package a BG27APR20232 with a coupon code, it is sold for approximately HUF 25 here:
---
Zeblaze Vibe 7 Pro is a stylish smartwatch that comes with 1,43 inch AMOLED display, BT calling capability, SpO2 blood oxygen level and heart rate monitoring function. This military-grade rugged smartwatch is compatible with Android 5.0 or later and iOS 10.0 or later. With full touch screen operation and the FitCloudPro app, it is easy to operate and offers many health and sports functions.
Prominent features of the Vibe 7 Pro smartwatch include voice call management via Bluetooth, call and message reminders, call rejection, and notifications for phone calls, text messages, Gmail, and smartphone apps. Health monitoring features include wrist heart rate, resting heart rate, abnormal heart rhythm alerts, breathing training, SpO2 measurement, blood pressure monitoring, women's health, sleep assessment, and calorie tracking.
The supported sports modes are as follows: Soccer, swimming, treadmill, free exercise, aerobics, indoor walking, indoor cycling, dancing, push-ups, golf, long jump, volleyball, stair climbing, horse riding, field hockey, badminton, boxing, outdoor walking, skiing, gymnastics, hockey, taekwondo , maximal oxygen consumption, walking, hiking, track and field, waist and abdominal training, karate, relaxation and relaxation, cross training Pilates, functional training, physical training, archery, flexibility, mixed aerobics, Latin dance, street dance, freestyle wrestling, ballet, Australian football, martial arts, stair climbing, handball, bowling, wallball, curling, hunting, snowboarding, recreational sports, American football, hand cycling, fishing, folk dance, alpine skiing, snow sports, calming meditation head, core training, ice skating, fitness games, aerobics, group training, combat gymnastics, lacrosse, foam shoulder, wrestling, fencing, softball, individual sports, hurdles, roller skating, darts, pikeball, HIIT, shooting, judo, skateboarding, balance biking, roller skating, parkour, diving, surfing, scuba diving, pull-ups, push-ups, planking, rock climbing, high jumping, bungee jumping
The price of the watch is a BGXIFD603 with a coupon code, from a Chinese warehouse now only HUF 14 at the link below:
---
This machine features a brushless motor that provides greater efficiency, less heat, and longer run time than conventional brushed motors. With a maximum torque of 45 Nm and 20+1 torque settings, you can easily adjust the force and speed for different materials and applications. Whether you need to drill holes in wood or metal, or drive screws into furniture, cabinets or shelves, this machine can do it all. The TOPSHAK TS-ED4 20V Brushless Electric Drill also includes a 1/2″ all-metal chuck that can securely hold a variety of drill tools. You can switch between two speed modes: 0-400RPM for screwing and 0-1650RPM for drilling, according to your needs. The variable speed trigger allows you to precisely control the speed. With the help of the forward/reverse switch, you can easily and quickly change the direction of rotation.
One of the best features of this drill is the LED light that illuminates the work area when the motor is running. This is especially useful if you work in dark or dimly lit rooms. You can use the flexible shaft to reach into small corners or difficult places that are hard to reach with drill bits. The drill is equipped with a 2,0 Ah battery with displays showing the remaining energy level. The battery provides enough power for most projects and can be quickly charged using the included connector.
The TOPSHAK TS-ED4 20V Brushless Electric Drill is a great tool for DIY enthusiasts, hobbyists and professionals who need a reliable and versatile drill for various tasks. Includes a full set of accessories including 10 drill bits, 32 screwdriver bits, a hex socket extension bar and a flex shaft. You can store and carry all of these in the practical plastic case that is also included.
To purchase a BGXIFD653 use a coupon code, you can reduce the price of the machine from the original HUF 20 to HUF 500 here:
---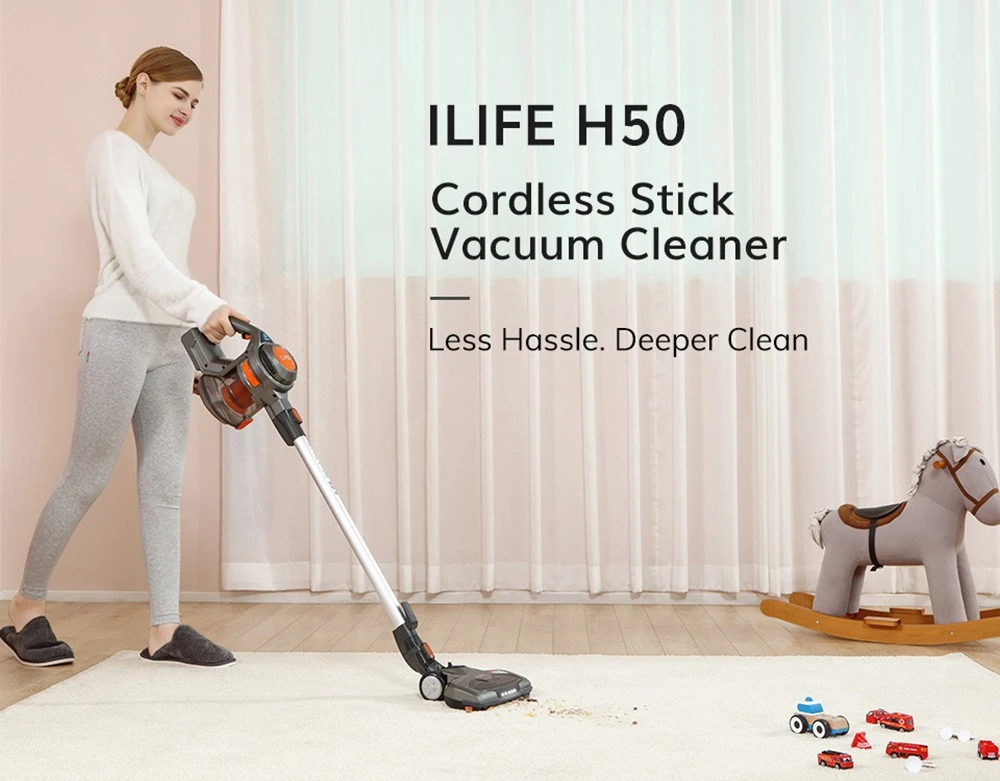 The ILIFE H50 is a cordless handheld vacuum cleaner that offers a suction power of 10 KPa and a 1,2 liter dust tank. The device has a 2200 mAh removable battery that provides up to 40 minutes of operating time (in power saving mode) and is equipped with LED lighting. The vacuum cleaner offers two suction power modes: basic, 7 KPa and MAX, 10 KPa. With the included 2-in-1 suction head, you can even clean the entire house or the interior of your car.
The large 50 liter dust capacity of the ILIFE H1,2 vacuum cleaner is twice as large as the average capacity available on the market, which reduces the frequency of waste removal. The ergonomically designed handle provides a comfortable grip even during long cleaning, and the power button is easily accessible. The LED light on the front of the motorized floor head is useful when cleaning in dark rooms, for example under beds and sofas, the scraper light nicely shows where the floor is still dusty.
The performance of the vacuum cleaner is ensured by a high-capacity 2200 mAh 6-cell lithium-ion battery, which allows you to clean for up to 40 minutes. You can check the battery charge level on a display. The package of ILIFE H50 vacuum cleaner includes the vacuum cleaner itself, battery, guide tube, floor brush, charger, two-in-one flat nozzle, carpet brush, high-efficiency filter, cleaning brush, wall bracket and user manual.
The price of the machine was essentially halved, since the 7QL63CU with a coupon code, you can now order it for HUF 25 from the EU warehouse by clicking on the link below:
---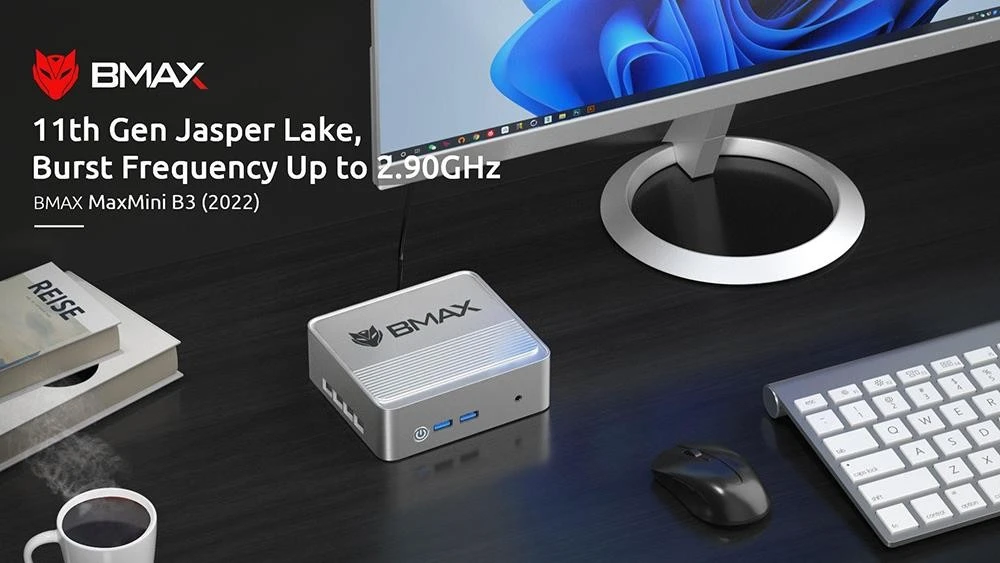 The BMAX B3 mini PC is a powerful and versatile device suitable for light office and other work. Its innovative design allows easy installation of a 2,5-inch hard drive or M.2 SSD. The device is equipped with an 11th generation Intel Jasper Lake N5095 processor, 16 GB DDR4 memory and a 512 GB M.2 SATA 3.0 SSD. With USB 3.0×4, Micro SD card slot, 3,5mm audio 2,4/5GHz Dual Wi-Fi, BT4.2 and RJ45 1000Mbps Ethernet, the mini PC has many interfaces to connect to other devices. It supports the use of a 4K 60Hz double monitor, and thanks to the VESA standard mount, the monitor can be attached to the back to save space. The device comes with Windows 11 Pro operating system and EU network adapter.
The price of the machine is a 7CYJENCQ with coupon code now HUF 65 here:
If you feel that 8 GB of memory and 256 GB of storage is enough, you can save a lot, because the 7HFREXOY you can buy it for HUF 55 with a coupon code. To choose, switch to the 000/8GB version in the link above!
---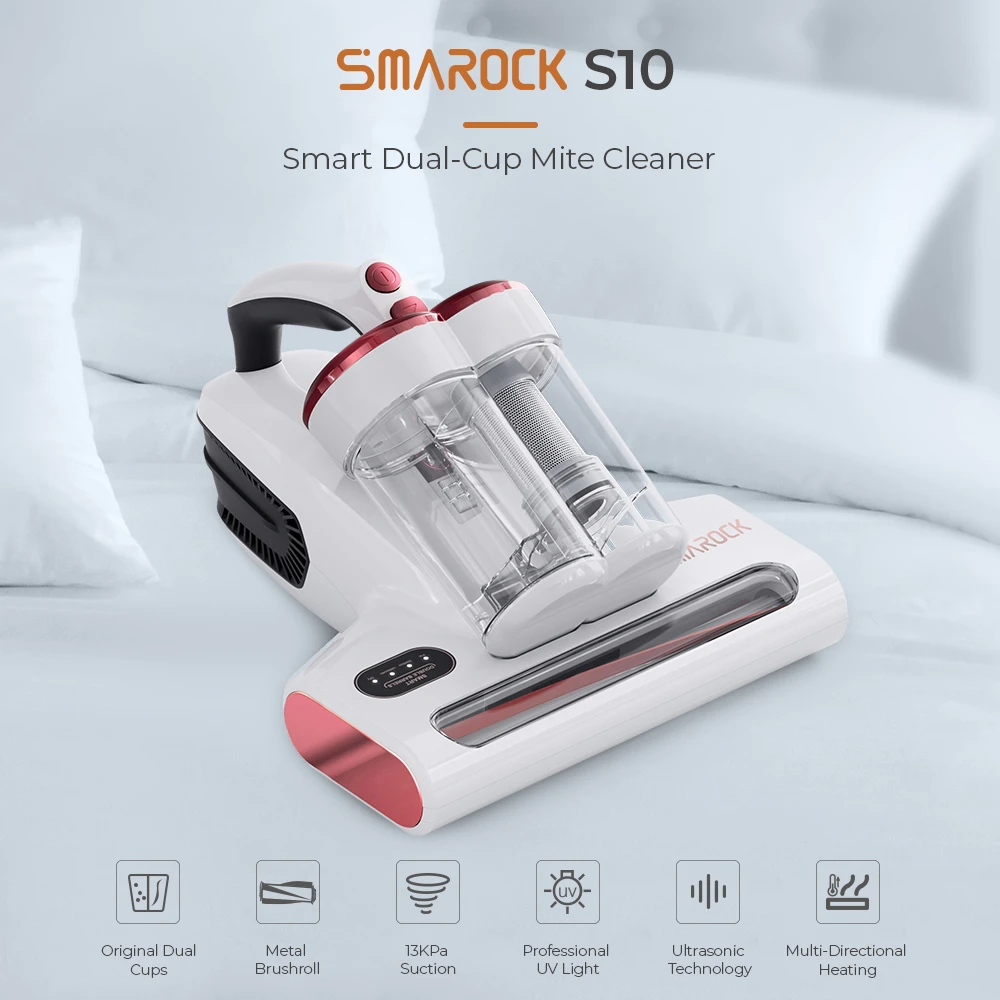 This machine was a very pleasant surprise, the price is very good, and its capabilities put it on the same shelf as the more branded machines. I'm not saying that we use it on a daily basis at home, but it never misses out on major cleanings, it can remove an amazing amount of dirt from upholstered furniture. I also have an article about this, so I recommend reading it below!
The machine is a 7KFQ3TH39 you can buy it for HUF 34 with a coupon code at the following link:
My article about the vacuum cleaner here: THE PERFECT VACUUM CLEANER – SMAROCK S10 TEST
---
This remote control boat allows you to deliver the bait far in the lake, river or reservoir with a range of 400-500 meters. The boat has a large bait box of about 2 kg, which can carry a large amount of bait to attract larger fish. It is important to note that the bait holder does not have an automatic return function, it must be retracted manually after the bait has been spread. The boat is powered by two engines and two propellers, which allow for easy navigation and control. Night fishing and feeding is facilitated by a white front light and two blue rear lights. The boat is powered by a 7,4 V / 5200 mAh rechargeable battery, the remote control is powered by two AAA batteries.
The price of the boat without a coupon code, ordered from a German warehouse, is ~20 HUF at the link below:
---
This is a product that is also available in domestic stores, but much more expensive. By purchasing from a Chinese warehouse, you can save quite a bit, roughly 35 percent, and the Duty Free delivery is free!
The Razer BlackShark V2 X headphones offer 7.1 surround sound and 50mm speakers. The Triforce Titanium speakers are divided into three sections and provide individual tuning of high, medium and low sounds. The headphones offer advanced passive noise cancellation with closed ear cushions that completely cover the ears and use soft cushioning to provide a tighter seal for greater sound isolation. The high-quality cardioid microphone reduces background and ambient noise, enabling crystal-clear communication.
The price of the headphones without coupon is ~19 HUF at the following link:
---
The machine has a portable rechargeable battery and comes with a 5-in-1 nozzle, which is great for cleaning and watering cars, fences and floors. It offers two water intake methods, you can even suck up water from a bucket or use it using a faucet. The 5 in 1 multi-function rotating nozzle allows you to easily switch between the five spray modes: 0 °, 15 °, 25 °, 40 °, shower, without having to change the nozzles one by one. From car washing to garden watering to everyday cleaning, it is suitable for a wide range of uses. The machine is made of ABS and copper, the product pressure is 60 Bar, the maximum flow is 10 L/min, the jet length is 6-10 meters.
You can order the machine from a German warehouse, price ~ HUF 12 at the link below, without a coupon code:
---
The IMILAB KW66 smart watch is the perfect solution for you! With features like a heart rate monitor, sleep monitor, and pedometer, this smartwatch can track all of your activity metrics. The watch is waterproof, so you don't have to worry about it getting wet while swimming or showering. The smart watch has several dials, making it a perfect accessory for both men and women. Thanks to its stylish and fashionable design, you can wear it with any outfit.
The watch with a black strap is Spanish, and the green one can be ordered from the French warehouse in the manufacturer's own store. Shipping is free for both. The price of the hour is a 3MMASX with coupons ~ HUF 8500 here:
You can read my test about the class here: XIAOMI SMART WATCH UNDER 10 - IMILAB KW66 TEST
---
The Teckin SP21 Mini Smart Plug is a socket that enables the remote control and integration of many electrical devices into the smart home system. The device has a compact, elegant design that saves space and works with AC 100-240V mains with a maximum output current of 16A. The smart plug supports Smart Life APP/Teckin APP/Tuya APP, so it can be controlled remotely. It is compatible with the Alexa and Google Home voice control systems, so it can also be controlled with voice commands.
The price of the outlet is HUF 1 for a 3850-piece package, for a 4-piece package you can already use the 4234LX4IAZQX coupon code, so you can save a lot of money. You can also choose the Spanish warehouse for delivery, the delivery is free from here:
---
Teckin Cam is an easy-to-use indoor IP Wi-Fi camera that provides live streaming with 1080P FHD resolution and 108° wide viewing angle via the Teckin app, working on a 2.4GHz Wi-Fi network. The camera can be mounted on the wall or placed on a shelf. Its motion and sound detection feature automatically records video when activated and sends notifications to your phone. Its two-way audio function allows you to talk to people in the room, whether it's family members or pets. With the help of the night vision mode, you can see well in the dark up to 10 meters with 6 IR LEDs. The camera offers two storage options: T-Cloud and SD card (max. 128GB).
The price of the camera is 4234LX4IAZQX HUF 5218 with coupon code, shipping from the Chinese warehouse is free:
---
The Teckin LED strip light is 5 meters long and easy to install. It can be controlled with a remote control, and you can choose from 16 different colors. It supports white light mode, which is great for home lighting. Music mode and dynamic mode are perfect for parties. The LED strip light can be used not only in RGB, white and 16 other colors shown on the remote control, but also has 4 DIY color options, which you can use to create a romantic or festive atmosphere. In music mode, the lights change to the beat of your favorite music. With 9 levels of adjustable brightness, it is an ideal solution in the bedroom, living room, and kitchen.
The price of the LED strip from the Chinese warehouse is HUF 3178 here:
---
The TECKIN DL21 table lamp gives the bedroom an elegant, classic and exclusive look due to its minimalist, linen cover. The "factory" bulb of the lamp is 3000K, LED, with a warm light, but it can also work with a smart bulb if it fits into the E27 socket. The 1,7 m long cable makes the lamp easy to use.
The price of the lamp ordered from the Spanish warehouse, a 4234LX4IAZQX with coupon code HUF 5062 here:
---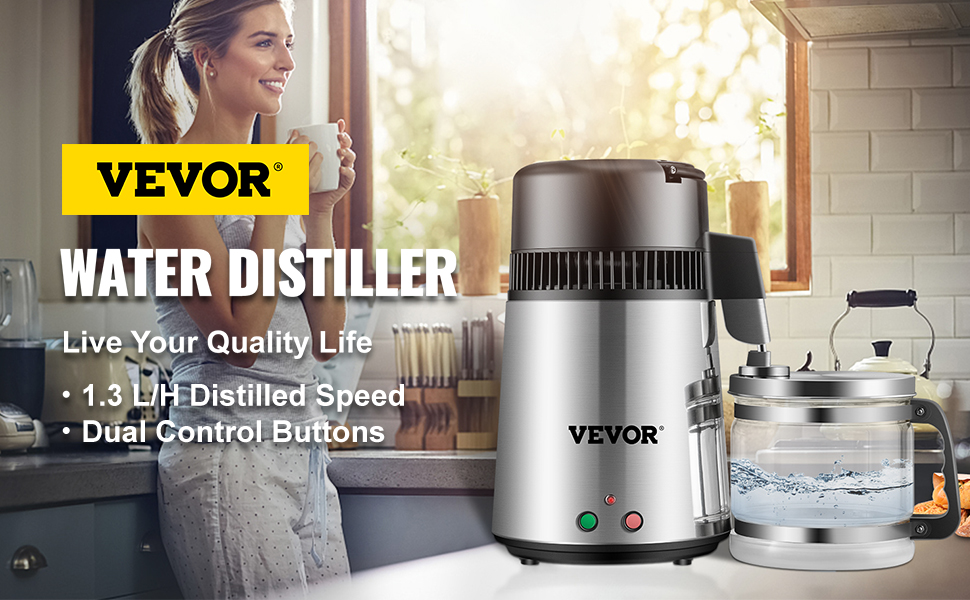 This is an efficient water purification device with a power of 750 W and a volume of 4 liters. This water purifier can distill 22,7 liters of water per day, removing dissolved solids, organic compounds and almost all other impurities, thus providing the cleanest possible water. An ideal choice for water distillation, be it for offices, homes, laboratories, dental offices, etc. The machine is easy to use, it is switched on by pressing the ON/OFF button, and an automatic switch-off button is also available. If the heating temperature exceeds 115°C/239°F, the still will automatically shut down to prevent damage. The whole equipment is made of 304 stainless steel, including the inner tank, inner cap, water outlet, water inlet and all parts in contact with the liquid, so it meets the food hygiene standards.
The price of the machine is ordered from an EU warehouse, a HOCHU with coupon code now 33 thousand forints here:
---
CONCLUSION
This article is not a test, the recommendations were written based on the data provided by the store, and the store can take maximum responsibility for them. The article is just a product recommendation, in which we have listed the most interesting discount products of the week.
If you want to buy cheap, join our Facebook group, because there is no such coupon that we cannot find!
We are waiting for you with lots of video tests and live broadcasts on our YouTube channel.
At the time of writing, almost all products can be ordered from EU warehouses (CZ, PL, ES or FR). Pay attention, if the EU warehouse runs out of products, the link will automatically jump to the Chinese warehouse.