These are the prices of the seven best EU warehouse Xiaomi and Blitzwolf
You will not be disappointed with these products.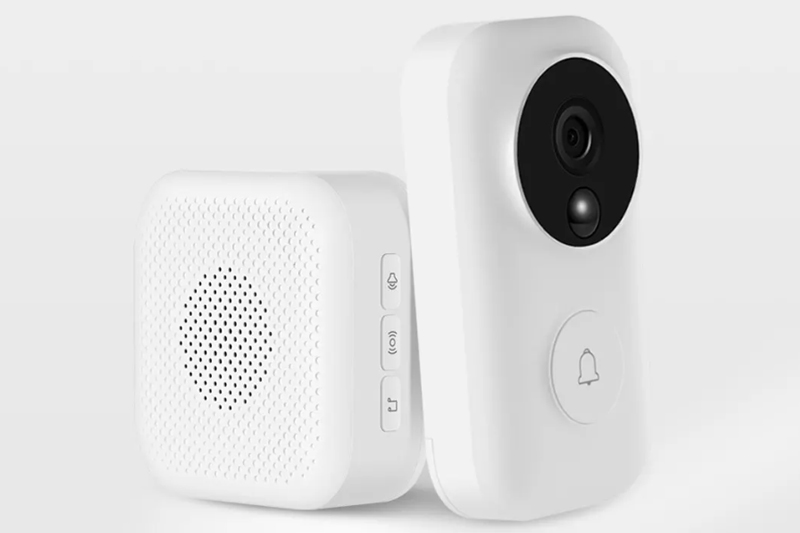 I have recommended Xiaomi deals for a long time, the reason being that I come across fewer and fewer deals. Xiaomi has become a popular brand, and if products could only be obtained through official channels at home, it would still be worthwhile to sell them to Chinese stores. But Xiaomi products arrive in the country through all kinds of channels, and thus in many cases they are cheaper than buying directly from China. This is an interesting topic, but let's not go into it further now.
As a competitor of Xiaomi, Blitzwolf is also an increasingly accepted brand name. We get more or less consistent quality from them, whether it's smart lighting under the name BlitzWill or household appliances sold under the name BlitzHome. I also have a lot of these products at home, I love them, so I feel free to recommend them to my friends.
Of course, you will find many deals in this article, but not nearly all of them. In my daily updated table, I have collected many thousands of discount products from many stores. Take a look around here, it's worth it:
(Aliexpress, Banggood, Geekbuying, Gshopper, Hekka, TomTop, Cafago, Geekmaxi, BuyBestGear)
---
HOW TO BUY WITH COUPON?
Open the product page in the list below by clicking on the product name
Click on "Buy Now"And then at the top right of the window that opens, click"Discounts " under the heading "Coupons " lol
The "Input coupon code " Copy the coupon code in the box below and use the "Use " button.
Then come the "Place Order"Button and you can complete the purchase.
---
The BLITZWILL BWL-FL-0001 36W two-headed floor lamp is a perfect lighting solution for any indoor room. With its unique features, this lamp offers a modern and sophisticated design that is sure to brighten up any room. It has two rotatable heads that provide ample lighting coverage in any space. The main head can be adjusted horizontally up to 350 degrees and vertically up to 180 degrees, while the ambient light head can be adjusted up to 360 degrees.
Thanks to the 10 different brightness levels, you can adjust the lighting according to your own taste, whether you need soft light for reading or bright light for work. The BLITZWILL BWL-FL-0001 lamp has an eye-friendly design. The flicker-free and glare-free light is gentle on the eyes, making it perfect for long-term use. With its touch and remote control, this lamp is easy to use. It even has a memory function that can restore previous color temperature and brightness settings. The remote control has a magnetic function, so it can be conveniently attached to the lamp post.
This lamp is made of high-quality PC plastic and iron, which ensures its durability and long life. It has an IP20 protection rating, so it is resistant to dust and small objects. The BLITZWILL BWL-FL-0001 floor lamp includes a floor lamp, a lamp body, a power cable with an EU plug and a remote control (without batteries). Its size is Φ25*H175cm, so it is suitable for any indoor room.
The price of the lamp is a BGXIFD298 with a coupon code it stays under HUF 21. Shop here:
---
The BlitzWill® BW-CLT1 LED smart ceiling light is a versatile and modern lighting solution that offers many functions. The lamp has a diameter of 30 cm and is made of PMMA, PC and AL materials. The lamp has a power of 32W and produces a brightness of 2200LM with 78 SMD2835 and 42 SMD5050 RGB LED bulbs. The color temperature can be adjusted between 2700K and 6500K, and the lamp also has an RGB mood function.
The light has a high CRI of over 80 and a wide beam angle of 135°. The light connects to Wi-Fi at 2,4GHz and can be controlled via the BlitzWolf, Tuya and Smart Life apps. It also supports voice control via Amazon Alexa and Google Home. The lamp is CE and RoHS certified, can withstand the operating temperature range of -20~+40℃ and 80% humidity.
The lamp has a long lifespan of more than 20 hours. The lamp is an excellent choice for modern homes looking for a versatile and high-tech lighting solution.
The price of the lamp is a BG589b2e with coupon code now HUF 20 here:
---
The BlitzHome BH-IM2 automatic counter-top ice maker is the perfect device for any home or office. With its advanced functions, this ice maker is designed to produce ice quickly and efficiently, making it an ideal choice for any occasion. The BH-IM2 ice maker has a high-efficiency compressor and condenser that uses advanced soaking ice-making technology and strong power to make ice quickly. The device can produce 7 ball-shaped ice cubes in 15-9 minutes, which are crystal clear, solid, hollow and thick ice cubes. These ice cubes cool faster and melt more slowly, so your drinks stay cooler for longer.
This ice maker is equipped with a powerful compressor that provides excellent cooling. It not only cools quickly and has low consumption, but is also very quiet, making it perfect for home and office use. With a capacity of 1,8 liters and a daily ice production capacity of 10-12 kg, it is perfect for large gatherings or parties. The BH-IM2 ice maker also has a self-cleaning function that can be activated by long pressing the ON/OFF button for 10 seconds. The ice maker is easy to operate on the intelligent touch screen with LED display. The LED display shows the various functions, so you can easily select the one you need.
The BlitzHome BH-IM2 Automatic Ice Maker has a product size of 35,80 x 24,80 x 29,00 cm and produces 11 x 24 x 32 mm ice cubes. Available in elegant black, it is the perfect addition to any kitchen or office.
In today's sale, the price of the machine dropped below HUF 30 BG403b50 with coupon code. You can buy it here:
---
The BW-GC3 swivel chair is the perfect addition to your home workplace or play environment. Available in pink and red, the chair's cool and stylish look adds extra visual appeal. The adjustable seat height and 360° rotation function make it versatile for different table heights and body sizes. This chair has an ergonomic design with streamlined curves and a high-tilt backrest feature that allows the entire chair to swing back and forth, making it an ideal place to relax after a long day of work or play. The chair's widened foam seat and padded armrests provide maximum comfort, while the durable and stable structure is built to withstand everyday use.
The chair's gas lift, castors, nylon sole and BIFMA 5.1 test approval make it a high-quality and reliable choice for any game. With a maximum weight of 160 kg recommended by the manufacturer, this chair is suitable for users of all sizes.
The price of the chair today is BGb4Czech with a coupon code it cost a little under HUF 30, you can buy it here:
---
The BlitzWolf BW-LT40 LED square ceiling lamp is the perfect solution for lighting your home. Thanks to 40 high-quality 2835 LED chips, this ceiling light can provide up to 2200 lumens of high-efficiency light. The BW-LT40 is designed with a night light mode that provides a soft and comfortable brightness of 5% brightness to help you sleep peacefully. It also has a timer function, so you can set it to turn off automatically after 30 seconds, so you don't have to get out of bed to turn it off.
This LED ceiling light is equipped with an infrared remote control, so you can easily choose your favorite brightness and color temperature. It also has a memory function that allows the lamp to remember previous settings even when it is turned off. With an IP54 waterproof rating, this square ceiling light is perfect for installation in bathrooms, balconies, corridors, living rooms, bedrooms and other rooms. Plus, it's easy to install! Just attach the iron bracket to the ceiling, connect the appropriate circuit cable, attach the lamp and turn it on.
The price of the lamp is a BG589b2e 8900 forints today with coupon code here:
---
The BlitzWolf BW-KB2 mechanical keyboard is the perfect keyboard for game lovers. The keyboard features Gateron optical hot swap switches with a professional design that provides smooth operation and crisp sound. The space-saving keyboard has 87 keys, including 12 optimized multimedia keys, making it perfect for demanding games.
The keyboard is wired and can be connected via USB Type-C. It features full RGB backlighting effects that can be customized to light up E-sports nights. All keys are programmable and large capacity onboard memory is available to customize the FN function, lighting effects, keyboard layout and macros.
BlitzWolf BW-KB2 mechanical keyboard supports many systems including Mac, Win 7 / 8 / 10, Android and IOS. The keyboard is available with four different Gateron optical switches: Blue, Red, Yellow and Green. The size of the keyboard is about 365 * 140 * 40mm, and the package size is about 410 * 200 * 50mm.
The keyboard is a BGXIFD339 With a coupon code, today we can buy it extremely cheaply, under HUF 8000, but even with the shipping cost, we only have to pay HUF 11 here:
---
The BlitzWolf BW-WA4 30W Wireless Speaker is a portable bluetooth speaker with a powerful 30W output power that delivers concert-like sound quality with deep boosted bass and rich detail. Thanks to the double driver, you can have a listening experience that creates a real experience. Thanks to Bluetooth V5.0 and the low frequency, you can enjoy accurate and smooth sound transmission. With multiple connection options, such as Bluetooth, TF card and AUX playback, you can easily find the most suitable pairing method.
This compact speaker is IPX6 waterproof, making it perfect for outdoor use. You don't have to worry about water damaging the parts. Take it with you on outdoor adventures like mountain climbing, cycling, camping or relaxing at the beach. The BW-WA4 portable Bluetooth speaker can be easily packed in your backpack, so it is ready for use at any time. Its net weight is 689 g, it has dimensions of 215 x 55 x 68 mm and it works with a battery with a capacity of 3600 mAh. With a charging time of about 3 hours, you can enjoy up to 6 hours of music playback at 50% volume or 20 hours of phone time at 70% volume. Thanks to the transmission distance of up to 10 meters (33 feet), you can control the device remotely.
The price of the speaker is a BGWA4D1 with coupon code HUF 12 here:
---
The BlitzWolf BW-MS1 monitor stand with pneumatic arm is the perfect addition to your desk. The sleek black design adds a modern touch to any desk, while the impressive range of motion lets you adjust the screen to your desired height, angle and distance. The tripod can be rotated 360°, so you can easily switch between portrait and landscape modes. It also offers a tilt angle from +90° to -45°, so you can flexibly adjust the angle of the screen to prevent neck and eye strain.
Thanks to the 180° rotation, you can easily share the screen with your colleagues or move it out of the way if you need to free up space on the desk. The stand is compatible with screen sizes from 13″ to 27″ and can withstand a load of 2-6,5 kg. In addition, it complies with the 75 x 75 mm and 100 x 100 mm VESA standards, so the monitor can be easily fixed.
The BlitzWolf BW-MS1 monitor stand is easy to set up thanks to quick assembly and features clamp and grommet mounting for added flexibility. It can also be installed on tables with a thickness of 10-99 mm, so it is compatible with a wide range of tables. With its adjustable height and cable management system, the BlitzWolf® BW-MS1 monitor stand is the perfect addition to any workspace. Update your desk with this durable and stylish monitor stand today!
The price of the stand was reduced in a final sale, from the Czech warehouse today BGed7dba you can buy it for HUF 9800 with a coupon code here:
---
The BlitzWolf BW-GH1 Gaming headset is the perfect choice for advanced gamers who need precise positioning of sound. The 50mm driver creates powerful sound, and the advanced bass vibration allows you to respond to every sound, so you can hear even the smallest step of the enemy behind you. With an over-ear design, this headphone provides perfect noise isolation, covers the entire ear and suppresses all external noise, so you can focus solely on the game.
The flexible microphone ensures that your voice is heard clearly, even in the middle of a heated battle. The microphone can be easily adjusted to the right angle and you can enjoy HD communication with your teammates. The eye-catching RGB LED light adds energy to the atmosphere, making you feel like a pro gamer. BlitzWolf BW-GH1 Gaming headphones are stylish and ergonomic. It is made of skin-friendly material, so it provides maximum comfort even after prolonged wear, preventing ear pain. Universally compatible with game consoles, computers, tablets and other devices. With a net weight of 410 g, it is light and easy to carry.
The price of the headphones is a BG77bfbd with coupon code only 3100 forints, but even including shipping costs we only have to pay 4200 forints here:
---
The SMATE SX-01 sterilizer is the perfect solution for keeping personal items clean and bacteria-free. This sterilizer has a sterilization rate of 99,9%, making it extremely effective at killing bacteria and germs. It has three drying and disinfection modes, ensuring that your items are completely dried and disinfected without residue.
With one-click operation, you can easily start the 5-minute UV disinfection cycle, the sterilizer operates at a low noise level of only 50 dB. The ABS shell material is durable and long-lasting, making it an ideal choice for everyday use. The Xiaomi SMATE SX-01 is designed with user comfort in mind, with a compact and lightweight design that makes it easy to store and carry. The three operating modes allow you to adapt the sterilization process to your needs.
This sterilizer is designed to be energy-efficient, with a power consumption of only 24 W. It includes a storage stand, adapter and manual, making it easy to set up and use. It also comes with a disinfection report, so you can be sure that your items are completely sterilized. The Xiaomi SMATE SX-01 sterilizer is compatible with a wide range of personal items, such as phones, keys, glasses and other items.
The price of the sterilizer is a BG589b2e with coupon code HUF 6300 here:
---
The Xiaomi Mojietu portable tire pump is your perfect companion for inflating tires on the go. Weighing only 480 g, the lightweight pump inflates car, electric car and bicycle tires quickly and easily. The 2600 mAh high-capacity battery allows up to 30 minutes of work time, and fast charging via Type-C ensures that it is always ready for use.
The Mojietu pump has both a tire pressure sensor and a tire pressure checker, so you can easily check the correct tire pressure. The LED display provides lighting, warning lights and an SOS light so you can be seen in any situation. With a maximum pressure of ≥150 psi and a current of <7 A, the pump quickly inflates car, electric car or bicycle tires. The electronic pressure gauge has an accuracy of 35 psi+1,5 psi and a range of 0-120 psi.
When fully charged, the pump can inflate 6 215/60 R17 car tires between 2,0 bar and 2,5 bar, 7 110/80-19 motorcycle tires between 0 psi and 120 psi, and 9 700 x 25c road bicycle tire between 0 bar and 2,4 bar. The Xiaomi Mojietu Portable Tire Pump is a must-have for every bike, motorcycle or car owner, providing quick and easy inflation on the go.
The price of the pump is a BGSCM11 with coupon code HUF 18 here:
---
The Xiaomi Mijia STYTJ02HZM 1T robot vacuum cleaner has sweeping and mopping functions, 3000 Pa suction power and S-cross 3D obstacle avoidance technology. The intelligent robot has a front ToF camera that accurately assesses the space and helps the vacuum cleaner intelligently avoid obstacles. 3D VSLAM dynamically assesses your environment with visual navigation and efficiently maps cleaning routes.
The robot's new sweeping and mopping function matrix improves its cleaning ability in all directions, while the 5200 mAh battery provides a long operating time of up to 180 minutes in normal mode. The robot also has a 250ml intelligent electric control water tank and three levels of water volume control, suitable for different floor types and cleaning needs. With the effective cooperation of professional sensors, the machine receives accurate and comprehensive location information, thus ensuring safe and efficient cleaning. With the help of the Mijia APP remote control, you can conveniently check the progress of the cleaning in real time on your mobile phone, as well as remotely control it, turn it on or off.
The robot vacuum cleaner is made of durable ABS and metal materials, is available in black, and has a compact size of 35,30 x 35,00 x 8,15 cm. The package includes a charging base, a cleaning tool, a water tank, a side brush, a mop and a manual.
The price of the machine is quite friendly now, since the BGd988fd with a coupon code it costs only HUF 83 here:
---
The Fizz FZ66806 calculator is the perfect addition to the desk of any office worker or even university student. This 12-digit calculator boasts an extra-large display panel, making it easy to read and use. Available in four fashionable colors: white, dark blue, light blue and red, it is made of light, durable plastic. The Fizz FZ66806 calculator can be operated in two ways: solar and battery. Its automatic shutdown function helps preserve the electrons stored in the battery. It also has general calculation functions, making it ideal for financial and office use.
Measuring approximately 13 x 107 x 158 mm, this calculator is compact and portable, perfect for on-the-go use. It works with a combination of a solar cell and an LR44 button cell. The package contains a Fizz FZ66806 calculator, which can be used straight out of the box.
The price of the calculator is a BG589b2e with coupon code now HUF 4400 here:
---
Wowstick 1F+ is a cordless electric screwdriver, part of a 64-in-1 kit. This thin and light tool is built with a durable aluminum alloy body and features a pen-shaped design for ease of use. With a lithium-ion battery charge, it can work continuously for 8 hours and has an unloaded endurance of 180 days.
Wowstick 1F+ has both automatic and manual operation design to ensure high work efficiency. The 0,15/3N.m dual torque mode and automatic self-locking ratchet wheel orientation make it perfect for electronic repair projects. The 3 LEDs help you work with shadowless light, the magnetic board will be a great helper during your everyday work. The package includes 56 screw tips, docking charging base, wowpad, USB cable and magnet. The Wowstick 1F+ is an excellent choice for anyone looking for a versatile and efficient electric screwdriver.
The price of the entire package without coupon is HUF 15 here:
---
Xiaomi
Wanbo X1 projector
The Wanbo X1 projector has a simple design, an attractive casing and a completely dust-free projection system. It has an LCD panel and an all-glass lens that ensure high-quality and stable projection. Its physical resolution is 1280 x 720 pixels, i.e. 720p, and its contrast ratio is 2000:1. It has manual focus and keystone correction functions that allow you to adjust the sharpness and shape of the image.
The projection ratio can be 4:3 or 16:9. The Wanbo X1 projector has a long-life LED light source that can last up to 20 hours. With a low noise level of 000 dB, it does not disturb the movie watching experience. Its energy consumption is 38 W, which means it is energy-saving and environmentally friendly. Its projection distance is between 60 and 1,2 meters, which is well suited to different room sizes. You can use it for home entertainment, outdoor movie nights, parties, presentations and more.
It has never been so cheap. THE BG4c0c4f you can buy it temporarily for HUF 32 with a coupon code here:
---
This Xiaomi backpack is perfect for students and travelers alike. The backpack has a classic design and is available in black. It is made of 100% polyester fiber, which ensures durability and resistance to creasing. With a capacity of 17 liters and dimensions of 28 x 12 x 41 cm, it can comfortably fit a 15,6-inch laptop, books and other essentials. The zipper closure ensures the safety of your belongings.
One of the outstanding features of the backpack is the design of the external USB charging port, which allows you to charge your phone or other device on the go. The backpack also features a high-strength and flexible design that ensures it can withstand everyday wear and tear. Whether you go to school, work or travel, this backpack will be your perfect companion.
The price of the backpack is a BG589b2e with coupon code HUF 8900 here:
---
The Xiaomi AI Face Identification 720P IR Video Door Phone also has a motion sensor and free cloud storage. This high-tech doorbell has many advanced features that provide greater security and convenience for homeowners. The doorbell boasts artificial intelligence-based facial recognition, so you can easily identify visiting friends and family members. Motion detection and SMS video push alerts you when someone is at the door, and 720P HD resolution and infrared night vision ensure a clear image even in low light conditions.
Real-time chat lets you communicate with visitors, and free cloud video storage ensures you never miss an important moment. The doorbell supports up to 4 users, so several people can connect to it at the same time. The transmission distance of the doorbell is more than 50 meters. The set includes the Xiaomi video doorbell (model FJ02MLWJ) and the Xiaomi receiver (model FJ03MLNJ). The doorbell requires AA LR6 1,5V batteries, has WiFi connection and 433MHz RF function. The receiver requires a 100-240V, 50-60Hz power supply and also has WiFi connectivity and 433MHz RF functionality.
The doorbell is compatible with Android 4.4 or iOS 9.0 or higher and comes with a user manual for easy setup. The price of the intercom is a BG700df6 with coupon code HUF 17 here:
---
Populele U1 is a 23-inch 4-string smart ukulele with APP-controlled LED light and Bluetooth connectivity. This is the perfect musical gift for family, friends and ukulele students. The 23″ smart ukulele for beginners is made of first-class materials, with a high-quality spruce top, European maple sides and back, and Italian Aquila nylon strings, which ensure excellent sound quality.
The special ABS fingerboard is designed with LED lights showing the playing positions, so it is easy and quick to learn to use. APP teaching eliminates high tuition fees and offers different ways to enjoy learning with video programs, live guidance and game teaching mode. It also supports real-time recording and you can share it on social platform. The Populele U1 ukulele comes with a bag, extra strings, 2 picks and a USB charging cable. With Bluetooth 4.0 BLE and 800 mAh lithium battery, you can use it for up to 2,5 hours after 10 hours of charging. Ukulele is compatible with Android 4.3 or later and iOS 8.0 or later.
The Populele App is tuition-free, time-saving and offers interesting learning with LED guidance. You can choose from all kinds of songs in the constantly updated song library. The Song Library is a karaoke-style song learning and recording tool for beginners and advanced, categorized by difficulty scale. Recorded gameplay can be shared via social media.
The price of this interesting instrument is a BG3209e9 with coupon code now HUF 34 here:
---
CONCLUSION
This article is not a test, the recommendations were written based on the information provided by the store, and the store can take responsibility for them. The article is just a product recommendation, in which we have listed the most interesting discount products of the week.
If you want to buy cheap, join our Facebook group, because there is no such coupon that we cannot find!
We are waiting for you with lots of video tests and live broadcasts on our YouTube channel.
At the time of writing, almost all products can be ordered from EU warehouses (CZ, PL, ES or FR). Pay attention, if the EU warehouse runs out of products, the link will automatically jump to the Chinese warehouse.