ELEGLIDE M1 PLUS – extra bike at a Chinese price
In the case of the ELEGLIDE M1 PLUS, we can again ask the question, how did you manage to get this out of so much?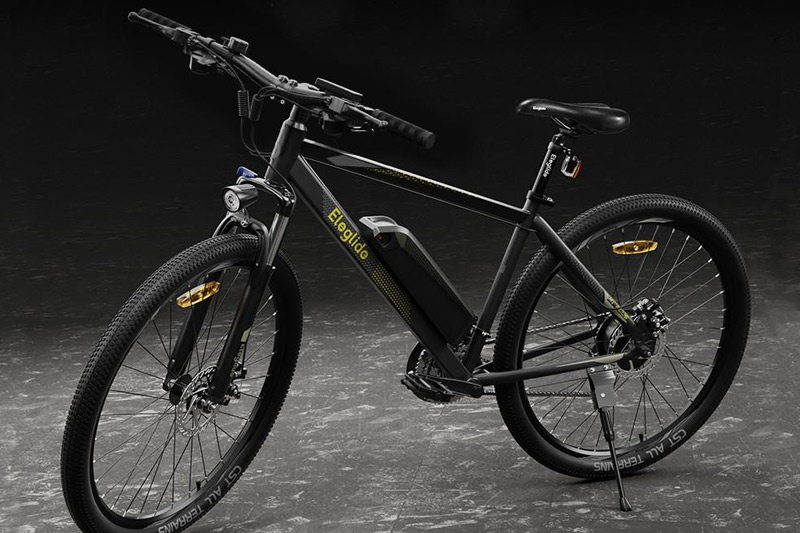 I already had an Eleglide scooter, unfortunately not a bike yet. However, I would like to try this piece with 27,5-inch wheels, because it can do things that you can't really get elsewhere in the sub-300 category.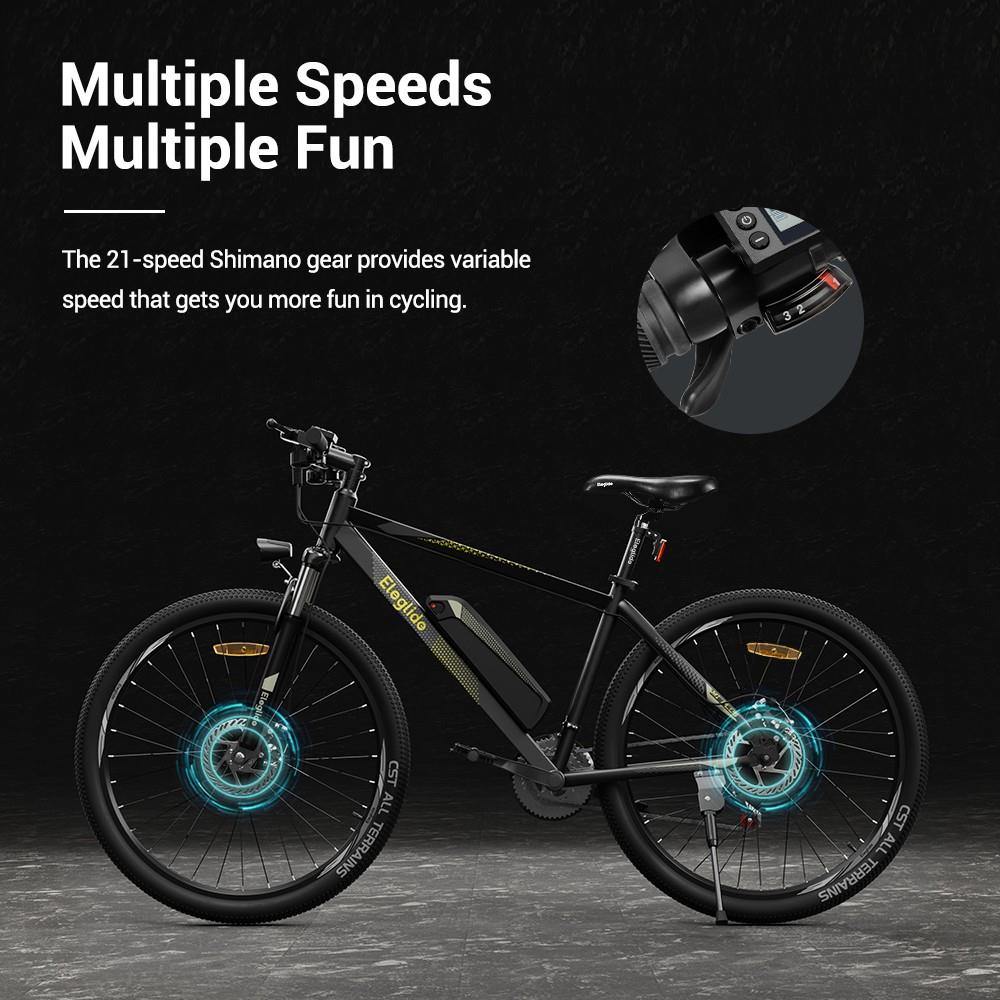 The bike itself is average for the powertrain, at least in the electrical part. Powered by a 250 watt (45 Nm) motor, the battery is 36 volts and 12,5 Ah. The maximum speed is 25 kilometers per hour, the distance covered with one charge and pedal assistance is 100 Km, and in purely electric mode it is 50 kilometers. The latter data, as always, should be treated with caution because they are highly dependent on road conditions, topography and driver weight.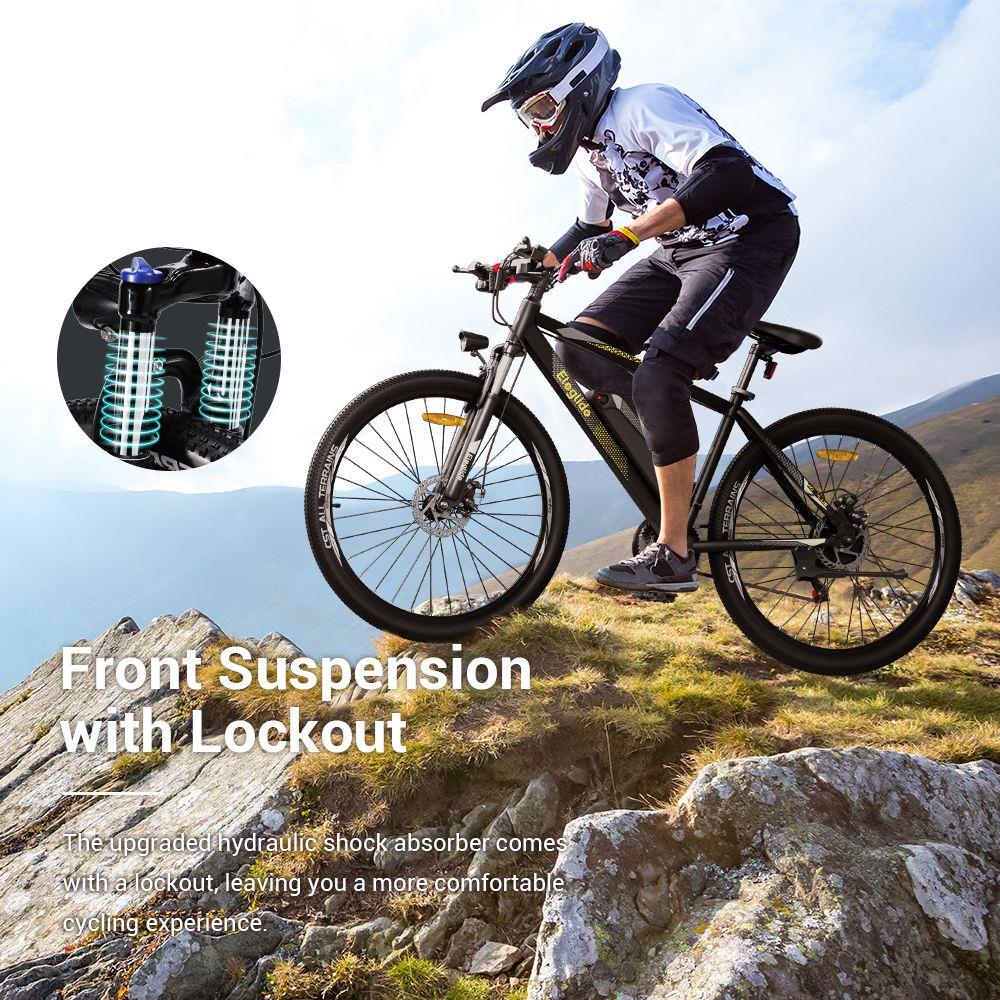 This is average so far, maybe the possible range is a little more than what we are used to. The brakes are also average, as front and rear bowden disc brakes slow you down. Of course, there is an on-board computer, namely the S866 type, which we know differently from other bikes. It has a well-documented service menu, so with a little luck we can play with the parameters a bit. I wouldn't call the first light special either.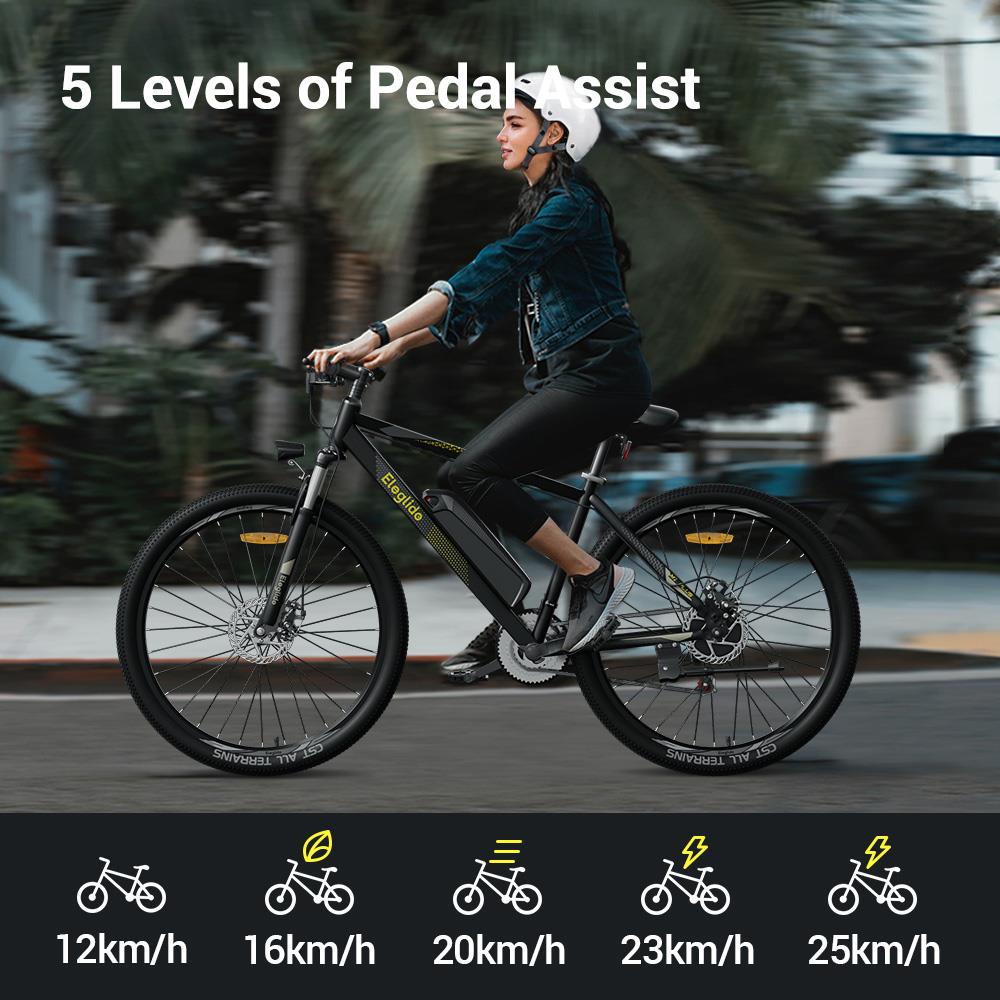 What is interesting then? Two things by all means. One is that the bike has a decent, hydraulic front shock absorber that can also be locked, meaning the suspension can be turned off on asphalt.
The second thing worth mentioning is that we get 5 strengths with pedal assistance, I say from practice, it comes in very handy if we have to save energy, because we can shoot exactly the level when we exert strength with our feet, but we don't break yet. .
The third essential capability is to find a 21-speed Shimano transmission on the machine. On the one hand, this makes the difficulty of turning more orders of magnitude better, and on the other hand, it also saves energy stored in the battery. Bikes in similar categories usually only get 6-7 grades.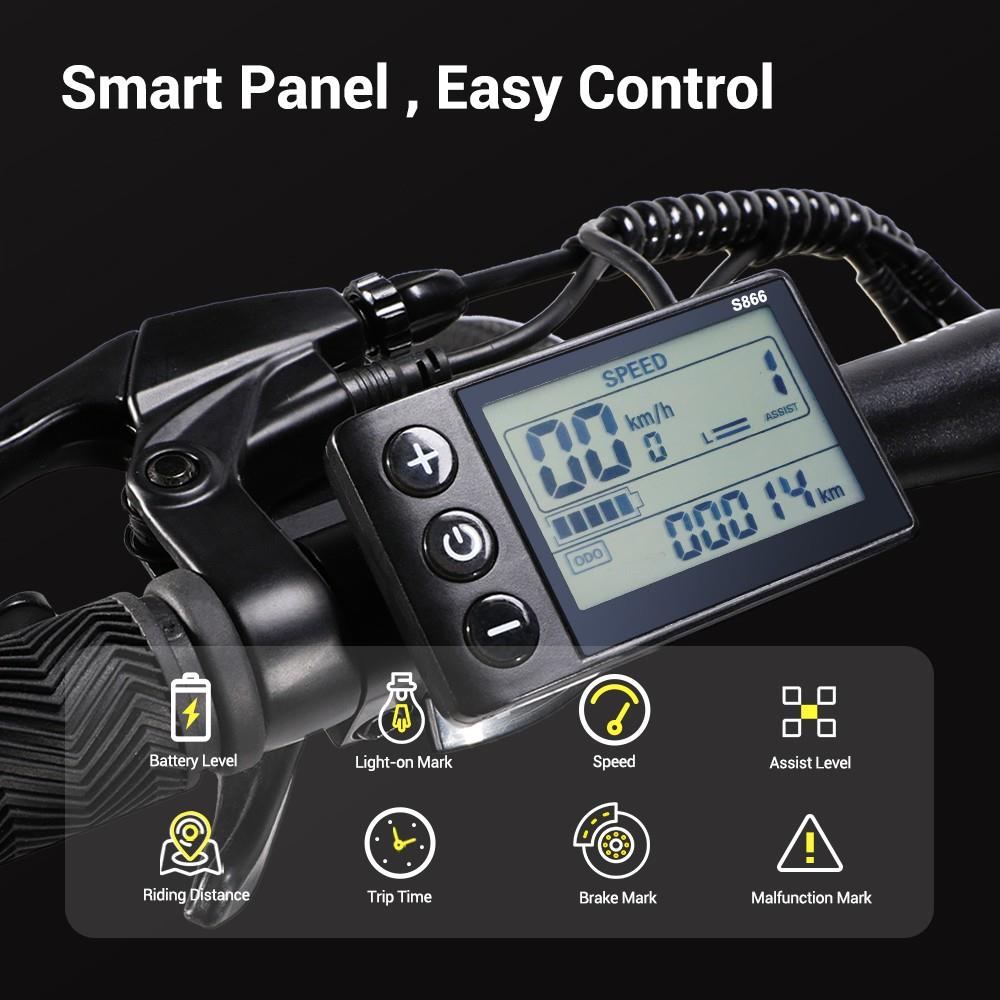 So the bottom line is that this Eleglide bike looks like a very good buy right now, with serious shock absorption and serious gearing, which is very rare in its category.
If you liked it, then a NNNALLELMP with a coupon code, you can now order it from a Polish warehouse for HUF 279. As a gift, you will also receive a small anti-perspirant pack, if the battery runs out, it will come in handy!
Buy here: