Corn WB05 demo - the cheapest AMOLED display smartphone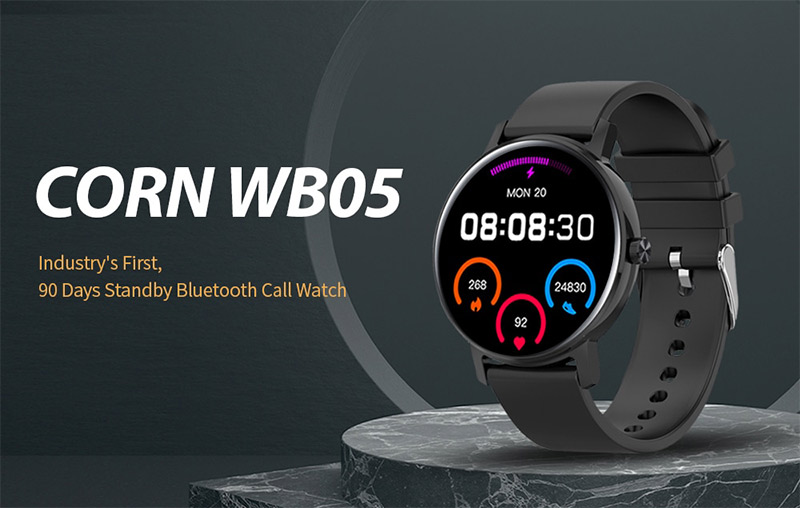 The Corn WB05 smartphone is really cheap, and it looks good!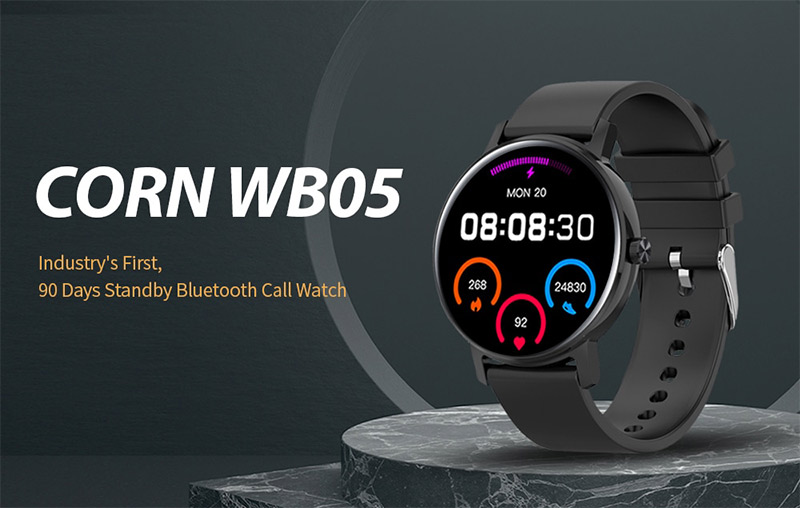 I wouldn't put it in my life that this is the cheapest AMOLED display watch, but on the one hand I haven't seen a cheaper one yet, on the other hand it's very okay for that price, so it's definitely worth writing a few lines about it.
Smartwatches, at least cheap smartwatches are a big crab on display. Although the tried-and-tested IPS display on the phones gives nice colors, it is almost useless in the sun without proper backlighting. And the backlighting on the clocks is usually not too steep.
This is where AMOLED technology comes into the picture, where you don't need backlighting to display the image, as each pixel is a light source at the same time. So red glows red, green looks green. With this solution, a very good contrast ratio can be achieved, blacks are very good, because what is black, there simply does not turn on the pixel, it does not light. There isn't much blacker than this yet.
Unfortunately, however, AMOLED display watches have been available, at least so far, for the premium segment and the upper half of the mid-range. And this was reflected in the prices as well. Those who searched around 10 thousand forints had to access the services provided by the IPS panel. Well, that's why it's worth writing about Corn WB05!
Let's start with the display! The watch features a 390 x 390 pixel 1,2-inch AMOLED panel, of course the entire surface is touch-sensitive. According to the factory description, 90 days is the standby mode and 30 days are written under normal use, which, if true, is a very good value!
Again, according to the manufacturer's data, this brutal long battery life is due to the NRC52840 central chip and the 340 mAh battery. The former is said to be very energy efficient, and the latter has above-average capacity, at least when looking at the smartwatch segment. They also highlight in the promotional material that the average smartwatches pull for 2 weeks on a single charge, those that are capable of receiving Bluetooth calls for only 1-2 days.
And this watch is really suitable for answering calls. For many manufacturers, we come across this kind of capability, but in most cases we can't answer, we can just reject the call from the watch. In a word, this is a pretty big red dot. The watch keeps in touch with our phone via Bluetooth anyway, we also get an app for this, which also helps with monitoring.
We cannot complain about other abilities either, although more fashionable measurements such as blood oxygen levels and blood pressure measurements are not on the list. Unfortunately, these measurements are quite uncertain, let's say they give unreliable results in most cases, and it's not worth grieving because of their absence.
But there's everything else we're used to, the Corn WB05 from heart monitor through sleep monitoring to pedometer, and there's even a sport mode that supports 8 different sports. Well, really only five, because the manufacturer takes outdoor and indoor running, outdoor and indoor walking, and outdoor and indoor cycling as separate modes. There's also climbing and Free training left, and the latter I don't really know what it means. I mean, I understand the Swans, but I don't know what kind of sport it can cover.
Unfortunately, the swimming was missed, although the water resistance of the watch is "only" IP67, so a quick bath, a shower, sweating can not hurt him, but he can not stand a longer underwater existence.
So overall, the Corn WB05 has really become a pretty desirable watch. With a large round display and the traditional watch shape, it looks good on our wrists not only during sports but also during everyday activities, and with the AMOLED display you can really give a premium feeling. The price is currently HUF 12, this may change due to exchange rate changes.
Here you can buy:
More smart watch articles on our site
Description
Key facts
Model Number: WB05
Screen: AMOLED
Bluetooth Version: Bluetooth 5.0
Screen resolution: 390 x 390
Screen size: 1,2 inches
RAM: 256K
waterproof / waterproof: Yes
IP rating: IP67
functions
Bluetooth call: answer, call log sync, dial, phone call reminder, phonebook, reject phone
search: yes
notification: yes
Battery
Battery capacity: 340mAh
Standby time: 90 days
Dial and band
Strap material: Silicone
Housing material: Alloy
Dial shape: Round
dial size: 42 * 12.8MM Band size
: 220 * 20MM
Features
Compatible operating system: Android, IOS
Compatible operating system version: iOS-specific IOS10.0 or later, Android 5.1 and later
Languages: Arabic, English, French, German, Indonesian, Italian, Japanese, Korean, Persian, Portuguese, Russian, Spanish, Ukrainian
Dimensions and weight
Product weight: 0,0510 kg
Package weight: 0,1530 kg
Package size (L x W x H): 9,65 x 9,55 x 5,15 cm / 3,8 x 3,76 x 2,03 inches