Blitzwolf V2 - Best Projector Offer of 2022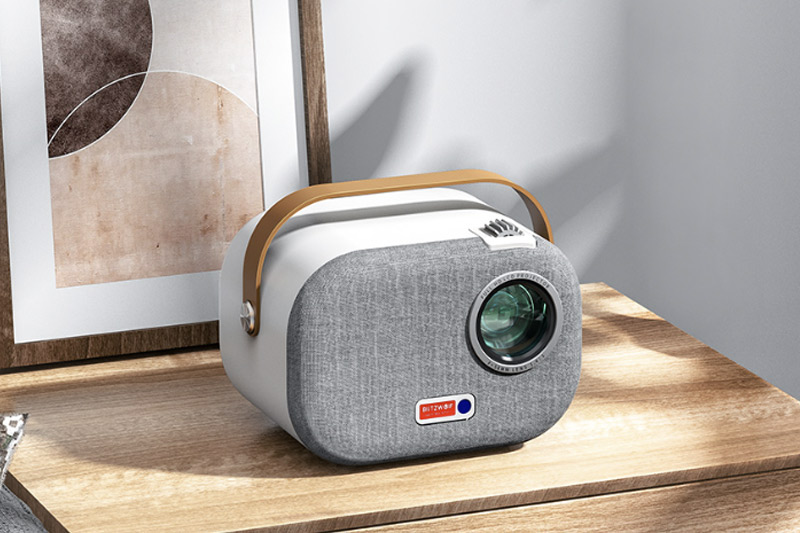 We received a new projector from Blitzwolf quite some time ago, but now they have replaced everything!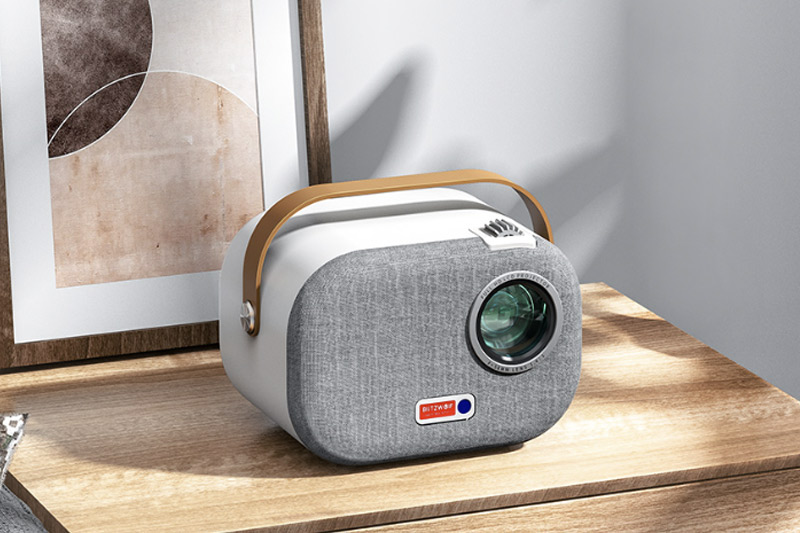 Guys, this looks insanely good. Seriously, Xiaomi would give everything for such a design. It's small, cute, the fabric insert on the front and the leather tab on the top are something quite cool, as well as the focusing wheel and the metal ring surrounding the optics. If that's not enough, the price is so high that I just blink.
What can the structure do? The brightness (luminous current) is 5000-6000 lumens, but I also read 200 ANSI, which roughly means the brightness of the Wanbo T2 Max, which is quite a livable amount. The resolution (although I thought it was HD due to the price) is FHD, i.e. 1920 x 1080 pixels. According to the description, the horizontal keystone adjustment is automatic. This also means that if there is horizontal, then there must also be vertical trapezoidal correction, that is, the little one can do four-way trapezoidal correction. (satisfied click).
The projector is not of the stupid kind, it has Android 9. According to the preliminary presentation, it also comes with a completely normal user interface, and as I read, Netflix and Amazon Prime will definitely work on it, and of course you can download a lot of programs from the Play Store as well. . There is well-functioning screen mirroring, so we can transfer the image of our phone to the projector. Since it's Android and Wi-Fi is missing, we get a two-channel device that also supports the 5 GHz band! There are also built-in speakers, two 5-watt units provide the sounds for movies.
Well, now comes the delicacy! The first 100 customers from the Czech warehouse are a BGBWV2 with a coupon code, you can get it for HUF 64 instead of HUF 700, and the second 56 customers BGBV2PRO you get it for HUF 60 with a coupon code. Shipping is free. The sale started today, but with such a price, I suspect it won't take long to get the first 600 customers.
Buy at the link below: