BlitzWolf BW-VP9 - I found my projector!
Am I picky or just demanding? The Blitzwolf BW-VP9 will be good anyway!
I've been looking for the ideal projector for a long time. Unfortunately, I haven't found anything that is affordable and knows everything I want to this day. Today, however, we have become the ideal candidate!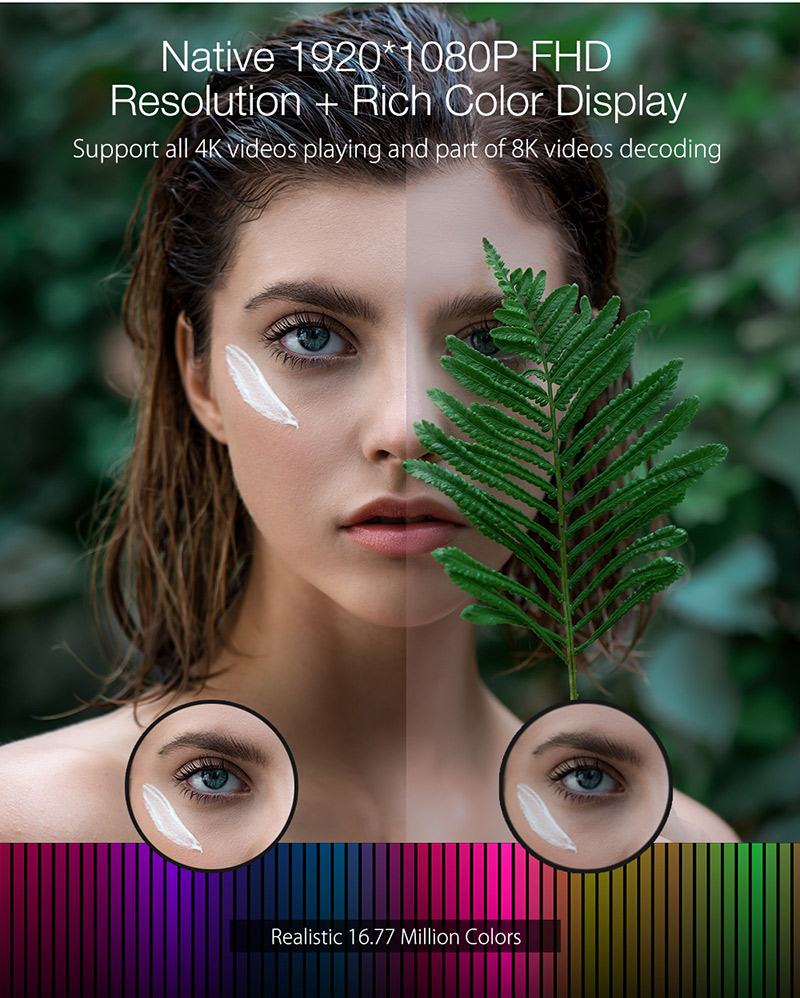 What are my expectations for a projector? Have high brightness, good contrast, and minimum FHD resolution. Have Android on it, get as smart as possible, have Bluetooth, and of course have Wi-Fi. If possible, it should have strong hardware, at least 2GB of memory in addition to Android, so that you can play on it. Don't worry if I send 4K material to it, although obviously only 1080p is the native resolution, but I can still play 4K without a hitch. Have plenty of connectors, megeye without the hassle of external hard drives as well. And most importantly, you need four-way keystone correction!
The latter is important because most affordable projectors only have vertical keystone correction. This is a problem because these projectors must be placed opposite the projected wall, perpendicular to the surface. It can be directed up or down, which can correct image distortion. But not all apartments have the option of having the projector directly opposite the wall, nor do we have it, so the image is distorted without horizontal keystone correction.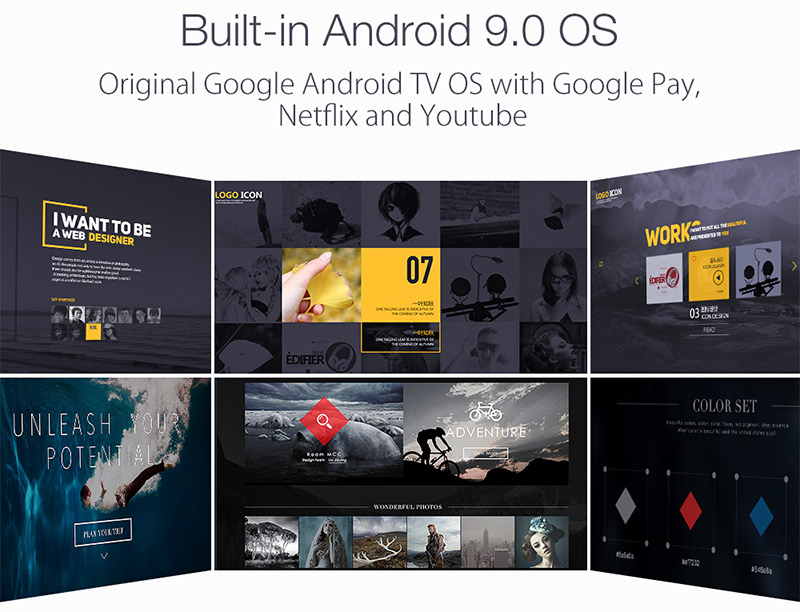 Well, I got a tip on Banggood today, I checked it out and it turned out that soon there will be a machine in the stores that will satisfy all my above needs, and that will be none other than Blitzwolf's new projector, the BW-VP9! I've watched a lot of videos and tests on Blitzwolf projectors and I've always liked what I've seen so far, I hope the VP9 will be like this too!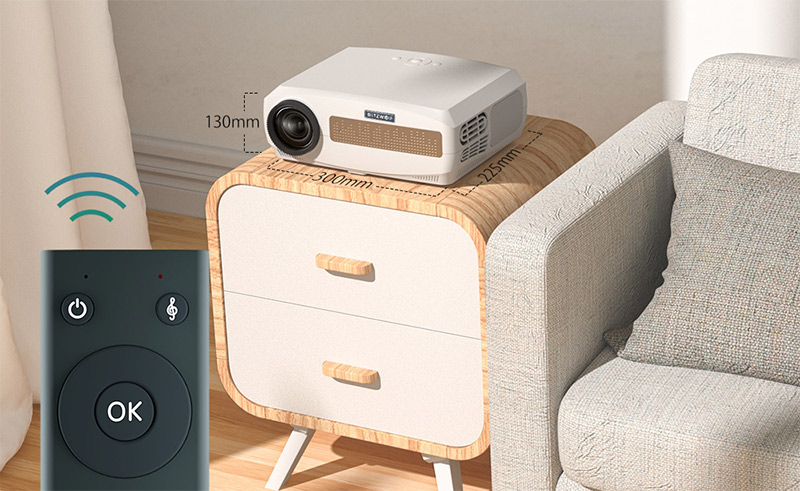 This machine really knows everything! With 6500 limes of brightness and native FHD resolution, it eats not only 4K but also 8K content. Up to 5 meters projection distance and 200 inches diagonal. 4-way keystone correction, 2000: 1 contrast ratio, dual-channel Wi-Fi and Bluetooth, and the system installed on it is not something made of Android, but Android TV like Xiaomi devices, with voice-based control, Netflix and Youtube support, of course.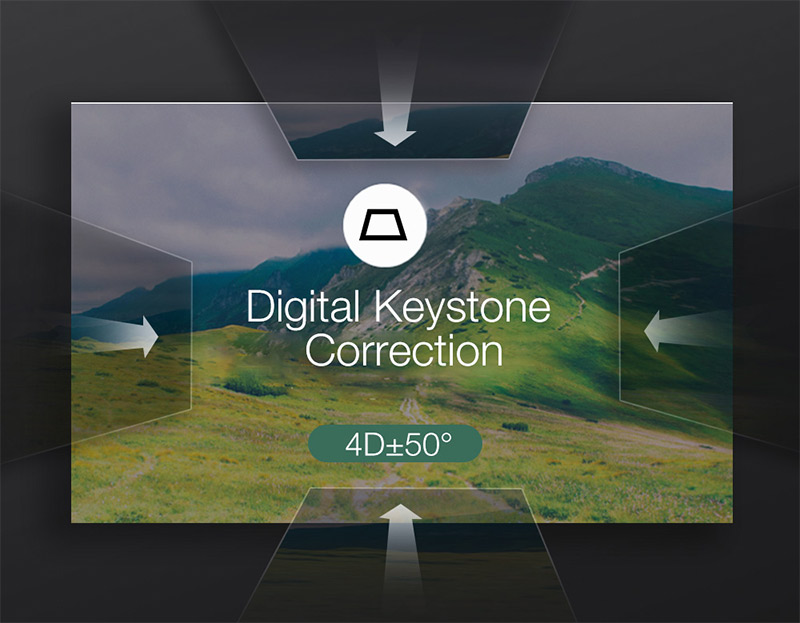 Quad-core processor, 2GB of memory and 16GB of built-in storage, 2 USBs, one AV, two HDMI, one Ethernet port and a Bluetooth remote control. The only thing missing from it is maybe the autofocus, but you can live with that deficiency in abundance.
The bottom line is that this machine is really prepared for anything. The built-in Android TV system makes it convenient to use, even if this is where Netflix can come from without any tricks or mirrors. The brightness can be enough even during the day, of course, in the absence of scorching sunshine, due to the 4-way keystone correction, I can even project from the corner of the room.

I don't know yet how much the exact price will be, but if you can believe the rumors, the amount to be paid will remain somewhere in the range of $ 200-300. This will be very good even if it is around $ 300, but if it stays below, we can specifically put the machine in the gift category. Unfortunately, I don't know the exact date of the release yet, but I'm sure if it appears, I'll be among the first to tap into the Blitzwolf BW-VP9 in Banggood!
Specification:
Model : BW-VP9
Product Type : Home Theater Projector
Display Technology : LCD
Light Source : LED
Lamp Life : 40,000 h
Native Resolution : 1920 × 1080 Pixels
Supported Resolution : 4K / 8K
4K Format:H.264,H.265,30Hz~60Hz (30FPS-60FPS)
8K Format : 24FPS
Contrast : 2000: 1
Throw Ratio : 1.53: 1
Projection Distance : 1.8-5 M
Projection Screen : 53-200 inches
Aspect Ratio : 4: 3/16: 9
Color : 16.77 M
Focus : Manual
Keystone Correction : Digital Keystone Correction
Infrared / bluetooth Remote : Yes
Projection Method : Front / Rear / Ceiling
OS System : Google Android TV
System Version : Android 9.0
RAM : 2GB DDR3
ROM : 16GB eMMC
CPU : Quad Core A55
GPU : G31 Mali
Wi-Fi Type : 2.4G / 5G Wi-Fi
bluetooth Version : V4.0
Power Voltage : AC 100 ~ 250V 50 / 60Hz
Maximum Power : 140W
Video File : MP4, MOV, 3GP, AVI, DIVX, FLV, ISO, M2TS, MKV, MPG, RMVB, TP, TRP, TS, WMV, VOB, DAT, ASF, H265.H.264
Audio File : MP3, WMA, MP2, OGG, AAC, M4A, FLAC, 3GP, WAV, 3MU, RM, WMV, DTS, DOLBY, AC3
Picture File : JPG, JPEG, GIF, BMP, PNG
Text File : Text
Port : USB x2, AV x1, HD x1, VGA x1, Audio Output x1, LAN x 1
Built-in Speaker : 5W * 2
USB Flash Drive Max Support : 192GB, NTFS Supports 2TB
TF / SD Card Max Support : SD2.0, SDHC Support 32GB; SDXC Supports 1TB
Hard Disk Max Support : 192GB
Source: Blitzwolf