BlitzWolf BW-LT32 - Philips Ambilight instead of five!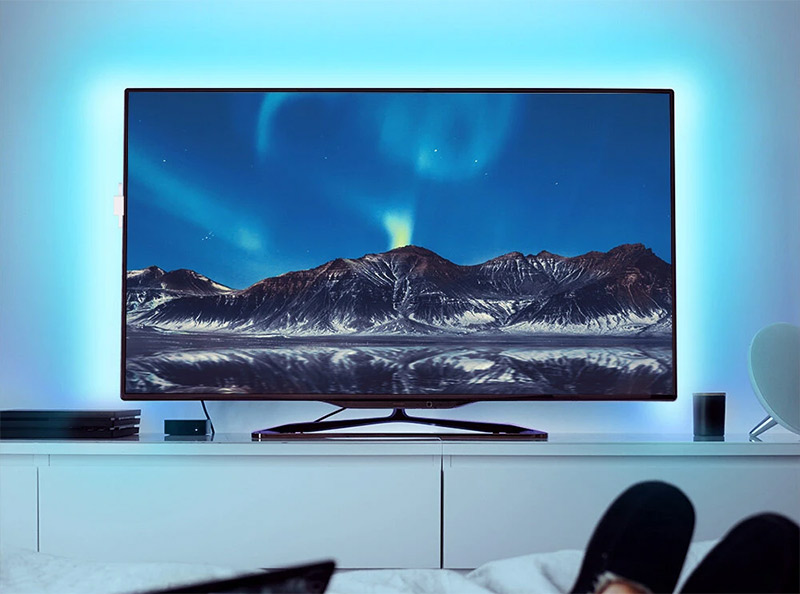 A

BlitzWolf BW-LT32 intelligent backlight for your TV, whether smart or silly, will work with it!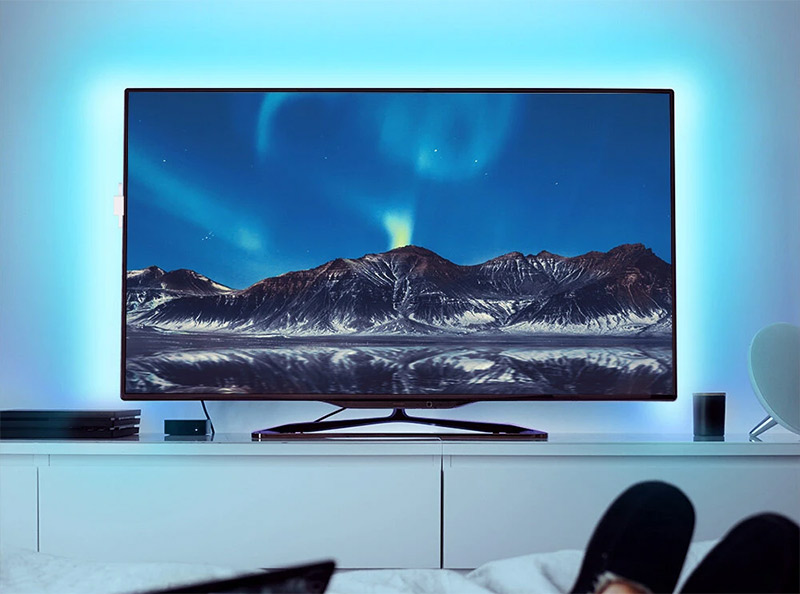 Philips has done great with Ambilight. They have created such a dynamic backlight for your TV that you throw your hair away from it. It's also true for its price, because under $ 250 you won't find much of it, plus it's about the same for the HUE Bridge and the HUE Play HDMI Sync Box, so you pay a total of $ 500, about $ 150 to have a good backlight. However, there is an alternative!
What makes Ambilight so expensive? On the one hand, because it looks good, on the other hand, even though it seems simple, it's not. The principle of operation is to add a box that "extracts" color information from an HDMI signal and makes it interpretable for an RGB LED strip.
That is, it is able to do quite accurately to illuminate the wall with different colors, depending on the content displayed on the TV, even for multiple sectors, depending on the color of the particular part of the TV.
Of course, in addition to the LED strip, additional Ambiláght lamps can now be added, which extend the effect to larger surfaces. It looks really damn good, just have some money for it!
Well, at Blitwolf, they thought of one and came up with a solution that could achieve an effect similar to Ambilight, and all it needed was a USB port through which the device received power. The solution is simple, but part of the truth is that you don't know as much as Philips 'invention.
Well, but what exactly do you know and how does it work BlitzWolf BW-LT32? The first and most important thing is to somehow extract the color information from the TV image in order for the LED strip to glow with the right color. For this Blitzwolf uses an optical sensor.
We need to stick the tiny sensor on the TV's coffee so that the "camera can see" the TV image. Based on the color information extracted in this way, the LED bar can change its color dynamically, depending on what appears on the display.
The downside to Ambilight is that the LED bar will glow the same color everywhere, but for some reason, if you want to swim from $ 500 instead of $ 28, let's face it, it's also much more than nothing. , or as an LED strip that is constantly lit in one color.
Anyway, with the remote control that came with the structure, we can also set fixed colors, and according to the factory description, we can also choose between 7 dynamic modes, but I could tell how they differ only after a test.
So the point is that compared to Ambilight, we really get a dynamic LED strip that shines with colors that match the content that appears on the TV, and therefore we only have to pay 8400 forints.
A The introductory campaign of BlitzWolf BW-LT32 has just started, delivery is expected to start early next week, so not much to wait to be mailed!
Here you can buy: