Bakeey BT016 Headphone Test - Cheap Promises A Lot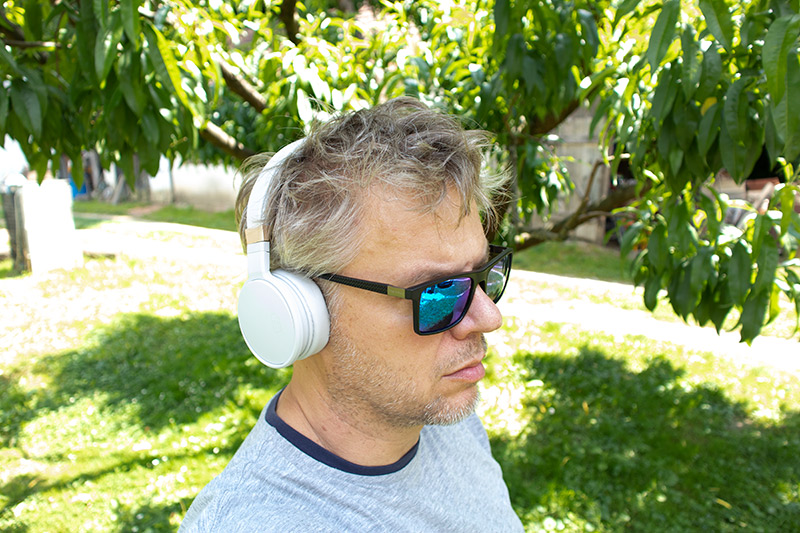 Score from 85%
Score from 85%
It looks good, the knowledge is okay, they don't even ask for it much, but what does it sound like?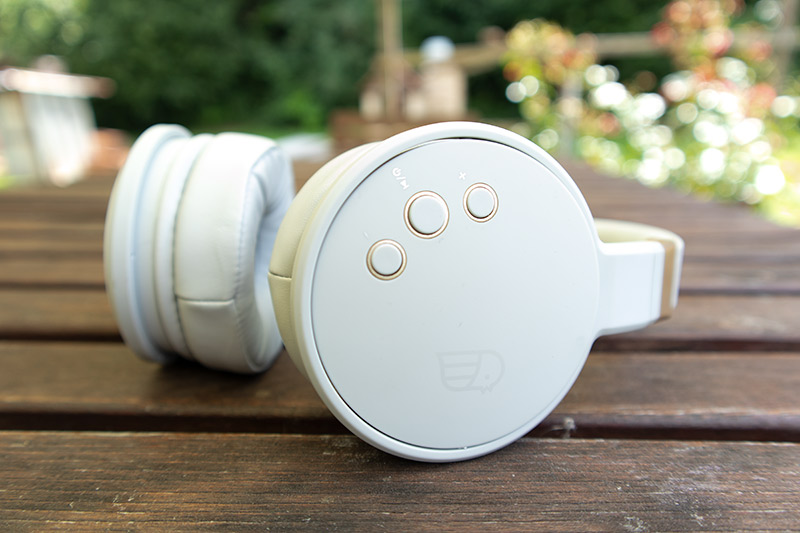 ---
Bakeey BT016 Headphones - Introduction
The Danube can be blocked with Bluetooth earphones. It's undeniable that their in-ear stuff is really popular, although in my opinion it's not because they're that good, they're just practical.
And on the altar of practicality, we sacrifice a lot of everything, including the quality of the sound. Of course, this is one of a fairly long trend, hopefully perhaps already the final stop. It would be really good if the road would only lead up from here, but I'm pretty skeptical about that.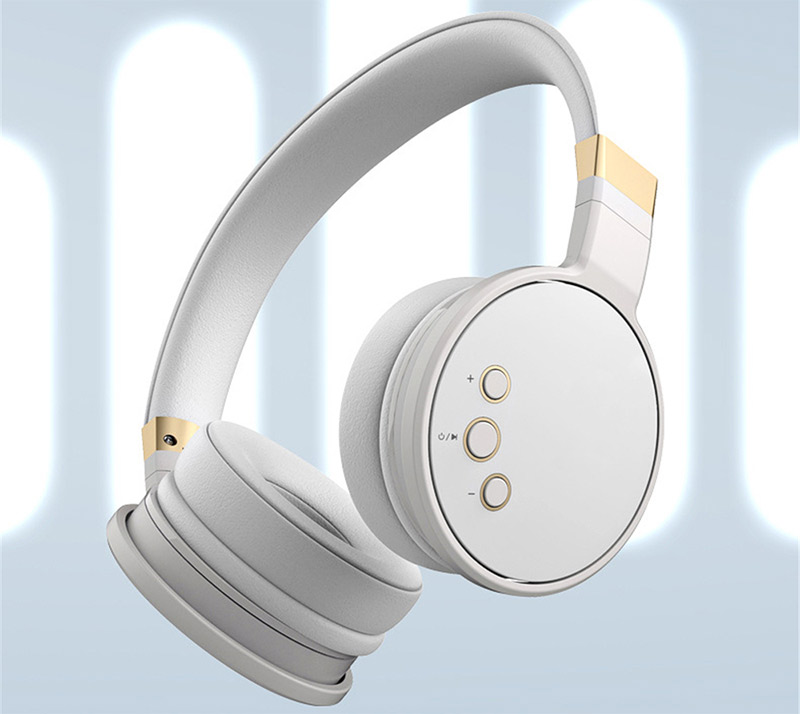 The process started quite a long time ago, with many saying that by wearing out the vinyl records, others date the thing away from the disappearance of CDs (to name just the more popular audio media), but it's sure that MP3 has hit hard. Then came the earplugs with Bluetooth, streaming, tiny, zero interiors and miniature drivers. Today we are there that in normal quality almost no one listens to music anymore.
That's why I decided that this month, I want to finally try at least a little better than a typical brain-shot ear. Because of this, I was looking for a headphone that isn't too expensive, knows a lot based on the paper format, and what's important is to be FASHIONABLE (too).
That's how the choice fell on the Bakeey BT016, which you can read about now.
---
Packaging and exterior
Well, I used to say on these boxes that they were created on a shelf. I mean, on the store shelves, because it looks tempting enough to get us out of our cart without trying.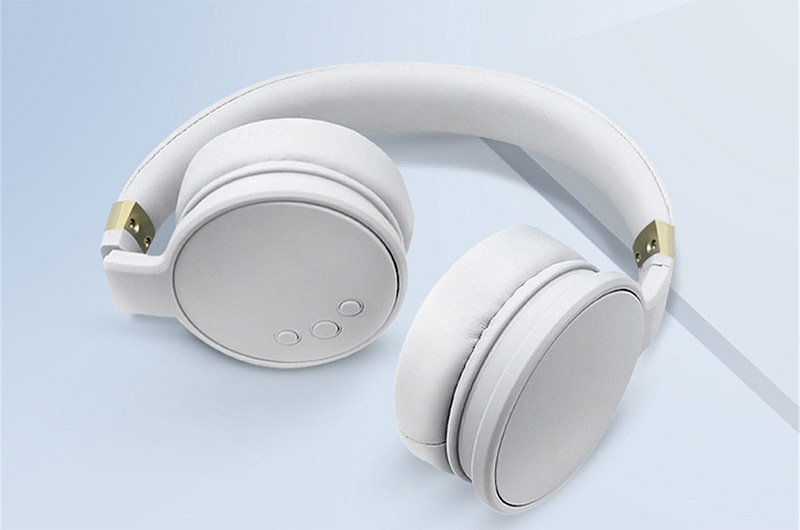 When you open the package, you will find two cables next to the tab, one is a fairly short jack-jack and the other is a USB charging cable. In addition, we get a brief description, thankfully not only in Chinese but also in English.
I would definitely put a marker on the earphones, and that's fashionable. As I indicated, this was an important consideration in the selection, i.e. I managed to order a good one based on the pictures.
The structure itself is very light. The part that goes to the ear is round, that is, the pillow does not surround our ears, but rather covers it. The distinguishing mark on the right and left is indicated by small letters R and L on the inside of the stem. I searched for a while before I got which side to put on my ear.
Once you have the controls, take a look at what else you can find on the stuff other than the buttons. We find a microphone input, we find a memory card reader, and we find a jack. From this, you can already guess that there are several ways to listen to music with headphones.
The controls, which in this case are three buttons, are on the left. It's a pleasure for me, as a right-hander, because I can push with my right hand, which is smarter, for example, I steer the bike, I press my phone. So that's good so far.
Essentially, the whole eared white, which I like, has only a tiny part with a "gilded" part that reflects a little elegance (or chick who tastes like it). If you want something even cooler, order the red or blue version, if you're conservative, order the black version.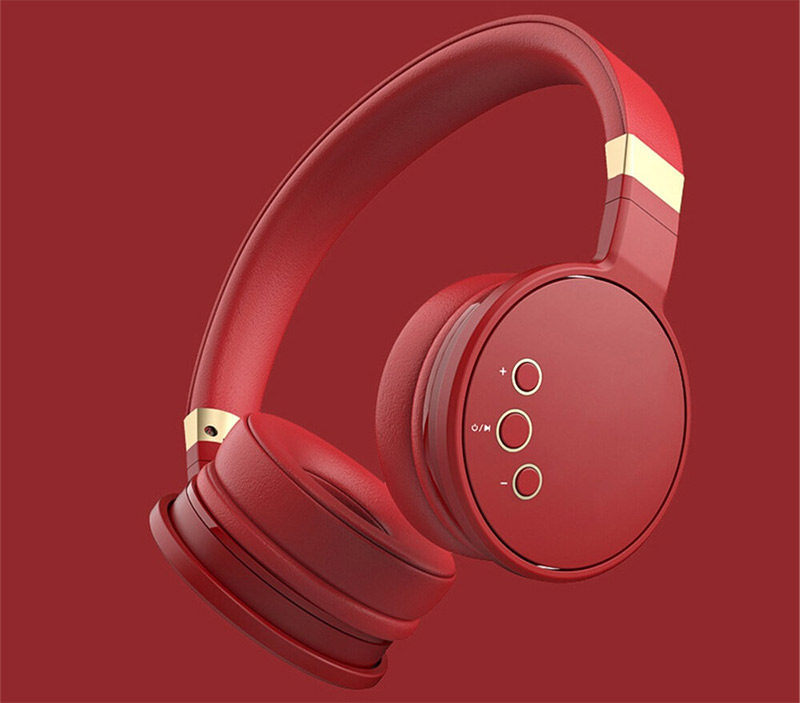 Of course, not only the ear, but also the top of the head was padded. At first it doesn't seem too soft, but then during use it will be decided if this softening is enough.
---
Knowledge
Please, knowledge, that's plenty. Let's start with the technical data. Bluetooth is version 5.0, which is good for connection quality, reduced latency, and uptime. That is, using this Bluetooth version will give you a fairly long range, the sound will be harder to interrupt, and if you play or make a phone call, it won't be annoying if the sound will slip between your phone and the headphones, because it won't slip on that, or at least he must not.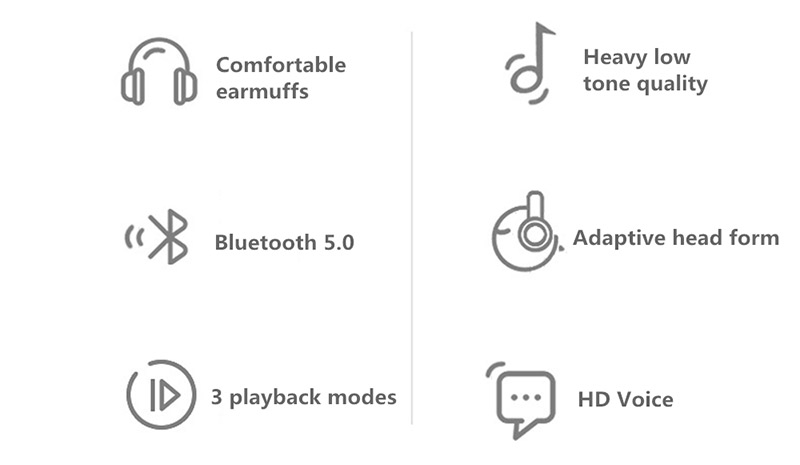 These things tend to list what profiles they know, sort of emphasizing their high-end nature. Of course, the HSP, HFP, A2DP, AVRCP profiles can't be left out, this will be the head / earphone, so if you didn't know these profiles, you wouldn't be able to listen to music, use them for phone calls, and so on. etc. etc. On the other hand, it is suspicious that no HD sound mode is mentioned in the description or on the store page, although the price of the Bakeey BT016 does not justify this.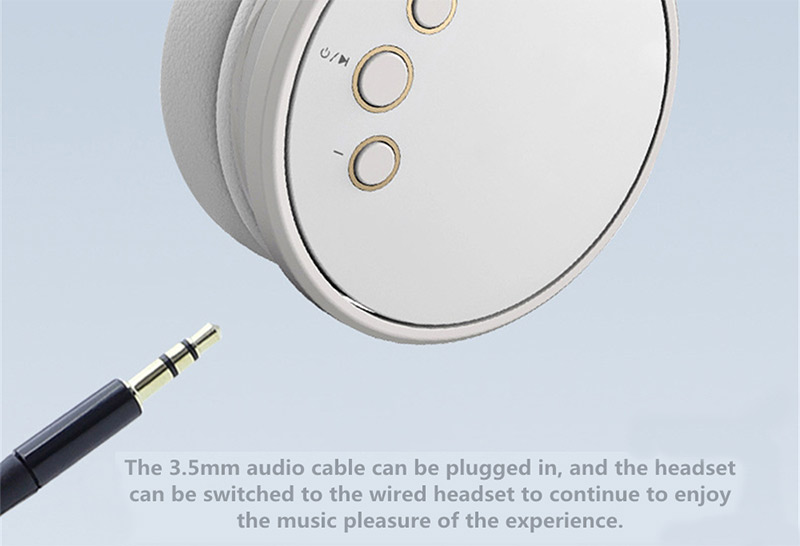 Let's see the paper form! The Bluetooth range is 20 meters, which seems a bit much to me, but under God's sky in the middle of a field, that might be it. The speakers are 40 millimeters, which of course does not mean their radius, but their diameter. There is a microphone, supposedly noise-reduced and there is volume control (still good). The frequency range is between 20-20 kHz, which will obviously be a misspelling, the correct value may be 20 Hz to 20 kHz. The built-in battery has a capacity of 250 mAh, we can fully charge it in 2 hours and immerse it in a cage in 8 hours.
There are several ways to listen to music. The most obvious is the Bluetooth connection with our phone, so we can go to the streets to get fashioned with our earphones. If you want to look more professional, you can use an audio cable, and then you can tell everyone how much more data is going through the cable, how much less compression. With Bluetooth 5.0, you may no longer be right, but you can tell.
If you don't want to take your phone with you, it's time for music copied to your memory card. This also benefits battery life, eliminating the need to waste electrons on the Bluetooth radio. If you forgot the memory card at home, the last one is FM mode. Sure, we can listen to the radio, which sometimes comes in really handy.
---
Use
As I wrote above, the controls in this case are represented by three buttons. There is no touch-sensitive surface, which makes the fashion suffer a bit, but it is just as good against accidental touches. I hate it when I look in my ear for the button to pick up the call, but since it doesn't protrude from the interface, I'm guaranteed to click to reject the call by accident. So these mechanical buttons are good.
With these, we can turn the earpiece on and off, adjust the volume, switch between modes, answer and hang up incoming calls, so you know everything you need. The pressure sensitivity is good, you don't have to push your finger up to the eardrum to make something happen, but there's also no danger of accidentally pressing any button with a trendy bean attached to a trendy earpiece.
Well, please, we took over the paper form, you could read a few words about the use, the point, the experience can finally come.
---
Experiences
As I wrote above, the earpiece essentially has no weight (mass). It's comfortable to wear, although for my part, I prefer solutions that enclose the entire ear, but I can see that smaller pillows also have a raison d'être because of their smaller size and ease of use. So, there is nothing wrong with comfort. Maybe the strap pressed the pillows to my ear a little bit better than it would have been for me, but on the one hand I only realized it when I was trying the stuff for the fourth hour at 34 degrees, on the other hand I had a big head, so on a teen's head or a lady's head probably fits better than a one's fifties.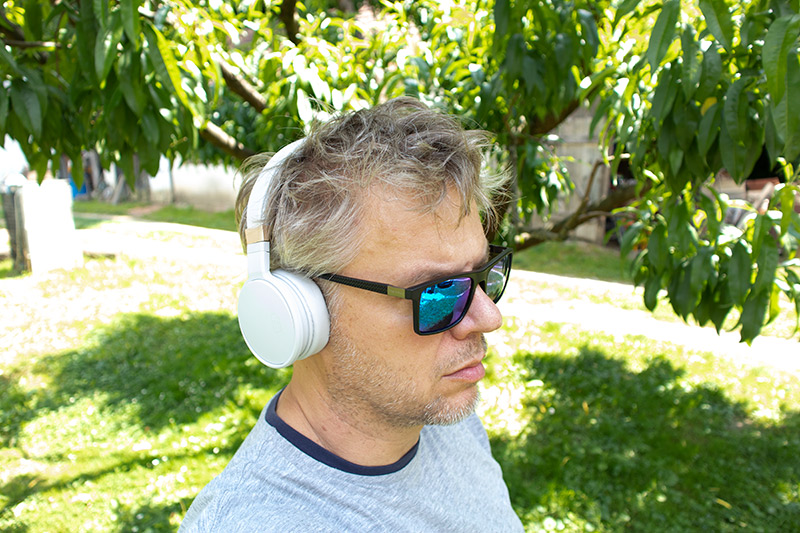 As I pointed out above, I had no problem with controllability, especially since I like push-buttons. All functions are available with the three buttons. You can switch between Bluetooth and FM mode, and if you use a memory card, you don't have to switch anything, the music will play from there automatically.
And what everyone cares about is that the little one is talking about. I try cautiously because I'm very hooked on the quality of the music, maybe that's already clear from my articles so far.
So, the brochure promises a lot. Such that we get outstanding bass, good quality bass and such. Well, we don't get these. More specifically, there is some duality in the earpiece. In electronic music, the deep or, as they say, the tuctuc almost vibrates my ears, but in rock, the drummer and bassist disappear somewhere behind the stage.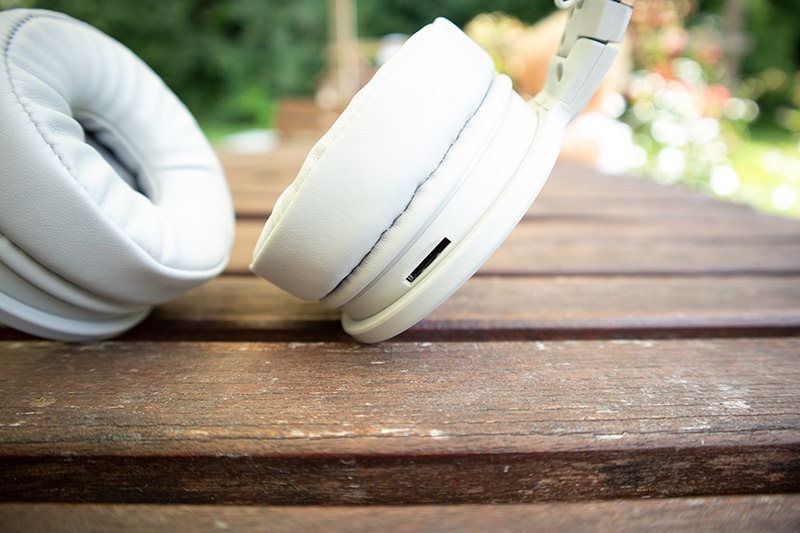 Honestly, I've never experienced this before, or it was deep or not, but to have one type of music with another… Of course, the root of the problem may have to be found in the fact that I rarely listen to Big Gun and Reckless Life with headphones and I'm used to other qualities.
What is always and inden style, on the other hand, is the middle, we get an abundance of what is good for, say, reading comprehension, less for listening to demanding music.
It improves somewhat on the fact that the high range is strong enough, but not very strong, that is, they didn't want to offset too much middle. I wrote above that the cable could be a little better, at least in theory. Well, in this case, no. It's likely that there's no difference between wired and Bluetooth because of its in-ear capabilities, whatever the lossless format we're listening to.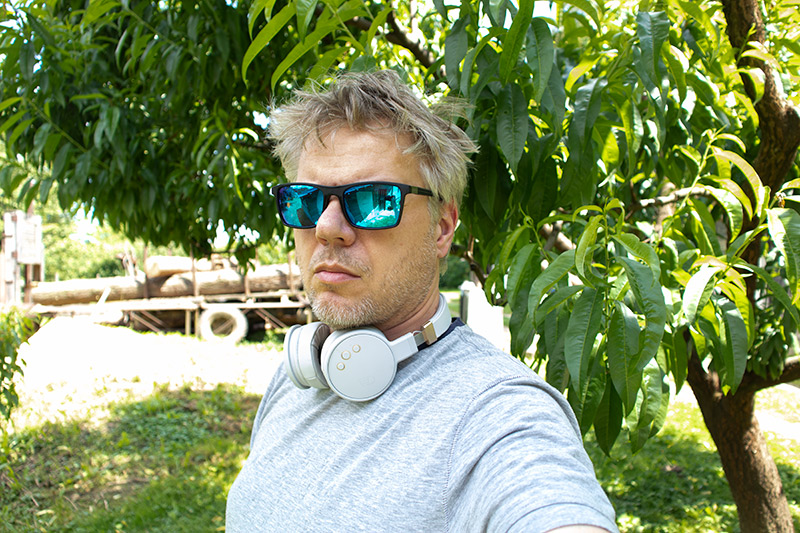 So what can I say. The sound of the ears is not hurtful, it is especially pleasant for electronic music, not so much for rock. I haven't listened to classics either, so I'm not commenting on this issue.
---
Summary
Would I recommend buying Bakeey headphones, and if so, to whom? Because of the price, I recommend it, you know as much as you are asked for. If, on the other hand, you want high-quality music, don't buy it, it's true, you don't have to look for hardware in this price range. Somewhere for double that price, you can already get quite normal pieces - now my audiophile readers are fluttering their knees with laughter.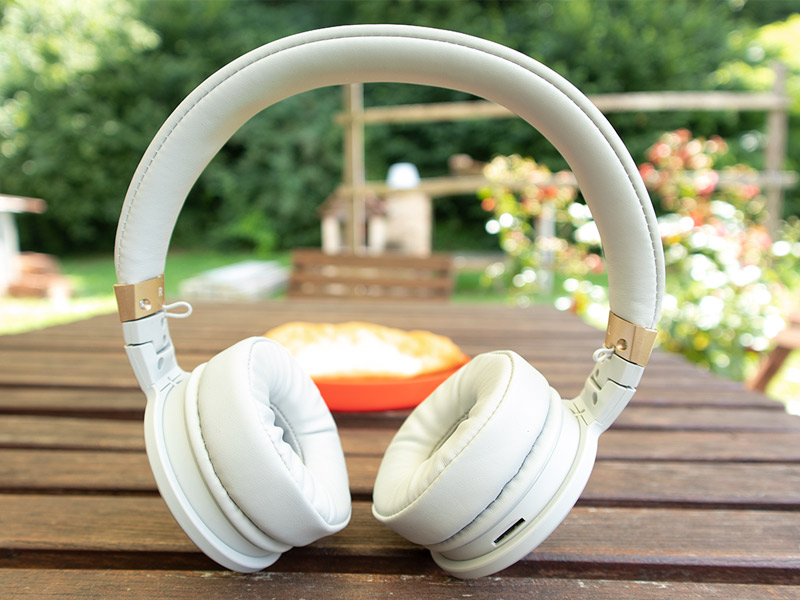 The Bakeey BT016 is definitely good for folding into our bag and listening to this on the tram, train, bus rather than the rumble of the wheels. I don't recommend it for street sports because it completely suppresses the noises of the outside world, so to put it mildly, it's dangerous to run or bike on our heads with this.
So the point is. It is practical, looks good, is fashionable, knows a lot, is comfortable and they only ask for 8000 forints for it, and it sounds exactly as you would expect from it because of its price. If this package is okay, don't be afraid to add it to your cart here:
Evaluation
85%
Evaluation I didn't expect too much from him at first, so I wasn't even disappointed in it. This quality category currently fits this quality. Not bad, especially practical when traveling, on buses or trams, but I don't recommend it for calm, quality music listening at home.