Android in the projector, do we need it?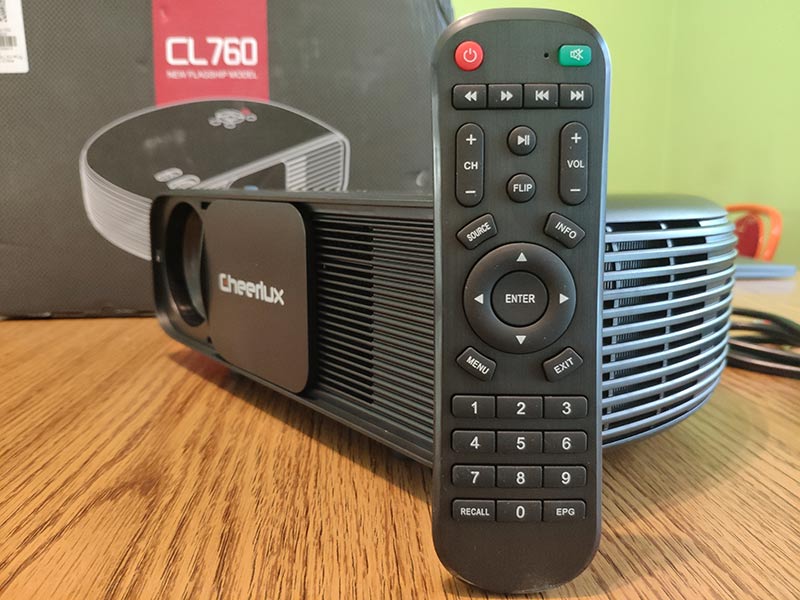 Projector prices are below the frog's bottom, it's no longer a luxury to buy one today.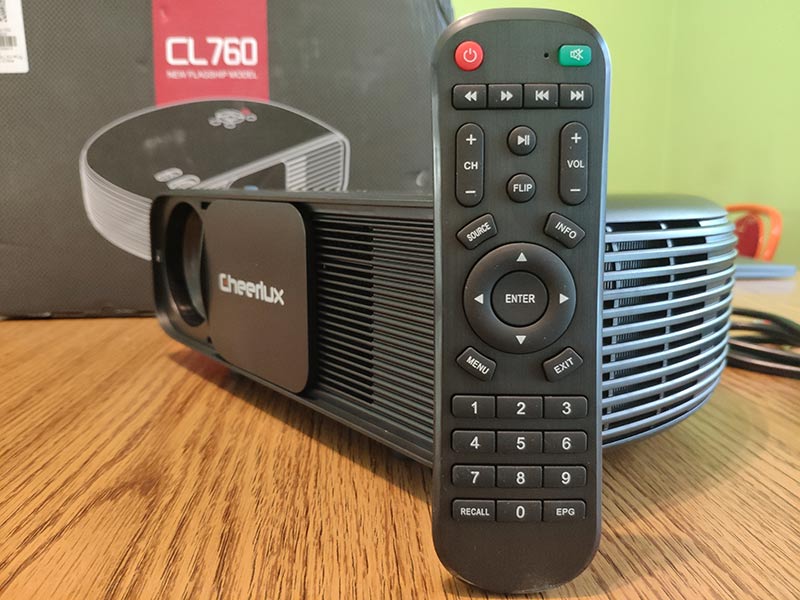 ---
Introductory
Sometime 5-6 years ago, businesses were built to rent a projector. Then, as the years went by, these companies either pulled down the blinds or expanded their activities to complete event management, or at least to provide events with full technology. The reason for the change is clearly that nowadays the prices of projectors have dropped so much that we get either HD resolution, LED luminaires or up to 3000 lumens at prices below $ 200. This amount is absolutely worth it for companies that take advantage of projectors, but it is by no means a devil's idea to buy one for home use. With these machines, the huge cost of replacing the bulbs is no longer a threat, because with LED lighting, the lifespan can be measured for decades.
In this article, we present a projector that meets or even meets the above criteria because it includes its own operating system. This, of course, will be Android, its also a special, or let's say, rather it is a dumbed down version.
---
The projector has arrived
There are many products we procure specifically for testing, but this is not the case now. It will be used by an acquaintance, hopefully with pleasure, and the principle of selection was also to have the widest possible knowledge, with the lowest possible maintenance costs. That's why we chose the CL760, which can be found under several brand names, in Hungarian, a product of one of the Chinese OEM manufacturers, which everyone then sells under their own brand name.
You don't have to be afraid of this Chinese and OEM thing, you just have to go after it. The fact that the CL760 can be found under many brands is already a strong guarantee that the quality will be good. This is because the companies that will then market will select products from the OEM range that they find reliable. The fact that so many "manufacturers" have chosen this type means it's a good piece because we can be sure that these distributors will put their porticoes to a serious test.
The machine is available in three versions. The cheapest is the "silly" version, but there are some that include Android and a Wifi interface, and even one that has a TV tuner. We chose the Android, wifi solution because accessing wireless networks is a useful thing, Android, you don't have to introduce it to anyone.
Currently, unfortunately, only the cheapest version is available in our favorite stores, so it's "silly," but I'll also show you the capabilities of Android so you can decide if it's worth spending a little more money on a "smart" projector.
---
Packaging and exterior
The packaging of the CL760 is convincing, a carbon pattern is printed on the cardboard, it looks especially good. Opening the lid we can't find too much of everything, just an English-language instruction manual, a jack-AV converter, a power cord, a remote control and two threaded feet are packed next to the projector. We're not overwhelmed with accessories, but the point is here!
One thing is for sure about the projector, it won't win a design award. Well, it's not like it's ugly, it's just nothing interesting or beautiful. It's all about practicality. I was particularly sympathetic to the fact that the house was small and semicircular at the back, so it was not intended to be set to a more serious piece than the real one with a large and square cover.
Seen from the front to the left is the lens, above which are the controls responsible for manually adjusting focus and tilting the image. The designer also thought that sometimes we would want to take the projector with us, and in that case it would be good if the lens was protected by something. For this reason, the front panel has been given a hand-pullable cover that can be pulled in front of the lens.
On the cover there are physical buttons that can be used to control the machine even without a remote control. This is not a bad idea, for example, because if the battery in the remote control is drained during a presentation, the world will not collapse. These buttons also light up dimly during use, so we don't have to grope after them in the dark.
On the back there are the usual connectors, on which we can load the image or the material to be projected in digital form into the projector. We get a D-Sub connector for this purpose (this is the old blue PC connector), but there are also USB, HDMI and AV ports, so we can connect basically anything we feel like.
---
Operation
Let's start with perhaps one of the most important things, the CL760 also speaks Hungarian. I know this is secondary to many, but those who don't have it are properly shot without it. And then, we are Hungarians anyway, we love our mother tongue, so we only use it instead of English, if we can already do it!
After turning it on, our first thing is setup. Of course, we have to start with the most important thing, by adjusting the sharpness and tilt of the image, then everything else can come. It is recommended to add additional image enhancement and other functions when some content is running, so the next thing to do is start a movie from a USB flash drive. You can then adjust the image quality, try out the noise reduction function and everything else.
As I wrote above, we can also control the projector from the buttons on the cover, but the remote control is still more convenient. It's just like the whole projector, functional. The size is right, the buttons are made of rubber, they are comfortable to use, not too small, so the whole thing is just as good as it is.
For the simpler version, i.e. without the Android version, we are basically ready, there is nothing else we should set up. We push the Source button on the remote control, select the input on which the signal goes, then sit back and enjoy the cinema or the match, or just push a little FIFA or some good little simulator from our console.
Those who buy an Android projector will get a little more options. With the CL760, we get a special, projector-tailored version of Android, pre-installed with the most important things already there. We get a file browser, Miracast, so we can transfer the image of our phone right away, but there is also the very popular Kodi player among the programs to choose from. So there's the point, which doesn't hurt, because even though it's Android, Google's services are lacking. For example, there is no way to set up a Google account, but what's more of a problem is that the Play Store is also missing. Manually, we can add programs to the system from APK files, but as I wrote above, the important things are already installed, so for the first, but not the second, I didn't feel like missing anything.
---
Use
As I wrote above, this projector has an LED light source, which is very useful for its lifespan, but is usually associated with low brightness in this category. However, with the CL760, we don't have to worry about that. The 3200 lumens won't be enough to shoot in sunlight, but it doesn't need to be dark. It can be used brilliantly in the twilight, with the dimmer retracted. The sharpness and angle of the image can be adjusted over a wide range, there was no situation where it would not have been enough. Although the LED is on, it needs cooling, so I wouldn't dare say it's silent. Among the machines I've visited so far, however, it's one of the quieter, or at least the sound of cooling is in a range that doesn't bother the ear. Meanwhile, watching a movie is absolutely not disturbing unless you focus specifically on the noise.
I also wrote above about the features that led to the choice of the CL760. Cost-effective operation was important, but perhaps more importantly, to be able to eat material from many different sources, many different formats. One of the big advantages of Android systems is that they are flexible enough not to have problems with formats. It is equally important that we can deliver content to the projector not only with a cable, but even without a cable. This can be done through Miracast, where we can transfer the image of our Android mobile one by one with minimal delay, but we can browse movies, pictures or music available over the network. Obviously, the latter is less important, as listening to music, to put it mildly, will not cause a lasting experience either.
Speaking of sound, it's worth noting that while we can even take it out on an amplifier, there's no need to doubt it if we can't do that. I'm not claiming that the built-in speaker triggers a good subwoofer, or even a normal quality soundbar, but it's completely enjoyable, the text is understandable, meaning we can film without external speakers if we want to.
What wasn't really about the image or the capabilities associated with it, even though it's quite important for a projector. As I have written several times about lighting based on LED, the luminaire has a lifespan of 50 hours. Numerically, this means that if projected at 0-24, it will shine for nearly six years. We don't use a projector, but not even a TV, this way, so it's likely that the plastic cover will age before the lamp "burns out". The image is produced by an LCD panel with a native resolution of 1280 x 800 pixels, or HD. Of course, we can use a source with a higher resolution than this, so we can even watch FHD, ie 1920 x 1080 pixel movies, although the resolution of the projected image will not change, it will remain HD. By the way, this resolution is enough for home use or presentations, at least for this projector, which has a maximum screen size of 150 inches. If you really need it, you can go up to 260 inches, but at this size, the image quality will no longer be very good. I've already written about the brightness, it's 3200 lumens, does it have a real 2000: 1 contrast, which is quite a human value again. The aspect ratio during projection can be 4: 3 or 16: 9. Fortunately, there is also an automatic mode, because if the movie is wider than a 16: 9 picture, setting it to 6: 9 will stretch the picture at a height. In automatic mode, however, there is no such problem, there the proportions remain as they should be.
---
Now you need Android or not?
If I want to be completely honest, the answer is a big and honest no, but it's worth a bit of nuance to the picture. I say no because, after all, for a home use, the point is to have the right kind of connector, possibly a USB, on which we can transfer movies or game images to the projector. In this case, of course, Trabant vs. Mercedes is an analogy, meaning that both cars and both take you where you go, though, it doesn't matter to cattle how you do it.
In my opinion, one of the, if not the biggest advantages of Android installed in the projector is that it allows you to play movies via a wifi connection, and that we can also play content available on the network directly. This essentially means that we don't have to lead any tape other than the twenty feed to the projector, which is a pretty comfortable thing to do.
Of course, Android also has other benefits, even if it doesn't compete with a system installed on a phone in terms of usability. What, on the other hand, cannot be denied is that it strikes circles on a "silly" projector in the interface, in use, in a lot of playable formats. If nothing else is installed on it, just the Kodi player, you might still want to think about an Android projector instead of one without Android.
So the point is, if you buy without Android, you won't shoot next to it either, but if there's a way to do it, just stay with Android!
---
Closing Remarks
What can be written as a summary of this projector? Pretty much that for the price you are asked for it is a very good piece. In HD quality, you can watch movies, play games or watch a match with your buddies in up to 150 inches diagonal. Sure, there will be a lot of people waving one now, saying a TV is good for that too. However, I'm sure a very large percentage of flashers haven't used a projector at home yet, and they don't know that the experience of watching a movie on a projected, large-screen image is pretty much as good as having their own movie at home. I don't think cinema is mentioned on a page with TV either, and not by accident. Projector cinema should not be compared to it either, it should be released more precisely, it just makes no sense.
So the point is, if you can afford it, if there's room for it at home (you also need to think about the screen), then it's worth thinking about getting a projector. I know you're not going to use it much, but if you only watch one movie a week on it, you're already going to feel like it's worth it because you're getting a real cinematic experience within the walls of your apartment. Conveniently, you can even go to the cinema with a beer in your hand, and you don't even have to call a driver to take the car home for you.
If you liked the CL760 projector, you can buy the "silly" version for 50 thousand forints here: CHEERLUX CL760 LCD LED Projector
If you want an Android projector, take a look here, you can buy it for up to 33 thousand forints, in brightness it is weaker than the copy in the article: Android projectors
Don't forget to choose the duty-free Priority Line or EU Priority Line delivery, depending on the department store, as the mode of transport!
---
Specification:
| | |
| --- | --- |
| Type | CHEERLUX CL760 |
| Color | Black |
| material | ABS |
| Projection system | LCD panel + LED lamp |
| Native resolution | 1280 × 800 720P |
| Highest resolution supported | 1920 x 1080 1080p |
| Brightness | 3200 lumens |
| Contrast | 2000:1 |
| Lens | Manual focus |
| Inputs | HDMI, USB, VGA (PC, Composite AV, headphones |
| Built-in speaker | 4Ω2W |
| Noise (dB) | Noise (dB): 42dB and Less |
| Lamp | LED lamp; 50000 hours |
| Number of colors that can be displayed | 16,7K |
| Image translation | 360 degree translation is supported |
| Keystone correction | ± 20 ° vertical manual correction |
| Diagonal of projected image | good quality 50 ″ - 150 ″ |
| Projection distance (m) | 1 m - 5 m |
| Image aspect ratio | 16: 9 / 4: 3 |
| Supported audio formats | MP3, WMA, AAC |
| Supported image formats | MPEG1, MPEG2, MPEG4, H264, RM, RMVB, MOV, MJPEG,VC1, DIVX, FLV |
| Supported photo formats | JPEG, BMP, PNG |
| OSD languages | English, French, Danish, Spanish, Croatian, German, Greek, Italian, Hungarian, Portuguese, Slovenian, Norwegian Nynorsk, Russian, Serbian, Finnish, Slovak, Swedish, Chinese, |
| 3D | Support red-blue glasses |
| Crowd | 2,2 Kg |
| Size | 32 x 22 x 10.8 cm |