The Redmi 10X 5G - the cheapest 5G capable phone!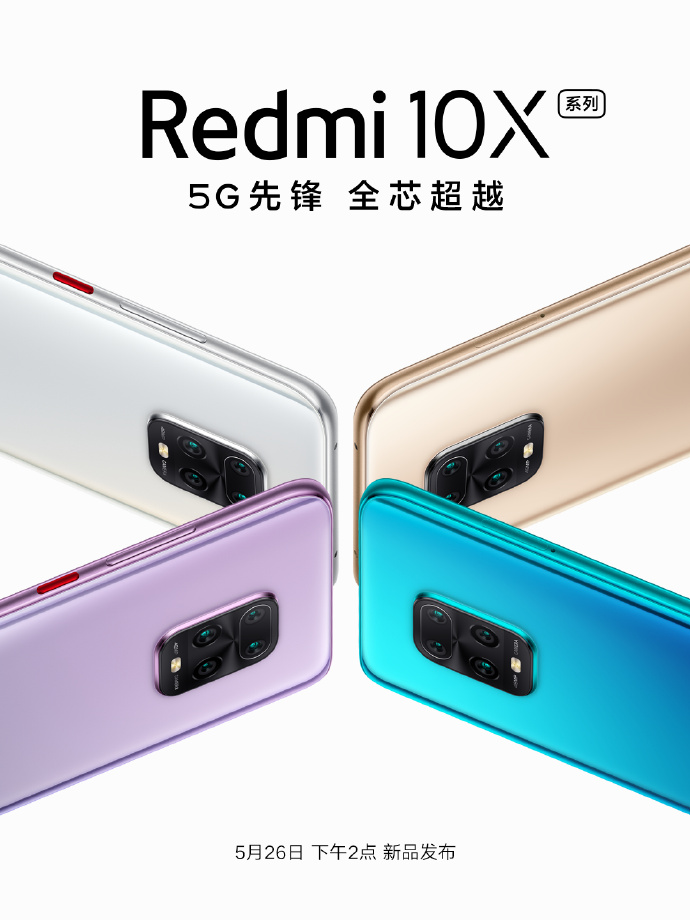 Officially confirmed that the Redmi 10X will be unveiled on May 26th. It will be the first phone in the world to be fitted with the MediaTek Dimensity 820 5G SoC. The 5G-capable MTK Dimensity 7, built on a 820nm TSMC node, is a top-of-the-line system chip.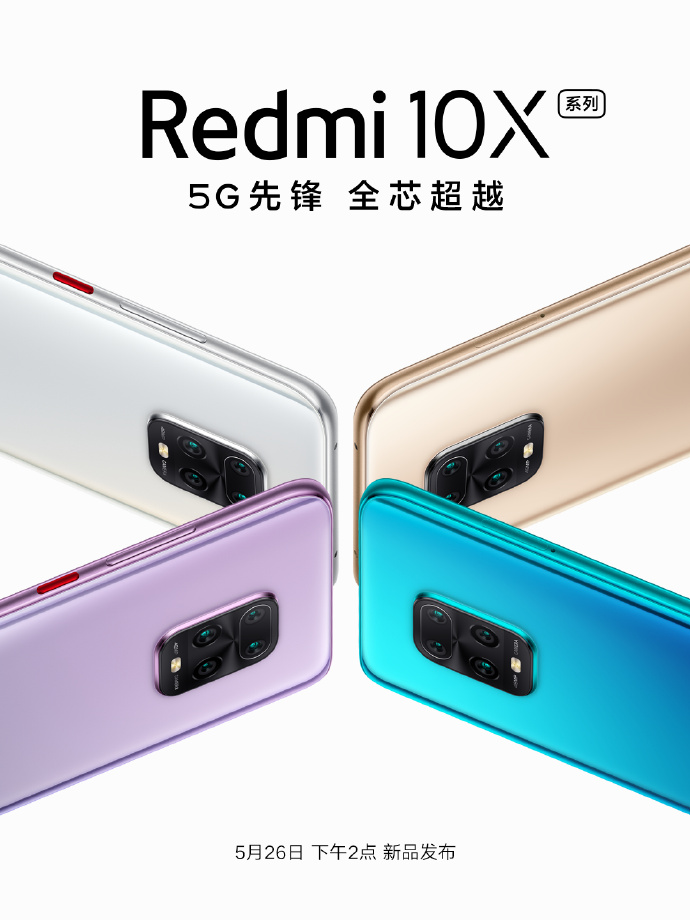 In addition to confirming the launch date, AnTuTu also revealed that the upcoming Redmi 10X scored 415 on the benchmark test. By comparison, the Xiaomi Mi 277, equipped with the Snapdragon 855 chipset, was only slightly ahead of it with its 9 points.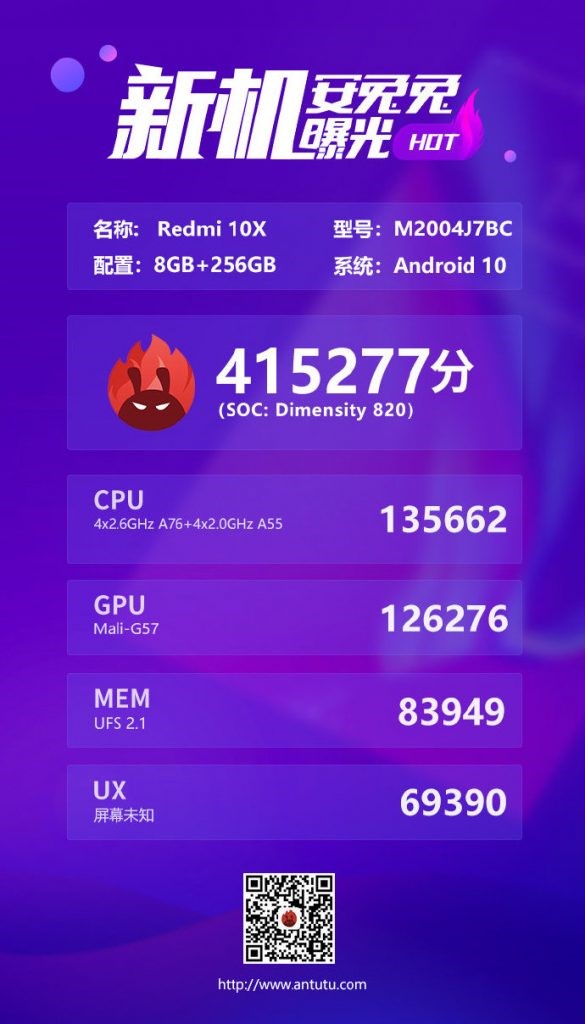 In terms of design, the Redmi 10X is similar to the recently announced Redmi Note 9, except that the fingerprint reader is not located on the back. For the time being, the design of the front panel is surrounded by a mystery, but we get a solution built into the display. Rumor has it that there will be a 6,57-inch FHD + OLED screen with a water drop notch.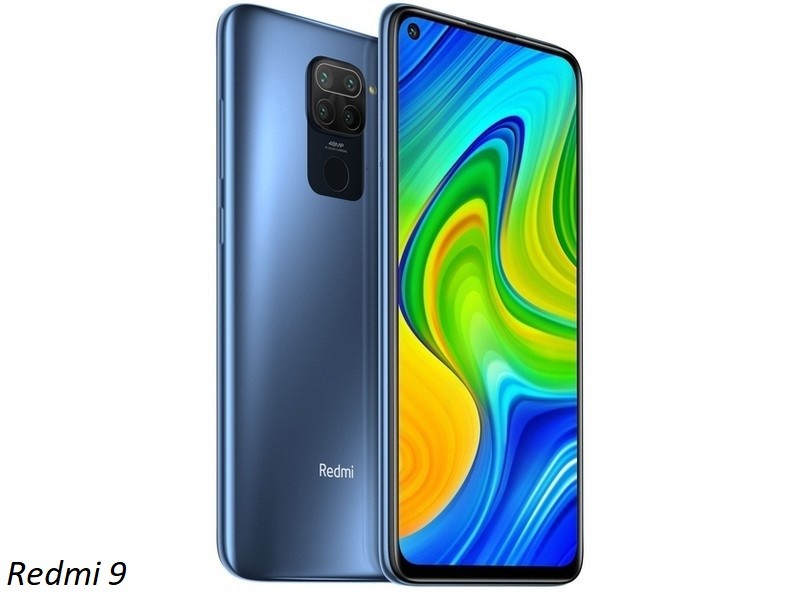 The phone will be available in 4 memory configurations: 6 GB RAM + 64 GB storage, 6 GB RAM + 128 GB storage, 8 GB RAM + 128 GB storage and 8 GB RAM + 256 GB storage. In addition, the device will be available in four different colors, these are silver, gold, blue, and purple.
Android 10 system, MIUI 12 system interface, 4420 mAh battery, 3,5mm jack connector and infrared port also get Redmi 10 X 5G. We are waiting!
There will also be a 4G capable version in which the MediaTek Helio G70 processor is likely to serve.