Best Xiaomi promotions of the week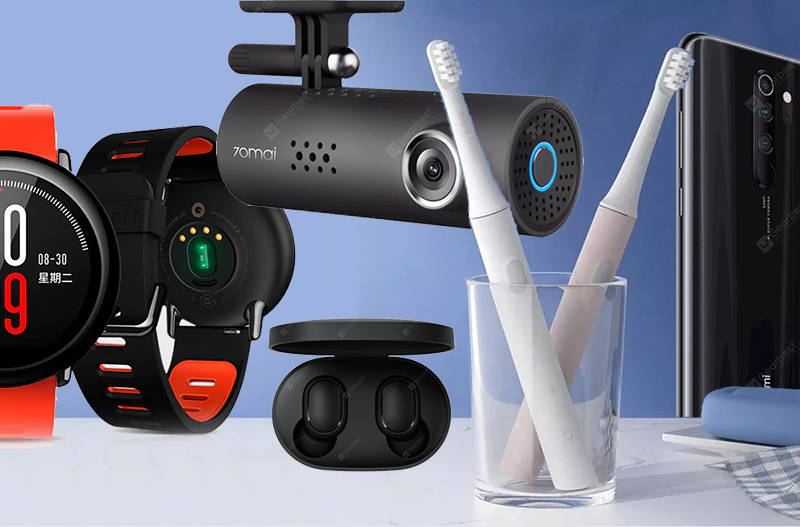 From toothbrush to smartwatch to vacuum cleaner and at all special prices!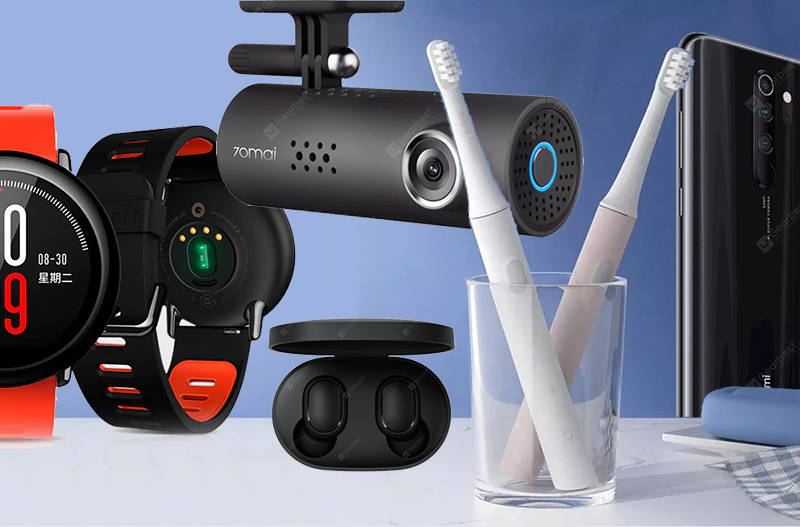 ---
Introductory
We sign up with an article like this every month, and now, as Christmas approaches, it's really timely to think about buying good quality products as gifts and at the best possible prices. Saving before Christmas is good not only because you don't have to take out a loan to buy gifts (which is crazy madness anyway), but because you can get more of the same amount of money under the tree. That's just a good thing. I love to give gifts, buy many, small but useful gifts, and then wrap everything separately to see the happy faces as the packages are unpacked one after the other. Because Christmas, at best, needs to be much more about what we bring joy than about what we get from others. At least I think so.
---
,
I was also selected for the article last month because its voice is quite pleasant compared to its size, and the price, especially if there is a discount on it, is quite low. Packed into a rugged aluminum housing, the speaker can be connected to your phone or tablet via Bluetooth, for example. Of course, it also has a battery, so we can take it with us to the beach or even hike. The price of this Bluetooth speaker is not high, it costs only 4770 forints, but we also have a coupon for this, which will make it even cheaper. Use to purchase BGHU484 coupon code, with which you can buy for HUF 4770 instead of 3279 here:
---
Xiaomi electric toothbrushes are deservedly popular because the quality is Xiaomi and the price is usually so low that it knocks the competition to the ground. There are more expensive, smart toothbrushes that keep in touch with our phone, and there are cheap ones that are just as good, only smartness is left out of them. Because of this, we find such a often ridiculous price next to them that we also think about being able to make it out of that much money. Of course, for us this is unnecessary to break our heads, we would rather just rejoice in him that it is so. Like the previous speaker, this toothbrush will make it a gift for adults because it's good, for kids and because it's maybe cool enough to start loving your evening brushing.
The Xiaomi T100 toothbrush is battery-powered and lasts for about a month on a single charge. Of course, it's also waterproof, with IPX7's water protection, we don't have to worry about it getting soaked. With a maximum vibration of 16500 per minute, it cleans our teeth excellently, with two stages to choose from, the intensive and the normal washing mode.
As I wrote the price is friendly, a BGHU495 using a coupon code instead of 2533 forints, now we only have to pay 2086 forints for it! Buy at the link below:
---
I'm sure Xiaomi's latest generation smart bracelet will be one of the hits this Christmas. Anyone who has the previous version wants one because they finally have a colorful and not insignificant AMOLED display, and anyone who hasn't had a Mi Band bracelet yet wants it because everyone praises it. No wonder it really went crazy well.
The main difference of the Mi Band 4 compared to the triple version is the colored AMOLED display, which, taking advantage of the new possibilities, has already got a completely new interface with pictograms. The dial is also more beautiful and the brightness of the display can be adjusted, as a result of which the bracelet remains readable even in sunny weather. In addition, some swimming-related features have evolved, to say the least, the bracelet is already able to recognize what type of swimming we are splitting water into.
If you want to buy, use the BGHU4340 coupon code and add it to your cart for HUF 14 instead of HUF 912:
---
This camera is not the latest, but almost, the latest pre-version. Since the offspring came out, the price of this has dropped very deep somewhere, so now it's really worth buying. Smart camera, can be connected to our phone. The recorded image is in full HD, i.e. 1920 x 1080 pixels resolution, and is essentially perfect. Foam on the cake is true only in English, but it also understands the good word, meaning it can be controlled by sound. Recording is continuous, meaning we never run out of storage space, but the last period will always be there. The angle of view of the camera is 130 degrees, which means that what is in front of the car will be in the picture. Really good piece and now it can be ours at a gift price! purchase at the following link:
---
Just days ago, we could write the news that now, more than 3 million pieces have been sold from Redmi's ears. The launch of the Redmi sub-brand is a real success story anyway, not only because of the headset, but also because of the phones released under the Redmi name. Xiaomi, a brand that makes new, low-cost but non-crappy products, has taken over the market. Redmi Airdots has great capabilities. Thanks to Bluetooth 5.0 connection and energy-saving operation, it can be used for up to 40 hours with the built-in 4 mAh battery, but with the 300 mAh battery built into the box and the recharging function, up to 12 hours of operation is possible. The Realtek 8763 chip is responsible for the excellent sound quality, there is noise reduction (DSP) in the microphone and it weighs only 4,2 grams.
This tab is a little over 5000 forints, but we couldn't miss it because GBREDMI189 with coupon code we can reduce the price from 6590 forints to 5392 forints, so it is well worth the purchase!
Here you can put it in the basket:
---
Phones
I picked two phones into the article this month, and I had every reason to do so. One of the reasons is that both of them are here in front of me on the table so I can comment on them first hand, the second is that they did brutally well!
The Redmi 8 is a cheap phone, its capabilities are modest compared to the "big ones". On the outside, on the other hand, it looks just as good as the more expensive mobiles, maybe just the bottom shell a little thicker. The good news is that the manufacturer is already putting an eight-core Snapdragon processor in this low-end mobile, albeit a weaker one, of course. The Redmi 8 has already got two cameras in its ass, the second is a depth sensor. In terms of memory and storage, the 3/32 Gb capacity is also available, and a fingerprint sensor is included in the price.
Redmi 8, which was slightly overpriced at the time of its release, has now reached the price level where it is located, so, especially in coupon deals, it has become a very good buy!
Xiaomi Redmi 8 3 / 32 GB - Coupon code:

GBREDMI801

- HUF 46 instead of HUF 741
This phone, the most interesting device of recent times, at least for the professional eye, at least not counting the Xiaomi Mi MIX Alpha, because it's just a joke anyway. The Redmi Note 8 Pro, on the other hand, is available for purchase, it is already on store shelves, and the price is good. And what's so special about it? In fact, it's hard to say an ability that's not special!
The processor, for example, isn't part of the usual Qualcomm Snapdragon series, but came from rival MediaTek, even the Helio G90T, which Xiaomi says is well-paired with mid-range Snapdragons. Moreover, this central unit was designed for gaming, (which of course only does good in everyday use), and Xiaomi took this playful line so seriously that it even built a liquid cooler into the phone.
If we move on to the cameras, we will open our mouths even more there. As with the Note 8, here the Note 8 Pro has 5 cameras, four at the back and one at the front. The rear cameras are more important, let's start there. Most importantly, this phone debuted the 48-megapixel unit that replaced the 64-megapixel sensor, which did really well based on tests found on the net. Next to it is an 8-megapixel wide-angle camera, a 2-megapixel macro camera and a 2-megapixel depth sensor. A telephoto lens has not been installed here because, in good lighting conditions, the software zoom of the 64 megapixel camera also gives good quality when we get closer to the subject.
If you want to take photos with your phone and haven't been able to find the right device, I suggest you take a look at the image that was made for my soon-to-be-published article. Don't be impatient, wait for it to load because it's big enough, made in 64 megapixel mode. Get closer to the face of the statue! After that, I don't think it's a question of what phone to choose for photography!
You can find the full size test image here:
Of course, no one will complain about other capabilities, there is a 4500 battery, FHD + display, plenty of sensors, but NFC has not been left out either, so we can replace our credit card with the phone.
If you love exciting mobiles full of technical innovations and love to take photos, then there is no question that you need this phone!
---
smart Clock
Did you think that Xiaomi, more specifically the AMAZFIT watches are good? Not good, rather very good? Of course, you thought it was no coincidence that Xiaomi is also one of the world's leading manufacturers in this field. I hope no one binds me again that these are not smartwatches because you can't install programs on them… Well, anyway, the point is that we're talking super structures and they know everything an obvious person would expect from a smartwatch besides the obvious sports features. By the way, they are not beautiful, they have a long battery life, so, you can't say much more about them, they are all super high!
I would first like to highlight one, one of my favorites, a structure called Amazfit Pace. It should be noted that this was the first watch-shaped watch born of the Xiaomi-AMAZFIT collaboration (oh no, Xiaomi bought the AMAZFIT). I've had a good party, too, or maybe a year like that, and I can't really say bad things about it. What I am talking about now is nothing but the price! This watch could be bought for a very long time for $ 120, they were lucky, they could get it for $ 105 in action. Now, on the other hand, because of the big 11.11 devaluations, that is, the day of the Chinese singles, the price has been carved out so I didn't even know it. Sure, without a coupon, you only have to pay $ 79,99, or $ 23. It's such a good price that I suddenly can't even find a single impressive analogy to emphasize.
So, if you want a nice watch at a good price, here it is:
Pace was the first, the pioneer, but in the meantime, a dozen or so other hours came out of the company. The latest is the AMAZFIT GTR (you can also win this from us, details at the end of the article!), Which did something quite amazingly well. But really, it's hard to find words for how well. On top of that, foam on the verge of finally thinking not only men but women as well, so the GTR can be purchased in two sizes. The larger one, 47 millimeters, is for men's wrists, the smaller one, 42 millimeters for women's wrists.
And next to the GTR, there are the old fighters, the BIP, the Stratos, the Verge, and the like, all of which have now received a bargain price, one by one. The reason for the big action is again the already mentioned 11.11, i.e. November 11, i.e. the day of the Chinese singles, which is the equivalent of Black Friday there. I note this will be next Monday, so if you want to buy from China for Christmas at brutally good prices, just roll back to the end of the article again! So, the watches are well priced, and in such a weird way, we don't even have to bother with coupons. You have to put the watch in the cart and the store will automatically deduct the discount at its own discretion. Now they could have witnessed that even though, we know that the Chinese that value down, first raise the price. But no, really not now, these prices were either never been so good before, or maybe last year for older models. So, if you are looking for a smartwatch, click on the link below, there you will find what you will need to buy!
---
Robotic vacuum cleaners
The Xiaomi robot vacuum cleaner family already has quite a few members, but the classic series consists of the Xiaomi Mi robot vacuum cleaner, the Roborock S50 / S55 and Roborock S6 triplets. With these three machines, Xiaomi is essentially completely covering the smart vacuum cleaner market, as with the release of the latest version, the prices of the previous two have fallen below the frog's bottom. The cheapest laser, for example, is already available as much as the traditionally priced products of emerging manufacturers under Xiaomi.
The most expensive piece is, of course, not the most expensive by chance, not only in its name, but also in its capabilities and technical content, the machine has been renewed. Its current price is only high compared to the others, because when the first and second generations were considered new, they also cost that much. Here, at the end of the vacuum cleaner testimonial, you will find a link to our article detailing what makes the Roborock S6 different from the Roborock S50, i.e. the third generation from the second generation.
Of the three machines, we think the middle one, the Roborock S50, is best worth buying. Of course, as we wrote, there is a difference between the second and third generations, but we think that these differences did not justify the price difference of almost $ 200 (~ 60 HUF). This vacuum cleaner can now be ordered from a European warehouse, so the above applies to this as well.
More information about the machines:
Buying:
---
By the end of the article is a real specialty, the Xiaomi runner, I want to say, has been walking bench. The cold is coming, the slush, the rain, the hell is not in the mood to get out of a good warm apartment, so in turn, the daily mandatory minimum exercise is lacking. This bench will be good for this, which takes up really little space, and we can do the mandatory daily kilometers on it even in front of the TV. Its speed can be set between 0,5 and 6 Km / h, so this, in addition to walking, will fit a maximum of a weak jog. The whole machine weighs only 24 pounds, plus extra wheels so you don't have to lift, just push. Compared to the small weight, the tread is large at 1200 millimeters. The load capacity is 415 kilograms.
Of course, there is a coupon for this, you need to add it, because even with a coupon it is not cheap. However, those who need exercise, such as our aging parents, will benefit from having a daily dose of exercise even during winter water!
Here you can buy:
Xiaomi WalkingPad A1 - Coupon code: GB101702 - 149 HUF instead of 818 HUF
---
Closing Remarks
Don't forget to choose Priority Line on Gearbest and EU Priority Line on Banggood for higher value orders (over $ 40 including shipping) so that your package arrives duty free!
Don't forget, hohgy next week on Monday 11.11, which means Singles Day is coming, with the best prices of the year in Chinese stores! If you don't want to fall behind, then join our Facebook group, where, in addition, 15 other gifts (tablet, phone, etc.) you can also win the AMAZFIT GTR, Xiaomi's best smartwatch!
Join here:
If you don't use Facebbok, you can subscribe to our coupon code newsletter, so the latest promotions will arrive in your inbox: