The best Chinese gadgets of the week are well under 5000 HUF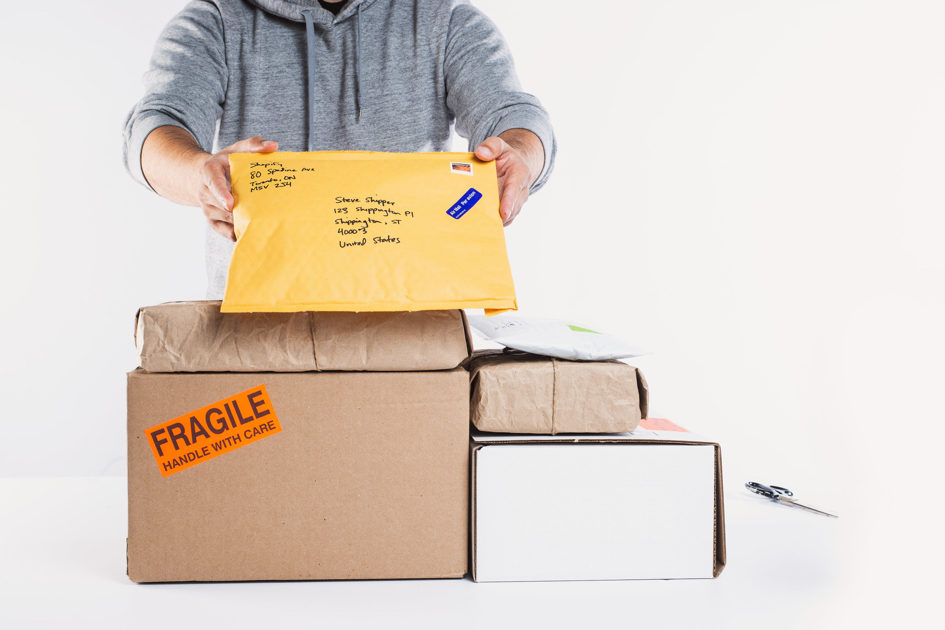 Here is the first selection of this year, as usual from all European warehouses.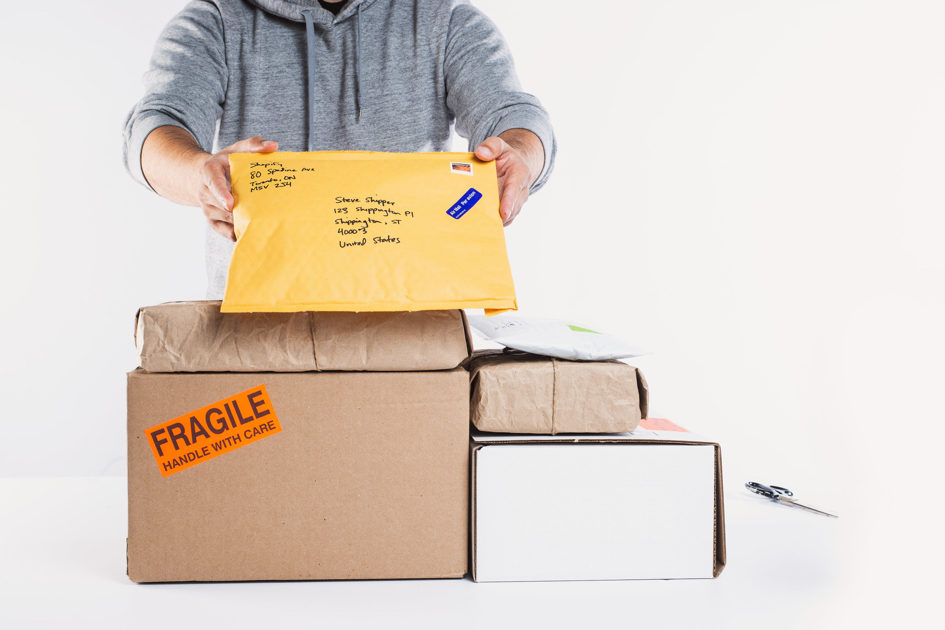 ---
Introductory
We're in 2021 now, and, as I promised, you won't be left without a gadget selection this year either. Fortunately, new supplies are constantly arriving in European warehouses, so there was plenty to choose from even in the beginning of January.
So the point is that you can order from any EU (CZ or ES) warehouse here (for now), but if you run out of stock, the link will jump to another warehouse. Listen to that! If you see a CN or HK warehouse in China. For any Chinese order, pay attention to the total amount of the order, choose the EU Priority Line delivery above $ 40 (including shipping costs) and have the merchant pay the duty for you!
---
In addition to Xiaomi's soap dispensers, this Blitzwolf has taken the prime in the last 1-2 months. High capacity tank, IPX4 water protection, and flashy exterior. Others I don't think I should. Oh but, it's also important not to be too expensive! Fortunately, the Blitzwolf BW-FD1 is not, a BGCNBWFD1 with coupon code we can buy it for 4070 forints here:
---
This is the stuff that is usually recommended for measuring blood oxygen levels. Of course, it also measures your heart rate, but the most important thing is that a drop in blood oxygen levels indicates that there is a problem with oxygen uptake when you wouldn't even suspect it anyway. Since the new crown virus often causes pneumonia, it doesn't hurt to have such a pulse oximeter at home in your drawer.
A BGDEFO442 with coupon code you can buy it for 3900 forints here:
---
Xiaomi's pens are loved by peoples, and it's no different with this package either. Of the 149 reviews on the page, 142 gave it 5 and 7 gave it 4 stars, so we can say that the stuff is flawless. The package contains eight gel pens with a line thickness of 0,5 millimeters. They are different colors, but only on the outside, the ink is black in each. The price is friendly, as they only ask for HUF 1648 for the package.
---

If anyone couldn't miez, I'll betray you. An HDMI hub, that is, one cable goes in and two come out. Or you can eat the other way around, go in with two cables and come out with one. If your TV has little HDMI input, or if you want to display an image on two displays at once, we need it!
Use to purchase BGN1229M coupon code with which you can buy it for 2098 forints here:
---
The manufacturer recommends this Bluetooth adapter for car use, but I don't use it there, for example, but in the living room. I connected it to my home theater amplifier so I can listen to music from my phone on my big speakers as well. It can actually be used for any amplifier, speaker, car headset that doesn't have a Bluetooth connection, but we want it to be. All you need is a plain AUX input to which you connect it with a jack cable. Then we pair it with our phone and the music can go.
Moreover, it is not a problem if there is no power source nearby, as the gadget also has a battery. The built-in battery can be charged in an hour and a half, then it can run on battery power for 8 hours.
Use to purchase BGAFF10OFF coupon code and you can take it for 4860 forints!
---
It's just right for hiking or running around the city, and even if you don't have to carry too many books, it can be good for school. This is also Xiaomi, so the quality will not be wrong, one of which is bigger for me, has been flawless for years, even though it gets properly.
The 7 liter bag a BG7L25XM with coupon code HUF 2398 here:
---
Very small and very cheap. I don't recommend it to serious car racers, but it will be perfectly good for 4-5 year old studs. There is a battery in the car and two AA batteries in the remote control, more precisely we have to buy the batteries. Due to its size, it is clearly recommended for indoor use, but after all it is winter, on the street, at this slimy time, it is not so good to be outside.
Use to purchase BGAFF10OFF coupon code, because with this the price of the car will be only 2700 HUF here:
---
If I had free time the way I don't have it, I'd definitely take one of that. I like to do DIY, create, work with wood. This package has everything you need to make finer engravings, and as a bonus, you also get a tool for sharpening.
While I was writing the article out of stock in the Czech Republic, it can only be ordered from the UK, it is no longer EU. Luckily, the price is well below the customs limit, so if you don't want to buy 5 of them at once, you don't have to count on an extra cost. The price is only 2890 forints.
---
There are probably many who would be happy if their home was a little smarter than it is. This is easier to solve than you might think. If you want to keep the traditional switches and don't want to spend on expensive wifi smarts, then you need such a lamp smartener. You can screw in any LED burner with a traditional socket and you can switch it up and down from your phone, even remotely. The point is to have your mobile on some sort of internet.
There is no coupon, but the price still doesn't beat anyone to the ground, they ask for 3265 forints here:
---
If you're already lighting, don't even go any further. Right here is an outdoor lamp with IP65 protection against water and dust. The lamp and the solar cell are connected by two units, cables, so the solar cell can be installed in a place where there is a lot of light. It is described as being able to illuminate for 6 hours after 10 hours of charging.
If you want one, use BG954YDX coupon code and you can put it in your cash register for 3600 forints.
---
Ceramic and titanium knives, several hours of battery life, five lengths and spare combs, can be charged via USB. Even though it is cheap, it also knows everything you need. The engine is said to be extra quiet. Therefore, for the money you may not be suitable for a hair salon, but at home you have plenty of knowledge.
Exceptionally, it is also an English warehouse, because it is cheaper there, not a little. However, due to the low price, we do not have to expect either customs clearance or additional sales tax. THE BGKN329 with coupon code we now only have to leave 3769 forints at the checkout.
---
In fact, not only 64GB capacity paths can be found here, but also 32-64-128 and 256GB. The cheapest 32GB version is only recommended for recording U1, ie maximum FHd resolution, but the other 3 cards are already U3, which means that they have enough speed to record up to 4K materials. This speed, of course, comes in handy not only when recording video on them, but also in all cases, such as when you use them as mass storage in your phone.
The price is, of course, lower than at home, especially in BGN1257O with a coupon code that can be used for each type of card. The price of the 64 GB version with the coupon is 3460 HUF.
---
Well, this is the drone for which you don't have to ask for any permission because it doesn't have a camera on it and its weight stays below the statutory value, so it's considered a game. Quite a tiny structure that is recommended for indoor use with a cutter. It can be charged from USB, even from a USB port on your computer. The remote control and battery are part of the package, so everything is given for the flight.
There is no coupon, but it won't be expensive either, the delivery fee from the Spanish warehouse is 300 forints, and the drone is asked for 3300 forints.
---
Just like a soap foam dispenser at the beginning of the article, it just doesn't spray foam, but hand sanitizer on our hands. It has a tank of 350 milliliters, of course it also has an infrared sensor, so it can be used completely without contact. It is ideal for smaller offices and workrooms, but of course it doesn't hurt to disinfect our hands sometimes.
The price of the hand sanitizer is a BGSOAPCZ97 with coupon code HUF 3860 here:
---
The indispensable drawing board. You can also get cheaper from noname manufacturers, but Xiaomi is still Xiaomi. I bought a 20 inch of it, unfortunately it is not so new in EU warehouse yet. Of course, scribbling, taking notes on the smaller ones is enough. On the pressure-sensitive surface, the line thickness varies as a function of pressure, and the pen adheres magnetically to the edge of the board. Really good quality piece!
The price of a BGUD426 with coupon code HUF 4700.
---
All in one. This structure shows the time, day, date, indoor temperature and humidity, and also has two USB ports through which we can charge our phone. It can also run on battery power, but we also get a standard USB cable to power it from an old phone charger or even an external battery.
The price of this is friendly, we only have to pay 3600 forints if we use the BGDEFO674 coupon code.
---
Lastly, it's stuff you can't write much about again. A signal amplifier that can be plugged into a USB port on a notebook, or used in an old USB phone charger plugged into an electrical outlet. Its job is to amplify the Wi-Fi network signal in our apartment.
There is also a coupon code for this, a BGN1221J code can be bagged for 3000 forints.
---
CONCLUSION
By the end again the usual things! If you want to buy cheap, join our Facebook group because there are no coupons we can't find!
Our Facebook group has a Christmas sweepstakes where you can win valuable things. Phones, tablets, smartwatches, cameras and a lot of other valuable and interesting things. Join!
We're looking forward to a lot of video tests and live broadcasts on our YouTube channel, plus, now you can win a cell phone. Subscribe!
Remember, the above products are not subject to customs duties if you order them individually and from a non-European warehouse. But if the total value of the order exceeds $ 40 (including shipping), the package will already be subject to customs duty. If you want the duty to be paid by the seller for you, then when ordering from a Chinese warehouse (CN, HK), always choose the duty-free EU Priority Line delivery method!
This article contains a commercial message