The best Chinese gadgets of the week are well under 5000 HUF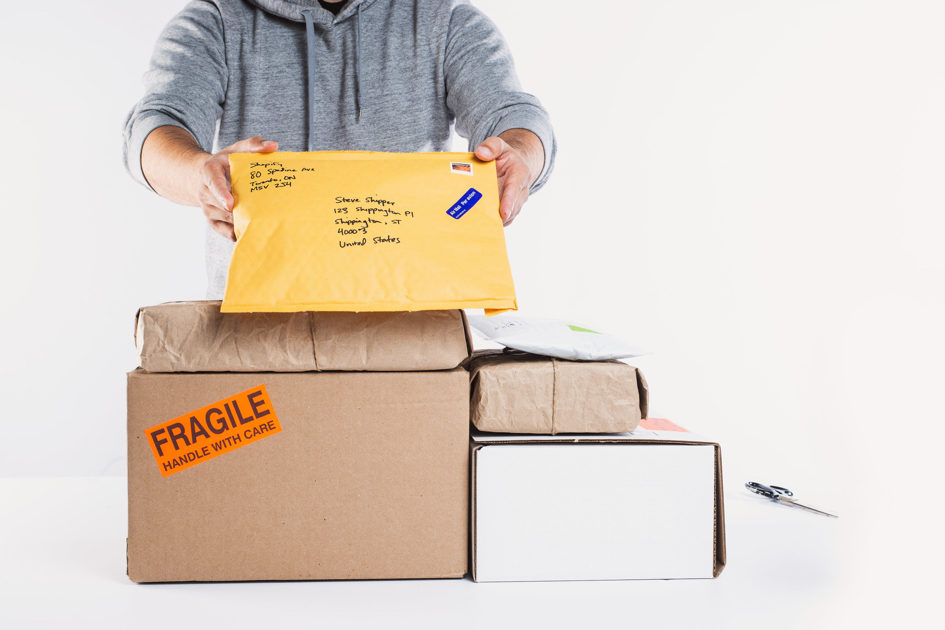 Here is this year's first selection from the cheaper category, as usual from all European warehouses.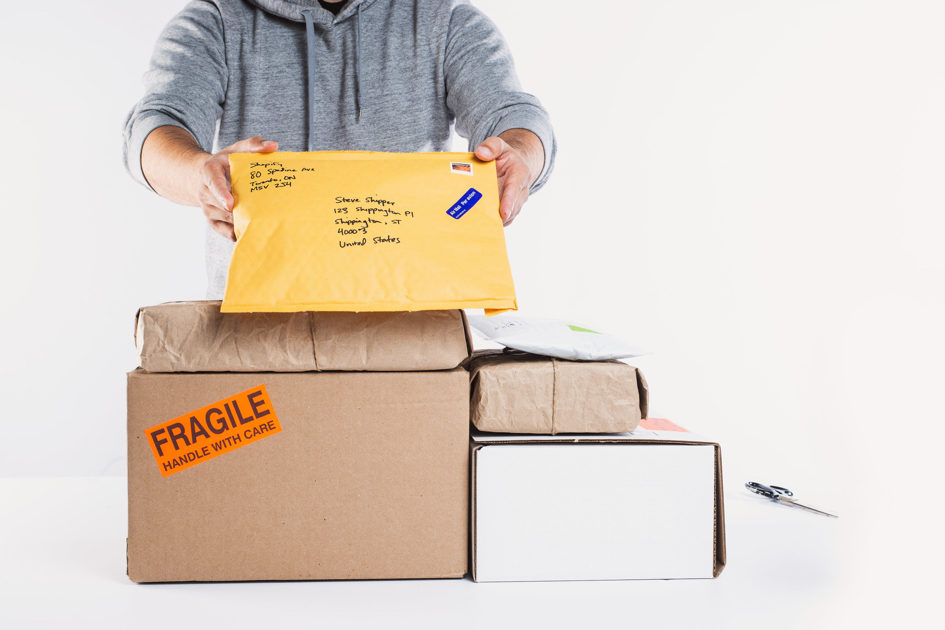 ---
Introductory
It's now 2023, and as I promised, I haven't been left without a selection of gadgets this year either. Fortunately, European warehouses are constantly receiving supplies, so there was plenty to choose from towards the end of January.
---
ALL THE COUPON SALES OF 9 DEPARTMENT STORES IN ONE PLACE! BANGGOOD, GEEKBUYING, TOMTOP, GSHOPPER, HEKKA, GEEKMAXI, ALIEXPRESS, CAFAGO, BUYBESTGEAR. MANY THOUSANDS OF COUPON SALES IN ONE PLACE!
---
HOW TO BUY WITH COUPON?
Open the product page in the list below by clicking on the product name
Click on "Buy Now"And then at the top right of the window that opens, click"Discounts " under the heading "Coupons " lol
The "Input coupon code " Copy the coupon code in the box below and use the "Use " button.
Then come the "Place Order"Button and you can complete the purchase.
---
As you can see in the picture, it is a circular LED lamp. It is most often recommended for online live broadcasts, but many people use it simply for video chat or using the phone as a mirror. The color temperature and brightness can also be adjusted. Power is supplied via USB.
The price of the lamp is a into BG4784 3700 forints from the Polish warehouse with a coupon code. Shop here:
---
As the name suggests, this is an extendable selfie stick, which, as usual, also functions as a mini tripod. Of course, it has a Bluetooth connection, so you can take pictures with your phone without using a cable, even from a distance of several meters. It's a regular structure, but the price is particularly low, since it costs no more than HUF 3700 even without a coupon. Shop here:
---
I don't need to write too much about this, the picture shows everything. This is a 4-inch extension cord with 12 USB charging ports capable of XNUMX-watt fast charging. The price is friendly, a BG1271c5 HUF 3700 with coupon code BG49839a 4100 HUF with coupon from the French warehouse.
---
It works from USB, the temperature can be adjusted to a temperature between 330 and 450 degrees. It turns off automatically if it is not used for 10 minutes, according to the manufacturer's data sheet, its power is between 8-10 watts. It is light and small, and the price is not high, you can buy it from the Czech warehouse without a coupon for HUF 3980 here:
---
This product can be purchased exclusively from Aliexpress, but from an EU warehouse. I put it on the list because it's really cheap right now. This is a mic I've used for years. I bought it even when I wasn't sure that I would dedicate myself to videography permanently and I didn't want to spend a lot. It worked so well that I haven't bought another since, it's just perfect. I've made quite a few videos with him, I'll put the links to two of them here so you can hear what he can do.
There is no coupon, but the price is only HUF 4475 even without it. for that money, it also comes with a mini tripod and a dead squirrel. The price from the Polish warehouse without coupon is HUF 4475 here:
Two videos I made with it:
---
Well, this is a very useful package, let's just say, it can save a life. I recommend it to those who, God forbid, run or jog in public areas in the evenings. There are two lights in the package, one for the front and one for the back. Bright white light ahead and red light behind. The brightness of the front light can be changed in 3 levels, and the rear light flashes. apart from these, the fact that there is a place on the strap where you can click a sports camera and there is also a small compass is just icing on the cake.
The price of the package from the Polish warehouse is now HUF 3500 BGOutlight10 using a coupon code.
---
Cats love fish. That's a fact. I don't know if this fish really smells like fish (I hope not), but it sure moves. Specifically, he's flapping his tail. Besides, it's not small. The pictures are not deceptive, according to the manufacturer's description, this "fish" is 30 cm long. Of course it's elementary. From the Polish warehouse BG589b2e we can buy it for HUF 3600 with a coupon code here:
---

The QCY T1C earphones seem like a good choice. It's very small, looks very good, and has touch-sensitive controls. If that wasn't enough, even its "box", its dock, has become cheeky, so we won't be ashamed of it even if it's in our ears, even if we take it out of the dock. Compared to its size, a membrane with a diameter of 6 millimeters is relatively large. We can use it as a one- or two-ear solution as we like, the latter of course being more useful for listening to music, and the former for using it with our phone as a headset.
This can also be purchased from Aliexpress now, it comes from a Polish warehouse, the price is only a little over 5000, currently they are asking for exactly 5091 forints here:
---
Although the big poker fever subsided years ago, there are still many who like to play cards. Of course, not only can you play poker with it, but you can also play other French card games. For me speciel these are still a great experience like most board games, I'm definitely not alone with that.
Xiaomi's card can also be purchased from a Czech warehouse, the price is a BG589b2e with coupon code HUF 2200 here:
---
That's not his name, I just don't like it. Of course, this doesn't mean anything, you can still get a lot of money from this, and besides, they don't charge much for it. Purchased from the Czech warehouse, the price is only HUF 2600 here:
---
This package will be a good gift for those who like to DIY, solder. In the kit you will find everything you need to create a working Tesla coil, with which you can then perform interesting experiments. To say the least, the fluorescents will be lit nearby, without, of course, putting them under power. What's more, there's an audio input on the printed circuit board so your coil will even play music.
This is a really interesting and useful gift. It's useful, at least in the sense that our teenage kid hasn't been staring at his phone for at least a while, and then, it might even arouse his interest in physics. Of course, it's a good game for adults too, and they don't even ask for it much.
This is also coming from the Czech warehouse, we have to pay 2947 forints here:
---
With a slight exaggeration, it is very similar to the structure used by small craftsmen repairing windshields in department store parking lots. Of course, this is not meant to be used to repair windshields for years, but it will definitely last 3-4 times. Not to mention that it can be in the glove box, and if we get a pebble, we can even repair the damage in the next parking lot, preventing the glass from cracking further.
They don't charge much for it, the price in the Spanish warehouse is HUF 3011, and we only have to pay HUF 372 for delivery here.
---
There's nothing special about this stuff either, except for the price. The Danube can be partitioned off with similar LED strips, many of which are also available domestically. The difference between the domestic product and this product is that its price is roughly a third of the domestic purchase. You can not only buy a remote control version from the company, they also have one that can be controlled by phone, but pay attention, they come from a Chinese warehouse, while the plain, remote-controlled version comes from a Polish warehouse.
There is no coupon for the product, but it is not expensive either, since they charge only HUF 2850 for it here:
---
According to the description, these 30-centimeter lamps contain 24 LEDs, and their brightness is 100 lumens per watt. Their materials are aluminum and plastic, and of course the material of the circuit elements, but this is negligible. Also, according to the description, they operate from a supply voltage between 85 and 265 volts AC. Currently, the warm light version can be purchased from the Czech warehouse, the price is HUF 2985 here:
---
0,5 millimeter line thickness, jfather Mikuni ink. It doesn't flow, it doesn't mess up, it produces really nice writing, I've tried it myself. You will find 10 pens in one package, so one package can last for years. Not only black, but also red is available. The price of black is a BG589b2e HUF 4100 with coupon code, the red one is also a BG589b2e it costs HUF 2800 with a coupon code.
---
I can think of few things more disgusting than removing and re-pulling siloplast. Of course, there are well-proven tricks, such as a wet finger, to prevent the siloplast from sticking to us, but overall it's still a nasty job. This package facilitates this, with which we can remove the old siloplast strips and put new ones in their place, and we can also use profiles of different thicknesses, sizes and shapes. The price of the package without coupon is HUF 4800 from the Spanish warehouse.
---
By describing the name of the product approx. I told you everything about it. What is not is visible in the picture. Two things are still important. The price is HUF 3900, and according to the description, it can operate for 8 hours with one charge (of course, this depends on the sunshine). Of course it's waterproof. Shop here:
---
Its name is deceiving, as the English word notebook means not only a portable computer, but also a simple notebook, and in fact, this was the first. In this article, at a price below 5000 money, it will obviously be the latter. It comes from Xiaomi, with sheets of A5 size, 80 gram paper. According to Xiaomi, it's elegant, but I think it's only as elegant as a mid-priced notebook can be. However, we don't usually get bad things from Xiaomi, so if, like me, you like to do your nails and record your daily things in a notebook, then it will be perfect for that!
You can buy it from a Spanish warehouse with an elegant blue cover for HUF 3340 here:
---
CONCLUSION
By the end again the usual things! If you want to buy cheap, join our Facebook group because there are no coupons we can't find!
We are waiting for you on our YouTube channel with a lot of video tests and live broadcasts, check out the tried and tested products on the go!
At the time of writing, all products can be ordered from the EU warehouse (CZ, PL, ES or FR). Pay attention, if you run out of products from the EU warehouse, the link will automatically jump to the Chinese warehouse.
If you order from a Chinese warehouse, use the EU Priority Line shipping method, Banggood will say this is also duty free for arrivals after July 1st. For sure, you can calculate on a secure basis that you will have to pay the 399 HUF customs clearance fee when ordering from China!
This article contains a commercial message