BLUETTI has raised nearly $10 million on Indiegogo
BLUETTI reportedly raised $15 million on Indiegogo after 5 days of operation, and $40 million in 8 days.
So far, BLUETI has hit three stretch goals and created a free gift pack for all AC500 backers that includes a 100W Type-C cable, a mug, and a t-shirt. In addition, BLUETTI has provided a 4-year warranty when it reaches $10 million, and a 5-year warranty when it reaches $12 million.
What is AC500 & B300S?
The AC500+B300S offers an all-encompassing energy solution that satisfies almost all needs. Whether you are looking for energy in an emergency, want to reduce your electricity bill, or want to completely disconnect from the grid, the AC500 system is suitable for everything.
The AC500 system recharges in a short time, with a B300S battery pack it takes only 80 minutes, which is almost 3,5 times faster than the solutions of competitors.
As for how you charge it, you can plug it into a wall outlet, solar or portable panels on your roof, your car, your generator, or even a lead acid battery. What's more, it also supports dual charging, such as AC+solar, AC+AC, etc. The AC500+B300S can absorb up to 4500 watts, while the AC500+2*B300S can absorb a maximum of 8000 watts.
The AC500 system is 100% modular, and by adding external expansion batteries, its capacity can be increased from 3 kWh to up to 36 kWh. An AC500 can accommodate up to 6 B300S, which means a capacity of 18 kWh. If we integrate two AC500 systems, we get 36 kWh, which is enough to completely disconnect from the grid.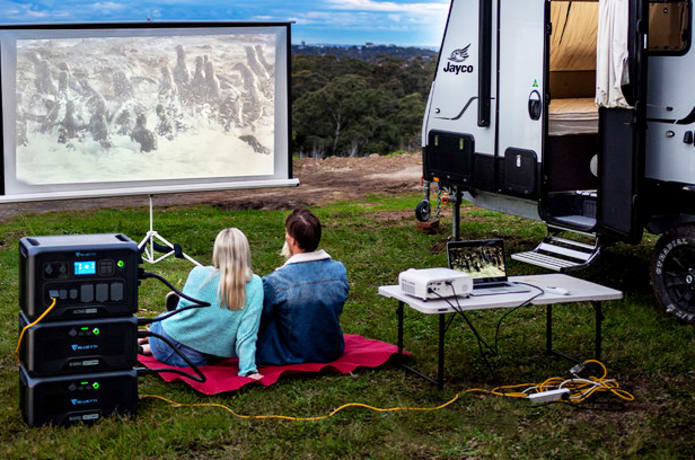 With its 500 W continuous power, the AC5000 can operate an air conditioner, a washing machine or other larger appliances. If you need more power during power outages, you can connect two AC500 systems to your home main panel via a jumper. Thus, the power of your home power supply unit can be up to 10W, and through this it can manage our entire home system, even the electric heating.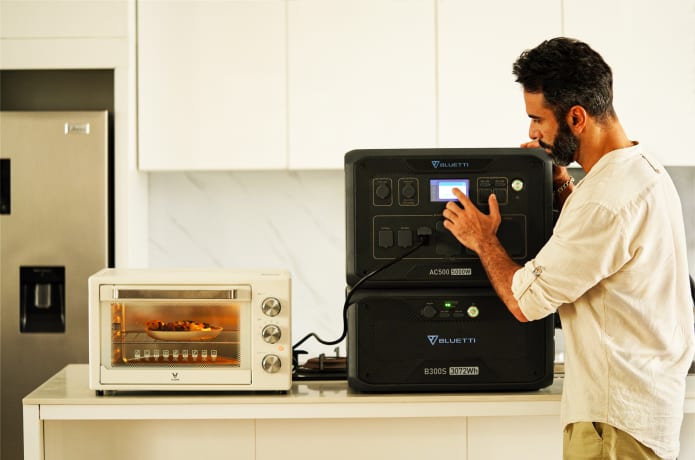 If you started the installation earlier with the AC300+B300, there is no problem, you can simply replace it with an AC500, which you can pair with the B300, and your power supply has already been modernized. The AC500 is cost-effective, starting at $1499.
Expand your options with accessories!
In collaboration with Reliance, BLUETTI introduced a brand new switch to integrate the BLUETTI energy system into users' home networks. A single AC500 system costs just $639 for the power connector kit; meanwhile, the AC500 split-phase system (which includes two AC500 units) costs $679.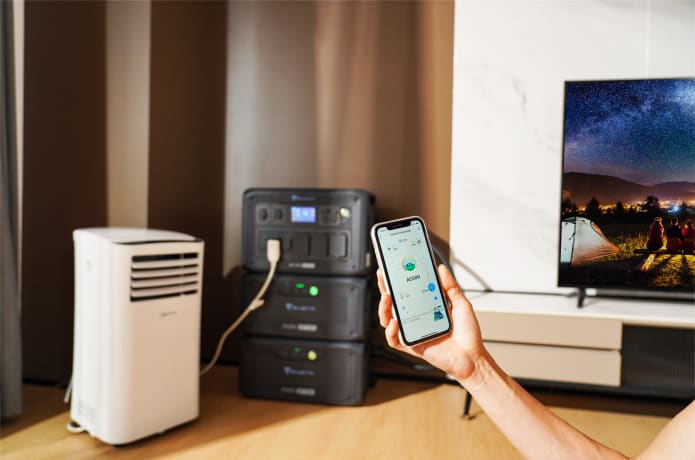 The PV400, the 420W monocrystalline solar cell, is also available in this set. Compared to polycrystalline panels, PV400 is more durable and resistant to high temperatures, making it ideal for both indoor and outdoor use. It adopts a brand new metal spring stand, marked with a tilt angle for easy adjustment. Up to six PV400s can be used to charge the AC500+B300S, and it only takes 2 hours to reach full capacity. Another 200 sets are available on sale for $799, after which the price will rise to $899.
Shipping status and pricing
According to BLUETTI sources, 50% of US orders have already been shipped, while EU and UK orders are still on their way. However, 95% of backers are expected to receive the product this year. These special combos are limited and available on a first-come, first-served basis.
The BLUETTI Indiegogo campaign ends at the end of October. To contribute, visit the following website: