20+1 Chinese gadgets under HUF 5000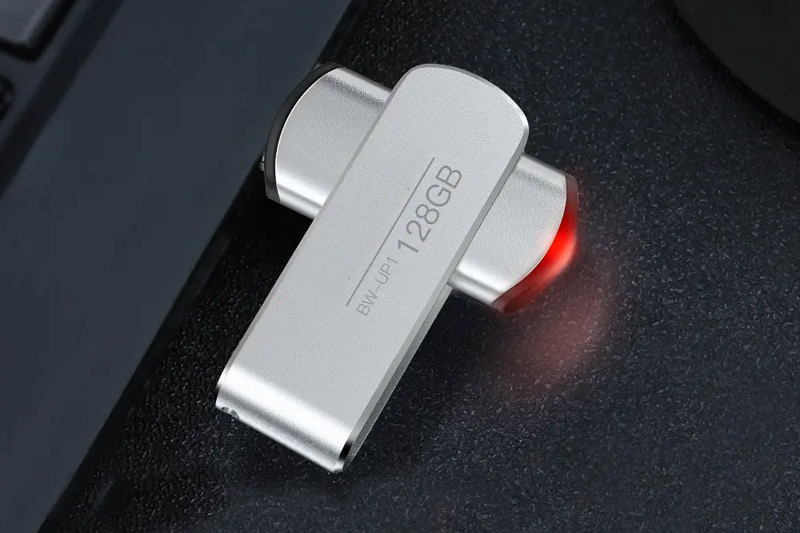 Usable stuff is really very cheap from EU warehouses.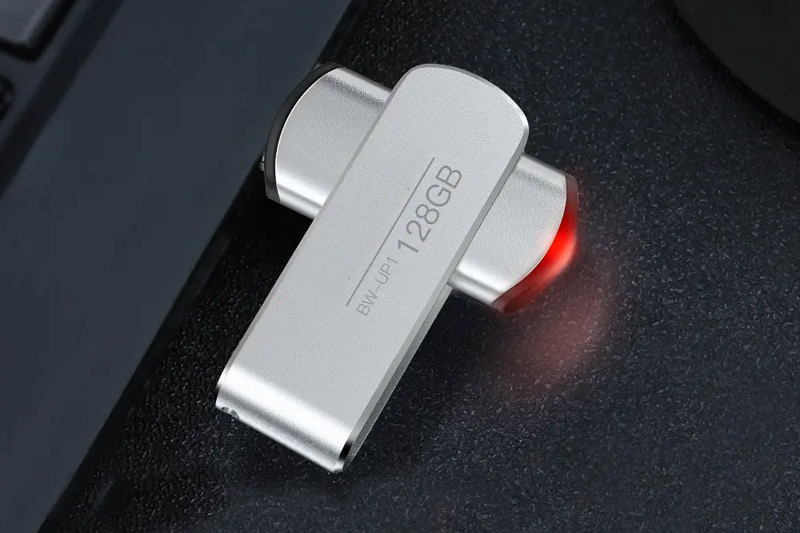 ---
Introductory
I prepared a very long list for today. I will give you a coupon for what I have, and for what I don't, the base price will be (mostly) under HUF 5000. I'm really only writing 1-1 sentences for the products now, the article will be quite long anyway. Of course, all products can be ordered from EU (Czech, Polish, French or Spanish) warehouses, so you don't have to deal with customs clearance and customs costs, and VAT is included in the purchase price.
Good eyesight!
---
HOW TO BUY WITH COUPON?
Open the product page in the list below by clicking on the product name
Click on "Buy Now"(Shop now), then in the upper right part of the window that opens, the "Discounts " (Discounts), under the "Coupons " (Coupons) in a row
The "Input coupon code " (Enter the coupon code) field, copy the coupon code and use the "Use " (Occasionz) button.
Then come the "Place Order"(Placing an order) button and you can complete the purchase.
---
This is a completely ordinary, but cheap multimeter, which I can't highlight anything extra about. Apart from the price of course. He knows the usual things, measuring current, voltage, resistance and capacity. Of course, there is also a break indicator. I think every household should have an instrument with this capability, approx. it is as important as having a hammer in the drawer. The price is low, HUF 3146 without coupon from the Czech warehouse:
---
This does not need to be explained too much, with this set we can repair the damage caused by pebbles at home. According to the report, the repair time is approx. 20 minutes. Since everything is getting more and more expensive, it doesn't hurt if we can fix minor mistakes cheaply ourselves. However, with larger craters, I would still take the car to a professional.
The price of the package is a BGCL175 with coupon code HUF 2400 here:
---
This is also a fairly common structure. It can also be used as a tripod or selfie stick, and we can also control our phone with a Bluetooth remote control, so we can even take group photos from further away. Of course, so that we will also be in the picture. The interesting thing about the selfie stick is that an adapter that can be used for a sports camera is also included in the package. Despite the recent price explosion, this stuff is still cheap, only HUF 3933 without a coupon.
---
I don't want to start a war with the question of whether we should be afraid of the coronavirus or not. In any case, doctors promise a further increase in the number of cases by autumn, so it might not hurt to get a cheap device to disinfect our hands. This stuff will be good for that. You don't have to touch it, and this way it sprays disinfectant into our palms.
It doesn't cost much, a BGb7cf6c with coupon code we can buy it for 3900 forints here:
---
My do-it-yourself readers will love this great paka. Mustool is a fairly well-known manufacturer, at least among Chinese tool manufacturers. Customers love their products, they are cheap but good, as is this páka. It is 60 watts, the temperature can be adjusted between 200 and 450 degrees, and we also get 5 different cooking tips. A thing like this has to fit in every apartment!
The price of the soldering iron is a BGGines with coupon code HUF 5000 here:
---
This pen drive with a metal case can be purchased in two capacities, 32 and/or 64 GB. It promises pleasant write and read speeds, of course it works via the USB 3.0 interface, and again, of course, you don't need to install a driver.
The 32GB version is a BG101f4e with a coupon code HUF 3540, while the 64 GB version a BG101f4e with coupon code HUF 4485 here:
---
We still have two of these boards in use almost every day for the fourth year now, and my sons draw on them. You can say that they withstand the stress quite well, of course there are scratches on them, but they work. Of course, this can be useful not only for children, but also for adults, you can make notes on it, e.g. By using it, we saved quite a bit of paper.
The board is now priced at BG5bfd28 3930 forints from the Czech warehouse with a coupon code here:
---
I'll be honest, at one point I thought webcams were going to die out. Or, if they don't die out, almost no one will use them. This is where Covid came and the home office and cameras are experiencing a renaissance. We don't yet know what will happen to the virus this winter, but our government has already threatened us with a "blackout" in educational institutions, and if that happens, many people will work from home again. This USB camera with FHD resolution can be useful for them.
They sell it at a pretty good price, a BGe8ed91 with coupon code HUF 4680 here:
---
It is a relatively simple structure, but for the low price we get a whole regular package. The box contains a hair clipper with an EU plug, a cleaning brush, a comb, a pair of scissors, lubricating oil and four attachments for the hair clipper (3/6/9/12 mm). That's why they're asking for a now BGHU2416 with a coupon code HUF 4985, delivery is from the Polish warehouse, from here:
---
It's a tool again, but I don't think there's much to explain about it. I think it's a good idea to have a packet like this or something in every toolbox, and I have a set of screwdrivers for torn screws. These packages usually have standard sizes, so you can expand later if the sizes you add prove to be small.
If you want one in your chest, too BGPHOOL8 with coupon code you can add to cart for 5056 HUF here:
---
On the seller's side of the name, it's there to be smart, that is, smart, but this toothbrush isn't at all. This is simply a very good Xiaomi toothbrush with two brushing modes, an ultra light 65 gram design, and a surprisingly low price. No more, no less, just that.
The price of a BGe2122c coupon code HUF 3934 in:
---
Smaller ceiling lamp with 32 built-in LEDs, 2200 lumen brightness and 3000 Kelvin color temperature. I can't write anything else about it. For smaller rooms, bedrooms, terraces, wardrobes, toilets, etc. I dare to recommend it. Its price is now below the frog's bottom, a BGLED07 with coupon code HUF 4900 here:
---
This is Topshak's smaller screwdriver. A battery with a capacity of 2000 mAh was packed inside, and we get 34 bits. It fits in a small space, and this tool should not be missing from a home tool kit, especially since it is sold cheaply. THE BGfcac51 with a coupon code, we only have to pay HUF 4328 for it here:
---
Another tool, another screwdriver that we got a pretty good price on this week. Of course, it's battery-powered, the handle can be bent to different angles, we also get screwdriver heads (34 types!) and a flexible stem to fit all screws.
You can also get this tool at half price, a BG5643a9 with coupon code we can buy it from the Polish warehouse for HUF 9438 instead of 5115 now here:
---
There are two light bulbs in the package. These Edison-style lamps are not suitable for reading lamps, they will be more suitable for mood lighting, perhaps they can be used above a dining table, bar counter and similar places. However, they are very good for such places, as they have warm, friendly, natural light.
The price of the package containing two bulbs is now only HUF 3100 without a coupon here:
---
I can't write much about it either. The structure is made of metal and aluminum, the cutting edge is of course steel, the handle has a finger guard, and a safety lock was added. Despite the small size, the manufacturer says that it can be used up to a branch thickness of 20 millimeters. If you use the BGPHOOL8 coupon code, then you can buy it from the Czech warehouse for HUF 4000 here:
---
A little mood light, a little humidification. USB charging, 300 milliliter capacity, which will be best enough for humidification in a small, small area, such as your workplace, your desk.
There is no coupon for this, the price is 4721 good Hungarian forints here:
---
I dare to recommend it mostly for indoor use due to its light weight, but of course you can also fly it outside if there is no wind. 20 minutes of charging approx. An operating time of 8 minutes is available, charging takes place via USB, so it can be charged from an external battery or a car or cigarette lighter charger. It does not have a camera, so its use is not subject to permission.
There is no coupon for the helicopter, but the HUF 3900 purchase price won't cut anyone off. Shop here:
---
This is a card reader best suited for phones, tablets or notebooks. USB Type-C on one side, MicroUSB on the other, but if you fold down the tab, you get a traditional USB connector. So, it's a 3-in-5 unit, essentially for any USB port. The speed is 3.0 Gbps, the interface is USB XNUMX, so it's fast, as it should be.
If you need one, use the BG6ba0b2 coupon code, and you can take it from the Czech warehouse for HUF 3934.
---
He is quite small, but he knows a lot. It works wirelessly, has a resolution of 1080p, has an infrared LED to see at night, has motion detection, and as an added bonus, it is very small. The price is a Coupon9 with coupon code HUF 5370 ordered from the Czech warehouse.
---
Quite a long, 5-meter long LED line that can be controlled with a remote control. The string of lights itself is waterproof (I'm not sure about the power supply), for which the manufacturer promises IP65 water and dust resistance. There are 300 light sources in the LED line, according to the factory data, we get 120-140 lumens of light intensity (light current) per meter. The price of the roll with the coupon code Cuponation9 is now HUF 4599 from the Czech warehouse:
---
CONCLUSION
By the end again the usual things! If you want to buy cheap, join our Facebook group because there are no coupons we can't find!
We are waiting for you on our YouTube channel with a lot of video tests and live broadcasts, check out the tried and tested products on the go!
At the time of writing, all products can be ordered from the EU warehouse (CZ, PL, ES or FR). Pay attention, if you run out of products from the EU warehouse, the link will automatically jump to the Chinese warehouse.
If you order from a Chinese warehouse, use the EU Priority Line shipping method, Banggood will say this is also duty free for arrivals after July 1st. For sure, you can calculate on a secure basis that you will have to pay the 399 HUF customs clearance fee when ordering from China!