15 Chinese widgets to spend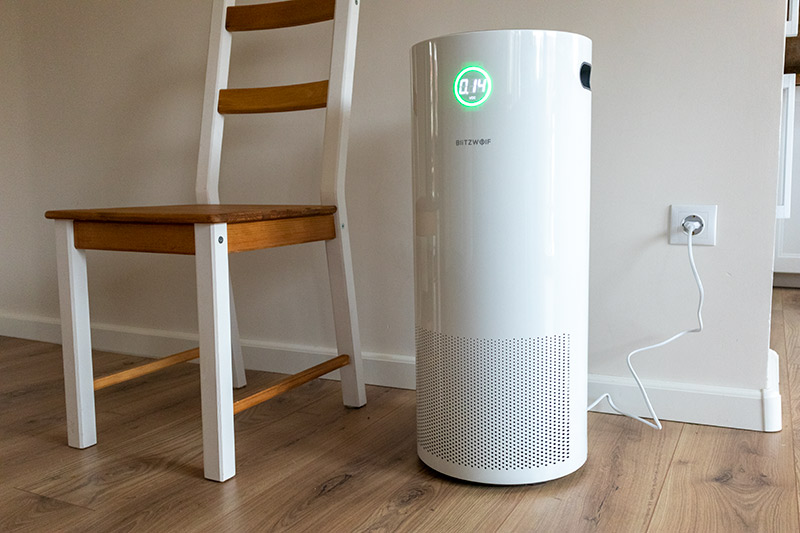 The best prices today and tomorrow from one of the largest department stores in China.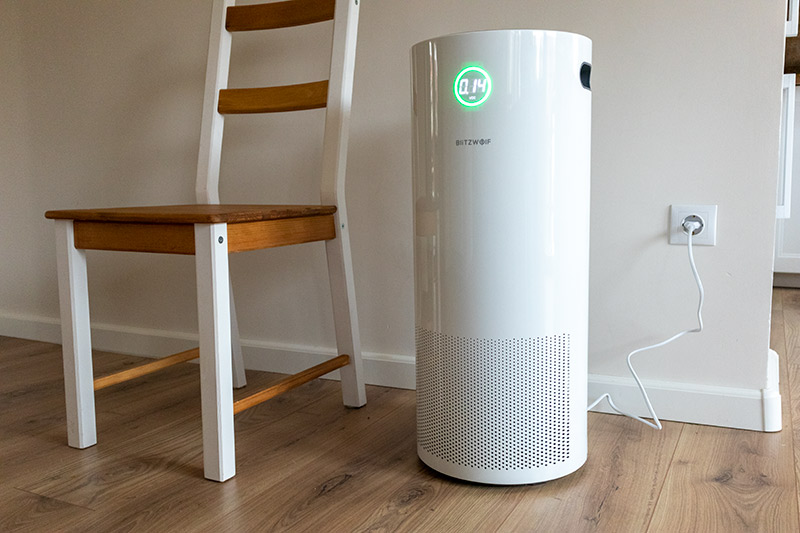 ---
Introductory
I had a terrible Hellenic thing with today's list, but not because there was nothing to choose from, quite the contrary! Singles Day, also known as 11.11, is held in Chinese stores today and tomorrow. This is pretty much the same as Black Friday in Hungary, only unlike the Hungarian practice, there are really big discounts, and the special offer does not consist of 5 pieces.
So, it was especially difficult today to select "only" 15 products. If you can't find one that matches your Christmas present, click on the call below, where you'll find thousands of similar promotions:
---
To use the finder in the spreadsheet:
In the search box that appears, click 3

In the window that appears, search for All Worksheets

Enter the product name, type, or article number in the search box

Press the search button instead of the done one!
---
How to buy with a coupon?
Open the product page in the list below by clicking on the product name
Click on "Buy Now"And then at the top right of the window that opens, click"Discounts " under the heading "Coupons " lol
The "Input coupon code " Copy the coupon code in the box below and use the "Use " button.
Then come the "Place Order"Button and you can complete the purchase.
---
Today's first batch can be a good gift for DIYers. This structure is not suitable for cutting new beams for the roof to size, the much smaller. On the other hand, tailoring slats, possibly cutting right angles, modeling and similar tasks will be perfect. Foam on the cake so that we can also hold an grinding wheel in the chuck on the side, so we get two machines built into a house right away.
The price is friendly and can be ordered from the Czech warehouse without customs clearance. Use the BG3fda28 coupon code, the price will be HUF 16 here:
---
This structure is made for younger children. Seedlings can be photographed and videotaped. The resolution isn't bad either, as the sensor has 8 megapixels in it, so you can take 3264 x 2488 pixel images or 1920 x 1080 pixel videos. Recordings can be stored on a memory card, which is included in the price of the product, so you don't even have to buy it separately.
The good news is that a printer has been built into the camera. No need to think about anything extra, the structure can print the finished images in black and white on heat-sensitive paper. So it won't be good for archiving, but the kids are sure to appreciate that they can give the finished photo to each other.
The price of the camera is low, I think a lot of kids can have a pleasant Christmas surprise with it. To purchase a Use coupon code BGDBZ40, which will bring the price of the camera from the Czech warehouse to HUF 11 here:
---
It's a bloody gamer chair. The seat is quite hard, but it has a good thigh support and holds our back well. It can be adjusted and tilted in a thousand ways, not only suitable for players, for example, I worked for a long time while sitting on one of these. The price of the chair has now been greatly lowered, so much so that we have never been able to get it so cheaply, for $ 90. So, if you wanted something similar for yourself or your child, here's your chance to seize the opportunity. Use coupon code BGDBZ27 to purchase. Of course, the chair also comes from the Czech warehouse, so there will be no customs clearance or customs clearance fee.
---
This is still my favorite, I just ordered the third pair for my kids a few weeks ago. You mean, they weren't even a year old when they started using it, now they're filling their fourth, and so at this age they can't really take care of their stuff, so they scratched the boards a bit.
However, love is unbroken, they love to draw on it, where they draw something for father and sometimes for something, while the paperwork doesn't run out and the masterpieces don't end up on the wall. I think the thing is worth a little more than 2000 forints. Czech warehouse of course! Coupon code: BGdc9a18
---
I've been eyeing him for a very long time, but I might buy it now because the price is below the frog's bottom today. But what is it? It is a smart lamp with adjustable brightness and color temperature, at least when looking down, towards the table. This is because it lights not only downwards but also upwards, here the color and brightness can be adjusted. The colorful light towards the ceiling allows for cozy lighting, whether it's for a family dinner or an intimate meal with our sweetheart.
The price of the lamp is a With the coupon code BG11B05326 from the Czech warehouse now only 22 thousand forints here:
---
Luckily, my kids can't read yet, so I'm not exposing myself. They will get this (too) this Christmas. Tiny little kitchen with all the important equipment, baking utensils, roots and vegetables. Not a huge piece, it won't take up half the room, it's 63 inches tall, 22 inches malleable, and 45,5 inches wide. I think they will be happy for him (at least I really hope so).
A With coupon code BGDBU02 the price of the kitchen is 9800 HUF here:
---
Mustool makes really good stuff, its soldering irons are very good and also very cheap. Despite the low price, they are also competing with renowned Western competitors. This structure is a relatively simple piece. Its power is 60 watts, the temperature can be adjusted between 200-450 degrees. I think this is important information, nameg the price, which is the Now with coupon code BGDBG15 3800 HUF here:
---
Showy clock with extras like a 24-hour heart monitor, step count, incoming message display, so everything you would expect from a smartwatch today. It supports 10 sports, monitors the quality of our sleep, and knows a thousand other things. Plus, it looks great with a round dial (which is replaceable, of course) and an exterior that evokes traditional wind-up watches. The price of a With a coupon code BGDBS22 it is HUF 15, of course it also comes from the Czech warehouse without customs clearance and customs costs. Click here if you liked it:
---
Well, please, the price of this is under the frog's bottom right now (maybe even tomorrow if it's still in stock). In terms of capabilities, this air purifier competes with the Xiaomi Pro series, at least in terms of knowledge, because it costs more than half the price of a Xiaomi. So we can say that it is a very good buy. I had a test, I loved it, it's a really good piece. Of course, it is also smart, it can be controlled from a phone, it can be integrated into several smart home systems. If you want one, use BGDBD49 coupon code, which now costs only HUF 29 here:
---
I also had this on a test recently. It's a simple piece, but it knows everything you would expect from such a structure. What's more, maybe even more, as it has a built-in UV lamp that destroys mold and fungal spores that accumulate in the water. It is noteworthy that it has a huge 7,5 liter water tank, with which it is able to push the steam into the air of our apartment even in the strongest gear for a whole day.
Compared to his knowledge, the price has been low so far, but in the current 11.11 promotion, we really need a magnifying glass to read the price tag. THE BGDBD55 with coupon code we can add it to your cart for HUF 14 here:
---
Once I seemed to have run into this package and I think I still liked it. Quite elegant pieces are the tools in it, even if you can use the elegant term on a nail file, for example. Based on the pictures, it is not only worth thinking about it for your own use, it would also go loosely as a gift. The price is 4715 HUF, unfortunately there is no coupon, but we can buy it from a Polish warehouse. Buy here:
---
As you can see in the picture, this is a wall-mounted solar lamp with 62 LEDs scattering the light. As described, it has a brightness of 350 lumens and, of course, a light sensor and a motion sensor. The latter, according to factory data, operates up to a distance of 8-10 meters. Practical and simple piece, of course no wiring is required to install it.
The price of the lamp is a BGDBU53 coupon codesong now 3500, you can add to cart here:
---
I also wrote an article about this this fall, and not only about it, but also about the older version, AF1. Both were good, this AF2 is perhaps a bit more modern looking, a bit smaller in terms of both capacity and exterior dimensions. Of course, it should not be confused with cheap pieces in domestic stores, because they have half the capacity and performance for a similar price. Interestingly, this structure can be controlled not only from the buttons on the top, but also from your phone.
The essence of the machine is that it fry all kinds of things with hot air without oil or with very little oil. I mostly make french fries and frozen patties or sweet cakes in it. It heats up very quickly and consumes much less than the usual large-scale hot-air ovens. By the time it heats up, you're ready to take the food out of it.
In the current promotion, the price has been cut well, so if you want something like that, it's worth buying now. THE With coupon code BGAF211, you can add it from your Czech warehouse for 26 HUF here:
(You can also find the presentation I made in the videos on the page!)
---
For me, this is the robot vacuum cleaner of the year. There's a bigger version of it, too, but in my opinion, no machine is value for money, not even close to it. In terms of suction, it is perhaps the most powerful robot available today, and in addition to the laser on the roof, the 3D laser scanner at the front also helps with orientation. In addition, artificial intelligence not only sees the things that come in front of the vacuum cleaner, but also recognizes them. He avoids the wires, doesn't smear the dog poop, and I could list more.
I'm not talking about it on my stomach, I've been on a test with me, plus I'm using my bigger brother that uses the same sensors, so it tells me several months of durability testing, if you want a good vacuum cleaner, you'll buy this, especially since the price is now down by one beats a lot.
From Czech warehouse, a With the coupon code BGDUCZLP you can bag for 104 thousand forints here:
---
If you've had enough of the tiny soap dispensers swaying on the edge of the sink, you'll love this. It holds no less than 800 milliliters of soap. It can be mounted on the wall and, of course, dispenses the soap into your hands without contact. Due to the large space, it can be a good choice not only for apartments, but also for offices or other workplaces, it is definitely better than sharing a traditional soap with 30 other people.
I think you will be surprised at the price. It costs essentially as much as the dispensers that can be placed on the edge of a small sink, a With coupon code BGDU1149 we can buy it from the Czech warehouse for 3800 HUF here:
---
CONCLUSION
By the end again the usual things! If you want to buy cheap, join our Facebook group because there are no coupons we can't find!
We're looking forward to a lot of video tests and live broadcasts on our YouTube channel, plus, now you can win a cell phone. Subscribe!
At the time of writing, all products can be ordered from the EU warehouse (CZ, PL, ES or FR). Pay attention, if you run out of products from the EU warehouse, the link will automatically jump to the Chinese warehouse.
If you order from a Chinese warehouse, use the EU Priority Line shipping method, Banggood will say this is also duty free for arrivals after July 1st. For sure, you can calculate on a secure basis that you will have to pay the 399 HUF customs clearance fee when ordering from China!